Love them or hate them, the selfie stick is here to stay.
You can't even go to a popular tourist location anymore without spotting the ubiquitous camera accessory, arguably one of the most successful of all time in terms of units sold. Indeed, it's a trend that turned into a ritual – in other words, the selfie stick is likely to be with us for quite some time.
With a history predating smartphones but immediately associated with the rise of that phenomenon, selfie sticks draw ire and derision from most everyone but are somehow still a prominent fixture on the smartphone photography landscape.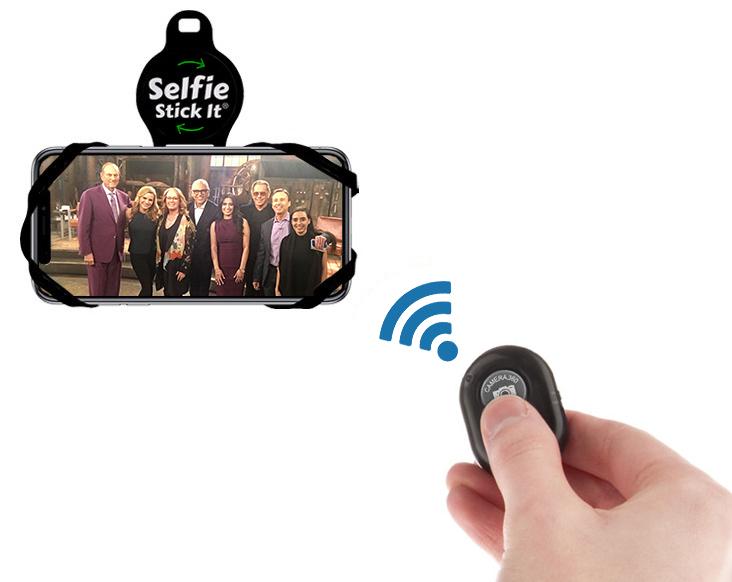 But let's face it – while its popularity hasn't waned, the last major innovation for the selfie stick was the ability to click and time your shutter using controls in the handle. In other words, the selfie stick segment is in dire need of disruption, and that's exactly what the Selfie Stick-It offers consumers.
The Selfie Stick-It is a derivative of the eponymous product but also a huge leap forward in discretion and adaptability. Unlike the traditional selfie stick which relies upon a handle and extendable stick, the Selfie Stick-It will instead adhere to almost any surface and is controlled via a wireless handheld remote so you can snap pictures from all kinds of different angles as long as there is an adhesive surface.
That's actually pretty cool, and the Canada-based company of the same name hopes you'll agree. In a cheeky infomercial-style television advertisement, Selfie Stick-It shows all the various ways you can use their new device as well as some of the advantages it has over the traditional selfie stick. At $USD 20, it's a really well-priced gadget for what it does.
Really, though, for many people that advantage is quite obvious – it's not exactly a selfie stick.
You can check out the Selfie Stick-It on the company website here.