Every day, many topics for discussion and photos are posted on Light Stalking. We also publish a helpful and inspiring article on photography nearly every single day. Since we all have busy lives, and varied interests, we want to make things easy for you. Every week we compile the best of what happened on Light Stalking into one easy resource. Here is what you may have missed this week on Light Stalking.
Photo of the Week
Congratulations to Roy E Rodriguez for capturing this very sensual photo photo of the week titled 'The Snapshot! You can comment on this photo here.
The Most Popular Stories from the Last 7 Days
•5 Tips for Capturing The Magic of Golden Hour Photography – One of the main things that all photographers strive for is making our work stand out. There is no shortage of photographers, so standing out can be very difficult. Plus, we all want our photographs to reflect our personality in some way. While gathering knowledge about photography from classes, articles and so forth is great, remembering that photography is all about light is what's most important. So, knowing about the magical golden hour of light, as explained in this article, will prove to be invaluable.
•The 7 Classic Pieces of Gear That You Will Want After You Get a DSLR – So you are now the proud owner of a DSLR. This is great and is a step above camera phones and point and shoot cameras. Not that there is anything wrong with using those though. Now that you have a DSLR, there are some classic pieces of gear that will greatly extend your control over your photography. This article gives a brief overview of what these pieces of gear are and why you might want to have them at your disposal.
•How to Photograph Food For Professional – Standard Shots – A great food photograph can convince diners to order a dish and help recipe books sell very well. Food photography requires a specific set of skills and knowledge about what works and doesn't work. The tips in this article, as well as the links to other resources it contains, will get you started on taking great food photos.
•Grab a Coffee: Here's 85 Amazing Photography Links from Around the Internet – Toad Hollow Photography has brought you yet another huge list of links to the best of what's happening in the world of online photography. Each week he brings you a list of tutorials, reviews, photography blogs, and hand-collected photos. Tutorials this week include a pre-shoot checklist, getting a dark cinematic look at mid-day with lighting and filters, the relationship between f-stops and shutter speed and tips on becoming a second shooter. This week's review is about extension tubes. Also, this week's special features include a photo collection of Cherry Point Estate Wines, footage of magnified plants and insects, photos of a very old hospital and abstract light paintings using lighted swords. Finally, be sure to check out the other photo collections, photos and interesting photography blogs.
What You Missed in the Light Stalking Community
Submit your photo to this week's photography challenge – My Backyard! What's in your backyard? Perhaps flowers, plants, garden statues or something else? Please share your photos of your own backyard with us in the forum.
We have had some great responses to our last few photography challenges on the forum. Last week's photography challenge was Modern! What does modern mean to you? Perhaps art, new, design or however else you might interpret modern. If you have any photos that signify modern, we hope to see them in the forum.
Also, check out the Heat! challenge from the week before. It's summer in the northern hemisphere, but heat can be portrayed in so many ways. Perhaps fire, hot coffee, sweat or many other subjects. We would love to see your photos of heat!
We'd love to chat with you! Add your opinions here:
•Shooting Fast moving Subjects
What Are Our Members Up To?
We have some amazing members here at Light Stalking that run the gamut from career professional photographers through to beginner enthusiast. Here's what a few of them are up to in photography.
Great Shots Uploaded to the Light Stalking Community
Photo by Robert.
Photo by William F Doran.
Photo by MYRK.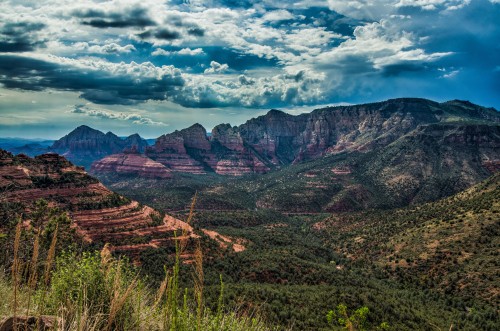 Photo by Jay Chatzkel.
If you're not already part of the Light Stalking community then come and join the fun. We promise not to bite!