The world of mirrorless cameras just got a little bigger today as Panasonic has unveiled the world's first digital interchangeable lens camera 6K video recording capabilities.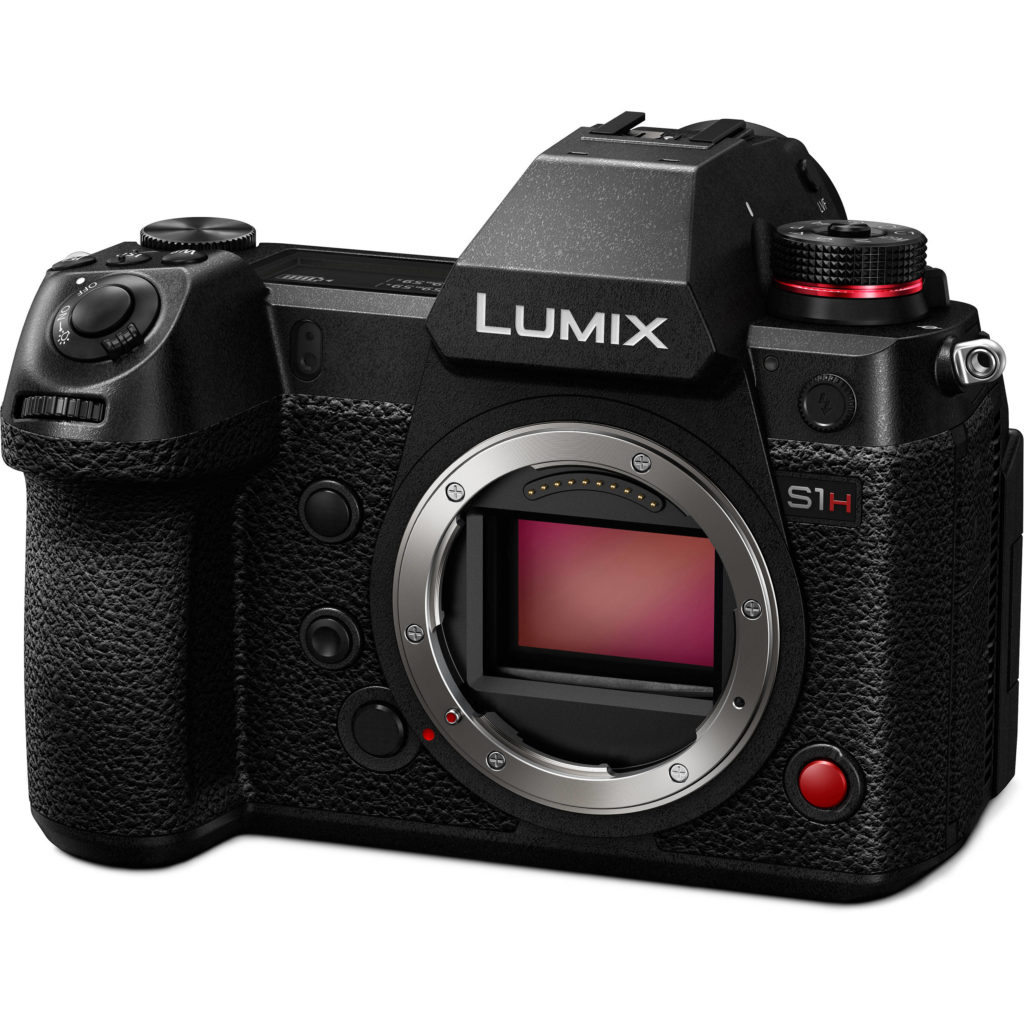 This is Panasonic's third L-mount camera and shoots at 6K/24p with a 3:2 aspect ratio. It can also do 5.9K/30p with a 16:9 aspect ratio according to PetaPixel.
Panasonic released the following statement about the new LUMIX S1H:
Panasonic Corporation is proud to announce the newest addition to the LUMIX S series, the LUMIX S1H, a new Digital Single Lens Mirrorless camera equipped with a full-frame image sensor. As the world's first camera capable of video recording at 6K/24p *1 (3:2 aspect ratio), 5.9K/30p (16:9 aspect ratio), and 10-bit 60p 4K/C4K.*2 *3, it combines the video quality of a professional camera and the high mobility of a mirrorless camera. The LUMIX S1H will be released to world markets in fall 2019.
As far as pricing goes, News Shooter is reporting a price of $USD 4,000 for the LUMIX S1H.
When it comes to the world first 6K designation, Panasonic says, "Maximizing the use of the pixels in the full-frame image sensor, the LUMIX S1H, as a digital camera, has achieved 6K/24p (3:2 aspect ratio) or 5.9K/30p (16:9 aspect ratio) video recording for the first time in the world.*1 It is also the world's first full-frame digital interchangeable lens system camera*1 to enable 10-bit 60p 4K/C4K *2*3 video recording. It accommodates a variety of recording formats like 4:3 Anamorphic mode, to meet professional needs. Its high-resolution data can also be used to create 4K videos with higher image quality or to crop images in 4K."
You can watch a sample video here on YouTube.
As always we'd love to know what you think about the LUMIX S1H. Let us know your thoughts in the comments below.