Light Stalking has grown into a thriving community with close to a million people following us or seeing us online in one form or other, every month. In all of the hullabaloo, it's easy to miss the core of what's happening in photography on Light Stalking. So that's why we decided to sum it up for you. Here's what you missed recently on Light Stalking.
Photo of the Week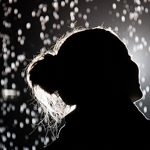 This week's photo of the week is by Mike Dean. He can also be reached on his blog and Flickr. You can comment on this photo here.
The Most Popular Stories from the Last 7 Days
•Some Dos and Don'ts for the Aspiring Street Photographer – In its narrowest form, street photography consists of going out in the streets and taking photos. However, these recommendations honor it as the art form it is and will help you get started or even improve your technique.
•Don't Miss These Great New Photography Links – The best photographic artists, tutorials and photography blogs are brought to you each week by Toad Hollow Photography.
•Camera Lenses: What Should You Get Next – While most of us start out with a "kit" lens, which allows us to go from a moderate wide angle to a moderate telephoto, you might be ready to start experimenting with some new lenses. This helpful guide will help you decide which lens to buy next, depending on your needs and budget.
•The Stunning Cities of Eastern Europe: A Photographer's Guide – The common misconception that the former Soviet Union is a drab and dreary place is debunked. From churches and monuments to ceremonies and festivals, there are some beautiful photos to be taken.
What You Missed in the Light Stalking Community
Submit your photo to this week's photography challenge – Something close to your heart! Show us someone or something that you love.
We have had some great responses to our last few photography challenges on the forum. Last week's photography challenge was bokeh! – Time to experiment with bokeh and share your photographs with us! Also, check out the Waterdrops challenge from the week before.
Other Weekly Photography Challenges:
View this week's Mobile Monday Challenge.
We'd love to chat with you! Add your opinions here:
•Pink sunset
•THROWDOWN: Music
•Any Changes you Want to See
•The Vintage Camera
What Are Our Members Up To?
We have some amazing members here at Light Stalking that run the gamut from career professional photographers through to beginner enthusiast. Here's what a few of them are up to in photography.
Great Shots Uploaded to the Light Stalking Community
Photo by Richard Wood. He can also be found on Facebook.
Photo by Richard Taylor.
Photo by lgal. He can also be found on Flickr.
If you're not already part of the Light Stalking community then come and join the fun. We promise not to bite!