It's here, folks! Canon's RF 5.2mm f/2.8 L Dual Fisheye VR lens is official and we're here to give you the details.
First, we brought you word yesterday that this kind of thing might be happening; we just didn't expect it to happen so soon.
So, was the Internet right on the money? In this case, the answer seems to be an easy "yes" as nearly every detail about the new lens was actually confirmed by sources that we collated in our article yesterday.
The lens will work with the company's RF system and will be part of what it is calling the EOS VR System.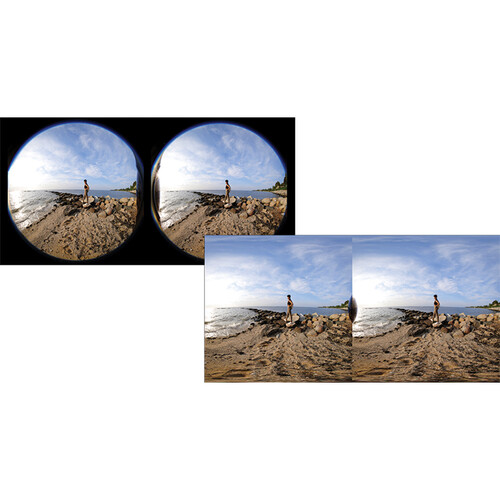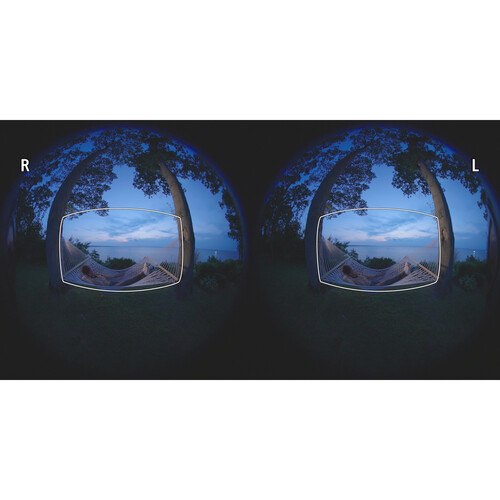 The release of the lens will be timed alongside a firmware update for the R5 that enables the lens to work with the camera as well as some software for processing captures. The company recommends using a VR headset along with the lens and specifically mentioned Facebook's Oculus Rift as being a compatible option.
As the first interchangeable lens "capable of capturing stereoscopic 3D 180-degree VR imagery onto a single image sensor" the lens could bring VR production capabilities to a wider creator cohort, PetaPixel reports.
B&H Photo already has a product page up for the lens and a list price of $USD 1,999 – much lower than some rumors had anticipated as some were suggesting this was going to be an extremely specialized product.
Here are some highlights from the product listing:
RF-Mount Lens/Full-Frame Format
Aperture Range: f/2.8 to f/16
Captures Stereoscopic 3D 180° VR imagery
Two Ultra-Low Dispersion Elements
Super-Spectra & Sub-Wavelength Coatings
Fluorine Coating
Weather-Sealed Construction
7-Blade Diaphragm
Does Canon's RF 5.2mm f/2.8 L Dual Fisheye VR sound like a gamechanger to you? Let us know your thoughts on Canon's latest product in the comments below.
Don't forget to check out our other photography news on Light Stalking at this link right here.