Finding basic portrait photography poses that work for the majority of models can be quite challenging, especially if you're not an experienced portraitist. However, the secrets of proper posing aren't too complicated. You should learn a couple of basic poses and then introduce a certain variety by changing the perspective or asking your models to reposition their hands and legs. You can also introduce simple props such as stools and chairs in order to have more options to explore with your models.
In this article, we'll cover 3 basic poses that work great when it comes to both studio and outdoor photoshoots. These poses are quite universal and you can use them when you photograph women, men, children, couples, and even families.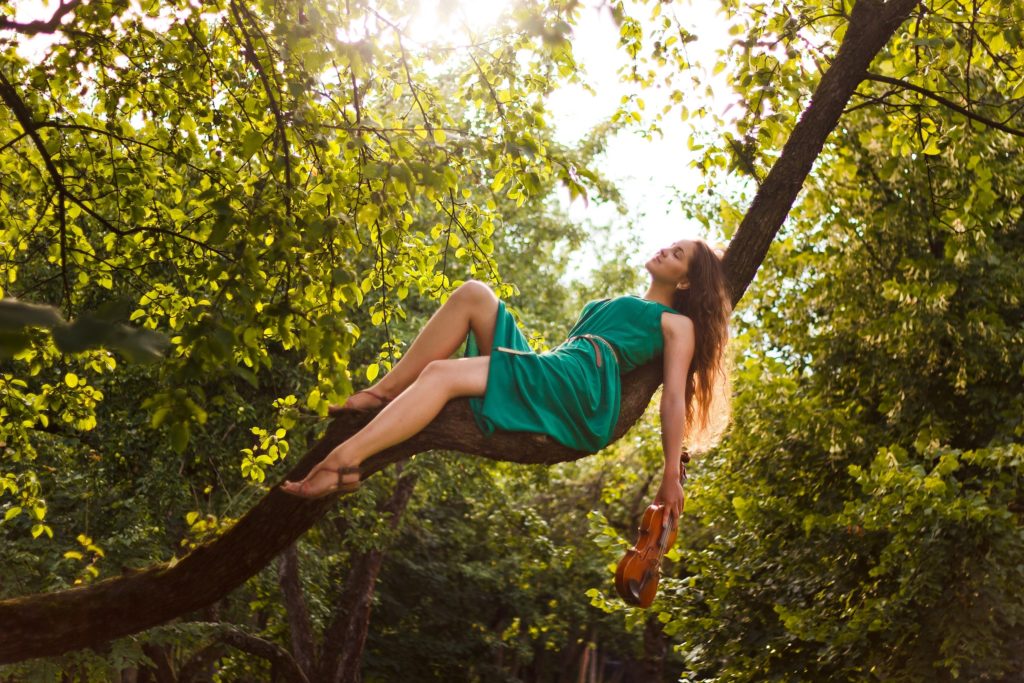 1. Hands On The Waist Pose
This is one of the most suitable poses if you want to emphasize the upper half of your model's body.
You have certainly seen this pose many times in fashion editorials or in movie posters – it exudes power and confidence. This pose doesn't have to be overly masculine – a female model can look stunning with her hands on their waist because this pose makes the waist appear thin.
You can derive a few additional poses from this basic hands on the waist pose. Just ask your model to change the position of the body (twist it slightly to the left or to the right) or turn the head.
Hands on the waist pose can be used in full-body shots, three-quarter shots or medium shots (from the waist up). Bear in mind that if you want to use this pose in full-body shots your model should position the legs properly – they should be slightly apart to suggest stability.
2. Seated Pose
There are numberless variations of a seated pose – depending on the scope of your photoshoot, you should choose more traditional or more spontaneous variations of a seated pose. If you plan to shoot your model in a studio, using a simple stool and a solid color backdrop can work wonders!
Seated poses are quite universal and they can depict various emotions – strength, calmness, playfulness and even vulnerability. They usually work best with full-body shots.
Even though you can photograph your seated model from a face-on front view, it can be more visually engaging to ask your model to turn 45 degrees aside and put the arm closest to the camera on a hip. This flattering pose will make your model's body and legs slimmer and longer.
If you want to introduce a dash of playfulness to seated poses, ask your model to rest their head on hands. This works best if the model is seated at the table.
3. Movement Pose
Photos taken in motion look rather refreshing, lively and creative. They shouldn't be reserved only for kids and teenagers – any model can run, walk, jump or twirl around and look fabulous.
Capturing a movement can be a somewhat complicated process because it requires a certain effort from both a model and a photographer. Luckily, the final result is usually worth it!
The simplest movement pose can be achieved by asking your model to works towards you or walk away from you while turning their head towards you. If you're up for something more adventurous, you can suggest your model twirl around – this can look gorgeous if your model is wearing a flowing dress or a long scarf.
Movement poses, because of their playfulness, can work with any kind of shots – from full-body shots to close-ups.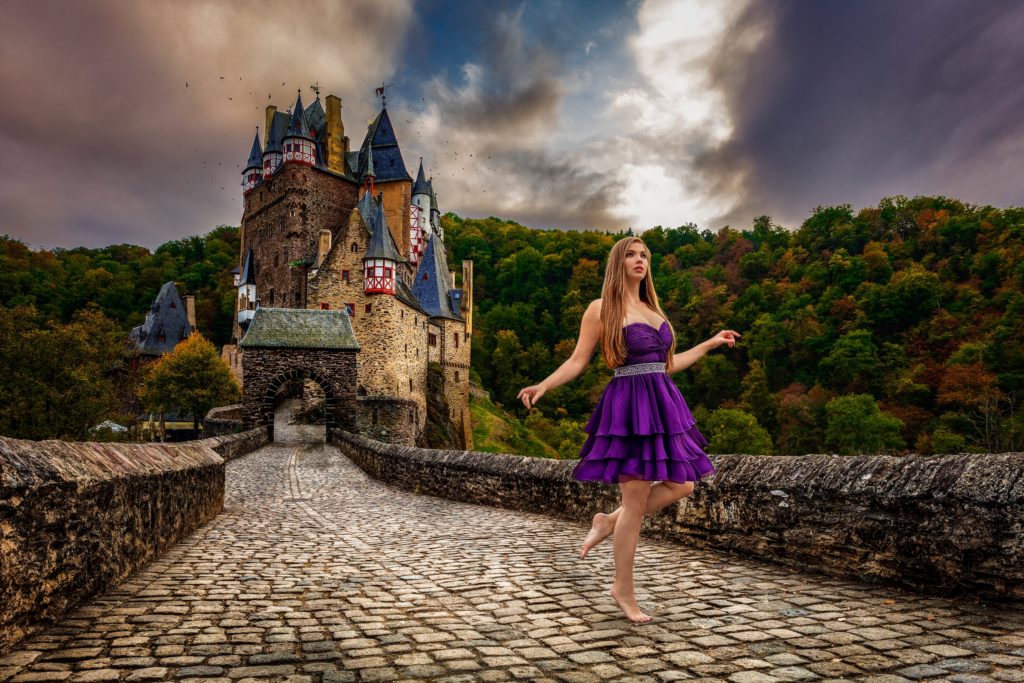 Following these simple tips will help you achieve more flattering poses in portrait photographs and avoid those awkward moments when you don't know what pose to suggest to your model. Once you master these simple poses, you can use your imagination to expand your posing routine and offer something truly unique.
Further Resources:
Here at Light Stalking, we've pulled together a fantastic resource page just on Portrait Photography. We really feel that it is helpful to find all these resources in one place and we hope it ensures you to become a great portrait photographer. We also have another boudoir poses article that might be of interest.
Further Learning:
If you are looking to take your portrait photography to the next level then do check out Kent DuFault's Art Of Portrait Photography.
In The Art Of Portrait Photography, Kent DuFault will teach you that great portraiture is the creation of images that tell a story about a person and he will show you how a successful portrait photographer does this by capturing expression, personality, location, clothing, props, and mood in a photography