If you're seriously interested in portrait photography and you think that it should become your primary job instead of hobby or side job, you might want to open your own photography studio. Before you decide to do that, you should know what kind of gear is absolutely necessary for studio photography. After you have purchased the basic gear, you can focus on creating business strategies and purchasing more advanced equipment for your studio.
In this article we'll cover all the essential pieces of gear you should have in your studio.
In Brief: Here Is The Studio Portraits Gear You'll Need

Camera

DSLR or mirrorless, the choice is yours – but definitely invest in a full-frame camera

Lense

Versatility is key when starting out – a zoom lens such as the 28-70mm is a solid starting point

Tripod or monopod

Remember you are in a studio, so you don't have to break the bank

Lighting

This is where you will spend your hard-earned cash – continuous lights, LED lights, flashguns and strobes will be on the list

Light modifiers

Umbrellas, softboxes and various grids are mandatory

Reflectors

You'll need a couple of reflectors, but at least they are affordable

Backdrops

Start with the basics – one black and one white
Ok so let's get into the detail
Camera
You should invest in a full-frame camera if you think that studio photography will be your main source of income. There are many choices nowadays when it comes to full-frame cameras and it doesn't matter if you choose to pick a DSLR or a mirrorless model – both are great!
Good examples of popular cameras among portrait photographers are Nikon D810, Canon EOS 5DS R and Sony Alpha A7R III. These three have quite impressive features that will meet the expectations of the most demanding studio photographers.
Lenses
Your studio portrait lenses should include both prime and zoom lenses. For instance, you can use the 50mm or 85mm prime lens along with the 70-200mm, which is an excellent zoom lens. An inexpensive alternative to the 70-200mm is the 55-200mm.
If you have a small studio, using these lenses may be tricky because you need to have enough space between you and the subject. In this case, it can be quite useful to have a versatile zoom lens such as the 28-70mm, which is really great for headshots.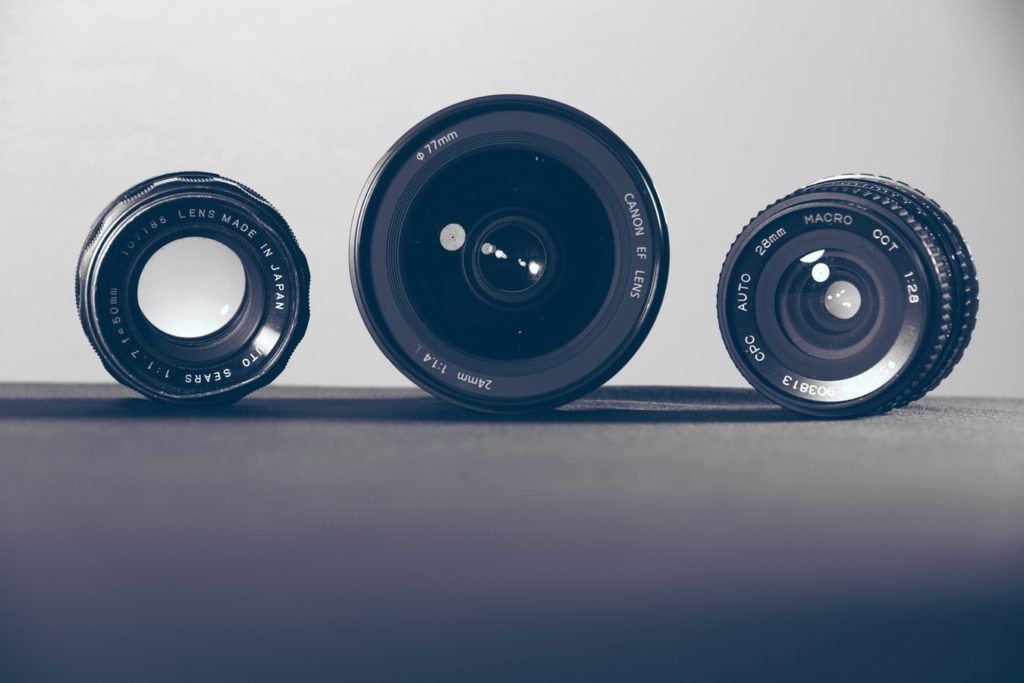 Tripod Or Monopod
If you plan to shoot the majority of portraits in your studio, you don't have to purchase an expensive tripod. These expensive tripods are very sturdy because they are meant to be used outside in inclement weather by landscape and wildlife photographers – you certainly don't need that kind of tripod!
As long as your tripod is strong and stable and you know how to use it properly, it can do the job in the studio.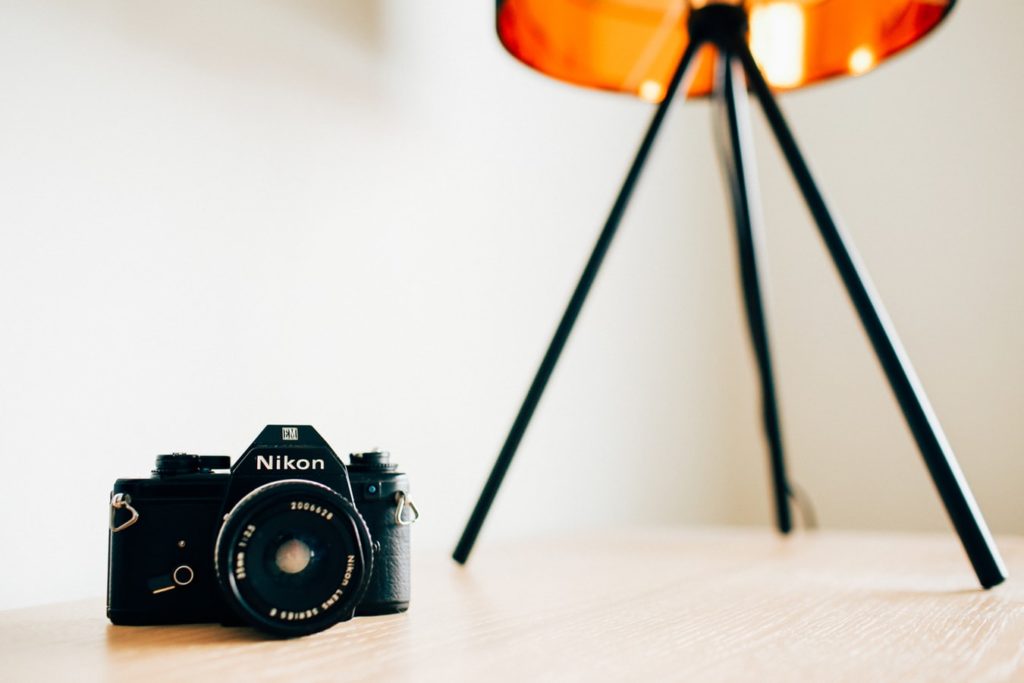 Lighting
You won't be able to rely purely on natural light if you plan to regularly shoot in your studio. Studio lighting can be confusing especially if you're new to photography and it might take you some time to learn about various options when it comes to lighting. Bear in mind that studio lighting can be very expensive! You might need to save money in order to purchase all you need.
You can choose among artificial light sources such as continuous lights, LED lights, flashguns and strobes. These light sources will allow you to shoot at any time of day under any lighting conditions, which is great. However, you will also have to spend some time learning about different lighting setups for portraits, such as butterfly and loop lighting or Rembrandt lighting.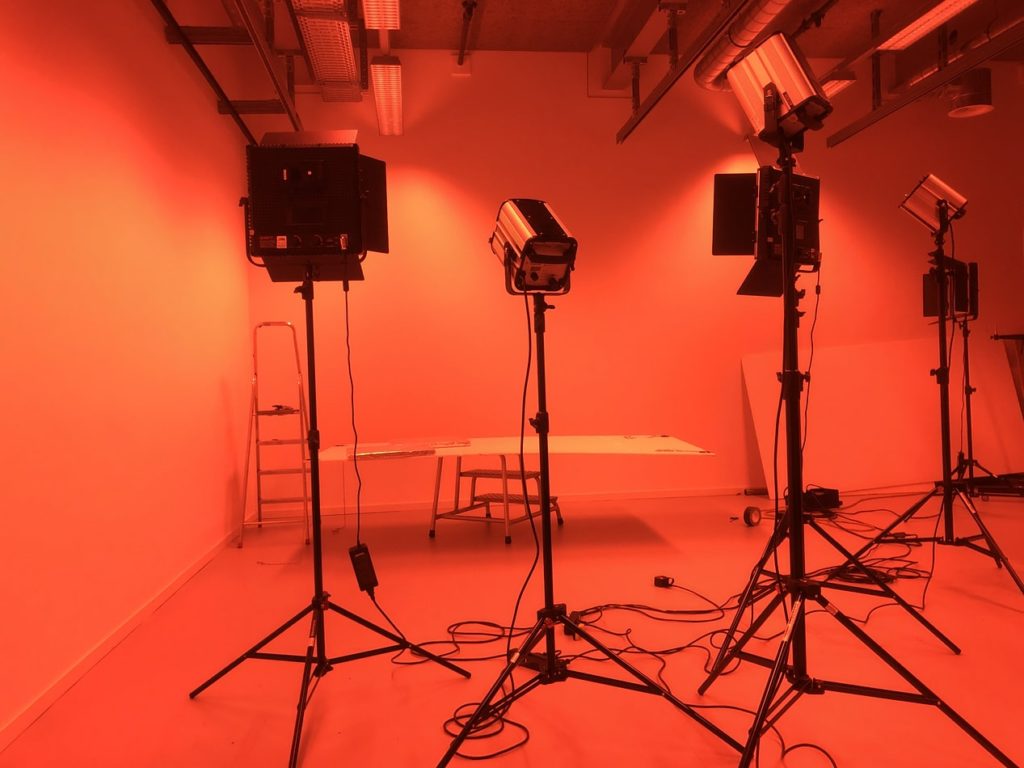 Light Modifiers
Light modifiers are a mandatory piece of equipment for every professional portrait photographer. They alter or control the light – some of them soften the light while others create hard light for more drama.
The most common light modifiers are umbrellas, softboxes and various grids.
Umbrellas are the best option if you're still a beginner – they are an inexpensive and versatile light modifier that can turn a harsh flashlight into a soft and indirect bounced light. When it comes to softboxes, they are available in various shapes (such as a square, rectangle, umbrella, octagon) and their prices vary greatly – the larger the softbox, the more diffused the light.
Grids are another useful light modifier since they restrict the focus of light and make it more directional, allowing the photographer more control. Grids also limit the spill of light onto other areas, such as backdrop – this is ideal for low key portraiture!
To learn more about light modifiers, check out this article.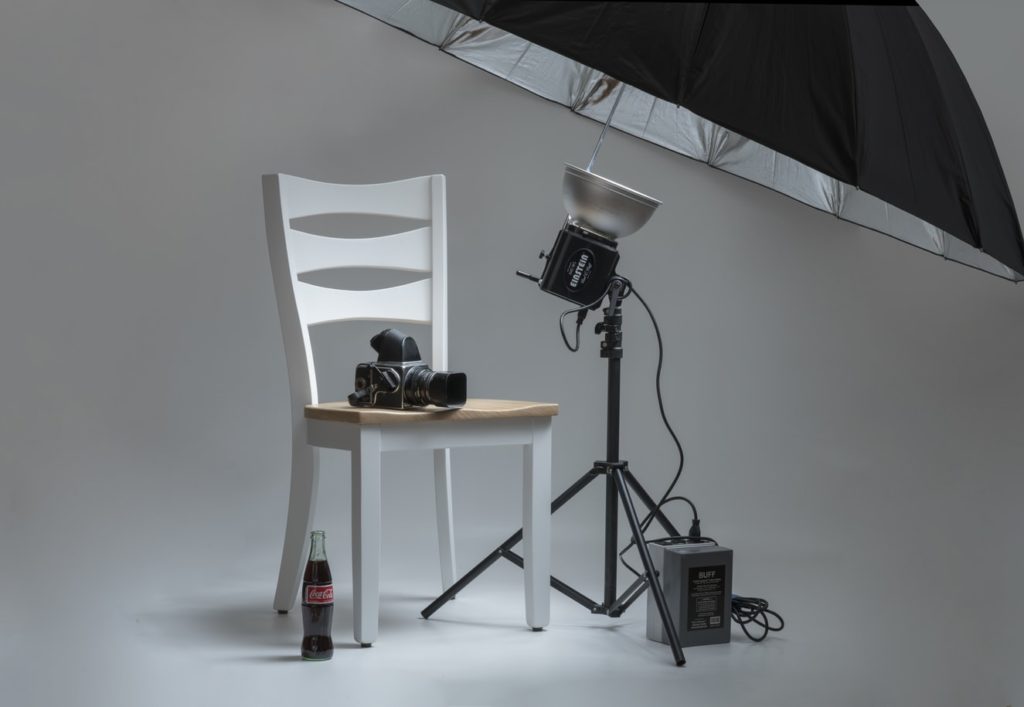 Reflector
Simply speaking, reflector is a panel that bounces light back towards the source and comes in silver, gold, black, white, fabric or other material. They also come in various sizes and they are collapsible, which makes them great for outdoor portraiture too.
Reflectors are a handy tool for portrait photography because placing a reflector opposite of your main light source creates a great bounce effect for fill light. Using the correct reflector has a strong impact on the image before applying any edits in post-production. Because of this, you should definitely have a reflector in your studio. On top of that, they are very affordable!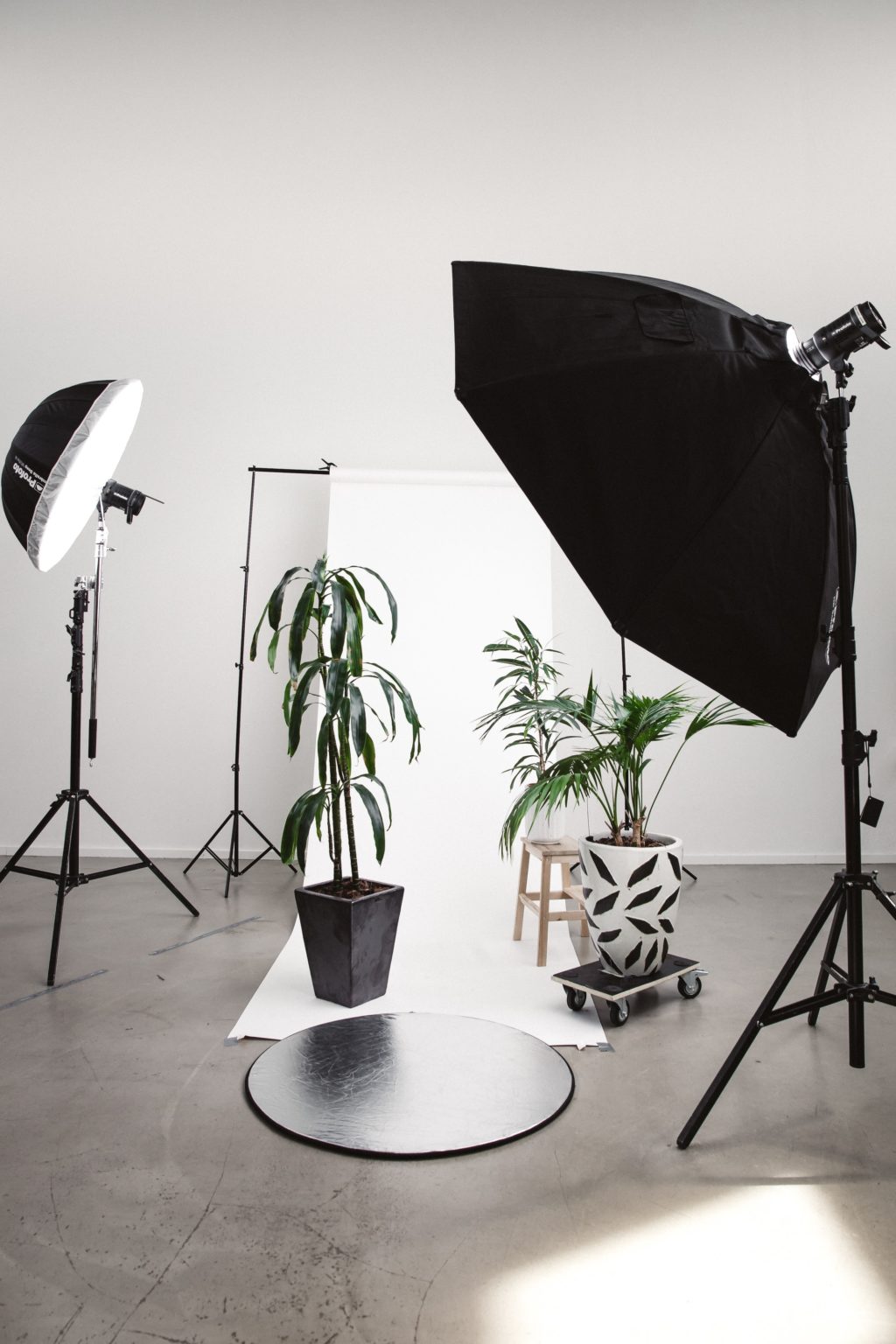 Backdrop
Even though you can get away without backdrops if you're just starting your career as a studio photographer, sooner or later you will have to purchase a few backdrops because they make shooting portraits much easier.
Photography backdrops come in a wide variety of sizes, textures, and materials and they also range from simple solid colors to subtle or bold patterns, which means that you can use them for both formal and experimental photoshoots.
Purchasing 2 basic backdrops (black and white one) is a good starting point!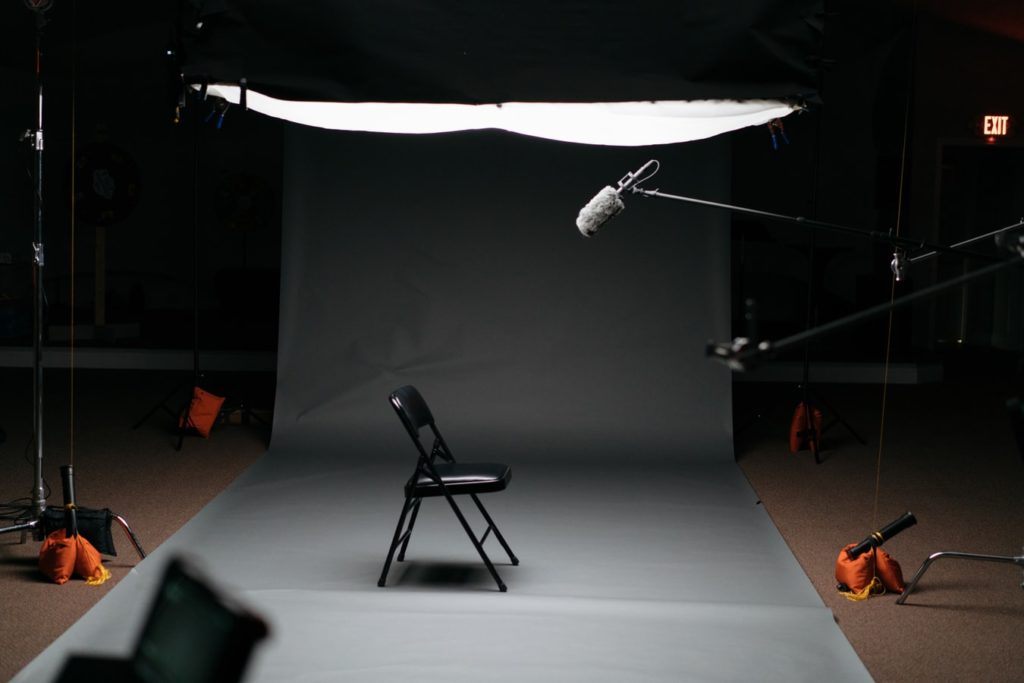 If you want to learn more about gear for studio portraits, feel free to check out the following links!
Further Resources: