Street photographs are taken in an instant of time, and the photographer needs to be ready to capture the moments happening in front of them. They also need to stay discreet in order to capture candid moments without invading personal spaces and making the people around them feel intimidated. To be able to do this, a photographer needs a camera with certain features, and in this article, we will discuss some of the best cameras for street photography.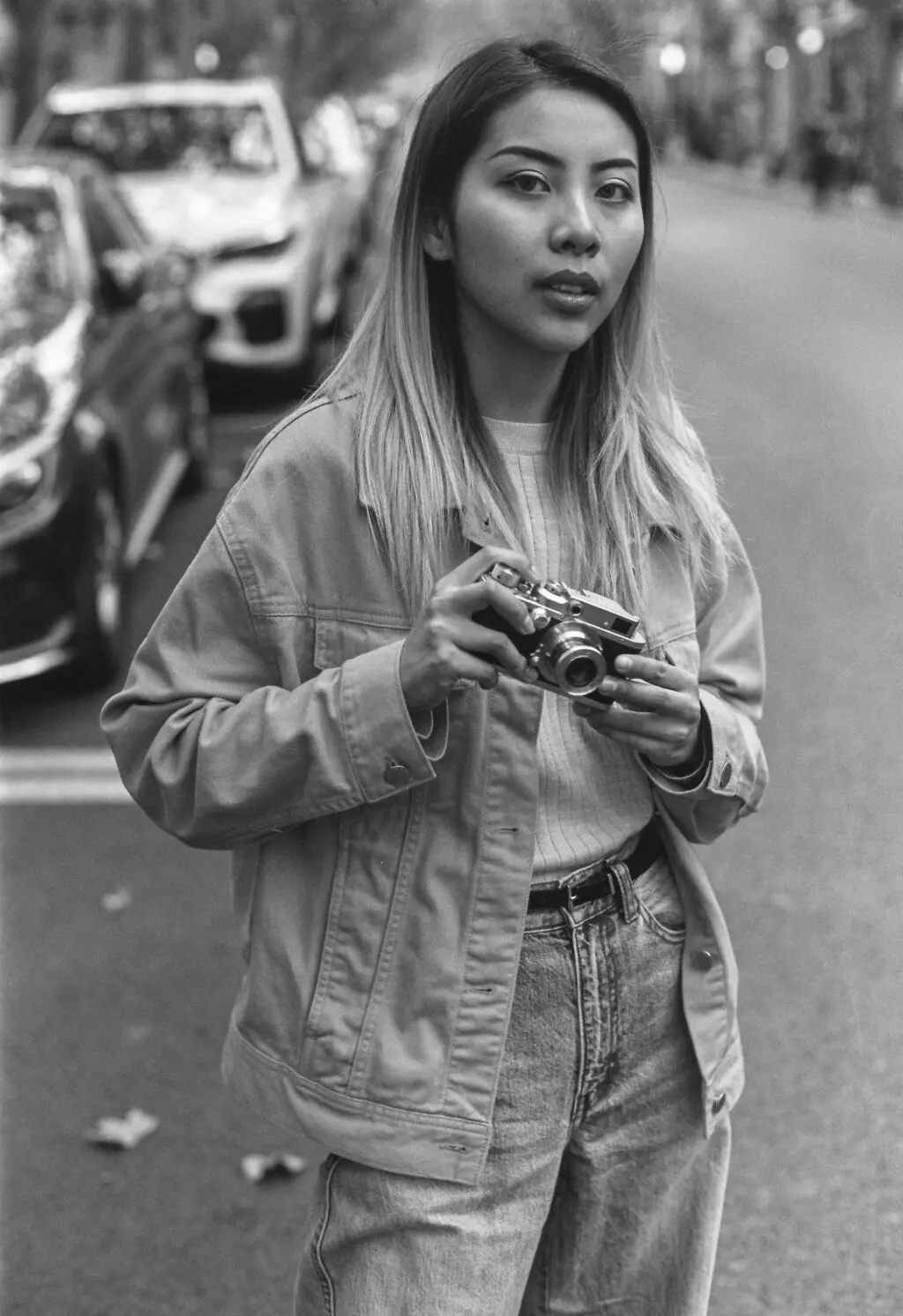 If you are looking to buy a camera for street photography, you need to take care of some features that the camera will allow. There is a huge range of cameras in the market, and choosing one can be an overwhelming process. So, before deciding on a camera, here are some features to watch out for when buying a camera for street photography.
Interchangeable or non-interchangeable lens depending on your style of street photography.
Lightweight for ease of carrying during long walks
Smaller in size, so you can carry it around easily and remain discreet.
Fast-focusing so you do not miss the action when the camera is trying to focus.
Low light performance for low light and night street photography
Burst mode for quick action scenes.
Easy access to settings, so you can focus on the scene and worry less about looking at the camera to change any settings.
Tilt screen for low-angle shots
Whether the camera is weather-sealed or not and if you need a weather-sealed camera
Affordability in terms of buying a new one and also in case a replacement is needed
Interchangeable Or Non-Interchangeable Lens
Although cameras become compact when they do not have interchangeable lens features, you will be forever stuck with a specific focal length and will not be able to use your camera with other lenses or for another genre of photography that requires different focal lengths. Even with street photography, some photographers like to experiment with a few focal lengths, and hence it will be a good option to have a camera that has the interchangeable lens feature.
Note: If you are a street photographer who only uses one particular focal length for street photography and wishes to have a camera dedicated to this genre, then you can go for a camera with a fixed lens, as these can even fit into a pocket most of the time. An equivalent focal length of 35mm will be a good choice, and you can move away or closer to frame the scenes wider or narrower.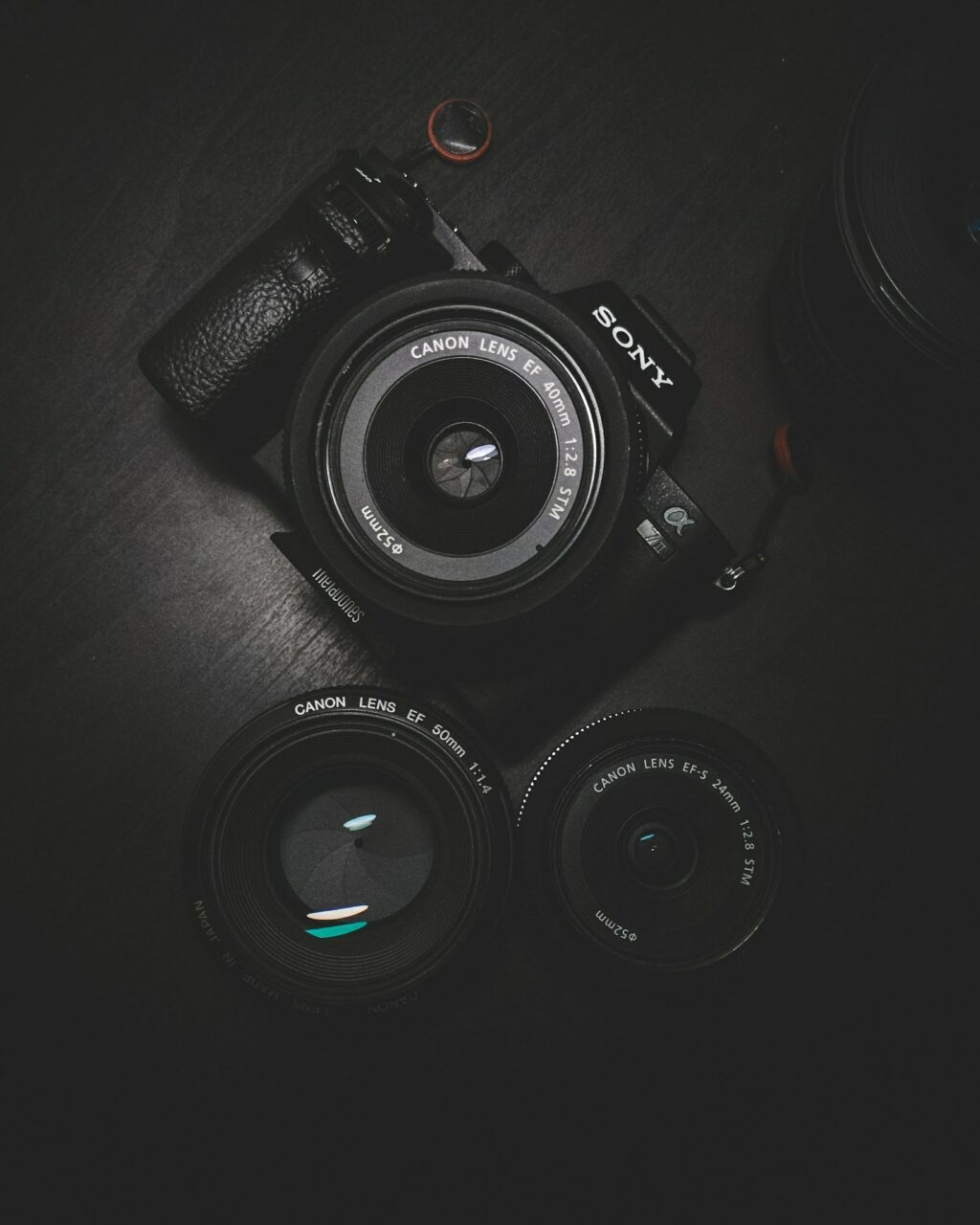 Light Weight
When capturing street photos, you are walking long distances, photographing from unusual angles and perspectives, and quickly need to pull out the camera to shoot moments that unfold in the streets. You will need a lightweight camera, so you can enjoy the process and not have the camera be a burden to carry around.
Smaller Size For Discreetness
You also need to remain discreet and not pull out a bigger camera that may seem intimidating to the people on the streets. So it is always advisable to carry a small camera that will fit into your hands. Small mirrorless cameras, especially crop sensor ones, are a great option for street photography.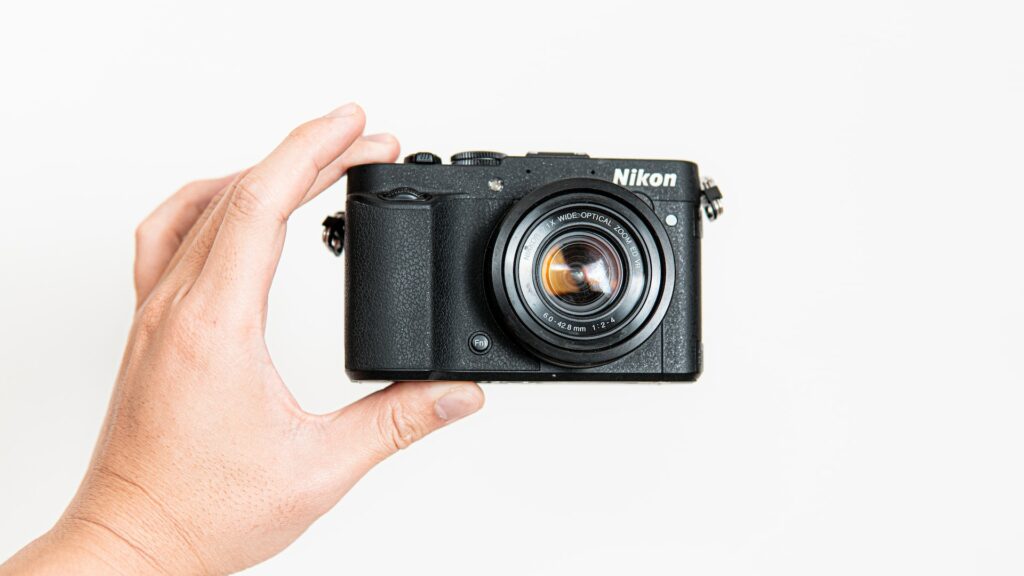 Fast Focusing
A lot is happening in the streets at all times, and the street photographer needs to be ready with a camera to capture the moment. So a camera with fast autofocus and accurate focus is very important for street photography. If you have a camera that will allow you to set back button focusing, that will be of great use in street photography, especially in busy environments.
Low Light Performance
Street photography is not only done during the day when the light is bright but also during other times of the day, including night. Also, there are times when there can be a dark alley, an underground, or similar places where you will wish to capture street photos during the day, in limited light. So you need a camera that can perform well in low light situations, which means sharp images with low noise at high iso values.
Burst Mode
Sometimes when you are capturing a moment in the street, you may need to capture a few shots to choose the best continuously. Usually, sports photographers would benefit from having a good burst feature, and street photographers usually do not use this option that much. But if there are street scenes with too many actions that need to be captured, having a good burst rate will be helpful.
Easy Access To Settings
While you are on the move capturing scenes in situations where the light may change or you need to capture faster actions, you will want to make adjustments to iso and shutter speed to capture images that are correctly exposed without motion blur, etc. You may even want to change your other settings like aperture, etc., and hence having a camera with dials that will allow you to change these settings easily without having to fiddle around too much will be a great choice.
Tilt Screen
Sometimes, you may have to shoot from low angles to get street shots from unique perspectives. In these situations, a tilt screen will be of great help to compose the shots and to focus on the right spot.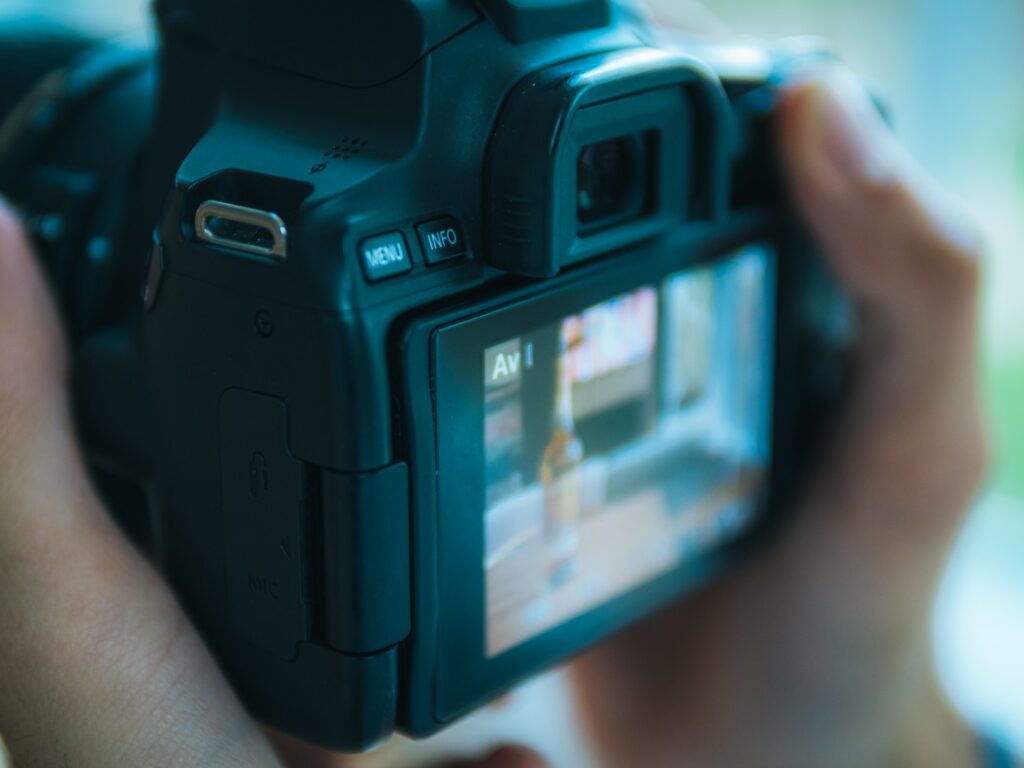 Weather Sealing
Some of the best street photos can be captured when it is rainy. If you are someone who usually does that, then look for cameras that have proper weather sealing in place. Just think whether this feature is important for you before spending extra money on this feature.
Affordability
Street photography can be quite unsafe in many parts of the world, and there are incidents of cameras being stolen in the streets when photographers are immersed in street scenes and not aware of their surroundings. So, it is always advisable to have a camera that does not cost too much and is affordable if a replacement is needed.
With the above factors in mind, we thought that the following cameras would be some of the best for street photography. Most of the cameras in the market are fast and come with most of the features above and the factors to focus more on would be the size and easy access to settings.
Note: Remember, you can capture street photos even with a smartphone.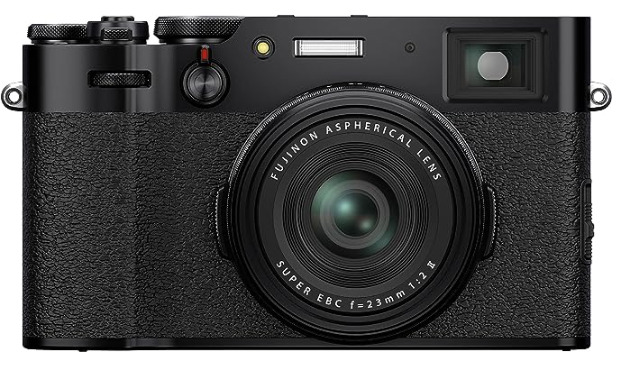 The cameras from Fujifilm are some of the best suited for street photography in terms of their size, speed, image quality, low light performance and easy access to settings through the dials. This camera from Fujifilm is a 23mm fixed lens camera with an APS-C sensor and with a maximum aperture value of f/2.
Pros:
Compact
Low light performance
Easy access to settings
Tilting screen
Cons:
Non-interchangeable lens
Need to use weather-resistant kit
I started taking pictures about 15 years ago on a point and shoot and since then I have owned more than thirty cameras in my search for the perfect one. In the last year I realized that the perfect camera doesn't, and probably never will, exist. Like almost everything in life, camera design is all about compromise. This was a very important discovery because it made me focus on the things that were most important in a camera, which turned out to be image quality, portability, and speed.

5 stars – It's like they made a camera just for me.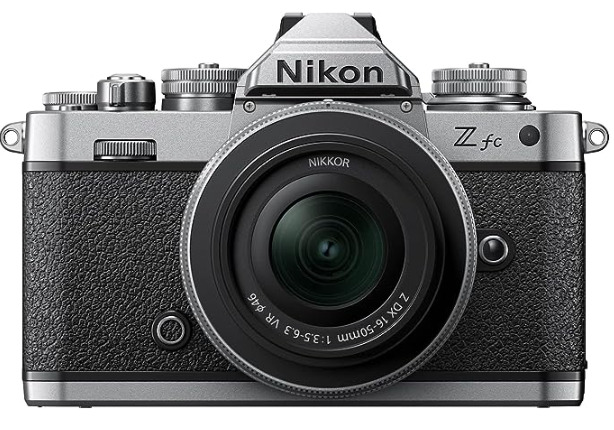 The Nikon Z fc is a DX camera with a classic design and analog controls for shutter speed and iso, and interchangeable lenses, making it a great choice for street photography. The image quality is great on this 20.9 MP sensor and the camera is faster with the EXPEED 6 processing engine. It also has a vari-angle LCD and has autofocus with eye detection.
Pros:
Compact
Easy access to settings
Interchangeable lens feature
Vari-angle LCD
Good low light performance.
Cons:
Not completely weather resistant
Body slightly flimsy
I grew up learning photography on cameras that had knobs and lens rings to control the exposure. When digital cameras came out they just didn't feel right with their buttons and rotary wheels. There is something about twisting a knob to set the shutter speed that just feels right. I love being able to set up the exposure without even turning the camera on. You simply can't under estimate the value of being able to glance at the top of the camera to see where everything is set. This camera is a joy to use.

5 stars – The Nikon street camera that GenX needed.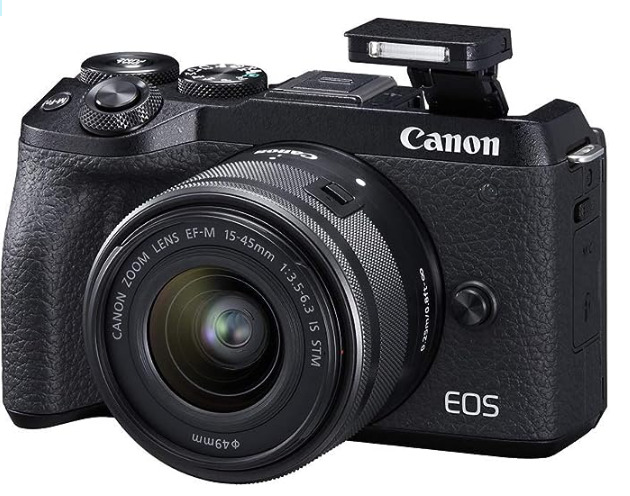 The Canon EOS M6 II is a 32.5MP camera with an APS-C sensor and interchangeable lenses with a good burst rate. It also comes with a 3 inch tilting LCD touchscreen, has no built-in viewfinder, but comes with an attachable electronic viewfinder. The autofocusing is fast and accurate.
Pros:
Compact
Good image quality and burst feature
Tilting touch LCD
Interchangeable lens feature
Cons:
Not weather sealed
Viewfinder not built-in
This is a great little camera for anyone who is looking to take the next step in their photography. I bought this camera after I outgrew my entry level camera, also a canon. I wanted to stay in the canon line so that I could keep my old lenses. This was a great choice. I simply bought an adapter so that I could keep using my DSLR lenses with the mirrorless m6 mark ii. The color is good. And because I shoot a lot of video the rear monitor it comes with was a must. It's small and light. Perfect for video and photography.

5 stars – I love this camera, lightweight and great color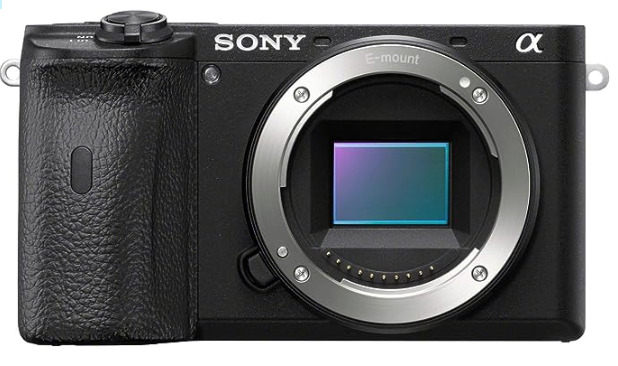 The Sony Alpha 6600 is a 24.2MP camera with an APS-C sensor, real time autofocus and object tracking. It comes with a 180 degrees tiltable touch LCD and delivers impressive image quality. The burst mode is also decent and this camera performs well in very low light conditions.
Pros:
Great autofocus
Tiltable touch LCD
Decent burst mode
Weather sealed
Cons:
Controls feel cramped
Some loss in details at higher iso values.
I'm not a professional photographer, but I wanted a good quality camera to take better pictures without lugging around a bulky DSLR full frame. This camera fit the bill. I chose it over the 6400 because I wanted the IBIS image stabilization and the ability to run with a bigger battery with more capacity.

5 stars – Gorgeous image quality in a compact form factor
The OLYMPUS E-M10 Mark IV is a 20MP compact camera with interchangeable lens feature and a micro four-thirds sensor, making it a perfect camera for street photography. The autofocus is excellent with acceptable burst mode and a flip-down touchscreen. There are dials to avoid complicated controls and has good low light performance.
Pros:
Good image quality
Compact
Interchangeable lens
Excellent autofocus
Flip screen
Easy access to controls
Good low light performance.
Cons:
Slower burst mode
Not weather sealed
I am absolutely in love with this camera! It has a chic old-school design with great processing power. I bought this for a month long trip through Europe and it served me well. The pictures are high quality and clear, while the camera is lightweight and durable. The Olympus app made downloading my pictures incredibly easy and straightforward, all you need is Wifi. The battery lasted a whole day of exploring with a relatively quick recharging time. I am so impressed with this camera and it's pictures, it's become my go-to and prefer it over my iPhone. This camera is a must-have in beginner-intermediate's camera collection as it's size, aesthetic, and quality are top-notch for an entry level camera.

5 stars – Worth every penny
| Camera | Pros | Cons |
| --- | --- | --- |
| Fujifilm X100V | Compact, low light performance, easy access to settings, tilting screen | Non-interchangeable lens, need to use a kit to make it completely weather resistant |
| Nikon Z fc | Compact, easy access to settings, interchangeable lens feature, vari-angle LCD, good low light performance. | Not completely weather resistant |
| Canon EOS M6 II | Compact, good image quality and burst feature, tilting touch LCD, interchangeable lens | Not weather sealed, viewfinder not built-in |
| Sony Alpha 6600 | Great autofocus, tiltable touch LCD, decent burst mode, weather sealed | Controls feel cramped, some loss in details at higher iso values. |
| OLYMPUS E-M10 Mark IV | Good image quality, compact, interchangeable lens, excellent autofocus, flip screen, easy access to controls, good low light performance. | Slower burst mode, not weather sealed |
Pros and Cons of the above cameras
Street photography is quite a varied genre, with street photographers having various styles for their photography. Depending on these styles, photographers make choices when buying cameras and lenses for their photography. The most common part is the compact nature of the camera so the photographer can stay discreet in the streets.
What cameras do you think are the best for street photography and why? Share your thoughts and experiences in the comments section below.
Further Resources