Photography has come a long way since its invention, and it has become an integral part of our lives. With the rise of smartphones and social media, taking photos has become easier than ever before.
The number of photos taken every day is genuinely staggering, thanks to the fact that a huge majority of people have smartphones these days. A digital camera is also a pretty standard gadget these days, and not only for people who consider themselves photographers! It's also worth noting that storage space such as iCloud or GDrive is used worldwide, and it has a lot of capacity. This means that people use photo storage for their digital photos (both raw files and jpeg files) regularly.
If you use social media, you probably see more than 3.2 billion images and 720,000 hours of video shared daily.1 This includes images captured on smartphones, digital cameras, and other devices.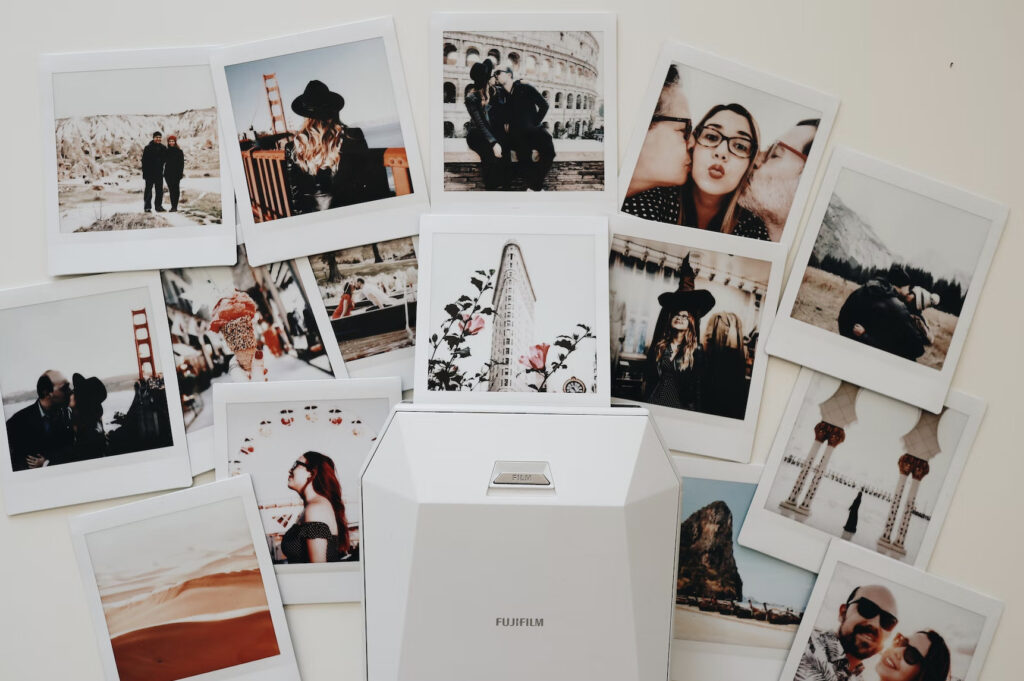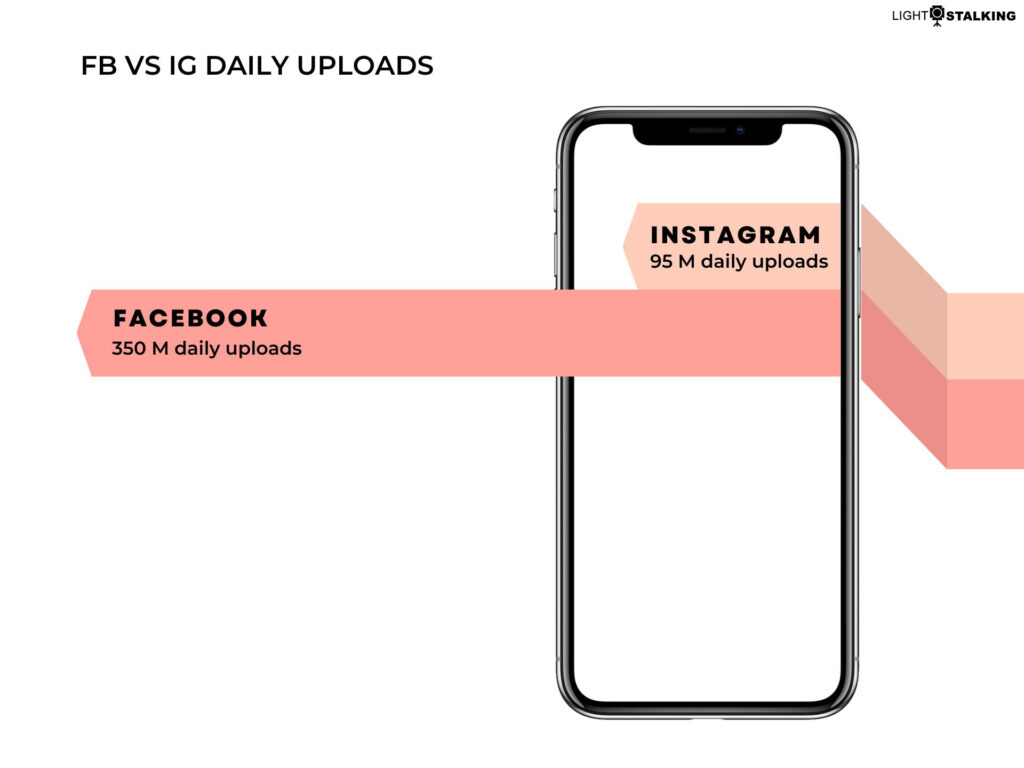 Now we're going to cover several interesting stats regarding photography! 
How Many Images Are Uploaded To Instagram Every Day?
Staggering Instagram Statistics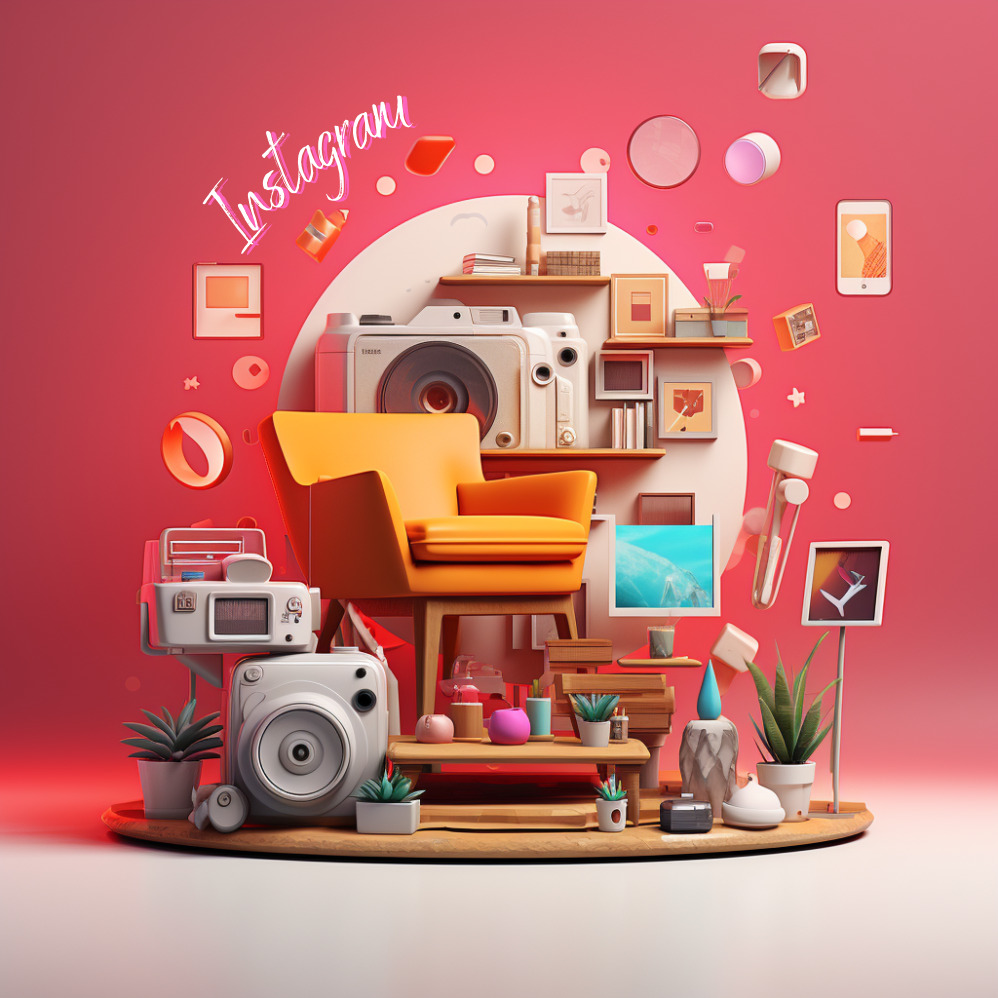 Instagram is currently the most popular platform for sharing photos and videos. In a way, IG is the loyal companion of every photographer who wants to reach a wide range of target audiences.
According to recent estimates, approximately 95 million photos and videos are uploaded to Instagram daily. This number includes posts from individuals, businesses, and other organizations. It's worth noting that this number may vary depending on factors such as major events, holidays, and other social phenomena.
In any case, that's a massive number of files!
How Many Images Are Uploaded To Facebook Each Day?
Facebook Photo Stats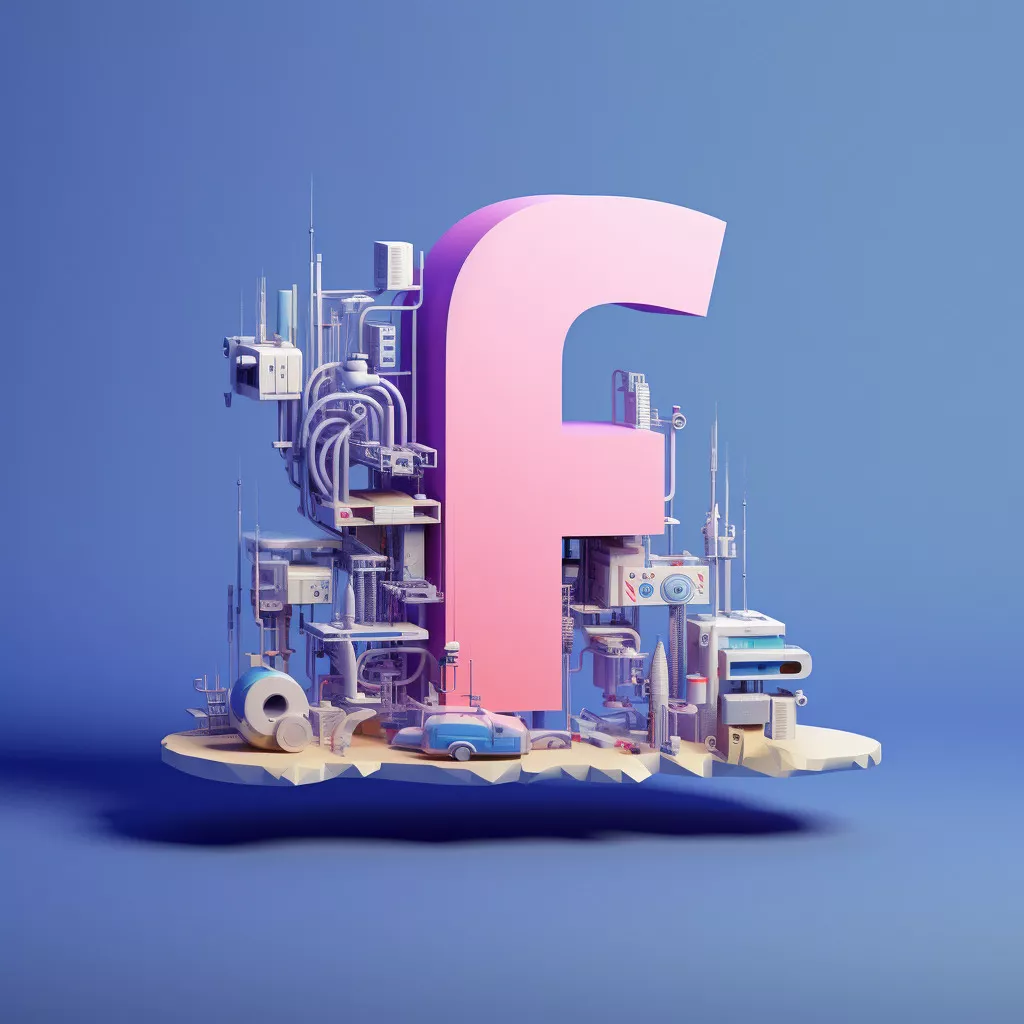 Facebook isn't that popular nowadays compared to Instagram, especially among younger generations. However, it's still going super strong regarding picture sharing.
As of my knowledge cutoff date of September 2021; it was reported that more than 350 million photos are uploaded to Facebook daily. However, it's important to note that this number may have changed since then due to various factors, such as changes in user behavior or updates to Facebook's policies and features.
How Many People Are On TikTok?
TikTok Stats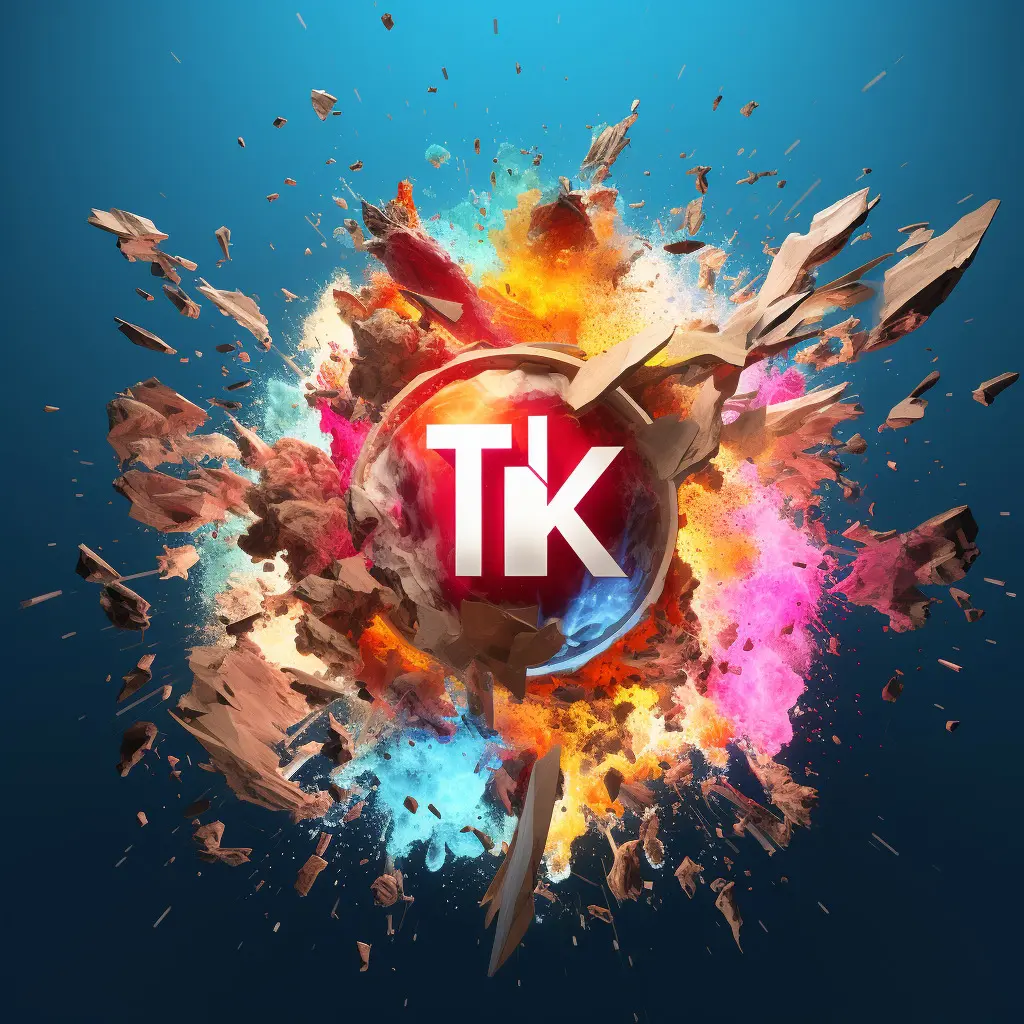 TikTok usage is on the rise, especially among the younger populations. This platform has 689 million active accounts, and it was installed 2.6 billion times10.
How Many Images Are Uploaded To Flickr Daily?
Flickr Photography Statistics
According to Flickr's latest official statistics, there are currently over 100 million registered users on the platform, and more than 10 billion photos have been uploaded to Flickr since its inception. It's worth noting that the number of images uploaded to Flickr may vary depending on various factors, including the popularity of the platform and the number of active accounts.
When it comes to Flickr upload statistics, the number of photos uploaded daily is roughly 25 million photos, while the number of photos shared daily is around 3.5 million11. The most popular cameras that Flickr photographers have are Apple (54%), Canon (23%), and Nikon (18%).
Flickr has a very detailed collection of stats, so for example, we know that their popularity by countries is the following: USA (31.03%), UK (9.83%), Germany (5.26%), France (4.62%), Canada (4.17%), others (45.09%).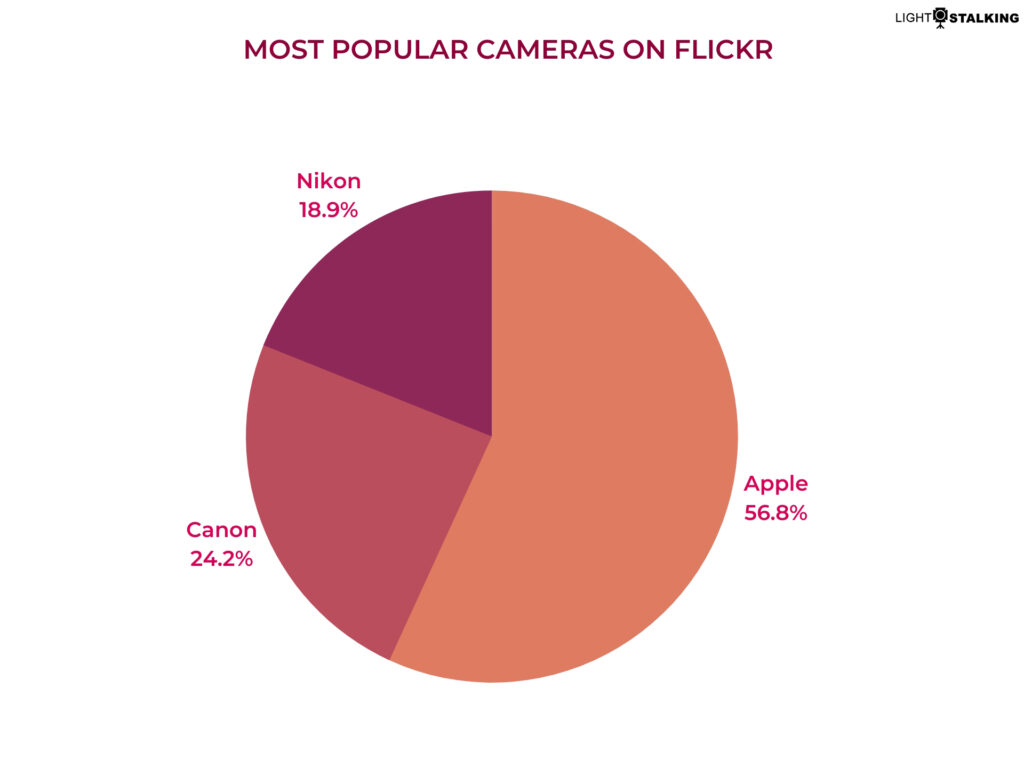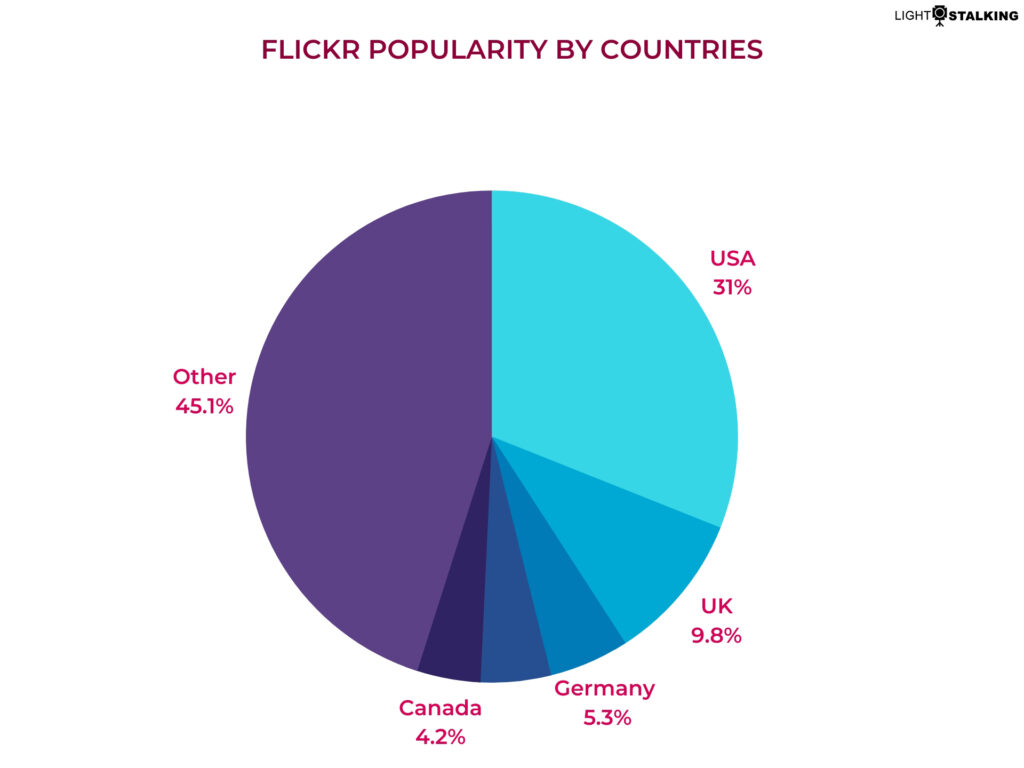 Regarding gender distribution, 60.73% of Flickr accounts are male, while 39.27% are female.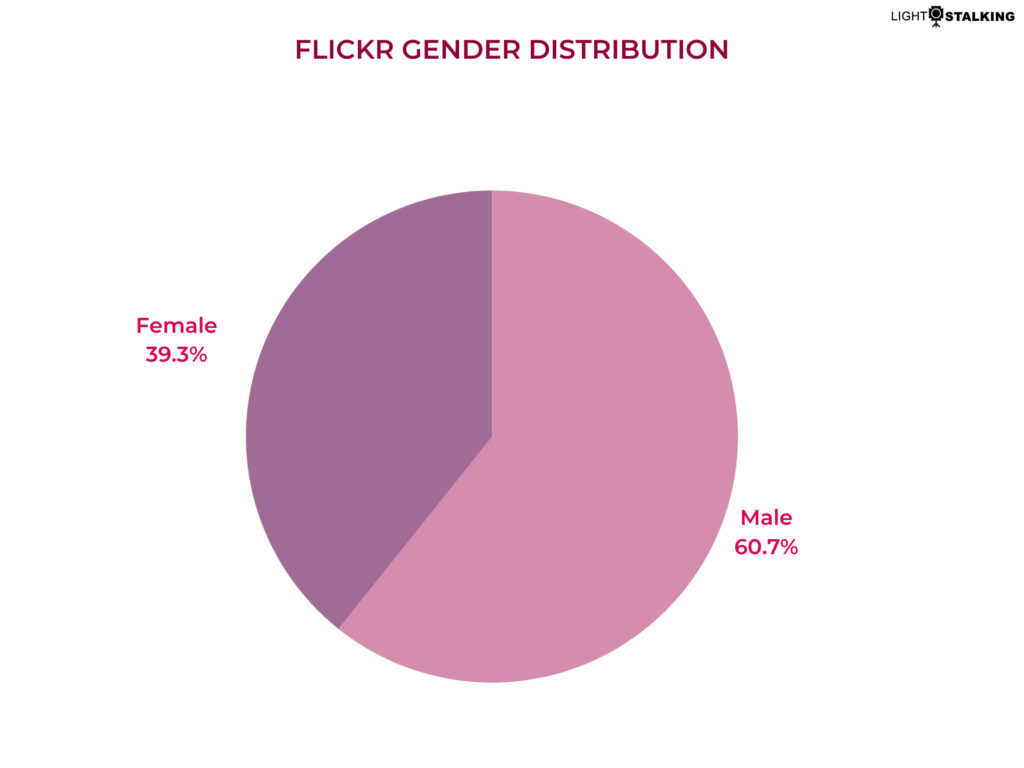 How Many Photographers Are On 500px?
500px Photography Statistics
500px is another popular platform for sharing photos. You can also purchase commercial photos on this website or sell your own work.
Since 500px was launched in 2009, it's built up an enthusiastic community of 18 million accounts12 across 190 countries, and it's still growing!
500px is also an excellent platform for photo competitions – check out their quests; there are new ones every month! Two main types of their quests are those that are open to anyone and commercial photography quests.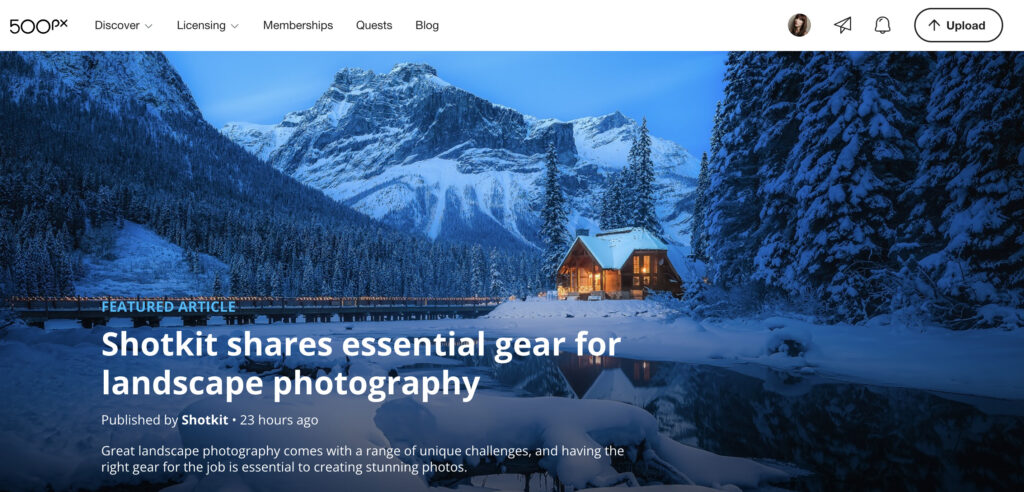 How Many Pictures Are On The Internet?
This is such a tricky question to answer!
It is difficult to determine the exact number of pictures on the internet since the amount of digital content is constantly growing and changing. There are many raw files and jpeg files all over the internet, and it would be interesting to know the answer to another related question – what is the file size? For instance, raw format photos take much more storage space.
Now back to the original question, according to a 2021 estimate by How To Geek, there are currently over 2 billion websites on the internet, many of which likely contain thousands of images. Additionally, social media platforms such as Facebook, Instagram, and Twitter are estimated to have billions of photos uploaded. Therefore, it's safe to say that there are billions, if not trillions, of pictures on the internet.
In November 2020, Google announced that more than 4 trillion photos are stored in Google Photos, and every week 28 billion new photos and videos are uploaded.13 on Google Images. By 2030, there will be 382 billion images on Google Images.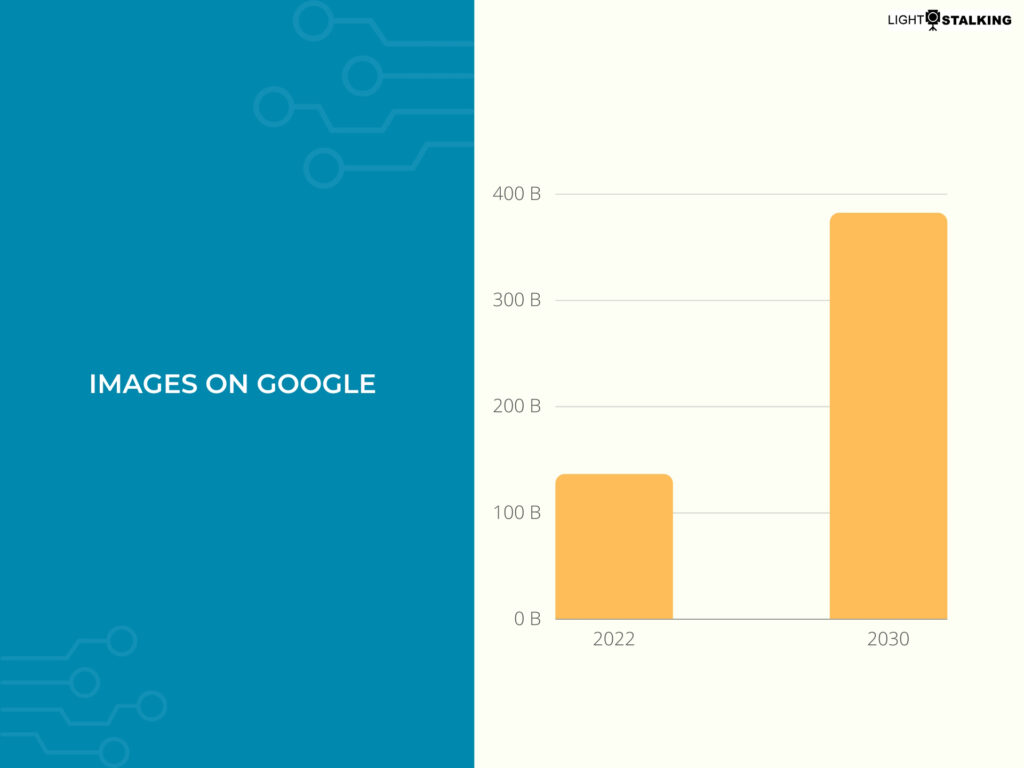 How Many Photos Do You Have On Your Memory Card? What's The Average Camera's File Size?
How about your memory cards? Also, do you know how many jpeg photos or raw files are currently in your camera or computer? That would be fun to know and hard to guess… Personally, I have no idea how many photos are on my hard drive or my sd card at the moment! If you have a few memory cards, it's even harder to guess this correctly.
Regarding the file size, the average file size from a professional camera with a full-frame sensor is typically around 20MP (5600 x 3740 pixels) to 30MP (6709 x 4474 pixels).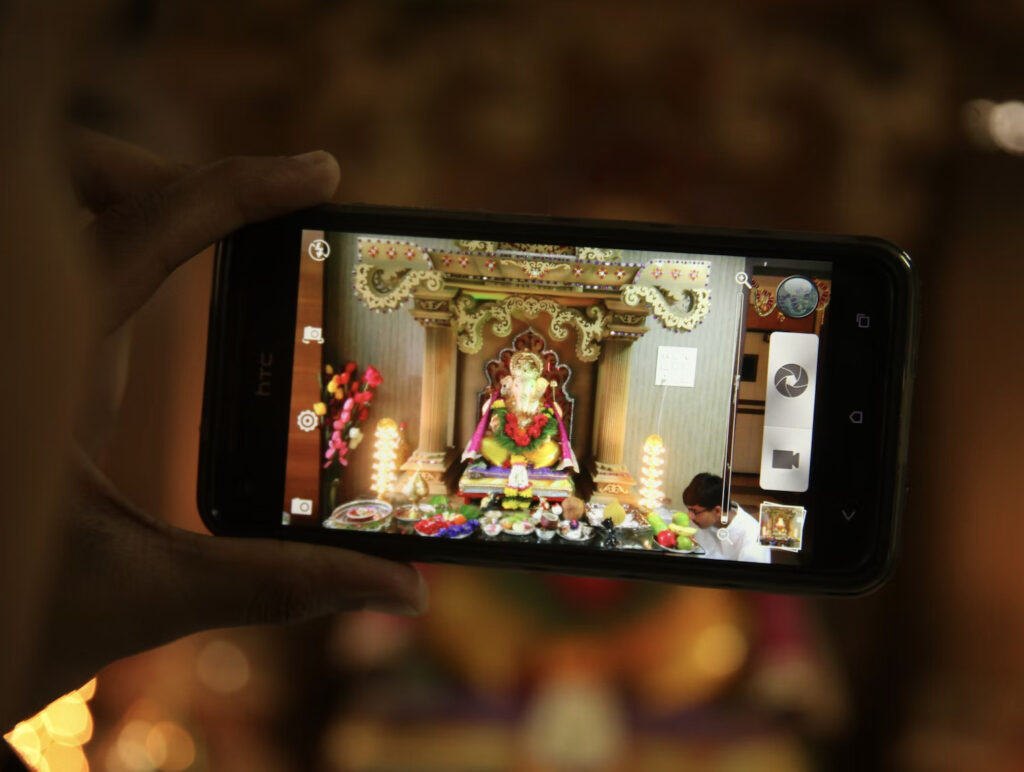 How Many Pictures Does The Average Person Take In A Day?
This is a pretty interesting question. It actually made me think about how many photos I, as a photographer, take in a day. It's so hard to make a correct estimate! Perhaps younger people take far more pictures than people in their 50s or 60s.
The number of pictures the average person takes in a day can vary widely depending on various factors, including age, occupation, interests, and lifestyle. According to a survey conducted by InfoTrends, a market research firm, the average person takes around 22 photos daily14.
However, this number is likely higher among younger people, who tend to take more photos and are more active on social media. It's worth noting that this survey was conducted in 2015. With the increasing prevalence of smartphones and social media, the number of photos taken by the typical person may have increased since then.
Here's some additional info – according to our 2023 data, the average user has around 2000 photos on their smartphone. iOS users have around 2400 photos, while Android users have around 1900 photos.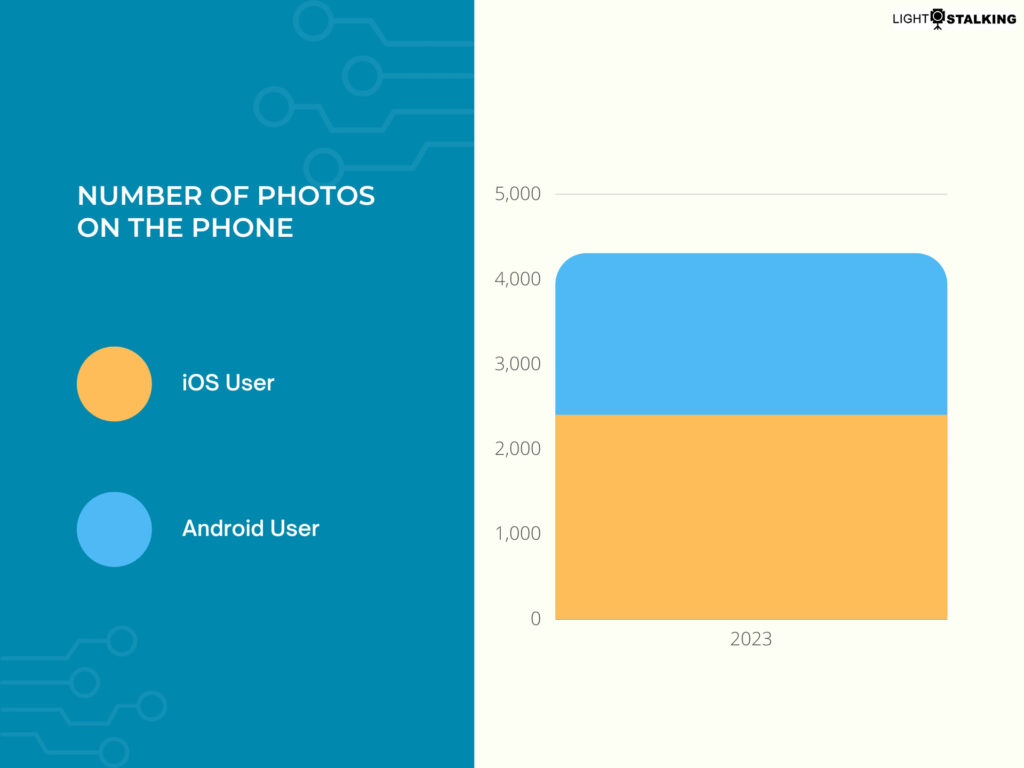 How Many Selfies Are Taken A Day?
Selfies have become, in a way, a pretty standard part of our everyday lives as soon as smartphones got a front camera.
According to a report by Eksposure, people take 93 million selfies daily. Another report by Statista, a data analytics company, reported that in 2020, over 1 trillion photos were taken worldwide, and it's likely that a significant portion of those photos were selfies.
This is probably not surprising, but the average 16 to 25-year-old woman spends around 15 minutes taking 3 selfies per day, or 5 hours a week, according to Beauty site FeelUnique.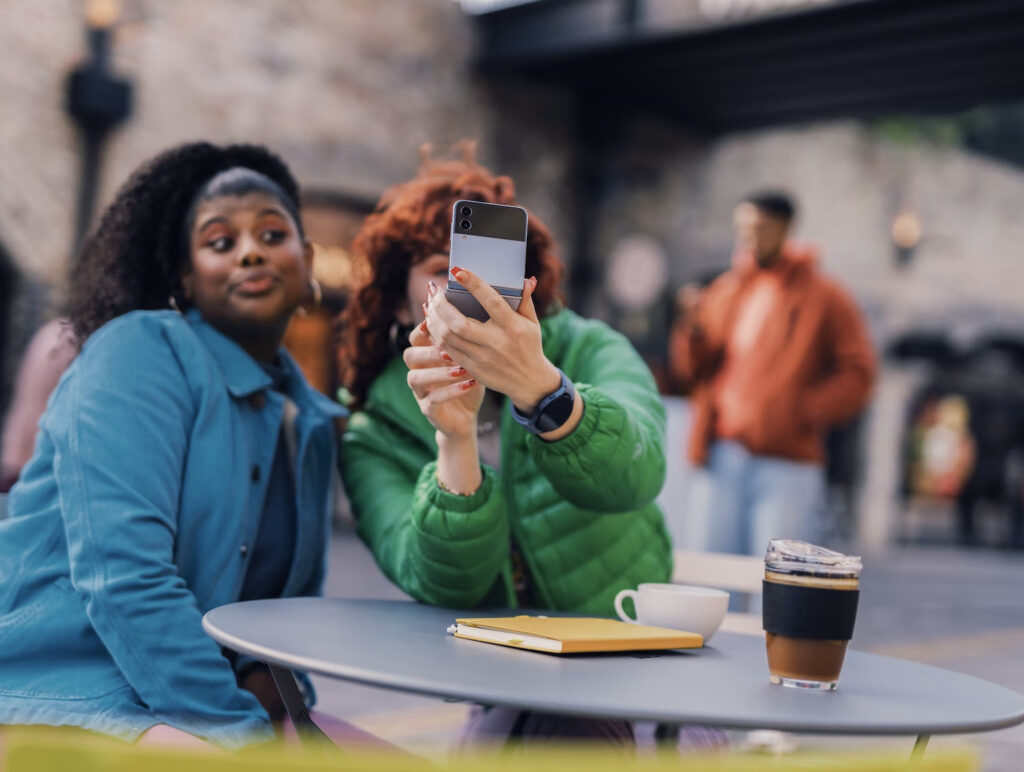 The Onward March Of Photography
With the rise of smartphones and social media, taking and sharing photos has become easier than ever before. As we look to the future, it's clear that photography will continue to evolve and play an integral role in our lives. Also, we take more and more pictures these days, and their quality increases exponentially (bigger file size, better resolution, etc), which means that the role of professional photographers is getting more specific and hence narrowed down.
Analyzing various stats might not sound like the most fun thing to do, but it can undoubtedly help us realize some interesting facts when it comes to our photography habits!
Sources:
https://theconversation.com/3-2-billion-images-and-720-000-hours-of-video-are-shared-online-daily-can-you-sort-real-from-fake-148630
https://www.macfilos.com/2015/09/01/2015-9-1-more-photographs-taken-in-one-year-than-in-the-entire-history-of-film/
https://datareportal.com/global-digital-overview
https://psychcentral.com/blog/liberation/2017/11/the-brutal-truth-about-selfies-narcissism-and-low-self-esteem
https://www.ncbi.nlm.nih.gov/pmc/articles/PMC6628890/
https://theconversation.com/i-studied-5-000-phone-images-objects-were-more-popular-than-people-but-women-took-way-more-selfies-150080/
https://www.cnet.com/tech/mobile/iphone-top-camera-flickr-2017-report/
https://datareportal.com/essential-facebook-stats/
https://www.zippia.com/advice/instagram-statistics/
https://techjury.net/blog/tiktok-statistics/#gref
https://worldcat.org/title/1001288030
https://www.braze.com/customers/500px-increases-revenue-by-257-with-improved-language-localization
https://en.wikipedia.org/wiki/Google_Photos#cite_note-62
https://www.pewresearch.org/fact-tank/2021/03/26/about-three-in-ten-u-s-adults-say-they-are-almost-constantly-online/