When photographing portraits, besides a good camera, you will also require a lens that will help to capture images with stunning bokeh or background blur. Without a good lens, you will not be able to work efficiently with portraits in low-light situations, and the resulting images may be soft.
Best Lens For
DSLR
One of the best portrait lenses for full frame DSLRs
Best Lens For
Mirrorless
One of the best portrait lenses for a full frame mirrorless
Best Lens For
APS-C Sensors
One of the best portrait lenses for APS-C sensor cameras
Here Are Some Lenses That Are The Best For Portraits
While the 85mm is the most suited lens for portaits, we have included various focal length ranges so you can choose the ones depending on your shooting style and requirements. Also, macro lenses are great for portraits if you have one – especially the 60mm, 90mm and 105mm f/2.8 lenses.
Also remember that some of these focal lengths below from some manufacturers come in various aperture values like f/2, f/1.8, f/1.4, f/1.2. You can choose one based on your requirements and budget. The wider the aperture value, the more expensive the lens will be.
Wide Angle Lenses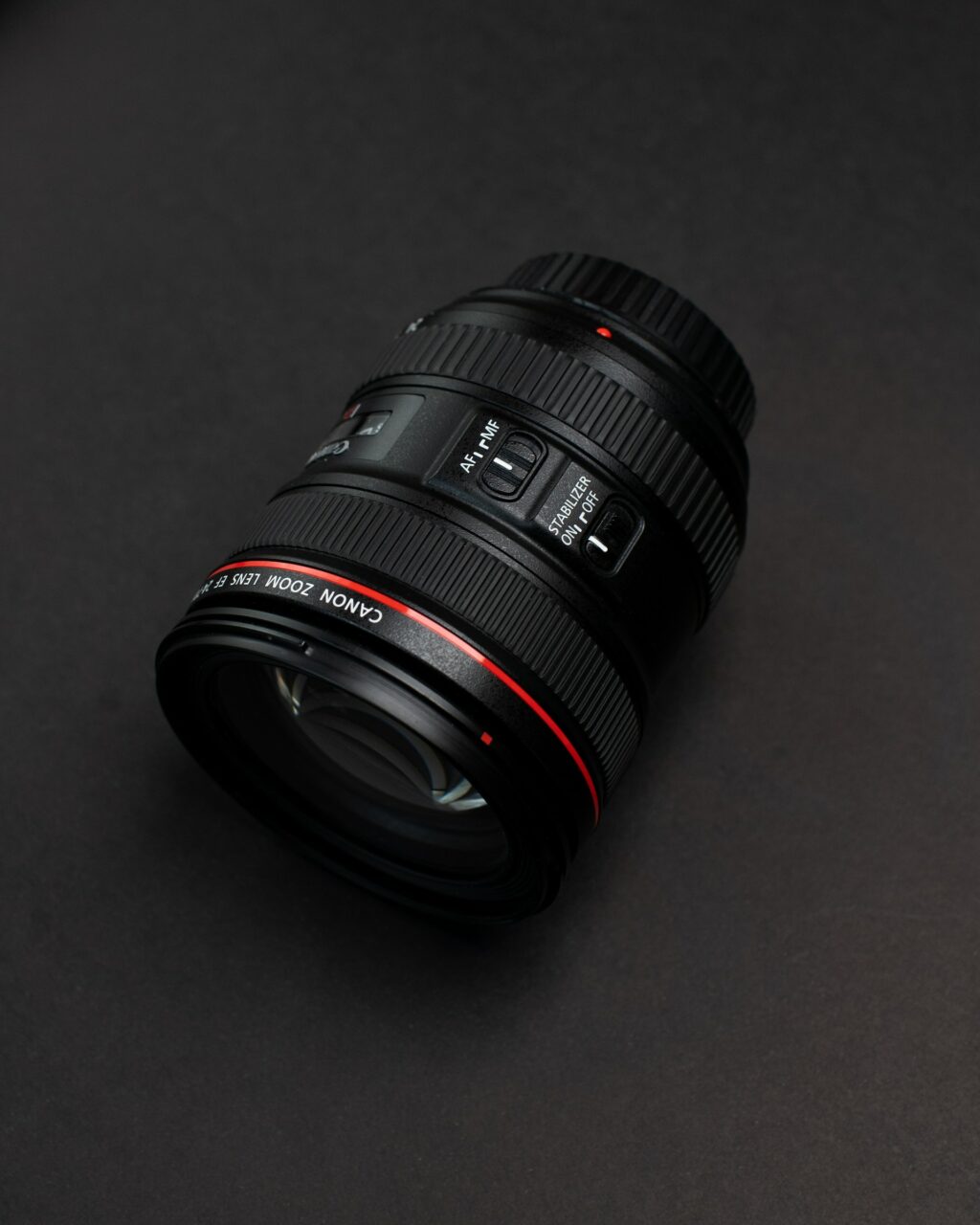 As there are a lot of portrait photographers who shoot wider portraits, we have included some wide angle lenses in this list. 24-70mm for full frame cameras and about 16 to 35mm for APS-C sensors. Based on the camera that you own, you can check out the following lenses as the manufacturers own zoom lenses can be a bit more expensive compared to third party lenses.
Nikkor 24-70mm f/2.8 G ED for DSLR or Nikkor Z 24-70mm f/2.8 S for mirrorless
Nikkor 24-70mm f/2.8 G ED For DSLR
Nikkor Z 24-70mm f/2.8 S For Mirrorless
Canon EF 24-70mm f/2.8L II USM for DSLR or RF 24-70mm f/2.8L IS USM for Mirrorless
Canon EF 24-70mm f/2.8L II USM For DSLR
RF 24-70mm f/2.8L IS USM For Mirrorless
Please be forewarned. If you get this stellar lens, you may very well stop using the rest of your lenses with the exception of two lenses – the Canon 70-200 f2.8 L and the Canon 16-35 f2.8 L, if you have those. These three L lenses are what we call the famed "Canon Lens trinity".

I have been a photographer (Intermediate) for the past 24 years. I have several Canon lenses in my arsenal. But this one beats them all….

5 stars – This will eliminate all the other lenses from your collection!
Canon EF 16–35mm f/2.8L III USM
Canon EF 16–35mm f/2.8L III USM
Sony FE 24-70mm f/2.8 G Master
Sony FE 24-70mm f/2.8 G Master
This lens is absolutely amazing. The compression and bokeh it has to offer is unprecedented. This is a must have for any portrait photographer. It's also a workhorse for concert photography. I will never not own a lens like this again….

5 stars – Instant upgrade to images
Fujinon XF 16-55mm f/2.8 R LM WR
Fujinon XF 16-55mm f/2.8 R LM WR
And some third party lenses:
Sigma 24-70mm f/2.8 DG DN for Sony
Sigma 24-70mm f/2.8 DG DN
Tamron SP 24-70mm f/2.8 Di VC USD G2 for Canon
Tamron SP 24-70mm f/2.8 Di VC USD G2
Moderate / Telephoto Lenses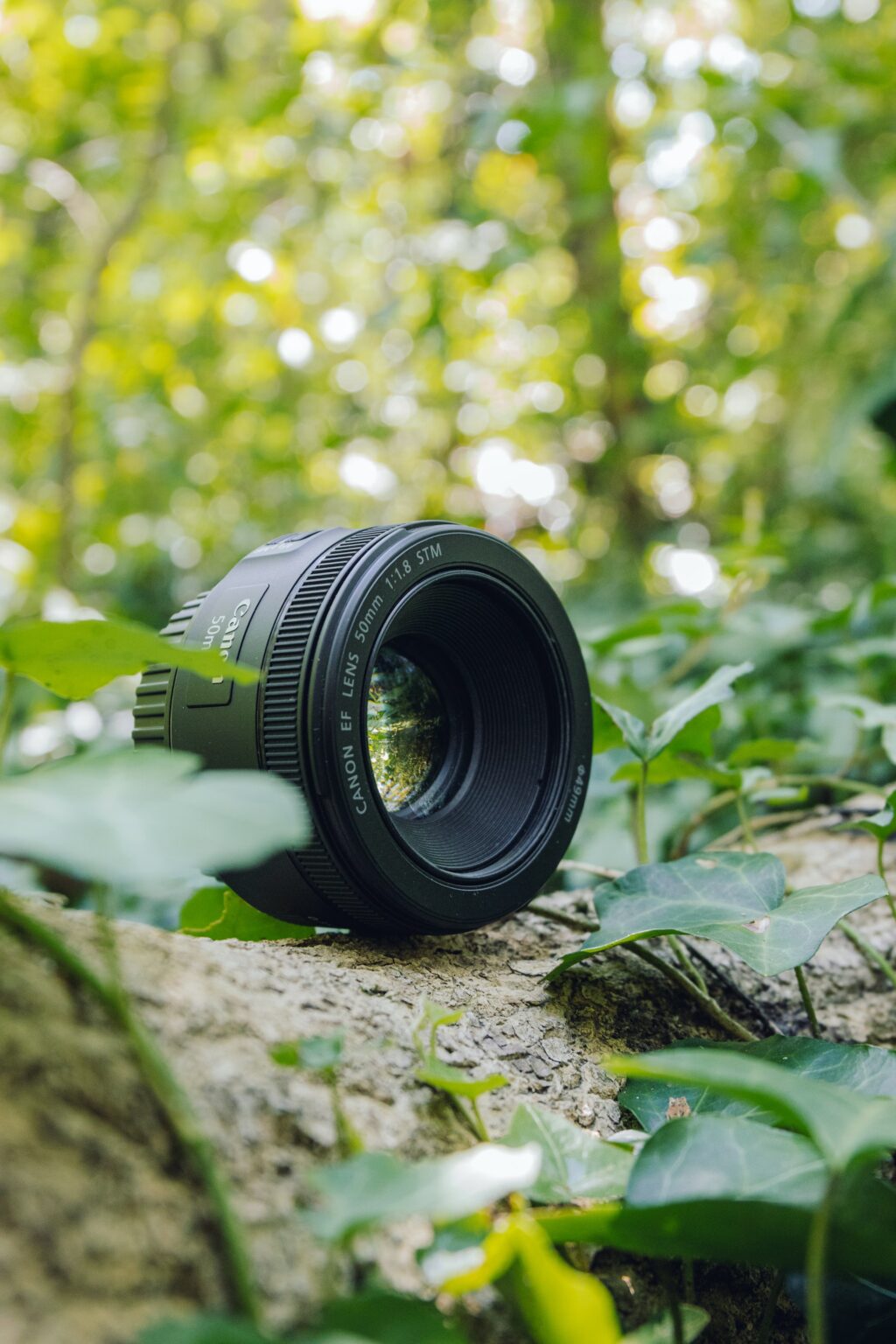 These are the best lenses for portraits as they are fast, sharp and the focal length is great for many types of portraits like headshots, half body shots and even wider shots. The bokeh is great and they work well in low light situations as well.
These lenses provide a great perspective and give a compressed look, especially the 85 and 135mm, that can give a flattering look to the portraits, enhancing the subject's face. Most common portraits are shot tightly without much space around and these lenses are quite effective in achieving that.
Here are some lenses that you can check out!
Nikkor AF-S 50mm f/1.8G for DSLR and Nikkor Z 50mm f/1.8 S for mirrorless
Simply the best portrait lenses I've used on a full frame Nikon. I wanted a sharp lens that can be shot wide open for good subject isolation with a narrow depth of field and this lens fits that role.

As for the focal length, I think it's perfect for head shots; the one in my review was taken with me seated at the same table just a few feet from the subject. I had an SB700 flash sitting on the table off to the side of the subject and fired it remotely with a Yongnuo YN622N wireless flash trigger. With my 50mm lens I'd have had to crop it quite a bit and lose out on some resolution. My 24-120 F/4 zoom lens would have worked OK but it's not as nearly as good in low light. This lens will get the nod anytime I want to capture human subjects….

5 stars – Lens well suited for Portraits and low light conditions
Third Party Lenses
Sigma 50mm f/1.4 DG HSM for Canon
Sigma 85mm f/1.4 DG HSM for Nikon
Samyang 135mm f/2 ED UMC for various cameras
Telephoto Zoom Lenses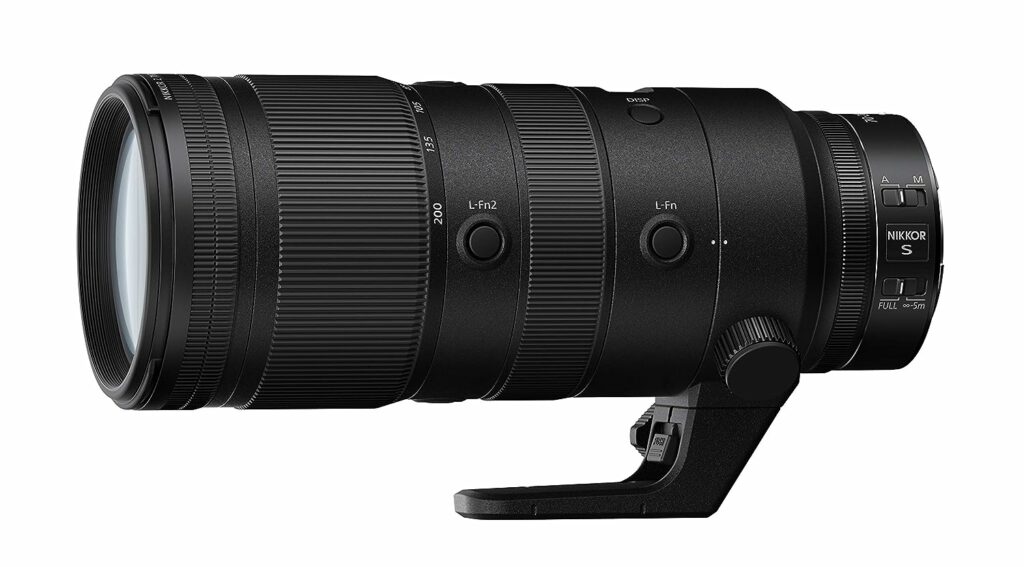 In order to photograph candid photos, especially during events when you have to shoot at a distance away from the subjects, a telephoto zoom lens will give the flexibility to zoom and compose using different focal lengths.
A 70-200mm lens is a great choice to have in the kit and it can help to capture stunning bokeh with its f/2.8 aperture value. This lens can also be used to capture other types of outdoor portraits and group portraits with great background blur.
Here are some lenses that you can check out.
This lens is very sharp and crisp. It is a quality build and matches all the professional reviewers' opinions on performance. I am an amateur photographer and I can tell the difference in focusing speed and quality of image right out of the box. The most surprising feature is how close this lens focuses. I would say it is a replacement for a Macro lens, but it is not a Macro lens. It gets pretty close….

5 stars – This is one of Nikon's most outstanding lenses
Canon EF 70-200mm f/2.8L IS III USM
Sony FE 70-200mm f/2.8 GM OSS
Sony FE 70-200mm f/2.8 GM OSS
Fujinon XF 50-140mm f/2.8 R LM OIS WR
Fujinon XF 50-140mm f/2.8 R LM OIS WR
This lens, as many have already noted is excellent. I stumbled across fuji about a year ago, when i got the xt10 for a trip. It came with the 18-55 zoom. I have a FF setup, pentax k1 with a number of primes and zooms including the Tamron 70-200 2.8. I was so impressed with the fuji i could not sell it after my trip. Later got the xt2, then this lens. I also in the meantime got the 35mm F2 and the 27mm 2.8.
I wanted a small system for travel, street, casual shooting. So buying this lens was not what i had planned originally as it is huge and heavy. However, my thinking was, if i tried it and it worked well, then i could get rid of my FF setup. To be honest, it is hard to imagine i could go back to a crop system. This lens convinced me i could!! It is a little heavy, but balances well on the xt2….

5 stars – Excellent lens, replacing my FF now.
There are certain features to look for in a lens if you wish to get into serious portrait photography. Besides, as you practice capturing portraits and want to expand your possibilities, you will need more than one lens in your kit based on your shooting style.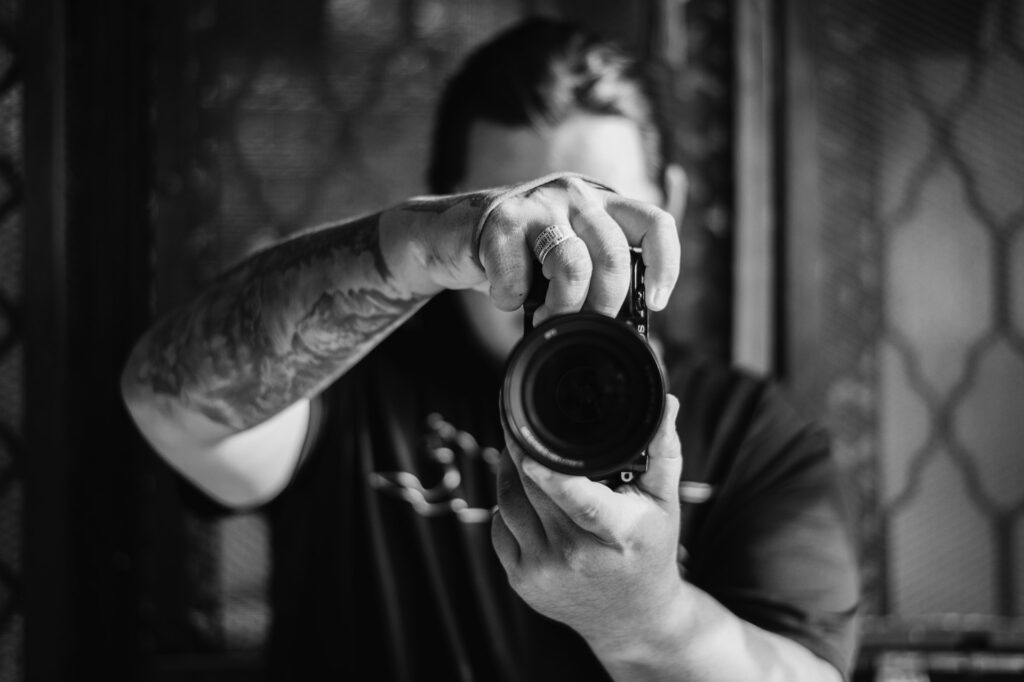 For example,
There are a lot of photographers who shoot wide-angle portraits, and in this case, the photographer will need a fast, wide-angle lens typically in the range 28 to 35mm, and if they have a zoom lens that falls within this range, they can compose shots of various focal lengths including closeup shots by zooming in.
Note: Remember to always give space to your model and never step into their personal space. It can be intimidating, make them feel very uncomfortable and will not allow them to pose and look natural in front of the camera. Not using a wide angle lens for closer shots is good for this reason.
When you wish to capture portraits from a closer distance and are looking for a good background blur, then you will need the 50mm or the 85mm lens.
Besides, if you are an event photographer, having a 70-200mm lens in the bag, along with a 50mm or 85mm prime lens will help to capture some candid photos.
When shooting a group of people, mostly in events you will need a moderately wide angle lens like 24mm to have the entire group in the frame. A 24-70mm lens will cover a good range and can be used to capture a variety of portraits.
When talking about bokeh in portrait photography, there are a few factors that decide how much background blur you can achieve in a photo.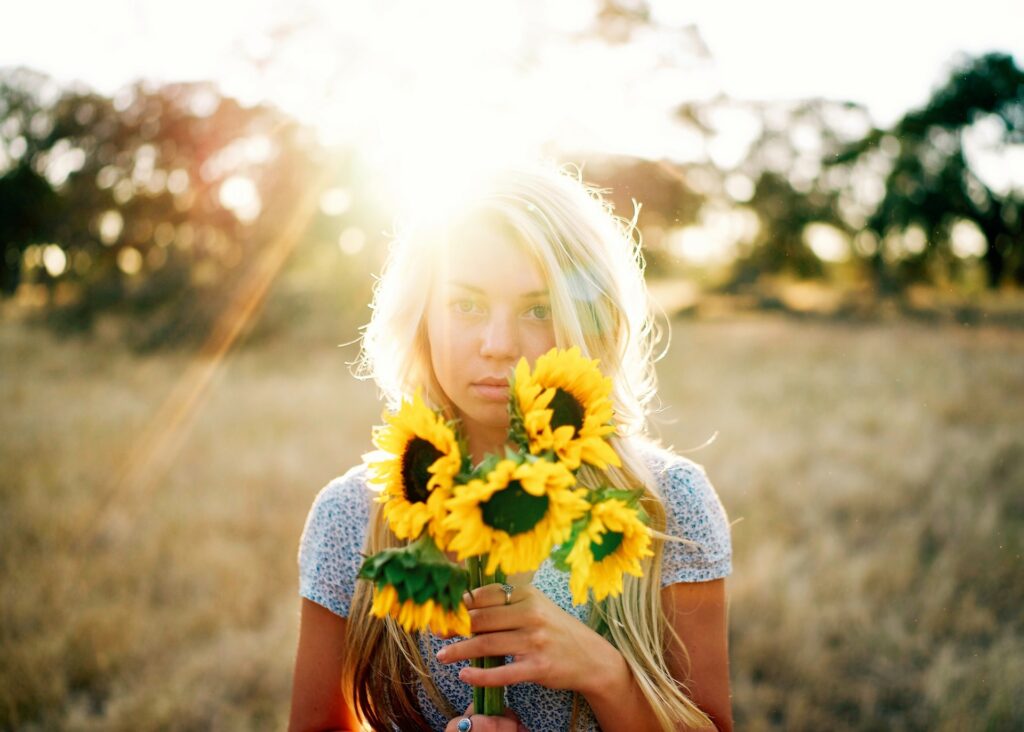 The distance between the subject and the background
Distance between the subject and the camera
The aperture value chosen
The focal length combined with the above factors.
And the type of bokeh depends on the aperture blades like shape and the number of blades, and also the lens construction.
Before purchasing a lens for portrait photography, take into consideration the above factors and shooting style. Here are some features that you need to focus on, that will help with stunning results for portrait photography.
Fast Lens / Wide Aperture For Background Blur
In portrait photography, most photographers are looking for creamy bokeh in order to capture dreamy portraits and to make their subject stand out. So, you need a lens that will help to achieve background blur as much as possible.
Besides, you may also work in low light situations like indoor events, and portrait sessions during the blue hour or indoor events, etc. and hence you will need a lens that will help to gather as much light in a given exposure time without introducing too much noise.
In order to achieve this, you will need a fast lens, which means, a lens with wide aperture values, wider than f/2.8. If possible, go for an f/1.8 or f/2 lens, but a standard aperture value of f/2.8 works great to capture the beautiful bokeh, if you are using it on a camera with a good sensor. Some photographers even tend to use the f/1.4 or even f/1.2 lenses, but if you are a beginner, you may struggle to focus sharply at these aperture values, and these lenses can be quite expensive. An f/1.8 lens can be a great choice and is affordable, especially the 50mm f/1.8 lens.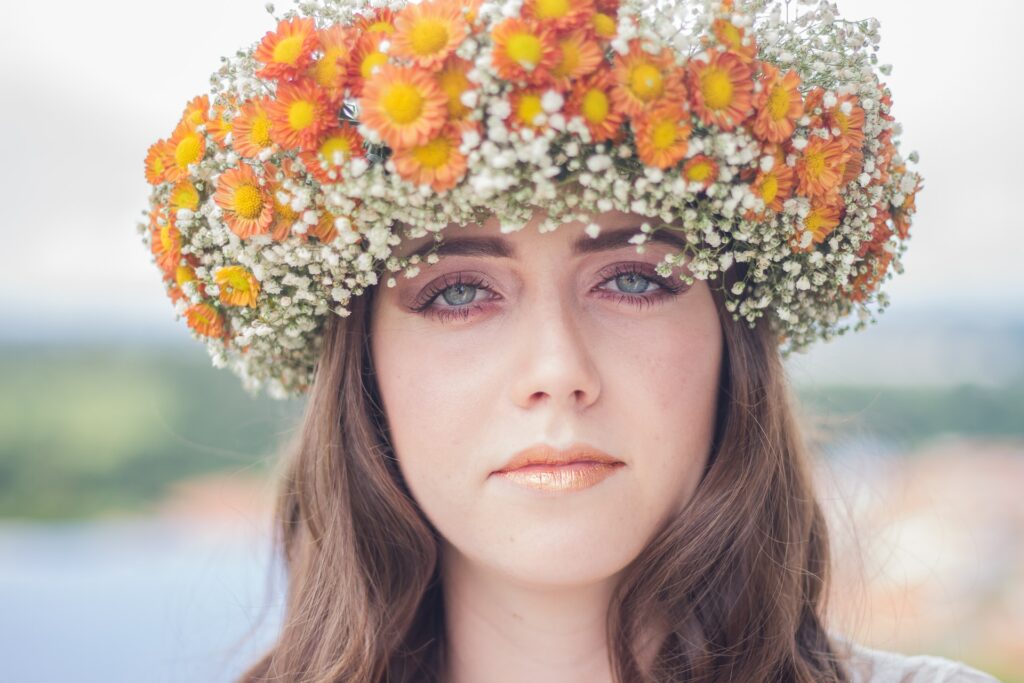 Wide aperture values will also allow you to choose lower iso values, so you can capture noise free or less noisy images when shooting under low light conditions. Since portrait photography is done hand-held, you will need to keep the shutter speed at a reasonable speed to avoid any blur due to hand shake or due to the subject moving.
Note: Remember to also keep sharpness in mind. Wide aperture values like f/1.4, f/1.2, tend to soften the image and also make focusing quite difficult. If you are a beginner using this lens, or a photographer who uses this lens for the first time, always take test shots and check results by zooming in at 100% to see if the eyes are in sharp focus. You can close down the aperture by a stop for better results.
Focus Speed
When shooting portraits, you need to be quick to compose, focus and shoot. Especially when shooting events, you will not have the time to slow down and take the time to adjust focus.
A lens with internal focus motor can be a great choice for portrait photography. With the lens having a built in motor, the speed and responsiveness will be faster compared to the camera's motor driving the lens to focus.
Autofocus Lenses
For portrait photography, although you can use a manual focus lens, it will not be a good choice when you have to be quick in capturing portraits, or if your model is constantly changing poses as you shoot. Manual focus will also not help when shooting events.
The best option is to have a lens that has a great autofocus system paired with a camera that has features like eye detection, face detection, etc., for accurate focus. Faster autofocus lenses with great focus speed will help to achieve this.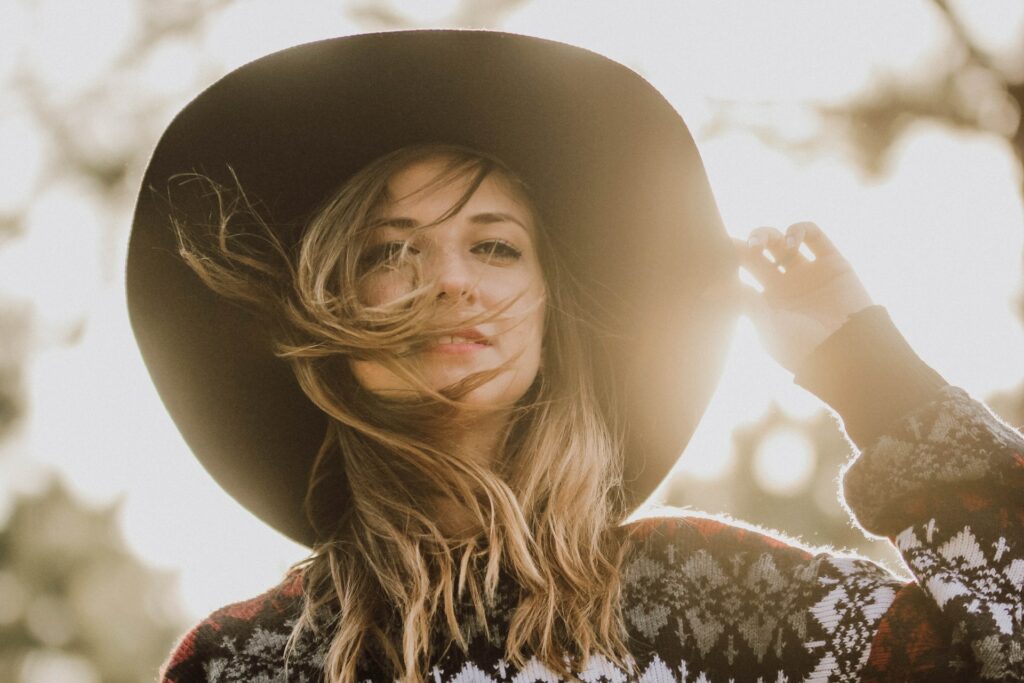 Focal Lengths Based On What You Shoot
As we discussed earlier, many portrait photographers shoot using various focal lengths including wide angle focal lengths as it is their style of shooting. Portraits do not mean that they need to be shot close with the background blurry. If you have a good eye for details, colours and composition, portraits, especially wide angle portraits can be captured effectively.
So, if you are someone shooting wide angle portraits, your lens choice would be between 24 to 35mm. This will give you a range of focal lengths to play with and perspectives to work on when shooting wide. Some unusual, unique and compelling portraits can be made with wide angle lenses.
Besides a wide angle lens, a common and the most affordable lens is the 50mm f/1.8 and it is one of the lenses that most camera manufacturers make. The 50mm lens is great for portraits because of the right focal length on a full frame camera and also for the amazing bokeh at f/1.8. There are also the 50mm f/1.4 lenses that are popular for portraits.
Another common lens for portraits is the 85mm f/1.8 or the 85mm f/1.4. This is a perfect focal length to capture amazing portraits. You can stay at a good distance from your subject and capture some stunning shots.
Other than the above, the 135mm lens or the 70-200 f/2.8 lens are all great if you are shooting events. You will need this paired with other lenses like the 35mm, 50mm or a wide angle zoom lens, so you can zoom in to capture candid moments using the zoom lens without getting close to the subjects.
Focal Length, Aperture And Exposure Time
Portraits are mostly shot hand held and when you are shooting at low iso values in low light conditions, you will need to keep an eye on the shutter speed. The longer the focal length, the faster the shutter speed and as a photographer, you need to make the right choice of settings to get sharp photos without any blur.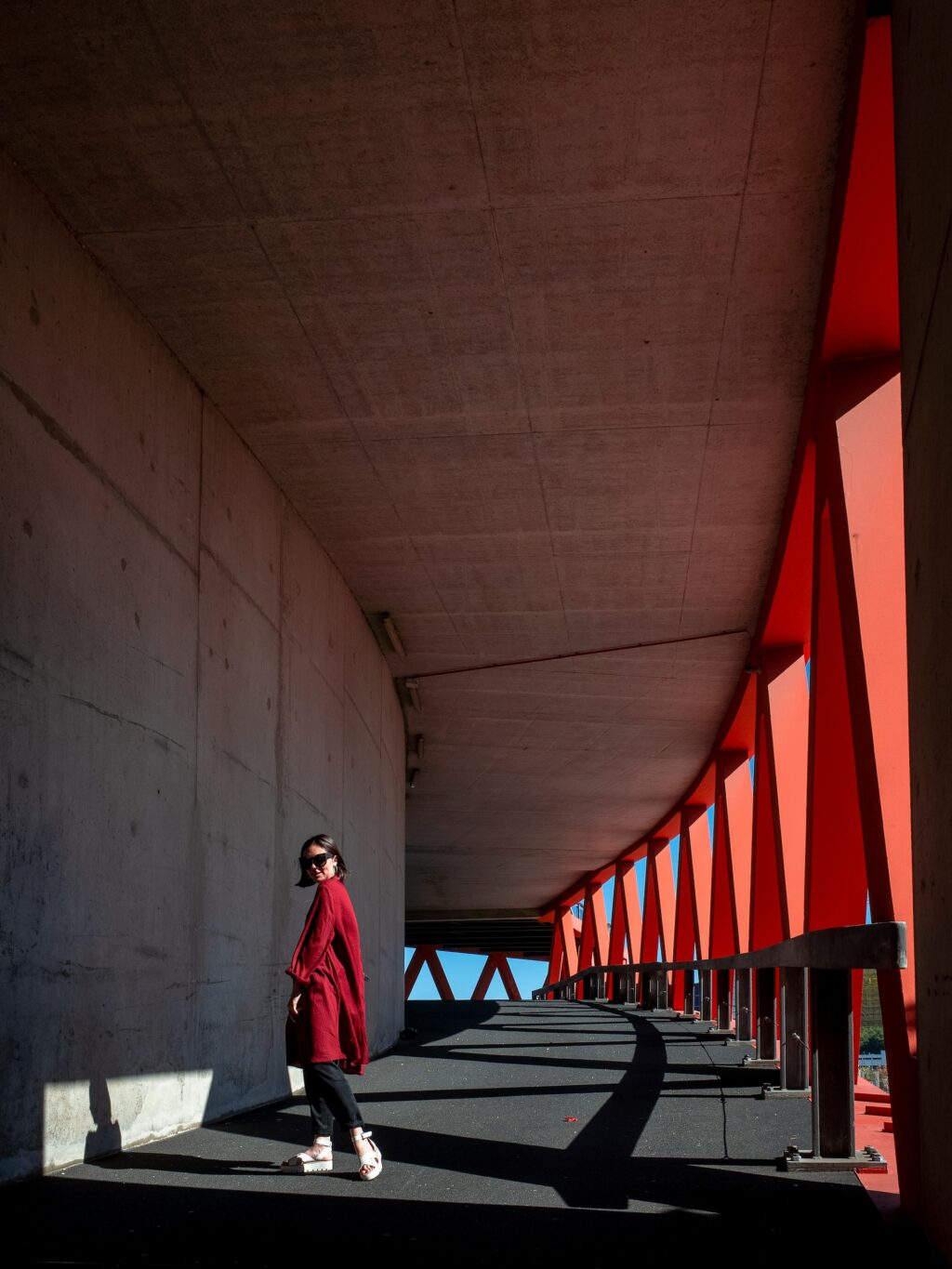 It is good to always be at a shutter speed of 1/250s and faster in order to get crisp shots. But with longer focal lengths above 135, it is good to have slightly faster shutter speeds.
Also longer focal lengths help to keep a distance from the subject, so it is comfortable for both the subject and the photographer during the photo shoot.
Image Stabilisation
Image stabilisation is another great feature to look for when buying lenses for portraits. For hand held shots, especially in low light situations, having a lens with image stabilisation feature will help to capture sharp photos of still subjects.
Affordability And Third Party Lenses
Most lens manufacturers have a decent range of lenses for portraits, but when you go for faster lenses, the price becomes too high. An alternative would be to go for third party lens manufacturers and they manufacture good quality lenses these days and some at about half the price compared to original manufacturers.
Some of the most popular third party lens manufacturers are Sigma, Tamron, Samyang, Rokinon, etc. They manufacture lenses of almost all focal length ranges that original manufacturers do.
Best Lens For
DSLR
One of the best portrait lenses for full frame DSLRs
Best Lens For
Mirrorless
One of the best portrait lenses for a full frame mirrorless
Best Lens For
APS-C Sensors
One of the best portrait lenses for APS-C sensor cameras
Overall, the best lens for portrait photography would be the 85mm full frame equivalent lens with a maximum aperture value of at least f/1.8, so you can capture flattering portraits with great background blur. If you are a beginner in portrait photography, you can start with the 50mm f/1.8 lens which is also a great lens for portraits. These lenses are also fast and sharp.
Buying a lens of your choice really depends on your needs, skills and budget. Check the lens features and choose one based on your needs and budget.
What are your experiences with portrait photography and which lens do you prefer to use the most? Please share with us in the comments section below.