Photographing landscapes and capturing sharp details in the photo depend on many factors, including the settings and techniques used, the camera sensor, and the lens used. You will need a lens based on your shoot's purpose and what you want to achieve, for example, for websites, magazines, large prints, or just social media sharing. Without a good lens, you cannot work efficiently in certain situations, and the resulting images may be soft and sometimes not good for large prints and magazines.
There are certain features to look for in a lens if you wish to get into serious landscape photography. Besides, as you practice photographing the vast landscapes in the great outdoors and want to expand your possibilities, you will need more than one lens in your kit based on what you wish to shoot.
If you're not that much into reading long articles, this great video guide will help you choose the best landscape lens for your needs:
Best Landscape Lenses
A wide angle or ultra wide angle lenses are usually the preferred choice for a landscape photographer, but do not forget that telephoto lenses will help get closer details of parts of the vast landscape that may get lost in a wide-angle shot.
For example,
If you are capturing the panoramic view of the landscape in front of you, like a sweeping landscape, seascape, beach, valley, etc., then you will need a wide-angle lens typically in the range of 10-24mm, so you can use the zoom feature to compose shots of various focal lengths. A zoom feature will help you zoom into scenes you may not be able to hike to or reach through any other means. Zooming and composing work is better than capturing wide and then cropping.
When you want to capture closeup details of distant subjects in a landscape like a mountain peak, a rock, a tree in a landscape, etc., you will need telephoto lenses in the range of 85 to 300mm or sometimes even 400mm. This depends on how far the subject is from the camera and how much of the scene you actually want to photograph.
Before purchasing a landscape lens, here are some features that you need to focus on that will help with stunning results. Think about what you wish to capture personally and pick a lens based on that criteria.
Fast Lens And Features For Maximum Sharpness
You will be dealing with a wide range of lighting situations depending on when you are shooting. Sometimes, you may even shoot nighttime landscapes or during the blue hour, which means the light will be very low. This type of photography is generally done during the daytime when light is in the scene.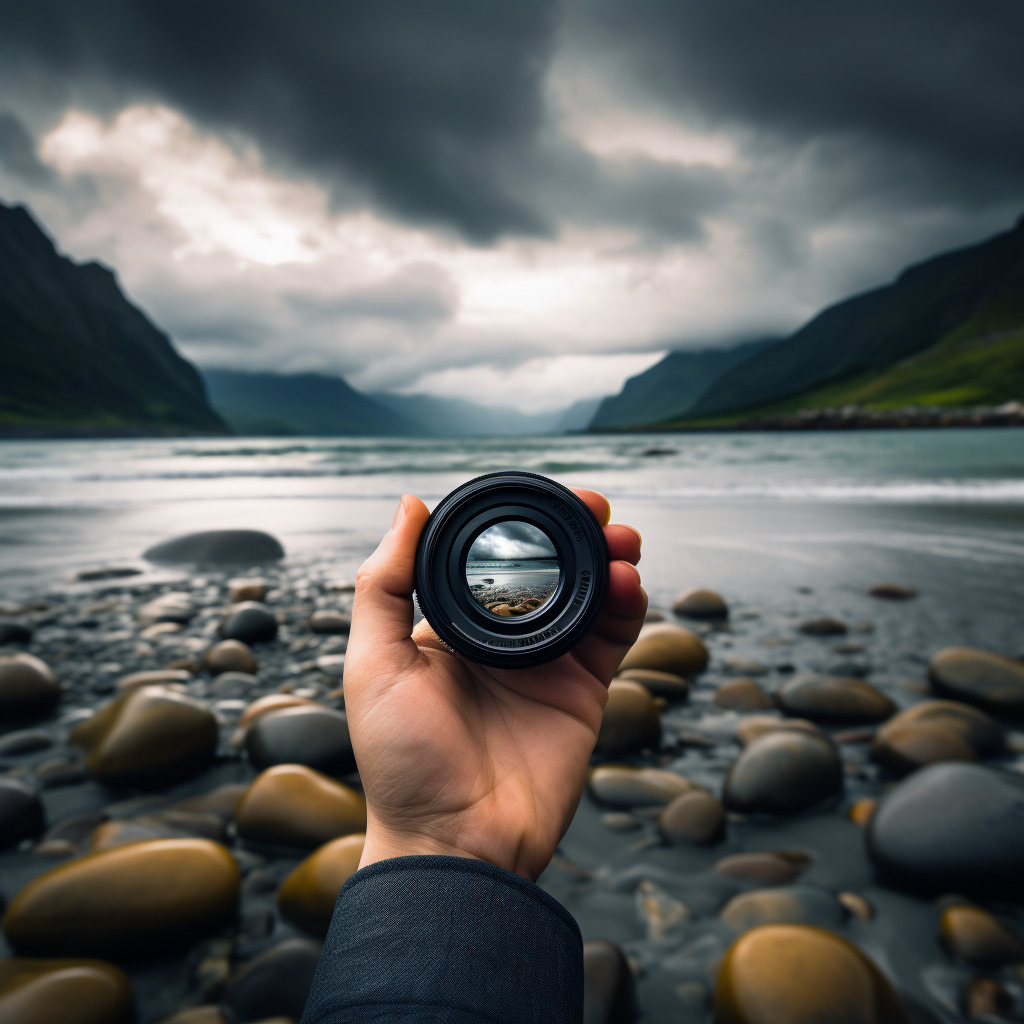 Also, using a tripod for the best landscape shots is always advisable, so you can flexibly compose and not worry much about shutter speed unless it is windy or there are moving elements like water, trees, etc., in the frame.
Most top-end lenses come with wide aperture values like f/2.8, which is not necessary for landscape photography. If you have one of those lenses, then it is good, but not mandatory as you will be closing down your aperture for landscape photography to capture a larger depth of field to have the entire scene in focus.
You can go for an f/4 lens, and it will work great to capture any landscape if you use it on a camera with a good sensor.
Note: If you choose to use wide aperture values like f/2.8 to f/5.6 for landscapes, the images tend to be slightly soft and not very sharp. Always take test shots and check results by zooming in at 100%. If you are unhappy with the sharpness, close down the aperture by a stop or more for better image quality.
Every lens has a sweet spot, which could be between f/7 and f/16 for recent lenses. Use your lens at that aperture for the best results.
Focal Lengths Based On The Type Of Landscape
If you are a beginner, you will mostly shoot only wide-angle shots to have a good view of the scene in front of you in your captured image. It is good to opt for a wide-angle lens for this purpose, and we recommend a zoom lens instead of a prime lens because of the flexibility it allows in terms of compositions by zooming in and out.
A focal length range between 10 to 24mm (best focal length for landscape) is a good choice depending on the manufacturer and the camera sensor size. If you use a full-frame camera, start from 12 to 14mm, and for APS-C sensor cameras, start from 10 to 12mm for very wide-angle shots.
The most common wide-angle zoom lenses are 14-24mm, and most lens manufacturers have a lens around these focal lengths. For APS-C and micro four-thirds cameras, you can go slightly wider to 10 or 12mm, and for micro four-thirds, you can start between 7 to 10mm so that the effective focal length will be right for very wide-angle shots. If you are a beginner and have the 24-70mm f/2.8 in your kit, it can be a great lens to start with on a full-frame camera.
If you are looking for prime lenses, go for focal lengths like 14mm f/2.8, 16mm f/2.8 or 18mm f/2.8, etc. The only limitation is that you must work with just one focal length and crop the image for some narrow shots, which may not always work great. A zoom lens is more convenient and flexible, in our opinion.
If you have some experience and would love to take your landscape photography a bit further into capturing close-up shots of the elements in the scene, for example, a distant peak or other important elements in the landscape, or wish to isolate elements in a landscape, then you can use a telephoto lens between focal lengths 85 and 200 or 300mm depending on what you wish to capture. These will let you get more details on the object you photograph and offer unique perspectives because of longer focal lengths.
| Focal Length | Pros | Cons |
| --- | --- | --- |
| Prime Lens | Need to work with one focal length | Faster, but not necessary for landscapes |
| Zoom Lens | Flexibility to compose shots of various focal lengths | Can be heavy |
| Telephoto zoom Lens | Helps to capture unique shots with great details of the landscape elements | Can be quite heavy, good optical quality glasses are expensive |
Pros and cons of various focal lengths
Focal Length And Exposure Time
Focal length greatly affects how the resulting image turns out. If you want to capture the vastness of the scene, use a wide-angle lens, but if you want to isolate an element in the scene and do not want the distracting surrounding landscape, you can use a telephoto lens.
For landscape photography, if you are going to handhold the camera, it is good to have the shutter speed greater than 1/100s for very wide shots, and for other moderate shots, it is good to have it greater than 1/(2 x lens focal length). This is so that you can avoid any camera shake, but it is always good to have the camera mounted on a tripod for landscape photography.
Not only will a tripod help you avoid any blur, but will also allow you to use low iso values lengthen the exposure time, and give you the flexibility you need to compose and focus on other tasks involved in the process. Besides, some long-exposure images definitely need the help of a tripod.
Unlike night sky photography, you do not need to worry about focal length vs. exposure time issues when using a tripod. You can decide on the exposure time irrespective of focal length as long as there are no moving elements that you need to avoid in the frame. When using longer lenses, you may need to increase the iso if handholding the camera and depending on the light in the scene to get the shot without the camera shake.
Filter Usage
Lens filters are lifesaving accessories for landscape photography, and especially when you wish to capture long exposures or tone down the bright skies, you need neutral density filters (ND filters) and Graduated neutral density filters (ND Grad filters).
Note: If you have an ultra-wide angle lens, it may not be possible to use a filter in the front, and these lenses also introduce unwanted distortions in the frame.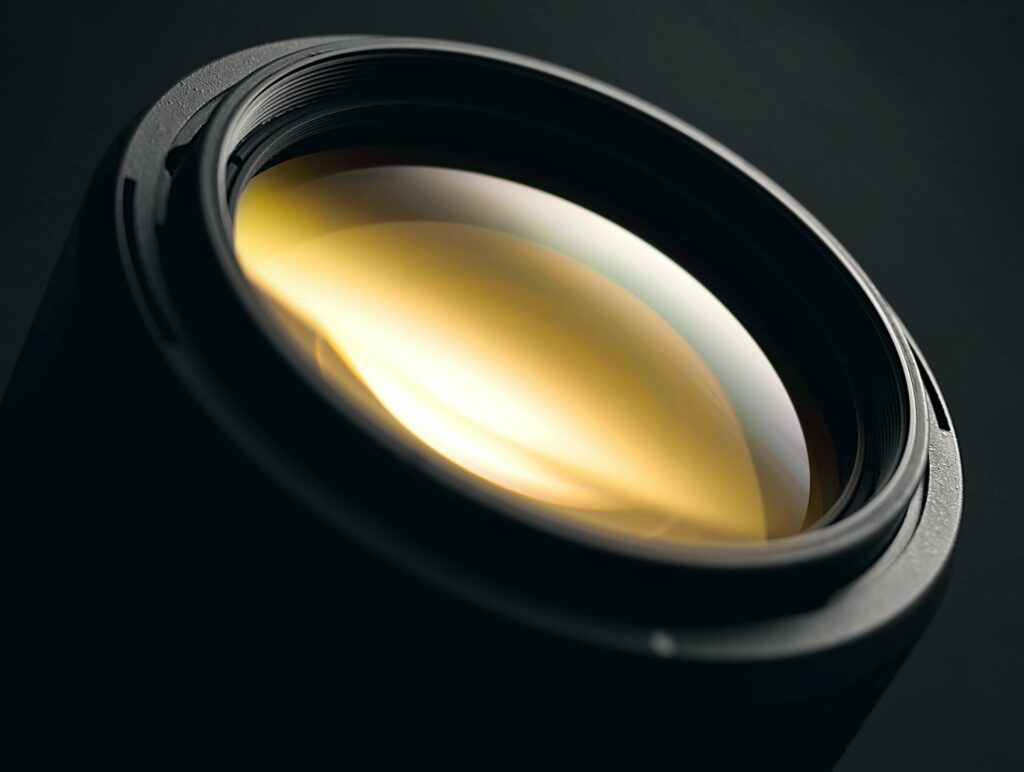 Keeping this factor in mind, invest in a good lens that can be used along with filters and one that will not distort the image heavily. If you have a grand scene in front of you and do not have a wide enough lens, you can always shoot a panorama.
Weight
Most landscape photographers hike a considerable distance before being at a perspective or viewpoint to get the shot they envisioned. It is important in these situations to pay attention to the weight of the lens as you will be carrying other gear like a tripod along as well.
Note: Most fast lenses are a bit on the bulkier and heavier side, so look for lenses with maximum aperture values of f/4 so they are smaller, lighter, and easier to carry. These lenses will also cost comparatively less.
Weather Sealing
Landscape photography is a wide genre and is mostly performed in less-than-ideal conditions. Locations like beaches, waterfalls, sand dunes, and weather conditions like fog and mist, sometimes even rain, are some of the conditions under which landscape photos are captured.
It is advisable, if possible, to have a lens that can withstand these weather conditions. Weather-sealed landscape lenses can be slightly more expensive than non-weather-sealed ones but are a good investment.
Affordability And Third Party Lenses
Most lens manufacturers have a decent range of lenses that can be used for landscape photography, but the price becomes quite high when you go for wide-angle lenses. An alternative would be to go for third-party lens manufacturers, they make very good quality lenses these days.
Some of the most popular third-party lens manufacturers are Sigma, Tamron, Samyang, Rokinon, etc. They manufacture lenses of almost all focal length ranges that the original manufacturers do.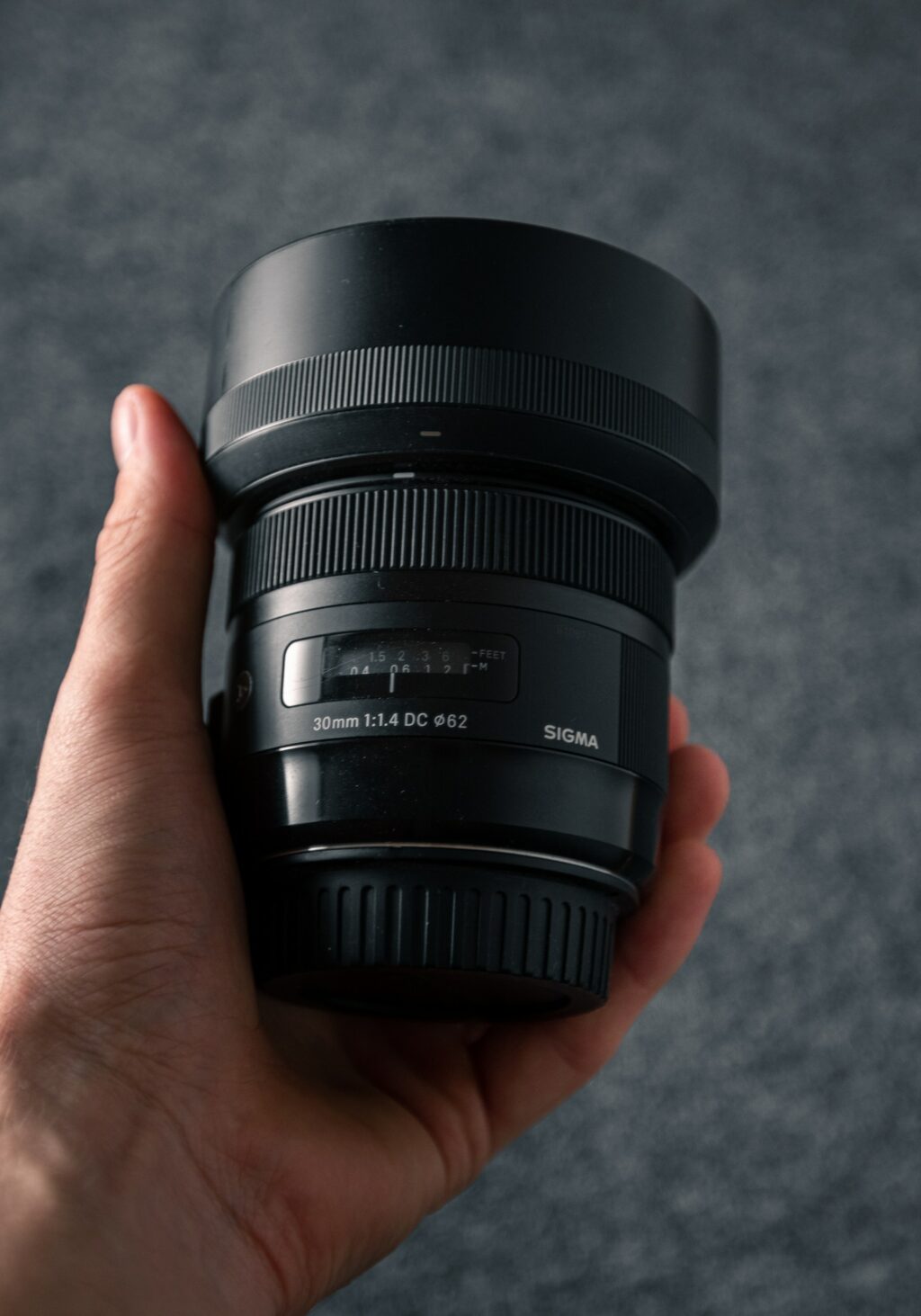 If you have a wide lens for night sky photography, then by all means, you can use it for landscape photography by closing down the aperture. In this case, you do not have to purchase specific lenses for landscape photography.
Here Are Some Lenses That We Think Are The Best For Landscape Photography: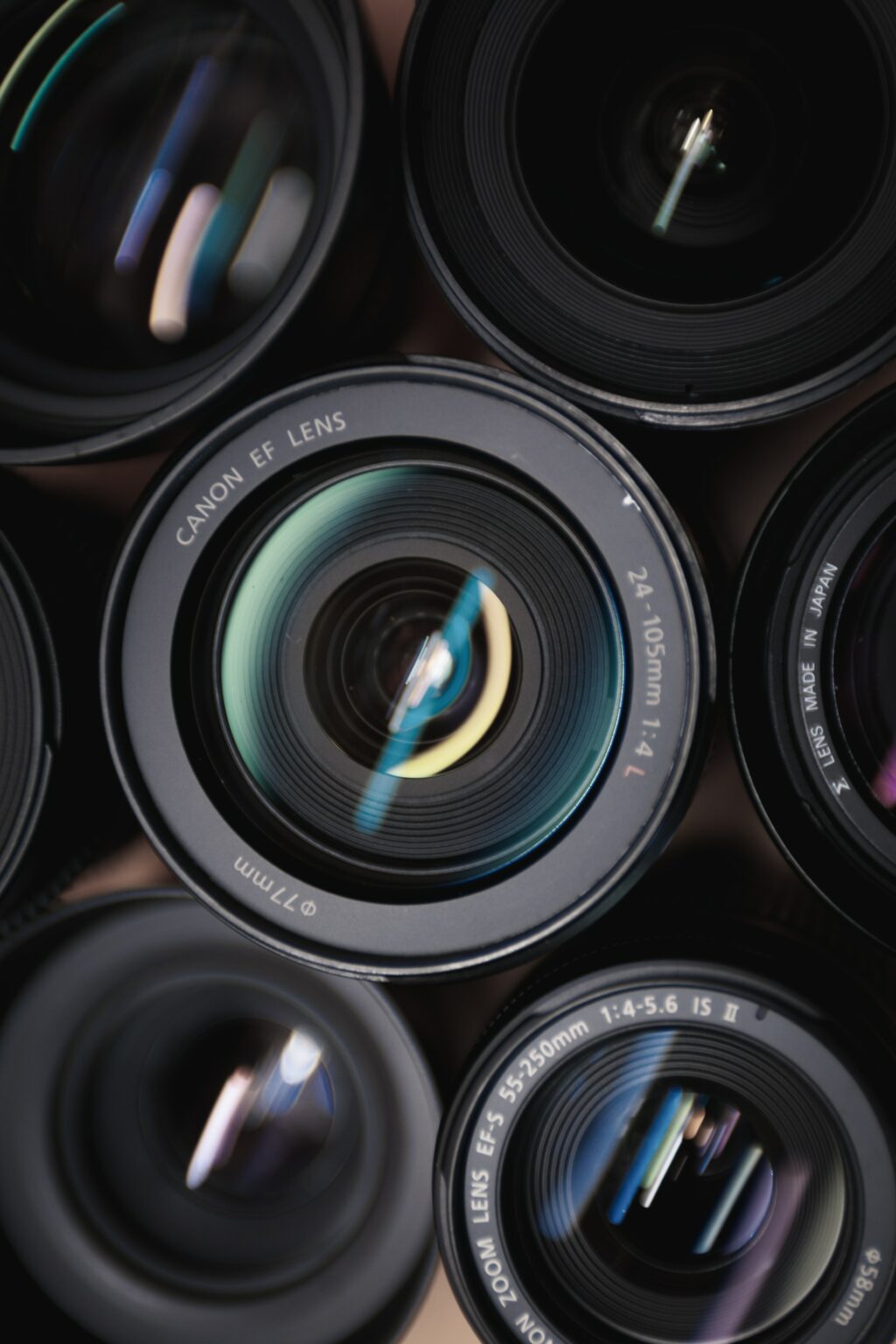 Wide Angle
Most of the time, landscapes are captured by lenses of focal lengths 14-24mm for full frame, 10 to 24mm for APS-C sensors, and 7-14mm for micro four-third cameras will be the best options. A 24-70mm lens is always a good choice for a start if you have one already. You can check out the following lenses based on your own camera.
If you understand what this lens is, this is a fantastic piece of glass in your bag. If you are going Z system and you need a feather light and ultra small landscape lens with excellent IQ, this is a must have.
This lens is amazing. Tiny, light, screw filters, prime lens edge to edge sharpness, beautiful colors, awesome contrast, minimal distortion. Rather good weather sealing to boot.

5 star – Amazing at what it's meant to do
And some third-party lenses:
Moderate / Telephoto Lenses
For moderate shots of closeup landscape shots, focal lengths between 85 and 200mm are the best. Here are some lenses that you can check out!
Spent a lot of time reviewing lenses for my new a7iv purchase and glad I decided to go with the 24-105, this lens is a little big, but when traveling it is the one and done lens you need to move from portraits to landscape with ease. Very pleased with this lens and the build quality is outstanding

5 star – Perfect travel lens
The best landscape lens for traditional landscape photography would be the wide-angle lens with an equivalent focal length of 14-24mm and a maximum aperture value of f/4, so you can capture stunning and sharp images with great details. Buying a lens of your choice really depends on your needs, skills, and budget. Check the lens features and choose one based on your requirements.
If you are a beginner with a kit lens, check at what aperture value the lens performs the best. Once you have gained some experience and wish to take your photography to the next level, you can explore lenses based on the above recommendations.
What are your experiences with landscape photography? Do you use and recommend a particular lens? If so, why? Please share with us in the comments section below.
Further Resources: