Landscapes are vast and wide angle lenses are used by a variety of landscape photographers to ensure that this "vastness" is captured.The way the overall light plays among the sky and the earth is beautiful.
I remember the first time I tried to make a serious landscape photograph with my tripod and DSLR. I had a highly versatile zoom lens with me with a very practical focal range that spanned from 18mm to 135mm.
It was my first lens, and I used it for pretty much everything. I was trying to capture a boat sailing towards a waterfall and all of the sudden, I started pulling my zoom back and back until I was left with the bare 18mm focal length.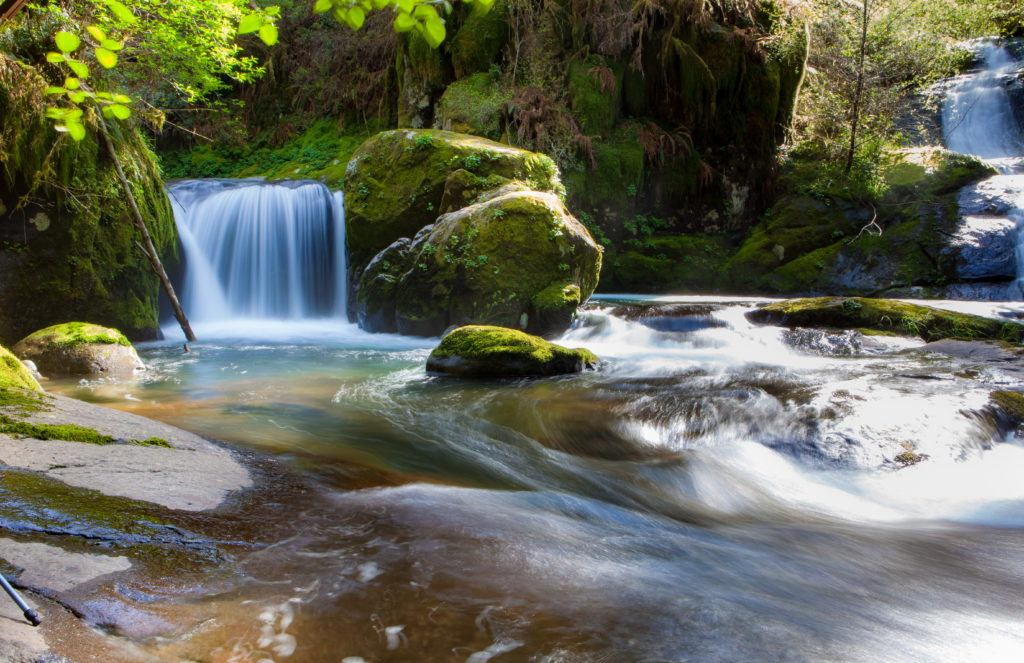 My vision of that landscape changed due to the wide perspective. Indeed, wide angle lenses require an adjustment of perspective and honed image composition.
So What Is a Wide Angle Lens?
Wide angle lenses are focal lengths that are below 50mm (which is often called a "normal lens" due to its relationship with human vision. Extreme wide angle lenses have focal lengths of even 10mm (shorter lengths are usually called fisheye lenses).
So Which Wide Angle Lens?
Which lens is always subject to personal taste, what you are trying to achieve with your images and many other factors that can be all quite personal. In the end, I suggest that you try anything between 10mm to 24mm in order to get a richer wide angle experience.
Getting The Best Out Of Your Wide Angle Lens
So you have your wide angle lens and you are going out to capture that sweeping landscape…So that you get the best out of your images and new lens, when out in the field run through this mental checklist:
Have I found the best position?
Will the shot look better from higher or lower?
Is there a subject in the scene?
Does my foreground compliment my background
Is the horizon straight?
Will the sky be blown out or do I need filters?
So How About Some Learnings…
Here are some guides to help you with wide angle lenses and landscapes
This guide from Photzy is a great introduction to the wide angle lens. It gives you an overview of the characteristics of wide-angle lenses, helps you understand the benefits and pitfalls and takes you through how using a wide-angle lens is different from other lense.
In this article by Sheen Watkins, she gives us 4 elements we should think about when using our wide angle lens. As Shee notes "The good news about wide angle photography? It allows you to capture a large area. The potential downside of wide-angle photography? It captures everything in a large area."
In this Bite Size Tip, Dahlia Ambrose shares with us some really useful tips for preparing everything you'll need for capturing those beautiful landscapes. It is really a great place to start.
Here, Dahlia provides 3 checklists as a quick reference. One for before getting out of the door, another checklist for while you are outdoors and some final quick tips for when you get back home.
This fantastic tutorial by Rob Wood covers 7 great composition tips with will take your landscape photography technique to the next level. Covering tips from the rule of thirds to symmetry, this is a great place to start to understanding composition particularly as it applies to landscape photography.
Again Rob Wood gives us some fantastic, very quick, but meaningful tips to getting the most out of our landscapes. Follow these tips to see a dramatic improvement in your landscape photography.
We hope these quick tips to wide angle lenses and landscape photography will help you get started on your landscape journey. And please don't forget to share your views in the comments below or share your amazing photos with us in the forums or in the Tank as well for some valuable feedback.
[thrive_text_block color="note" headline=""] If you wish to take your landscape photography to the next level, make sure you check out The Complete Landscape Photography Guide by Kent DuFault. This is a comprehensive guide with training, illustrations, and assignments to transform your landscape photography. Click here to get your copy now [/thrive_text_block]