Eerie Pictures Of The Great Lake Erie? You've Gotta See more Of This
Dave Sandford is a professional photographer who shoots professional sports and has been passionate about anything that relates to water since his childhood.
Dave simply says, "Oceans and lakes beckon me."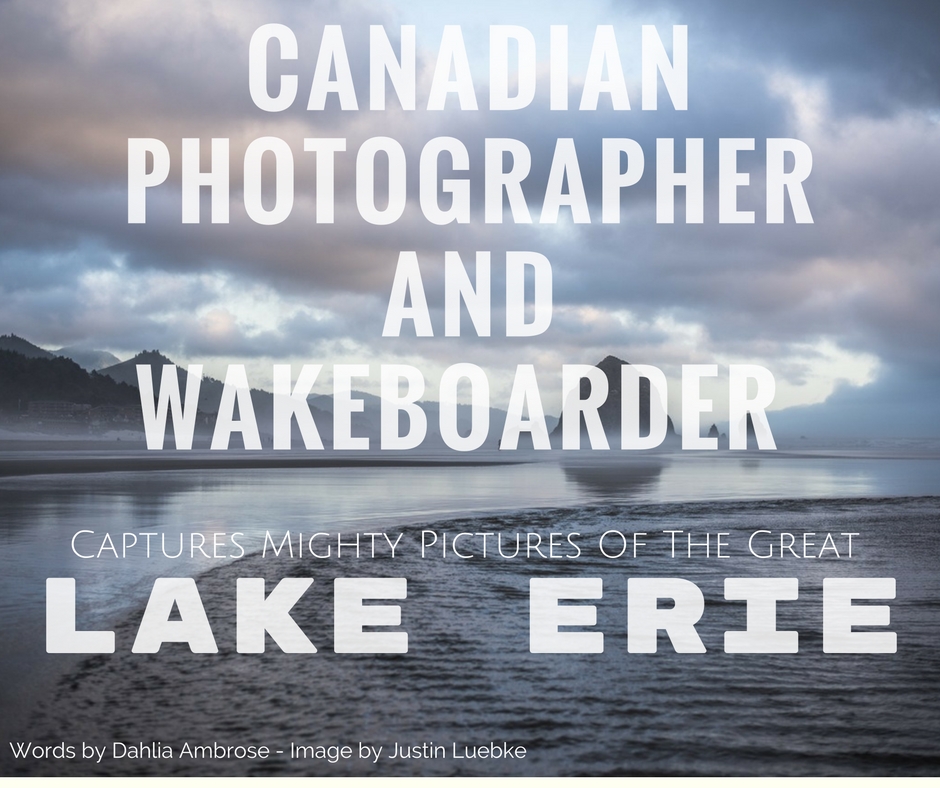 About Dave Sandford
Dave has had a fascination for Great White Sharks since he was about 5 years old and he would look through all the editions of National Geographic Magazines for pictures of sharks.
He started to develop an interest in photography at the age of 12 and dreamed about capturing pictures of the Great White sharks in the ocean.
And His Photography…
Dave has shot many sports events as a professional and that includes the Olympics, NBA, MLB, NFL, CFL, professional Wakeboarding events and the National Hockey League (NHL) for which Dave has worked the longest (20 years). Although he was proud of his works (and major accomplishments), it did not give him that burning feeling of total satisfaction.
His childhood dream was still alive inside him…
He had planned a trip to Australia in the Spring of 2015, with ideas to try to all the underwater shooting gear that he'd been saving up for. He'd also booked cage diving to spot sharks and photograph them.
Unfortunately, Dave had to put down this idea as there was a surprising absence of sharks near the time he planned to dive. Bad luck or what?
His Passion Continues To Grow
Dave's love for water and the oceans did not stop him from being adventurous with his photography – as you can imagine, it propelled it beyond some people's comprehension!
He met an Internationally, well renowned Australian Ocean photographer by the name of Warren Keelan who selflessly taught Dave how to shoot in the water and the waves.
Dave then had to return back to Canada to his normal life.
Back In Canada
Dave had the itch to go back into the waters and shoot something adventurous but sadly there were no oceans in Ontario.
It was during this time in November 2015 that Dave took to Lake Erie, a time when the November storms (the Gales of November as Dave calls them) can cause huge weather changes in a matter of minutes and create some huge violent waves.
Dave captured striking images of these wind-sculpted waves and created the project 'Liquid Mountains' which was very successful.
To capture these images, Dave gets into his wetsuit and spends hours (sometimes up to six) in the cold waters, two to three times a week! Dave's pictures have since then caught a lot of attention all over the world – you can see why.
Lake Erie And The Great Lakes
For those of you who wish to know a little more about Lake Erie, it is one of the Great Lakes with an average depth of 62 ft and is the shallowest lake with the shallowest region being only 25 to 30 feet deep (the deepest part around 210 ft).
Due to this shallow nature, even the slightest breeze can bring about huge lively waves. Strong winds have caused shift to the sediment at the bottom of the lake causing many shipwrecks in this lake, more than any other Great Lake.
During the fall, when there are fierce winds and gusts of up to 70 km/h, this lake can behave more like an ocean with waves reaching 25 feet high!
During this season, Dave drives to Lake Erie, (only 45 minutes drive from where he lives), and shoots on the North shore of Lake Erie. The temperatures can range from 28 down to 6 degrees Fahrenheit and wind speeds of 27 to 31 mph gusting from 43 to 62+ mph – these are the days that Erie comes alive and shows its enormous power.
The above project in the fresh waters of Lake Erie, gave Dave more inspiration to fulfill his childhood dream. This instead fuelled his urge to get into the saltwaters even more!
He returned to Australia in April 2016 and this time, there were a lot of sharks and Dave was way beyond excited (it was like a whole 12 months of anticipation!) He captured his first picture of the majestic Great White Shark and so many more, experiencing the most amazing time of his life.
If you wish to follow Dave's work or would like to see more of his projects, you can do so by following the links below:
Eerie Erie – Image by Dave Sandford
Purple Rain – Image by Dave Sandford
The Punisher – Image by Dave Sandford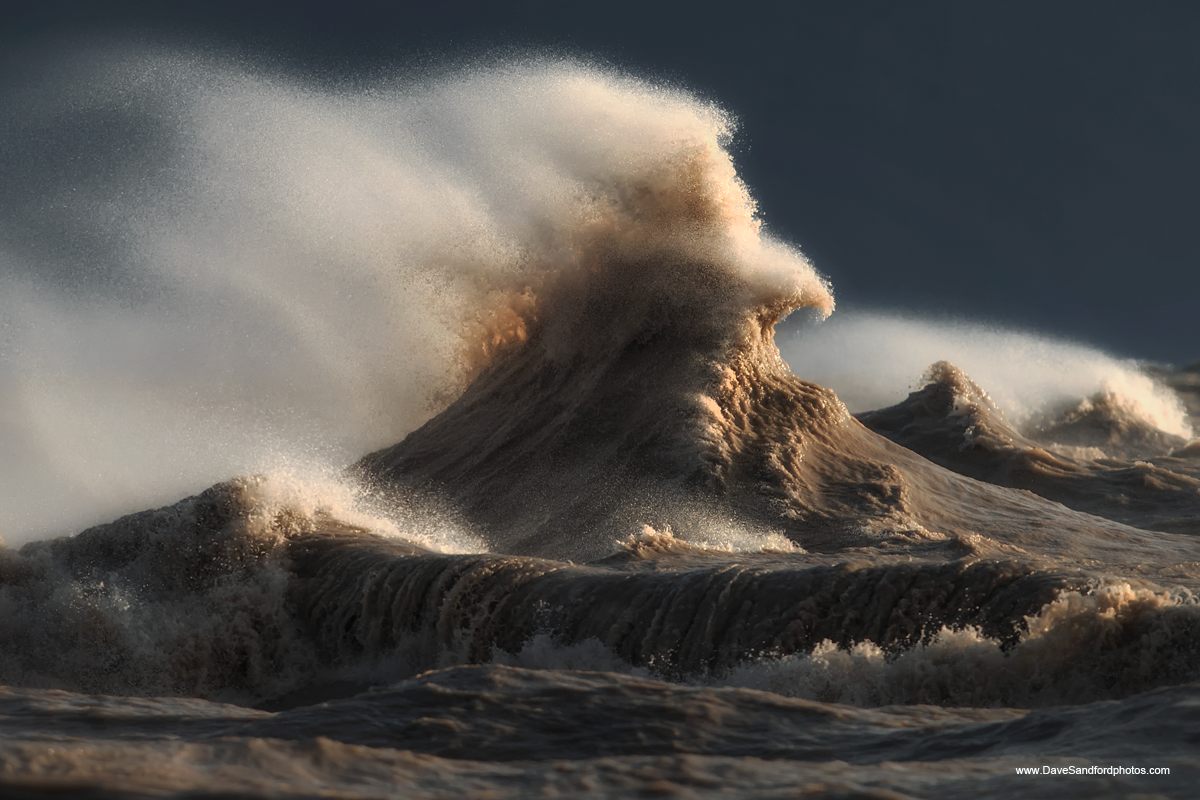 Bane of the Great Lakes – Image by Dave Sandford
Brainwave – Image by Dave Sandford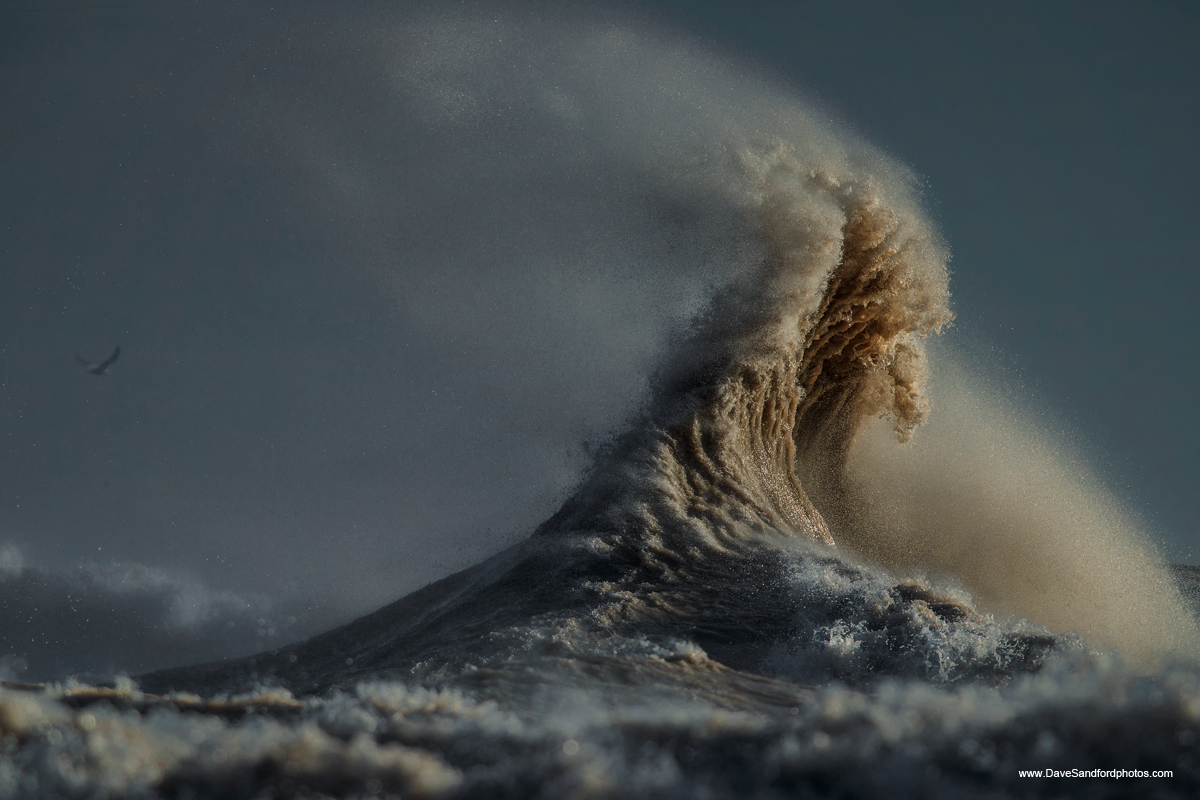 Burn the Witch – Image by Dave Sandford
Chewy – Image by Dave Sandford
Cliffhanger – Image by Dave Sandford
Curse of the Pharaohs  – Image by Dave Sandford
Day of the Dead – Image by Dave Sandford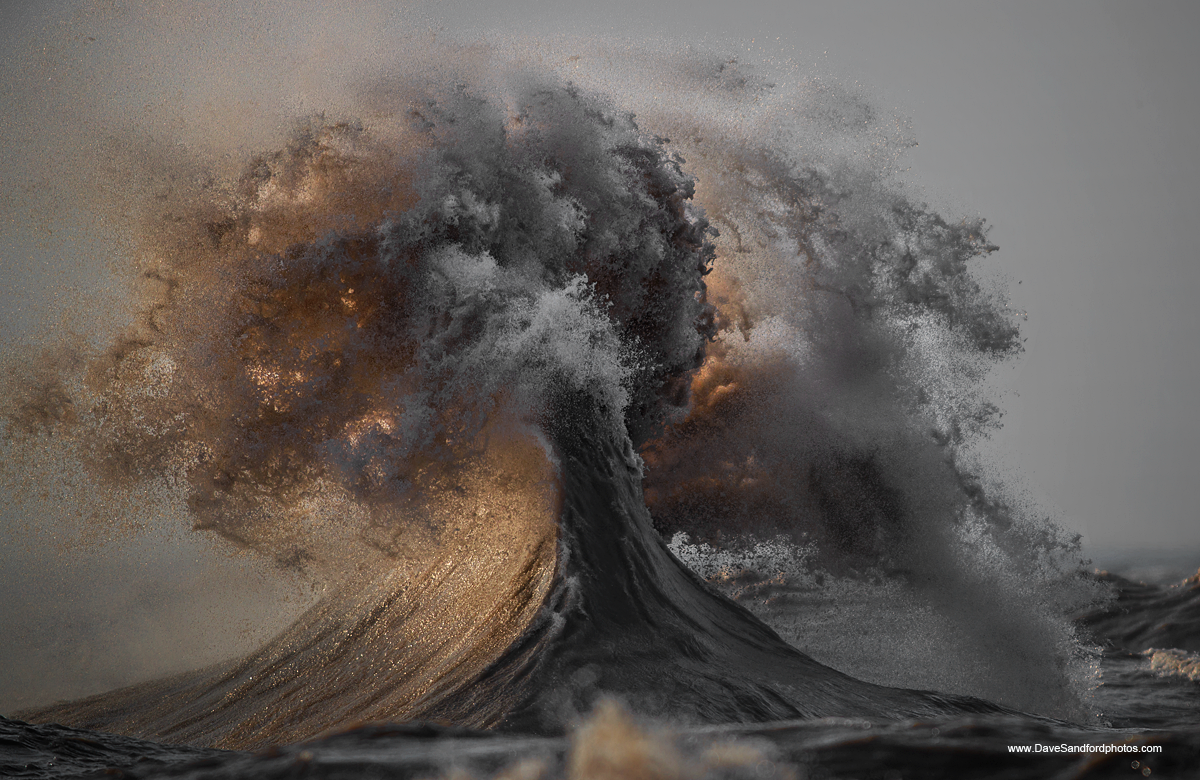 Erie Eruption – Image by Dave Sandford
G W Jackson – Image by Dave Sandford
Icy Grip – Image by Dave Sandford
Kanagawa – Image by Dave Sandford
Lady of the Lake – Image by Dave Sandford
Lake of the Cat – Image by Dave Sandford
Lake Erie Monster – Image by Dave Sandford
Neptune – Image by Dave Sandford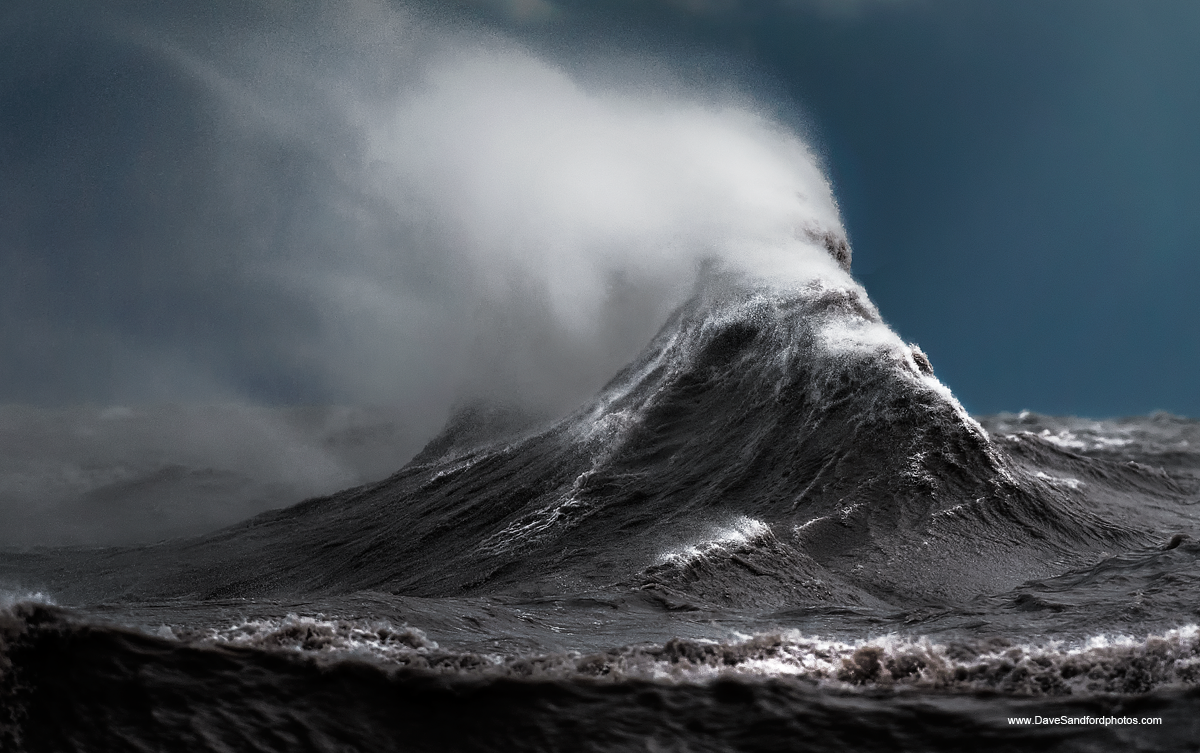 Snow Swept – Image by Dave Sandford
The First Wave – Image by Dave Sandford
The Kraken – Image by Dave Sandford
The Witch of November – Image by Dave Sandford
The Witching Hour – Image by Dave Sandford
The Four Horse Man – Image by Dave Sandford
The Sand Man – Image by Dave Sandford
Image by Dave Sandford
Summary
So, what did you think? These photographs are just a joy to flick through, but more importantly, they depict just what a single human can capture when literally in the face of nature at its mightiest and most volatile.
You'd certainly be forgiven for assuming these were out in the big wide ocean during some stormy weather if you hadn't read through this!
Let us know what you think in the comments section and be sure to check out the links below too, to follow more of Dave's work.
---
Further Resources
You can read more about Dave's experience on his photographic journey on the link below
My First experience diving with the Ocean's Greatest Creatures – Great White Sharks 
If you wish to follow Dave's work or would like to see more of his projects, you can do so by following the links below: