Say cheese! We've brought you smiles in the form of great deals and freebies. This week, we have for you some fantastic photography deals that include links to discounted online courses, photography gear, and software presets. Oh, and there are cool freebies to grab too. We hope you like them.
Photography Education
Understanding Composition eBook
Kent DuFault's book will help you improve your photography in just a few short hours, by teaching you the core concepts of composition. You'll discover how to simplify your image for a dynamic composition, and how to use light as an element of composition. You will also learn about avoiding distracting elements, how to determine the flow of a scene, and how to create balance. Also included are case-studies and assignments so you can learn by doing. Price – $40 $19 (52% discount)
Portraits With an On-Camera Speedlight
This course by photographer Neil van Niekerk will teach you how to successfully use speedlight flash in challenging natural light environments. You will learn about different lighting effects and how to best utilize automatic and manual flash. Many other innovative tips are spread across the 2+ hours of video tutorials. Price – $59.99
Photography Gear
Canon EF 70-200mm f/4L USM Telephoto Zoom Lens
If you've been considering to buy this lens, now might be a good time. The telephoto zoom lens, which is great for wildlife as well as sports photography, is currently being offered at $80 mail-in rebate. Price – $709 $629 ($80 mail-in rebate)
Domke Small Shoulder and Belt Bag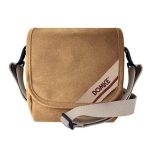 This shoulder bag is ideal for a DSLR camera with a short lens. If you are looking for a bag that keeps your gear safe during your street photography walks or a general walk-around bag, you should consider this Domke bag. Sand color would be our suggestion. Price – $84.99 $51.61
Presets and Actions
200+ Photoshop Actions from 14 Different Sets
This is a huge collection of Photoshop actions that is being offered at an astonishing price. With so many actions from different sets to choose from, you will surely find something that suits your needs. The different sets include wedding actions, vintage, winter, color pop and many others. Price – $243 $17
Landscape Legends Lightroom Presets
If you are looking for endless options on choosing how your landscape photographs look after a one-click post-production, this collection of Lightroom presets might just be for you. With 152 high quality presets, you are sure to be spoiled for choice. Price – $39 $14
Freebies
The Creative Newborn Photography Studio
In a crowded newborn photography market, it's not easy to stand out. This course by award-winning photographer Julia Kelleher will teach you just that. In this live class, you will learn how to capture portraits that more vibrant, personal and evocative. The course runs from May 8-10, 9AM – 4PM (Los Angeles time).
Short Guide to Landscape Photography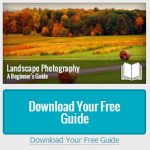 A beginner's guide aimed at helping you create beautiful images of the world around you. The guide will cover: elements of composition, leading lines, shadows and highlights, diminishing contrast, scale of known objects, use of a focal point, color temperature changes and much more.
Urban Exploration Photography eBook, by Neil Ta
Photographer Neil Ta has been involved in urban exploration photography for quite some time now and through this eBook, he shares everything he has learned over the years. If you are fascinated by urban exploration and looking to learn the ropes, this can be a valuable resource.