Light Stalking has grown into a thriving community with close to a million people following us or seeing us online in one form or other, every month. In all of the hullabaloo, it's easy to miss the core of what's happening in photography on Light Stalking. So that's why we decided to sum it up for you. Here's what you missed recently on Light Stalking.
Photo of the Week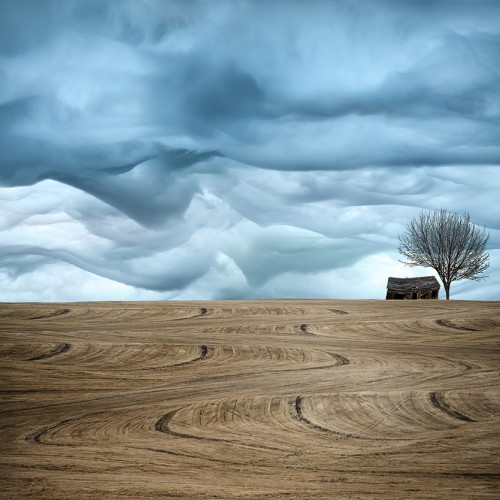 Congratulations to Lisa for this surrealistic photo of the week! You can comment on her photo here.
The Most Popular Stories from the Last 7 Days
•88 Incredible Photography Links – It's been another incredible week in photography (aren't they all!) and Toad Hollow Photography has searched the internet for the best tutorials, photography blogs, photo collections and more. This week, a wide variety of photographic styles and interest are represented and you will surely be kept busy for a good chunk of time going over everything. Tutorials this week include advanced distortion correction in Photoshop and an auto photography tip. Photo collections this week include beautiful black and white photography, rare early color photos of Paris, examples of talented photo manipulation and the city of New York. Also, check out some special features, hand-selected photos from around the web and some interesting photo blogs.
•9 Easy Tips for Sharper, Punchier Street Scenes – Aspiring street photographers are often riddled with anxiety over the prospect of approaching complete strangers to take their picture. Those who have managed to step over the threshold and take the plunge into actually doing street photography will usually report it to be a rewarding experience. Like anything that we are afraid of, the more we do it the less afraid we usually are. Kicking fear to the curb is only the first step however. The 9 tips elaborated on in this helpful article will sharpen your more technical skills as well as give tips on the creative decision making process. Ultimately, with a little courage and practice you can become adept at capturing those previously fleeting decisive moments when out in public.
•5 Fundamental Elements of Great Photographs – The 5 elements common to great photographs relate to good use of light, color, a captivating moment, good composition and subject. It can be very difficult to bring all 5 of these elements together in a single frame and most photographers have to take a lot of shots to get a few great ones, if we get any at all. Luckily, with some practice and a deeper understanding of the elements involved in a great photograph, it does get easier to capture great shots. The insight provided in this article for each of the 5 elements is a great starting place. It's also helpful to get into the habit of examining photos that you think are great and determining how these fundamental elements were used.
•Travel Photography – A Different Point of View – A photographer that doesn't like to travel is surely a rarity. A sense of adventure combined with new photographic opportunities can make taking a trip very appealing. This is probably especially true for the photographer that lives in a more mundane part of the world, where it can be easy to run out of interesting subject matter pretty quickly. However, most interesting subjects have been photographed before you and likely from the same perspective. The challenge then becomes finding a unique way to document what you see on your travels. There are some great tips in this article to help facilitate finding this unique perspective.
What You Missed in the Light Stalking Community
Submit your photo to this week's photography challenge – Musically Inspired! Share something with us that is musically inspired in some way. This could be a concept photo such as an interpretation of a song or photos of bands, concerts or instruments. Get creative!
We have had some great responses to our last few photography challenges on the forum. Last week's photography challenge was Freedom!– What does freedom mean to you? This is such an open-ended subject. Share your concept of freedom with us.
Also, check out the Crowded or Filled Frame! challenge from the week before. The diametric opposite of simple. Share with use your full, crowded and busy shots.
Other Weekly Photography Challenges:
View this week's Mobile Monday Challenge. Photos submitted must be taken on, and any editing done on a mobile device.
We'd love to chat with you! Add your opinions here:
•Did You See This Photog Go to TOWN on Some Folks Who Stole an Image?
•How often do you include yourself in your own shots?
•Abstract photography
•Cardinals Meeting…No Popes Here
•Abstract Realism in Photography
What Are Our Members Up To?
We have some amazing members here at Light Stalking that run the gamut from career professional photographers through to beginner enthusiast. Here's what a few of them are up to in photography.
Great Shots Uploaded to the Light Stalking Community
Photo by Mike Dean. Leroy can also be found on his blog, and Flickr.
Photo by lgal. lgal can also be found on Flickr.
Photo by Mikell Herrick. She can also be found on Facebook, Twitter, Flickr and Picasa.
If you're not already part of the Light Stalking community then come and join the fun. We promise not to bite!