It looks like a GPS software issue is causing GoPro's popular Karma drone all kinds of problems as users worldwide report they are unable to fly and it could be all because of the drone's lack of a software update since September 2018.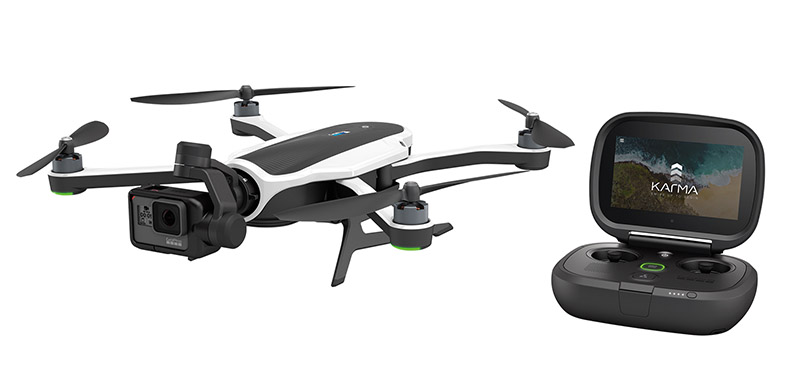 PetaPixel reports that the issue is all about the GPS and the GLONASS satellite system's "clock rollover."
The Verge explains:
"The rollover issue itself is caused by the fact that GPS systems count weeks using a ten-bit parameter. This means they start counting at week zero and reset when they hit week 1,024. The first count (or "GPS epoch") started on January 6th, 1980, and the first reset took place on August 21st, 1999. That means the next one is due April 6th this year.
When the rollover happens older devices may reset their date, potentially corrupting navigation data and throwing off location estimates. GPS relies on precise timing data to operate, and each nanosecond the clock is out translates into a foot of location error."
This issue isn't just something that impacts Karma drones, to be clear. But that is what is currently trending on photography and drone forums, and, wow, people are not happy.
Of course, for those of you that have followed the GoPro drone business saga, the Karma didn't enter this world acclaimed by glowing reviews.
Quite the opposite, in fact, and GoPro ended up leaving the drone business entirely shortly after the Karma's launch in September 2016.
The company did promise to keep up the software and provide servicing for those customers that did end up purchasing the drone and, to their credit, it looks like GoPro is going to issue a firmware update sometime soon per a recent press release
Do you own a Karma drone? Have you experienced any GPS issues with this or any other product? Let us know your story and thoughts in the comments below.
Also, don't forget to check out some of our other photography news articles on Light Stalking by clicking here.