Canon is saying "goodbye" to one of its oldest product lines.
Bringing 80 years of tradition to a close, Canon announced the cancellation of their EOS-1V film camera in a move not terribly surprising but still tragic nonetheless.
The EOS-1V, a 35mm single-lens reflex camera, was the company's last film model and part of an ever-shrinking peer group of optical products that once dominated the market.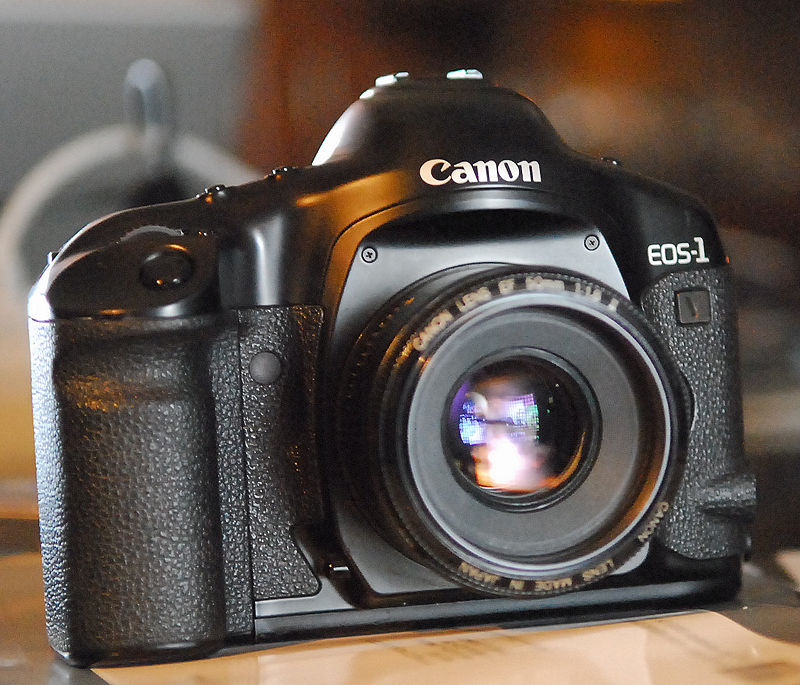 Providing much of the design aesthetic and form factor for Canon's line of EOS-1D and EOS-1Ds line of SLR cameras, the EOS-1V was the fastest moving mirror film camera upon its debut. This is quite apparent when you compare the EOS-1V to its sister models. The resemblance is quite immediate and, now, somewhat iconic.
As for Canon's history in the film camera business in general, that began back in 1937 with a Leica clone dubbed the "Kwanon." Japan's first 35mm focal-plane-shutter camera, the Kwanon used Nikkor lenses from the Nippon Kogaku K.K., known today as Nikon.
Beginning in 1984 the company began to shift its focus to the nascent world of digital cameras. With the premiere of their RC-701, the company moved more decidedly in this direction. Of course, no one could predict then just how big the digital photography segment would become, but Canon's intuition was right on the money in hindsight.
The last film camera model, the EOS-1V, launched in 2000. Sankei reports that manufacture of the EOS-1V was discontinued in 2010 and the company has merely pushed through remaining inventory since then.
But what about those current owners of the Canon EOS-1V?
To its credit, Canon is promising its EOS-1V photographers maintenance support through 2025, provided they have the parts on hand.
Those still in the market for a film camera have two models to choose from over at rival Nikon, so all hope is not lost for fans of film cameras.