Some might argue the point that photography is an art form. Training your eye to see the world and translating your perspective visually takes time and patience. Yet, there's also technique involved in creating arresting images. There are ways to quickly improve your photography and impact your creative vision. Let's take a look at a few of them.
1. Read The Manual. Resist the impulse to cavalierly toss your manual in the trash as it holds a plethora of knowledge. For savvy shooters, manuals are the holy grail of photography books. They teach us the functions, capabilities and basics of our most important piece of equipment. The camera manual should be the bible for your gear. I recommend placing it in your camera bag. It will be worth the extra weight.
2. Never Leave Home Without It. It's a good idea to always have your camera handy. Creativity, opportunity, lighting, chance encounters, and especially visual splendor won't wait for you, so be prepared. After all, "photographers deal in things which are continually vanishing and when they have vanished there is no contrivance on earth which can make them come back again," and one of history's greatest photographers, Henri-Cartier Bresson, should know. You may have only one chance to capture emotions of profound nature so make certain that you don't have to live in regret. Make the most of every opportunity presented to you. Your next great moment may be lurking just around the corner.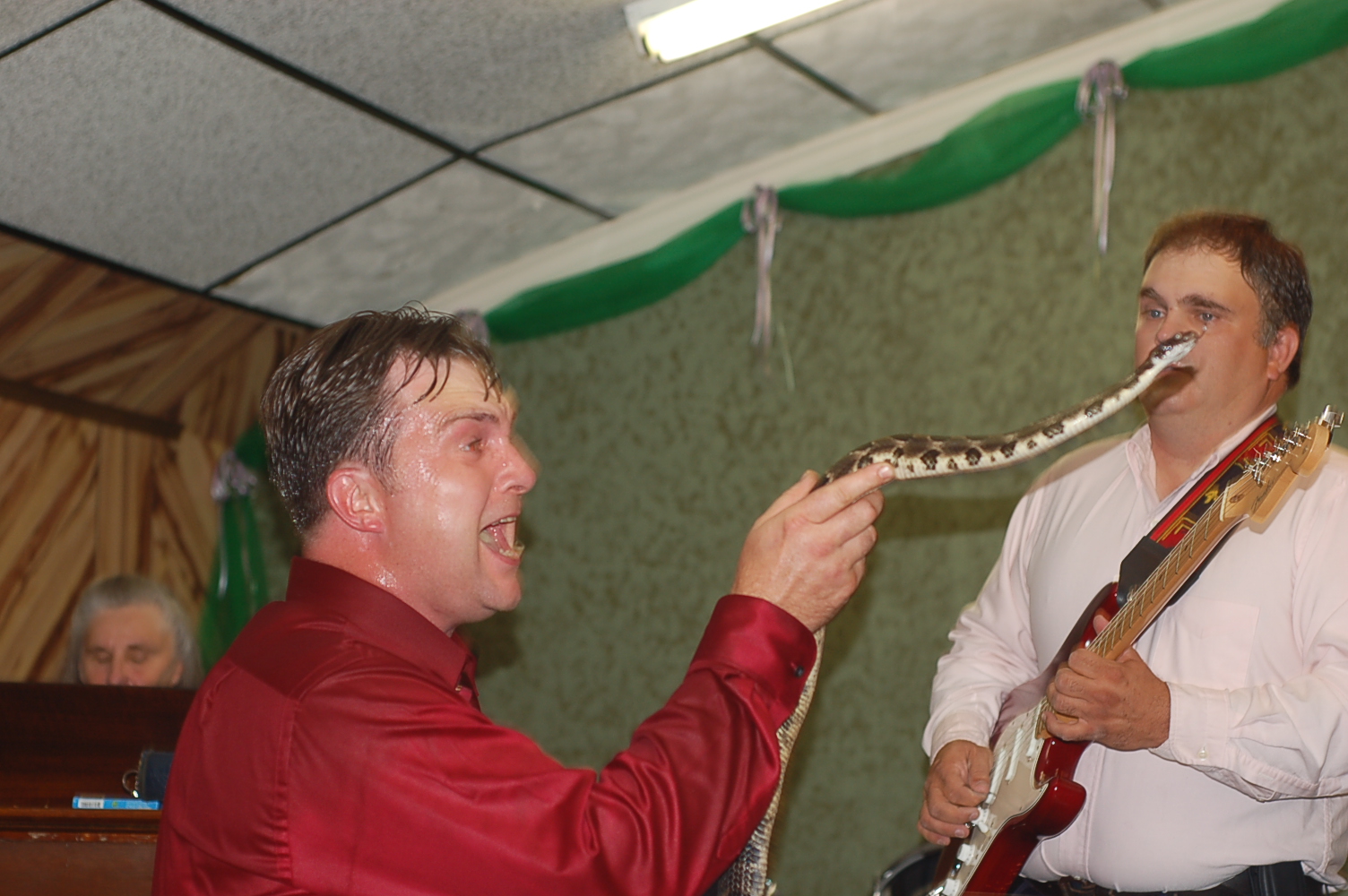 On the day of Jolo, West Virginia's homecoming, these churchgoing, Pentecostal worshipers dance feverishly and speak in tongues while dangling poisonous rattlesnakes from their finger tips. Such intensity may have been missed if my camera wasn't at the ready- Chase Guttman
3. Lighting Lessons in a Flash. Beginners seem to misunderstand the magic of a flash. Keep in mind that most flashes illuminate only about ten feet in front of you. Furthermore, there are two main ways to optimally use flash — flash fill and bounce flash. In flash fill, you use the light source to attempt to fill the shadows created by natural lighting sources such as the midday sun. Bounce flash on the other hand is when the flash's light is bounced off a wall or surface so it lights an indoor room evenly. To take better pictures, try to diffuse your flash by either aiming the light away from the subject or by using gels to minimize the light's strength. Harsh or strong light isn't kind on a subject's face. Additionally, if the light isn't diffused you may experience flash blow out, where your subject is a pitch white color and there's a lack of highlights in your image. For maximum creativity and flexibility purchase an external flash.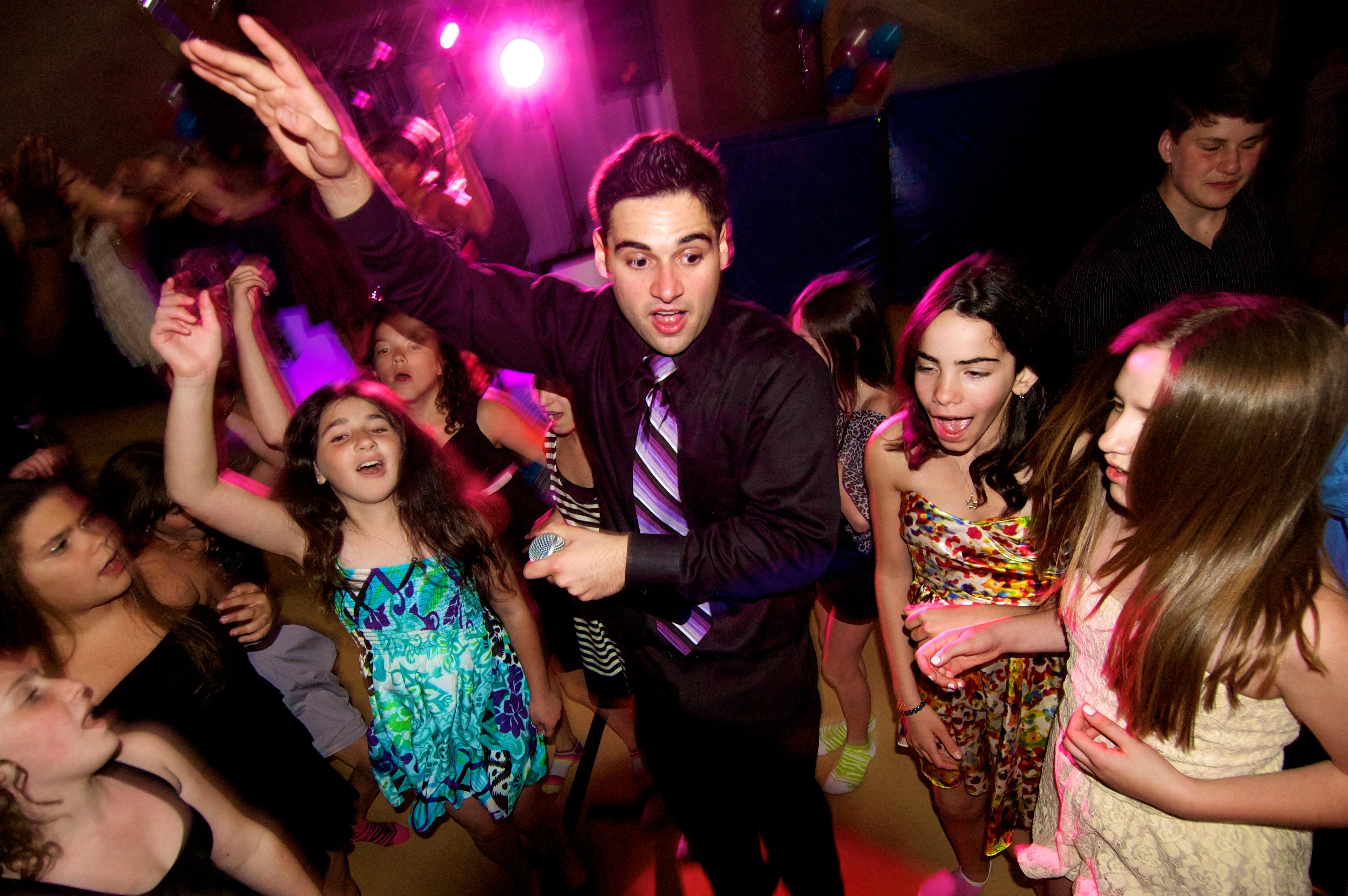 The combined use of blur and diffused flash light makes for an exciting image that's full of emotions.- Chase Guttman
4. Bring Backdrops to Your Forethought. Backgrounds are often the best way to either accentuate your subject or to tell a multi-faceted story. A simple background serves to spotlight your subject and the details within your frame. On the other hand, more complicated backdrops can help tell an intriguing story about your portrait subjects. Try to find visual contrasts between the background and foreground. Often backdrops can make or break an image's impact so make the most of your available visual real estate.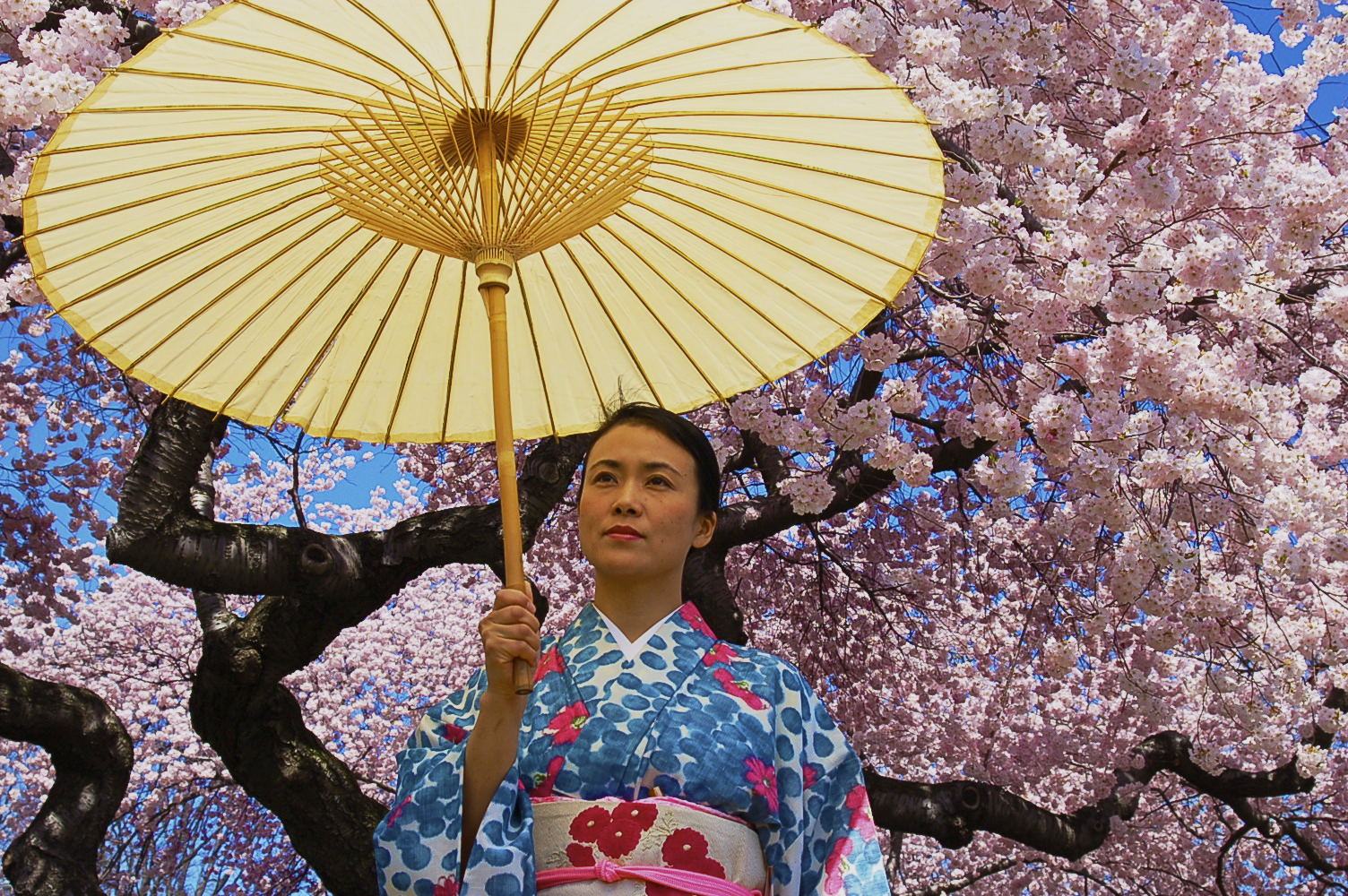 In this photograph, the cherry blossoms reveals something about the portrait subject's Japanese culture.- Chase Guttman
5. Details Tell The Story. Presenting a big message by only using small details can make your images impactful. Be aware that framing your image to leave out various elements, can add a sense of mystery to your canvas. Remember, details can be an important component of an enticing image.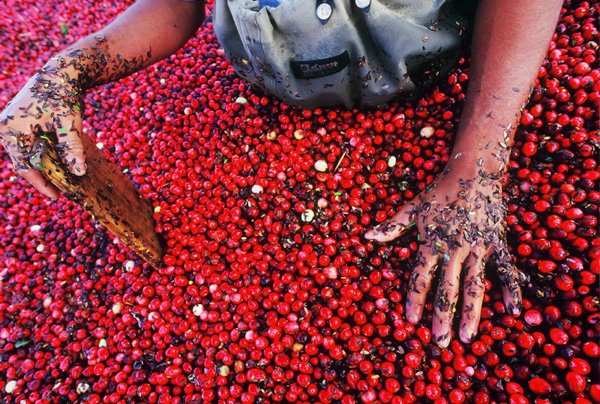 The red stained fingernails of this cranberry harvester, although a small detail, tells a story that extends beyond what is seen in the frame.- Peter Guttman
6. Follow the Sun. Early morning conditions offer unique advantages for photographers. Wildlife are more likely to be active and visible, the tranquil atmosphere makes water reflections more pristine, the tourists are still in bed, and there's a higher chance of dawn's magical mist and dew. Also, the golden "hour" and blue "hour" lighting gives you ample opportunities to compose stupendous landscape shots.
As the sun rises and market vendors begin starting their day, this fisherman ends his day with a large haul of fish. The Costa Rican proudly displays his accomplishment in front of the colorful, rising sun.- Chase Guttman
7. Move to Nature's Beat. Movement and action add a layer of vibrancy to your images. As you infuse your photographs with energy, you take your art to the next level.
8. Get Ready for a Close-up. Capturing stunning portraits is about creating a feeling of intimacy and connection with your subject. Wide angle lenses are often ideal, because they force you to get closer and assist you in accurately representing an individuals personality. Every face tells a story— wrinkles map out a life of hardship and textured eyes enable you to peak into a person's emotional state. As a photographer, you can expose the realities of life so don't be afraid to get closer or jump into the middle of the action.
9. Angle Singularity. Think, shoot, and aim outside the box. Sometimes, creating a captivating composition is all about seeing the world from a different angle. Experiment— stake out a peculiar position and your images will stand out from the crowd.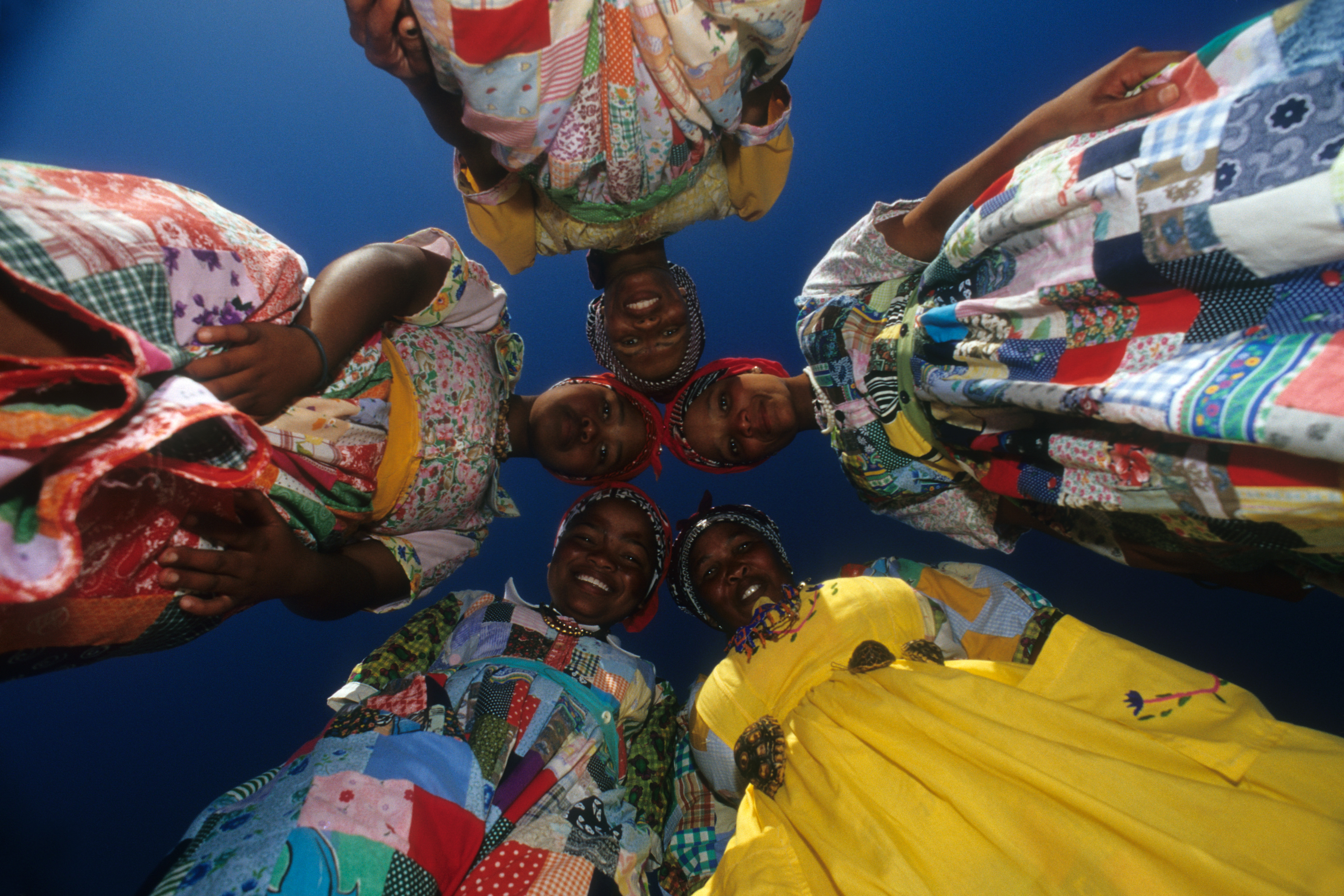 The expressive faces of the Namib Herero people are seen from a fresh perspective. As the photographer shot this scene while lying on the ground, he was composing a totally unique image. Note that no matter which way you turn this image, it's always right side up.- Peter Guttman
11. To Be an Inspiration You Need to Be Inspired. Look at inspirational images everyday to create a visual toolbox and get the gears of creativity moving. I look for inspiration on websites such as 500px and National Geographic that feature breathtaking images every day. You can view some of my favorite photography from these excellent websites here: https://500px.com/chaseguttman/favorites
12. Light Your Way. Study the sun to create a visual encyclopedia of light — note how different conditions affect the intensity of colors and the visual appeal of your subject. Chase and let the beauty of rare lighting conditions entrance you. When you happen on spectacular conditions, scan the landscape for a foreground worthy of the light and keep shooting.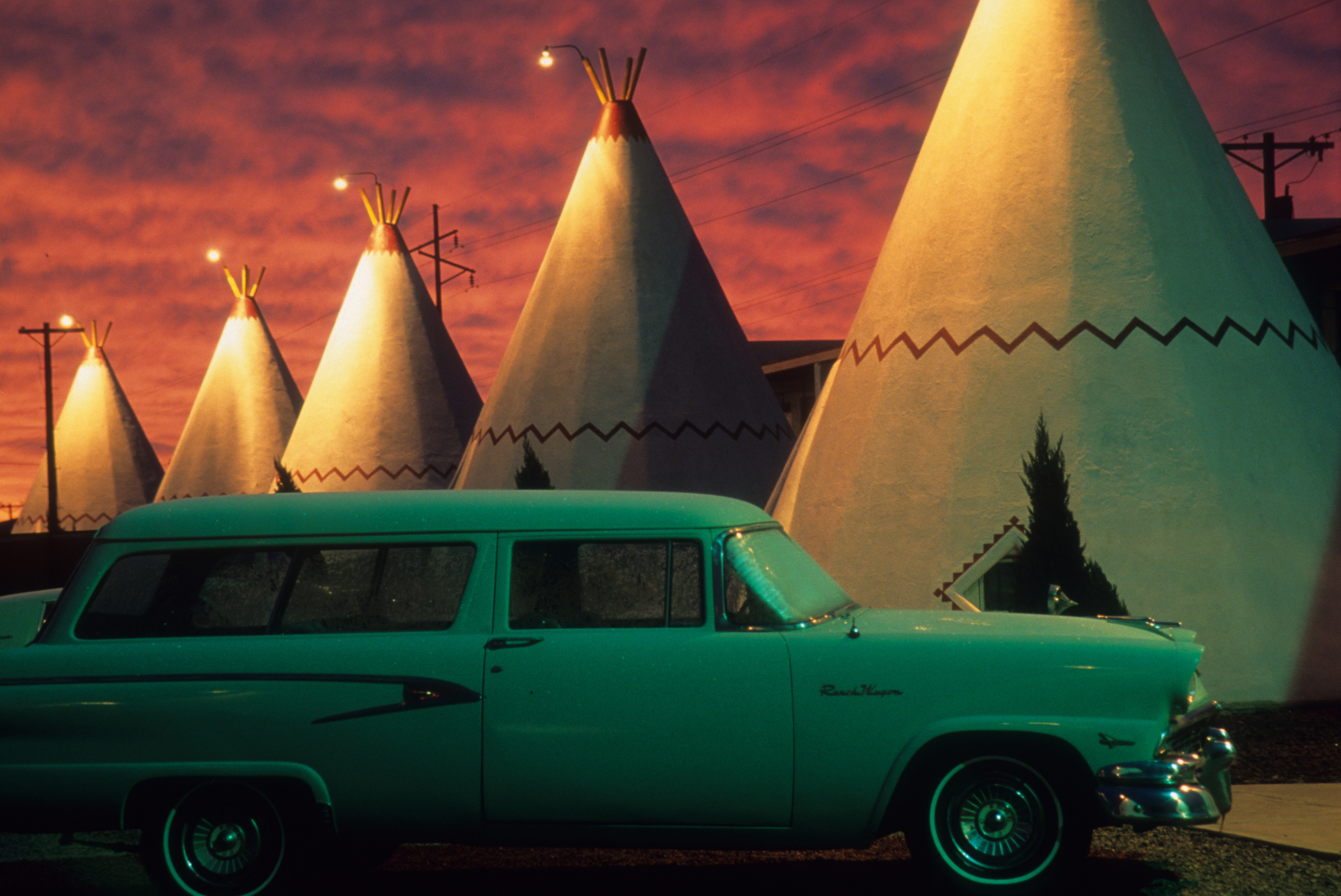 No photographer could ignore the blood shot skies that towered over this 1960's era scene.- Peter Guttman
13. Step in Time. Snapping the shutter at the perfect time is the secret to powerful images. Nailing the timing of actions and reactions is an art that comes down to one's ability to observe and anticipate.
14. Innovate and Reimagine. While it's always good to know the rules of photography, find ways to effectively defy convention. Don't just think outside the box, try breaking the box and not letting yourself be limited. Photography is about an ongoing vision. So take those dreams and put them into action.
Are you ready to give it a try?
Chase Guttman is an award-winning travel photographer and runs a photography tips blog. He has led photography tours overseas, completed assignment work for Fodors Travel Publications and his work has been exhibited and published internationally. Follow him on Twitter (where he frequently shares a photo tip of the day and where he's currently offering a free 51-paged PDF on the Basics of Photography: https://bit.ly/basicsofphotog), Facebook and check-out his website.