We've got some great news for Canon fans today.
Among other things, Canon will bring two new lenses to the market in the form of the RF 70-200mm f/2.8L IS and RF 85mm f/1.2L USM DS which are slated for the EOS-R line and joining its current RF lens offering. The first is being targeted at wildlife, sporting and other events, while the second lens is being touted for its "Defocus Smoothing" for better bokeh in photos.
Of the first lens, Canon said in a release that, "A large portion of the lens element arrangement closer to the camera body…This arrangement is designed to provide photographers with a more balanced feel and experience even at telephoto end of the zoom range. …The floating focus lens element shortens focusing distance and help reduce breathing, providing users with fast, consistent and reliable performance."
The RF 70-200mm f/2.8L IS USM is the first to have two USM which is promising wonders for autofocusing in both photo and video capture according to PetaPixel. Additionally, there will be 17 elements in 13 groups, a 5-stop image stabilization (IS) system with three mode selection as well as a twelve pin communication. In addition to weather proofing via a fluorine coating there is also the Subwavelength Structure Coating (SWC) for reducing ghost effects and flare in captures.
As mentioned above, the RF 85mm f/1.2L USM DS's "Defocus Smoothing" offers improved bokeh through a coating that are is present on one front and rear element in the lens that Canon explains, "The coating allows off-axis flux to pass through the periphery of the lens that gradually decreases the transmittance of light, which results in images with beautifully blurred backgrounds."
Additionally, the lens will have 12 pin communication, a minimum focusing distance of 0.85m, weather coating, and an Air Sphere Coating for combating the aforementioned ghosting and flare.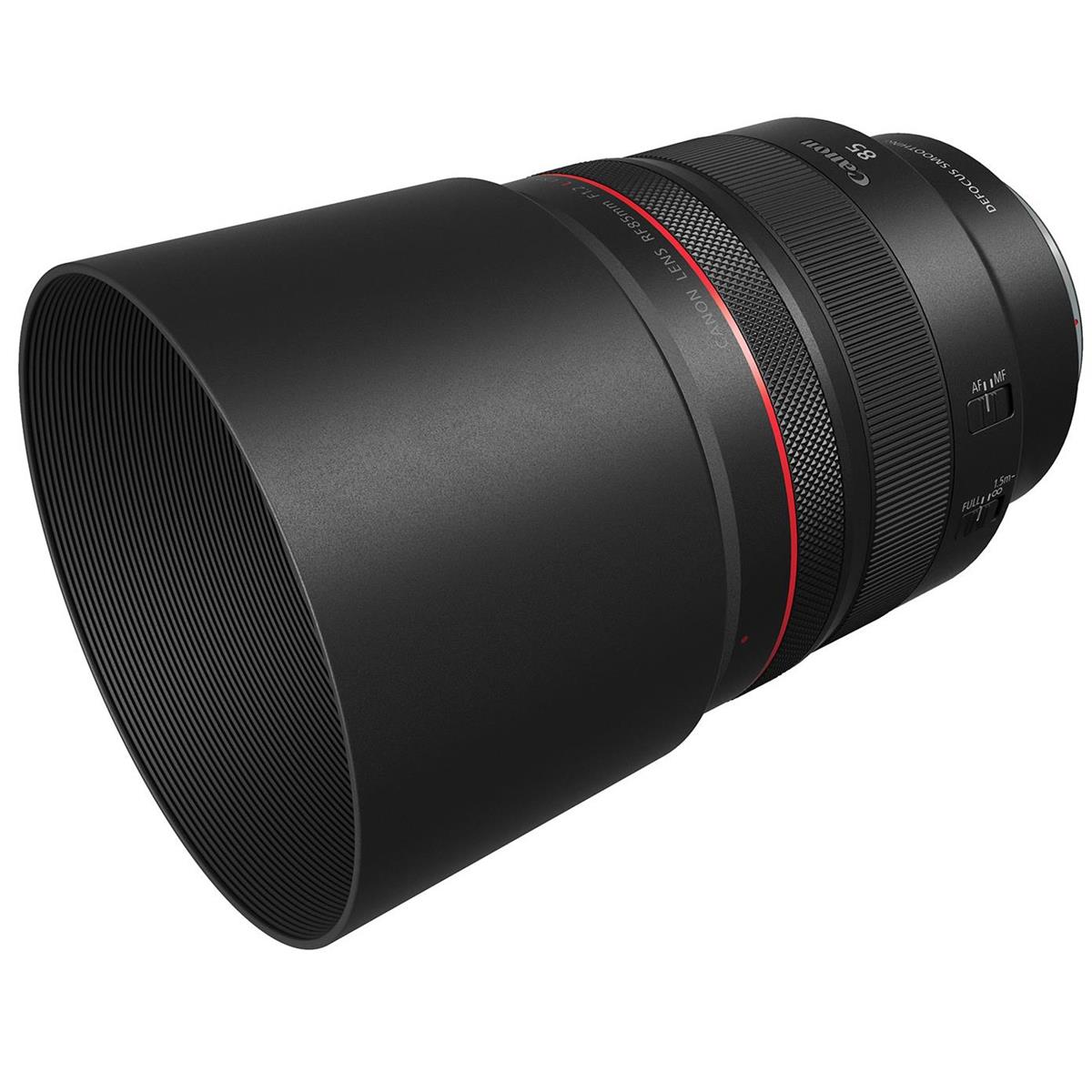 As far as price, the Canon RF 70-200mm f/2.8L IS USM arrives in November and RF 85mm f/1.2L USM DS follows after in December 2019 and the first will cost $USD 2,700 while the second lens will set you back $USD 3,000.
You can read the official release from Canon (as well as check out some photos) by clicking here for the first lens and clicking here for the second lens.
Sound like something you'd be interested in buying? Let us know your thoughts in the comments below.
Also, be sure to check out our other photography news articles by clicking here.