Photogram AI showed off a new camera that the company claims is better than a smartphone when it comes to quality and superior to a DSLR when it comes to connectivity. The Alice Camera is what they are calling an "AI-accelerated computational camera," PetaPixel reports.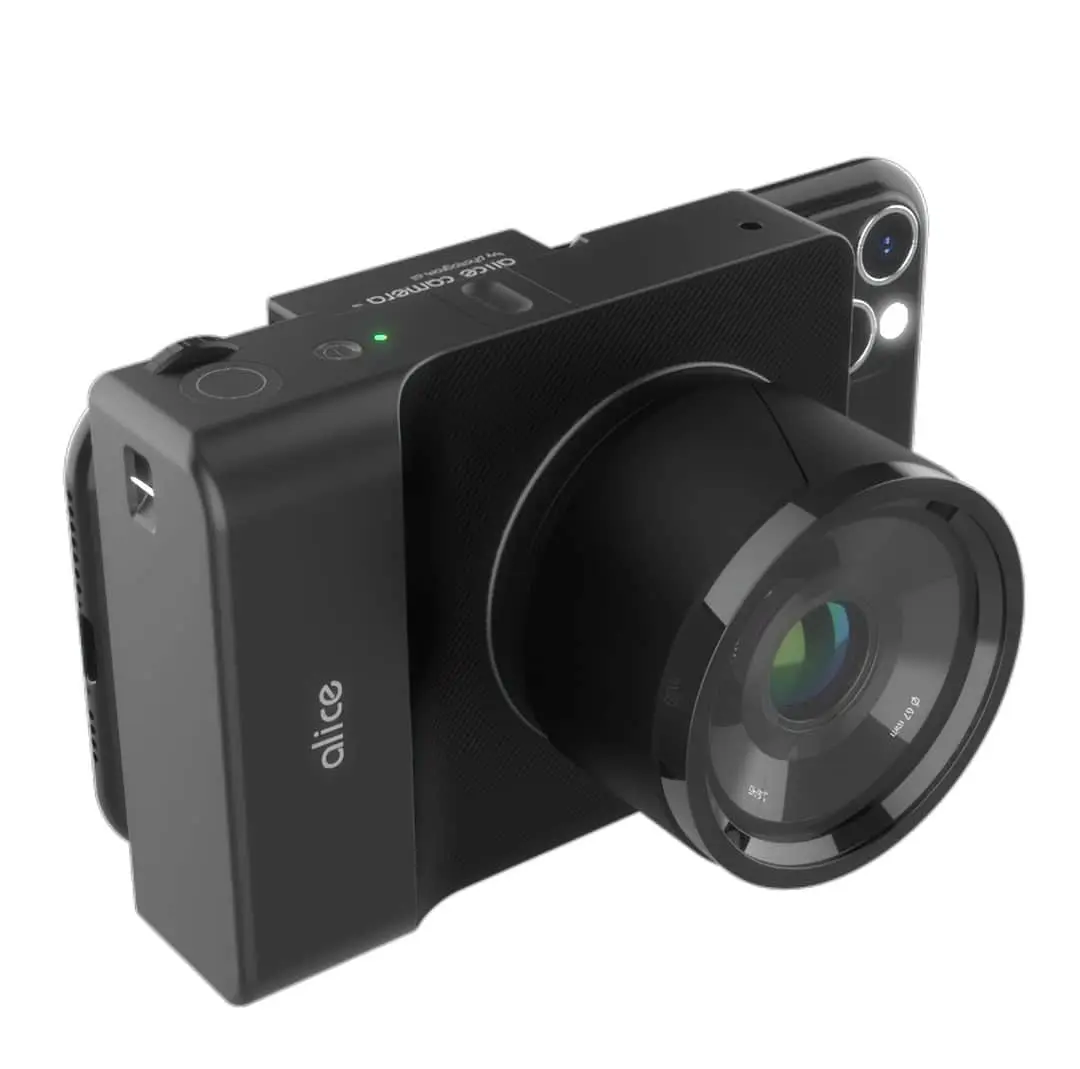 From the company website:
"Alice Camera™ is an AI-accelerated computational camera being built in Britain from the ground up for content creators. An interchangeable lens camera with a dedicated AI-chip that elevates machine learning and pushes the boundaries of what a camera can do. Alice is in concept prototype stage and will be available on Indiegogo in February 2021. Place your pre-order now to secure an early bird offer."
The team behind the camera hopes to bring together the worlds of DSLR cameras and AI-powered technology and they're combining a bunch of different disciplines to achieve just that.
"We're a team of engineers, data scientists and content creators and we've spent the last ten months building Alice because in our view cameras have seriously lacked meaningful innovation over the last ten years. We believe you deserve an optical device more suited to the next decade," the company posted on its website.
The camera incorporates your smartphone in a unique and interesting way. It basically serves as the screen for the Alice Camera and, working in tandem with the camera's app, allows the user to do all sorts of cool things like take snaps at a distance using smartphone controls, among other things. While it is going to use some pretty advanced technology to capture photos, the Alice Camera is actually geared towards content creators and should thus be pretty affordable when it comes out next year.
Here's a video outlining the company's vision.
You can check out the team's progress on it as well as their indiegogo campaign by clicking this link.
What do you think of the Alice Camera? Let us know your thoughts on this in the comments section below.
Be sure to check out our other photography news articles on Light Stalking by clicking this link right here.