Polaroid printers started losing popularity around the 2000s due to failed business practices. But since the late 2010s, they've skyrocketed again for the vintage feel they give to printed images as well as their sheer convenience. Many companies sprung up to capture this craze and give us ways to print whatever we want as a Polaroid photo. Today, there are dozens, if not hundreds of these. So, how do we choose what to get? We'll go over the important bits and you can decide which best suits your purposes.
Our Winners
Fujifilm Instax SP-3
Print real photos wirelessly from your Smartphone or Tablet
Polaroid Originals Lab
Original Polaroid picture Format for all of your photos
Canon IVY Mobile
The Canon IVY Printer is small enough to fit in your pocket
What Exactly is a Polaroid Printer?
First and foremost, what are Polaroid Printers? At its bare bones, Polaroid printers are improved mimics of the same technology used in Polaroid cameras but can be used to print any photo. These are portable and fast mini-printers that can print directly from your phone or PC. They incorporate a number of printing tech innovations from Zink Printing, and dye-sublimation, to Silver Halide printing. The prints closely resemble classic 2×3, smudge-proof Polaroid instant photos.
These printers have several advantages over more traditional processes and film cameras. Compact, portable, and user-friendly, they are excellent partners for anyone looking to bring their digital pictures to life. Anyone who enjoys homebrew photography can color their walls with that neat, classic look.
Key Features To Consider
To make an informed decision, we'll present a quick overview of the important aspects to look out for when picking the right Polaroid printer. There's no definite best due to the personal nature of some of the results, so choose one based on your needs and preferences.
Printing Technology
You generally have three choices for printing technology: Zink (Zero Ink), dye-sublimation, and Silver Halide.
Zink Printing uses special thermal paper with dye crystals that activate when heated. They require no ink cartridges, so you can forget about any mess, and the finished photo tends to be durable, smudge-proof, and water-resistant. The cost is great too! For high-quality Zink papers, the price range is anywhere from $9 to $42. However, these last as long as a typical photograph and some say the color begins to yellow and fade two years in—a decade can render them unrecognizable. Certainly, the ones stuck onto my fridge have seen better days.
Your next option is dye sublimation. It prints is by using heat transfer of solid-state pigments onto paper from a ribbon. Sadly, it is much more pricey and can land you in the hundreds of dollars. Not to mention it is far less compact and portable… and it prints line-by-line. The benefits, though, outweigh the costs: high quality, scratch-resistant, vibrant and accurate coloration, and long-lasting durability for keepsakes.
Silver Halide printing gives a more classic touch to the process. This follows the same printing process as actual Polaroid Instant Photos: light-sensitive chemical reactions create an instant photograph. It gives a nostalgic style, and is great for sharing and framing—but is slower to develop and is expensive. Instax is the cheaper alternative if you want something similar.
Print Quality
The next factor to check is your print quality. Resolutions are measured in DPI (dots per inch), so look for one with a high number for sharp and clear printed images. 1200 is great for detailed scans and prints, but 600 DPI is good enough for online sharing. Some even go as far as 2400 DPI, but others barely go above 300 for standard Polaroid film size.
Print Size
The classic Polaroid instant photo size is around 2×3 inches, while other models print 3×4 or 4×6 inches. For a square shape, most templates go by 3.5×4.2 inches with a 62mm square inside. A "Mini" size would be 2.1×3.4 inches. You may customize as you please, so choose what feels right!
Connectivity Options
Connectivity will depend on the printer, but Bluetooth and USB are the most common. Both Silver Halide and Zink have Bluetooth and USB compatibility many times, but most modern dye-sublimation printers provide both and Wi-Fi control.
Paper Costs
The cost of replacement paper is next in line for your final decision. Zink paper is the cheapest of the bunch at around $15 depending on the brand. Polaroid film can range anywhere from $15-20 (Instax being on the cheaper end). The most expensive is dye-sublimation, at $27+ per stack of paper. Make sure to consider your long-term costs in tandem with your needs, not separately.
Now that you're armed with the fundamentals, let's take you on a tour of the top Polaroid printers, each with its own unique personalities, quirks, and strengths.
10 Best Polaroid Printers
At around $200, those with a phone will love the Fujifilm Instax SP-3. It is designed to work wirelessly with smartphones using the Instax SHARE app. With this, you can get the classic, square-shaped (or customized) Polaroid photos in an instant.
The main drawback is that, being part of Fujifilm's Instax series, you're limited to Instax Square film which costs around $18 per stack.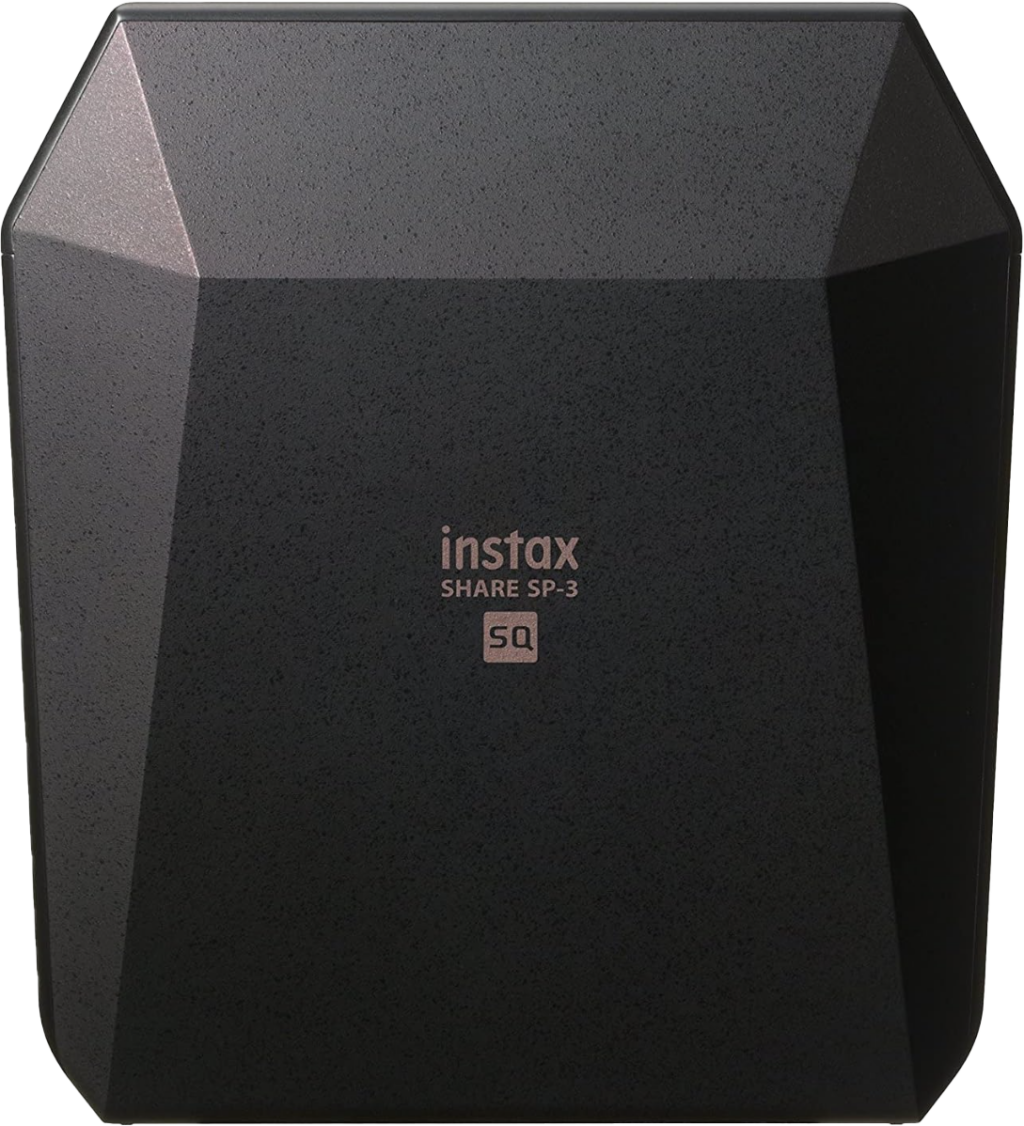 Pros:
Portable and compact
High-quality prints
Wi-Fi compatibility
Customizability
Cons:
Only compatible with Instax Square Film
Higher printing costs
If you're looking for both a camera and a printer, look no further than the Canon IVY CLIQ+. It has a 5-megapixel camera, peel-and-stick printing, and is compatible with smartphones with the Canon Mini Print app. There aren't many options for customization and the prints are limited to 2×3 inches, but it is great for on-the-go snapshots and more artistic, cabin-feel prints at $160.
Pros:
Pocket-sized
Functions as camera and printer
Prints act as stickers
Cons:
Limited customizability
Small prints
The Polaroid Hi-Print is a compact and user-friendly device that uses Bluetooth connectivity and its own app for customizability. A deal-breaker for most: the iconic white borders of old Polaroid photos are preserved through this device though I suppose that is a matter of personal taste. Not to mention, it comes with two free easy installation ink cartridges for twenty photo sheets.
However, for those who want the true classic look, the prints are larger than traditional.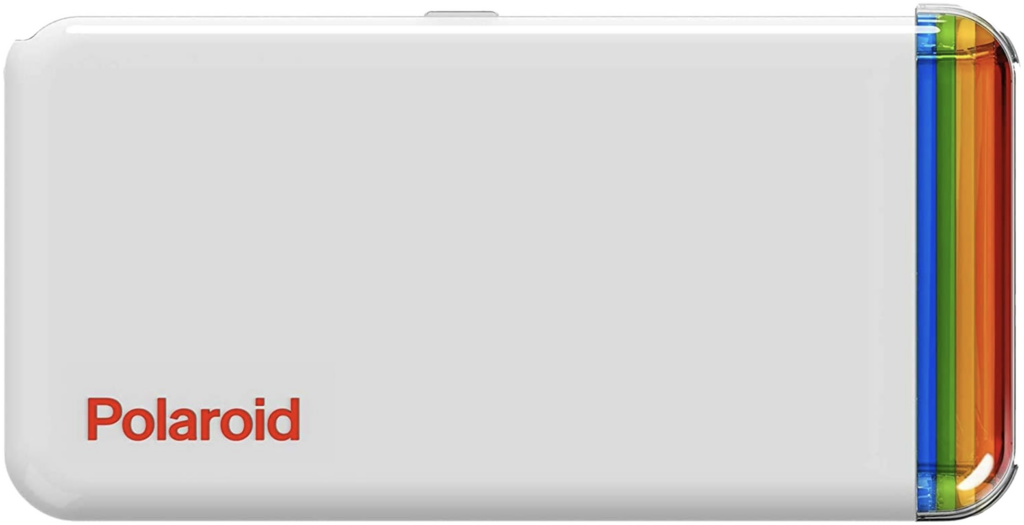 Pros:
Compact and portable
Gives the classic Polaroid borders
Bluetooth compatibility
User-friendly app
Cons:
Expensive prints after the 20 free sheets
Slower printing speed
For around $75 we get the Kodak Mini 2 HD. This is a great, affordable option that uses dye-sublimation for high-quality, vibrant, and resistant images. It boasts wireless connectivity to any device for both Wi-Fi and Bluetooth and is compact at 3×5 inches. Compared to other models, you won't get the same classic Polaroid aesthetic and you have fewer creative options, but your photographs will be of a printed quality better than most.
Pros:
Affordable
Wi-Fi and Bluetooth compatibility
Intuitive application
Compact and portable
High-quality prints
Cons:
Low battery life
Limited customizability
Getting back to the hundreds in price, we have the HP Sprocket Select. This is a lightweight and portable Zink printer that allows multiple devices to connect at once. The provided app has a lot of features for customizability, and it defaults to borderless printing. It is a great choice for those with money to spare, as the consumable print paper costs up to $42 per stack (with sticky backs for easy print-and-stick).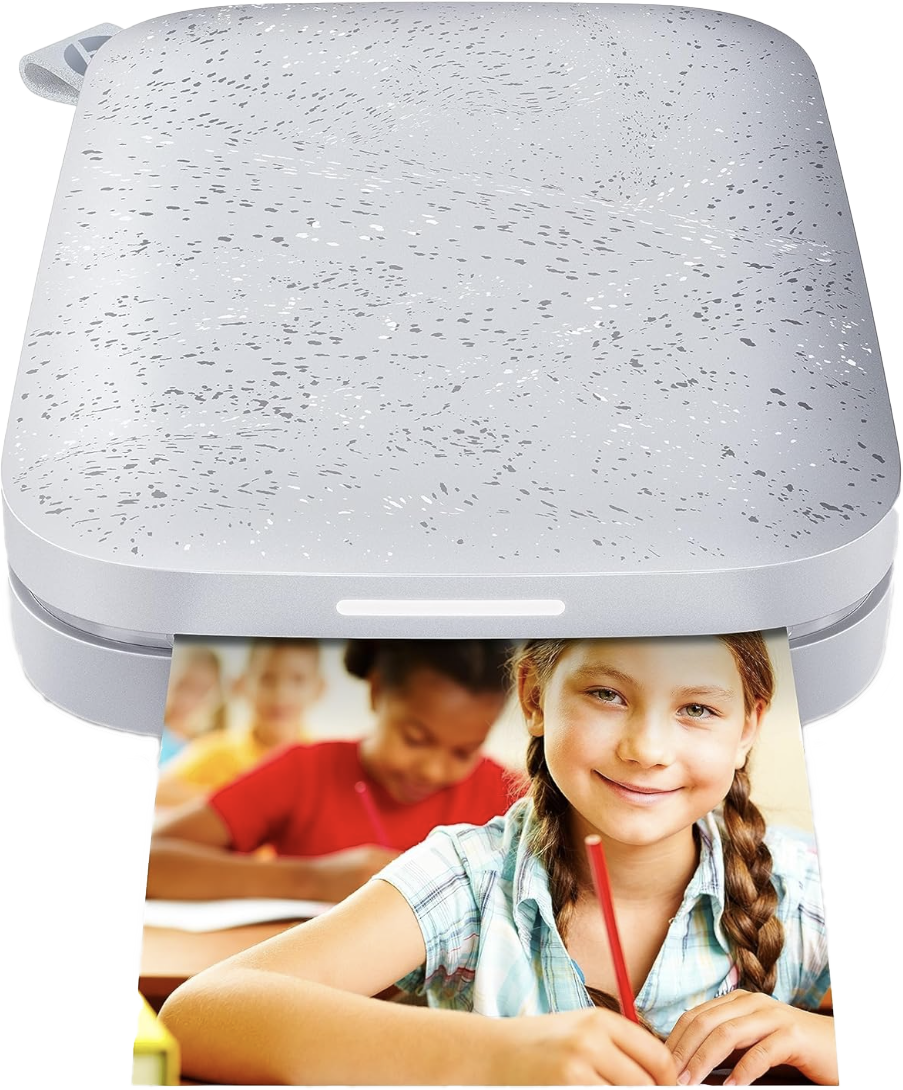 Pros:
Lightweight and portable
Multi-device connectivity
High customizability
Prints act as stickers
Cons:
Another great innovative product on this list, the Polaroid Lab is a unique printer that connects directly with your phone. Users may feel a sense of nostalgia with this as it converts digital images into analog prints with an old feel.
Unlike other models, it's not as instant—and it requires a smartphone to work.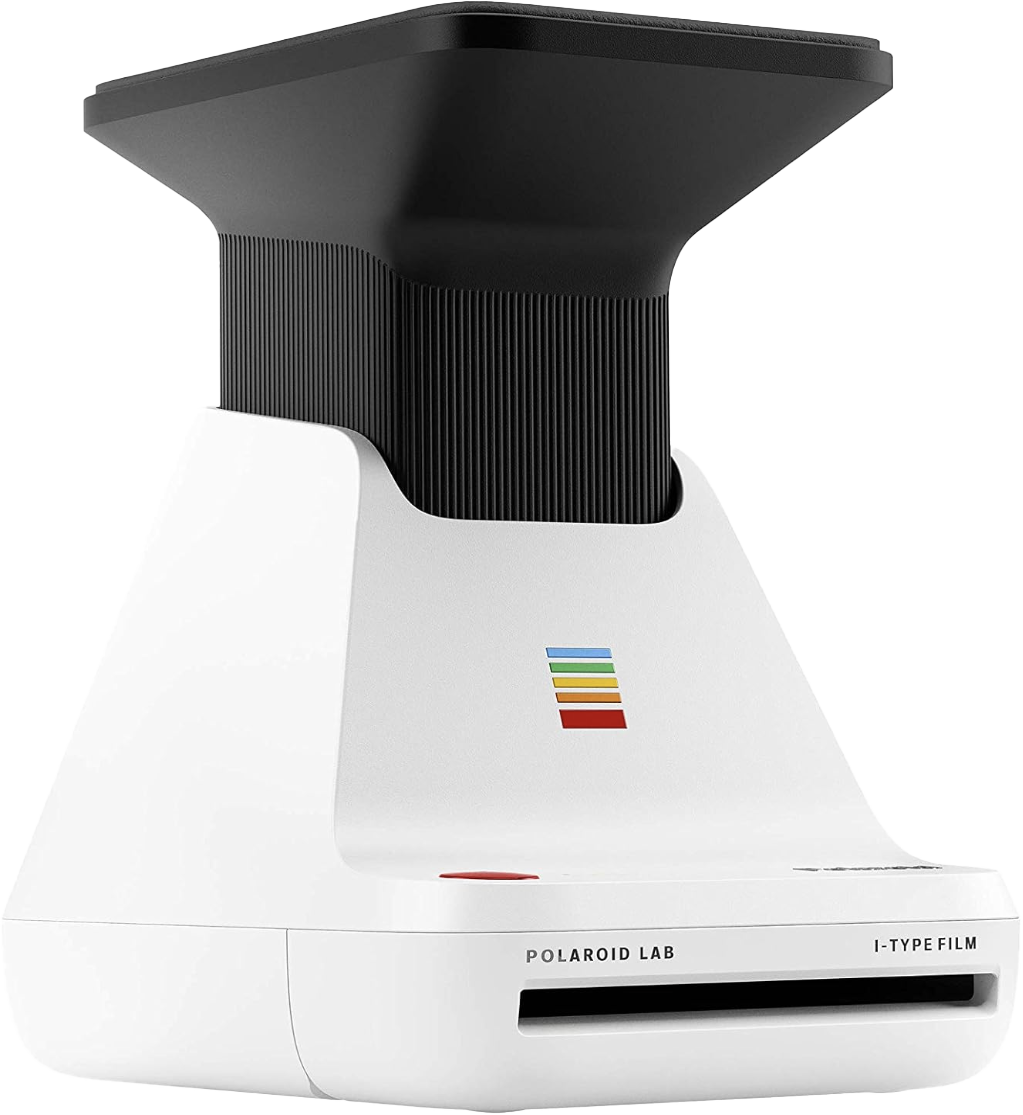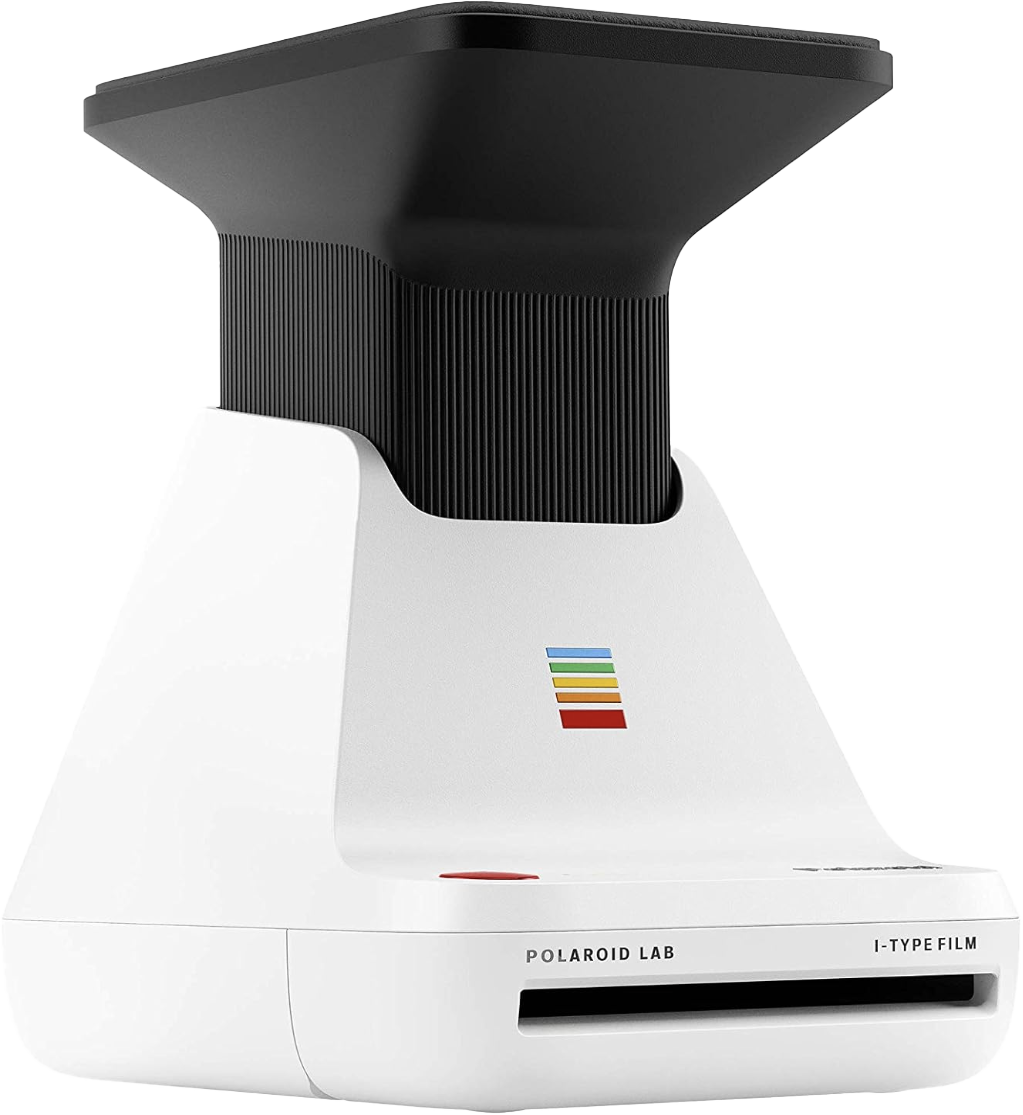 Pros:
Nostalgic feel and print style
Seamless digital to analog process
Similar quality prints as classic Polaroid
Cons:
Requires a smartphone
Inconsistent print quality
Slower print speeds
The "Retro" in Kodak Mini Shot 2 Retro gives homage to the aesthetics of vintage photography. It's another hybrid with a 10-megapixel camera and smartphone compatibility. Featuring high customizability through its app, and portability everywhere, it may not have the original Polaroid look, but it packs a punch in versatility.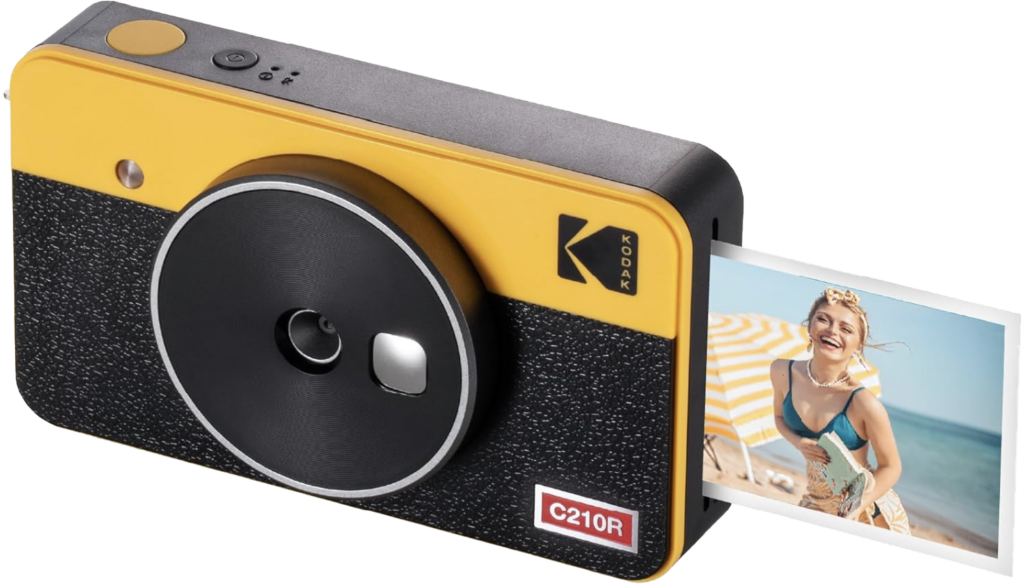 Pros:
Functions as camera and printer
Low print costs
High quality prints
Compact and portable
Fast printing
Cons:
Short battery life
Unreliable cartridges
Truly a unique design, the Prynt Pocket is an affordable iPhone 6/6s phone case that has an integrated Zink printer. The phone camera directly connects to it seamlessly printing captured photos immediately. It is a convenient all-in-one solution for those who already have a compatible device.
Pros:
Comfortable design
Easy to use
Lightweight and compact
Direct phone camera to print feature
Cons:
Limited device compatibility
Can only load 10 sheets at a time
If you're on the hunt for something pocket-sized, say hello to the Polaroid Mint Pocket Printer. It comes with The Polaroid Mint app, which provides customizability, previewing, and editing before printing. Apply filters, add unique elements—spice it up how you want! Inverse to the other printer models, however, it is limited to the classic Polaroid design.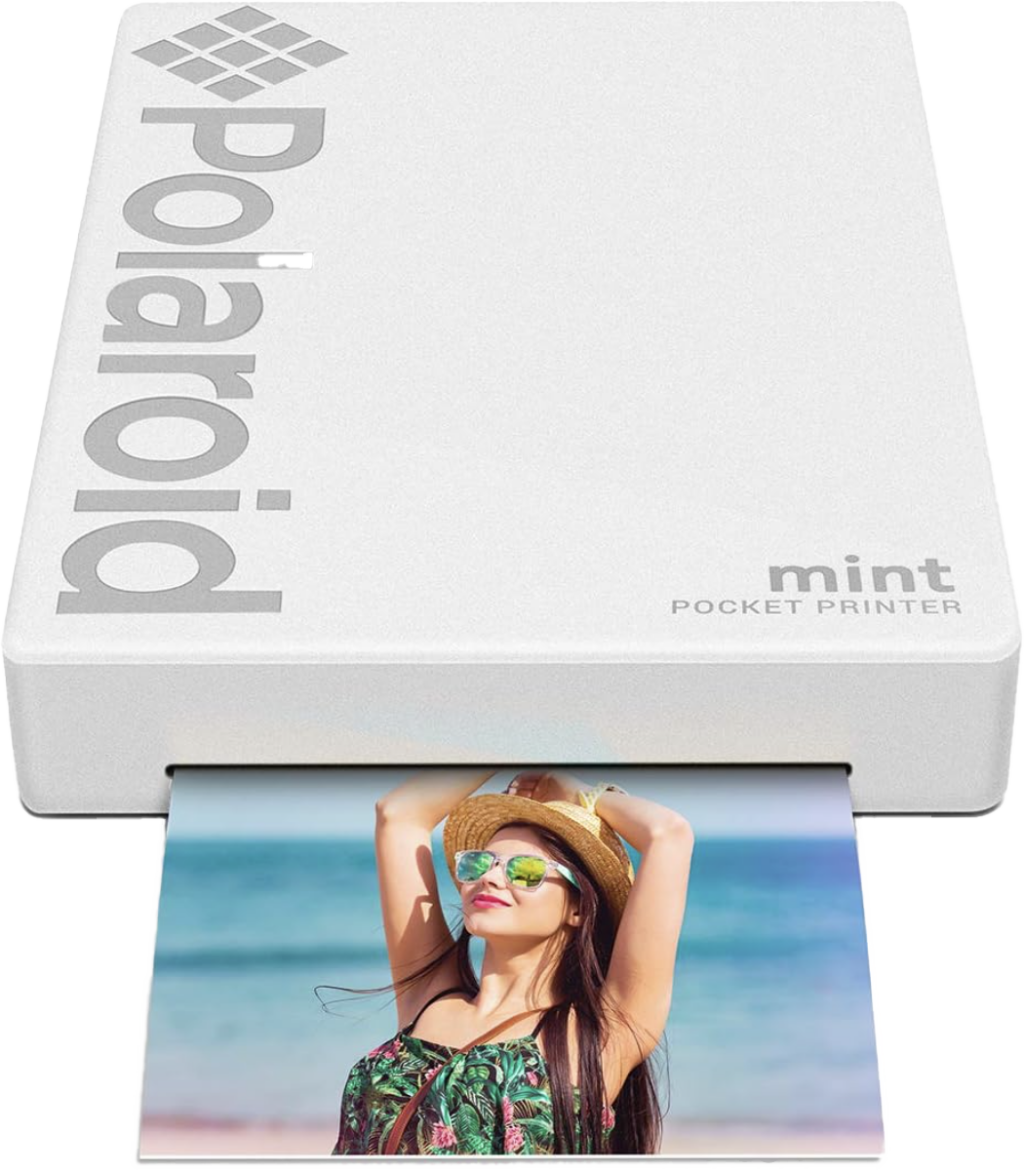 Pros:
High customizability
High quality prints
Compact and portable
Cons:
Limited to classic Polaroid design
Does not include free sample sheets
Last, but definitely not least, we have the cheapest on our list. The KiiPix Portable Photo Printer is a monochrome non-electronic printer that requires no batteries, cords, or device. At around $40 we recommend this for its affordability and ease of use. Its features may be limited by the analog design and the quality is not as high as other printers with the output in monochrome. That said, it is great for scans and prints when traveling long distances without electricity and for personal projects (especially if monochrome is your taste!).
Pros:
Affordable
Compact and portable
Requires no charging nor device
Easy to use
Cons:
Limited by analog design
Only supports monochrome printing
Lower quality prints
The number of choices to pick from when it comes to Polaroid printers borders on epic. Each has its own quirks, flaws, and style. Remember, the choice of the best printer may well come down to your personal taste! These are just some of our go-to picks for the year. Factor in your specific needs, desired features, and how closely you want your photos to resemble traditional Polaroid photographs. No matter your reason or style, Polaroids are a great way to add a touch of retro to your photography. Set sail and freeze your moments!
Further Reading: