So here is the wrap! If you are a new member make sure you introduce yourself to us. And we are sure that all the wonderful information here on Light Stalking and all the helpful and talented photographers on the forum will ensure you become the photographer that you want to be.
Today we bring you highlights from the week that was. There are some juicy tidbits from the general chit chat forum, as well as some beautiful images from Tersha's latest Weekend Photography Challenge – Made of Glass. We'll be mentioning some great requests for feedback from the Shark Tank as well!
Grab a cup of tea and let's begin…
Photo Of The Week – August 19, 2019
We are UBER fans of David Chesterfield's work here on Light Stalking. He is such a talented light specialist. David has written for Light Stalking before, sharing his wisdom and how-tos. Also, we encourage you to check him out on the forums and to follow his work on Instagram. David's work is always so visually stunning…it is a feast for the eyes.
Here is what Kent DuFault had to say about The Dark Witch…
This week the POTW goes to David Chesterfield for his mystifying portrait titled, "the dark witch".
It's no secret that we have all been amazed by David's incredible talent with light painting and his vast array of light painting tools.
This photograph, in particular, really struck me.
I think it's because, in many cases, the light painting is so visually strong that it is the subject of the photograph- no matter what else is included within the frame.
However, in this image, the light painting technique beautifully supports a 'different subject' as a frame and a focal point. And… even as a prop. It's providing soooooo much mood to the witch as the subject.
The subject, the witch, carries the most visual weight through color contrast and line of sight.
The technique brings a mystical quality to the shot- that is reminiscent of Hollywood special effects.
It's pure excellence!
Congratulations David!
Challenge #447 – Made Of Glass
These just some of the amazing images from our 447th Challenge – Made of Glass! Sit back and enjoy the ride!
Photography offers one of the most beautiful things in the world, the ability to see everything in a whole different perspective without much effort. The trick is to never stop being surprised by everything that surrounds us. Here in this photograph, we can see how amazingly simple objects can look with the proper lighting conditions.
Beyond the great abstraction we see here, this is an absolutely gorgeous glass structure, just look at that color!
What a beautiful spiral this is. Deep and vibrant colors as well. The perspective and composition, aided by post-processing, enhances the beautiful shape of this staircase.
This piece has a wonderful character, and to some extent, it even has some obvious design involved. The way the light plays with the elements in all directions make it even more striking (pardon the pun)!
Simple light schemes can bring out the best in everyday items! This etched glass is so intriguing photographed in the right light
There is something eerie about this photo, and the slight vibration due to slower-than-ideal shutter speed makes it even more intriguing.
Dizzy maze and those colors make it even more whirly! It is a story in pastel – great capture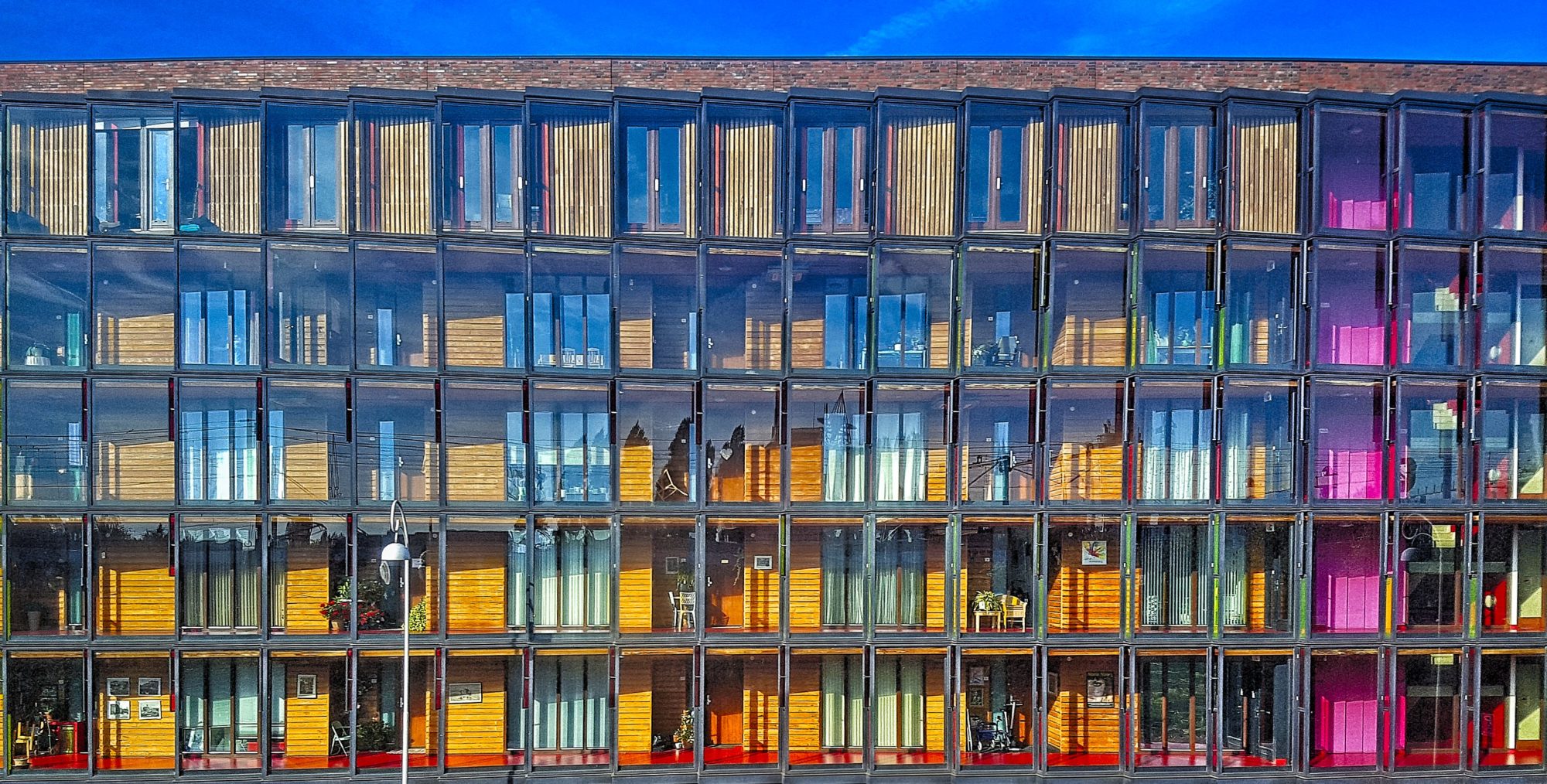 Life behind glass for sure. This was shot from a moving train, so it probably required an extremely fast eye to spot this, and take the picture while still visible…great color scheme and lovely composition.
Some Conversations You May Have Missed
David shared a bunch of amazing light painting portraits, they are all definitely worth a look, but this is my favorite one:
A duck landed on Chris' pool, any hint of what kind it might be?
Jim recently discovered that his Huawei phone can shoot raw files without additional apps, so we can expect more beautiful photographs from his behalf!
Dave shared this lovely and crispy woodland skipper:
Robert Apple shared with us this beautifully lit Dragonfly, in fact, it is so cool that he has even set it as his new profile pic!
Tom captured the blue hour in a delightful way
Oh, and Craig had some fun but needs some advice here.
Critique On The Tank
We truly believe in the power of criticism and feedback, and we promote it via The Tank.
Here many of our members have nurtured their photographic knowledge by giving and receiving great critique. Here are some interesting shots shared during last week on the Tank:
The Shark Tank is a great place to learn and to discuss, so please read the instructions in order the get a better critique experience.
Well, that is it for this week. Don't skip participating in the newest challenge published by Tersha on Purple! Please remember to join our friendly photography community if you haven't done already! Take a spin around our Members Picks from this Last Week a well, here you'll find the best of the best from Light Stalking, curated by our very own members.
Today We Leave You With…Scratch That Itch!
The amazingly talented Diane (@tersha) runs our Weekend Photography Challenges and they are always fantastic. She posted this amusing pic to our Monday Mobile Challenge. We encourage you to enter all of the challenges or simply post your latest work to the forums
Thanks, everyone and see you on the forums…