This week has been terrific for those who love photography with many different artists and bloggers posting pieces that are noteworthy. This week's list by Toad Hollow Photography showcases a great selection of hand-picked photographs and sites featuring tutorials, special features, great photography and an interesting blog to check out. We truly hope you enjoy visiting these sites as much as the Toad did himself in bringing this list to you.
TUTORIALS
The Cinematic Look – How To Make Your Photographs Look Like Films – this is an interesting tutorial of sorts that finds cinematographic style photographers Dennis Cacho and Andrew Mohrer collaborating on a project together. The basic premise of this extensive piece was to put the two photographers together in the field and allow them to capture their own images, process them, and then feature them together. This gives the viewer a sense of differing styles. The tutorial also includes some fairly detailed information on how the processing for this style is performed to create the terrific end results we see here.
Video: Erik Almas Defends Composite Photography and Shows You How It's Done – as implied, this tutorial presents the work of Erik Almas, how is a distinctly talented artist working in the field of composite imagery. Erik discusses his beliefs and philosophy on the form and then dives into the details of how his images are created.
Back to the Basics: ISO and Noise Explained – this 7 minute video presentation discusses the concept of ISO and how it applies to photography. This great video reveals some of the hidden nuances of ISO and shows techniques that can be applied to discover the range of ISO, and thus the amount of noise, that works for you and your camera setup.
Video: Tutorial Shows You Exactly How to Capture the Milky Way in Heavy Light Pollution – a little over 7 minutes in length, this video tutorial takes the viewer through the procedures that astrophotographer Ian Norman uses to capture his stunning Milky Way photographs. Using an ETTR (expose to the right) technique and applying specific processing procedures, the resulting images are both stunning as well as noise-free.
Finding Macro Inspiration at Home – this brief post discusses creating an open mind to find and explore all sorts of subjects in the home for macro photography enthusiasts. These simple, but great ideas might help get you started on a fresh path of photography projects, or might just augment what you already know, but either way this quick read is well worth the time to review for those working with macros.
Knowing Where to Place the Lights – light placement is a crucial concept to master when capturing studio portrait pieces. Joe Farace discusses these ideas in a brief post that reveals a few secrets for those who are just diving into this style of photography.
SPECIAL FEATURES
What a shot! 37 amazing sports photos – as they all say, timing is everything. This compendium of terrific photographs all feature various athletes performing in different sports venues, with the shots freezing an amazing moment in time. Life happens in the blink of an eye, and these photographers really know how to fully leverage that premise.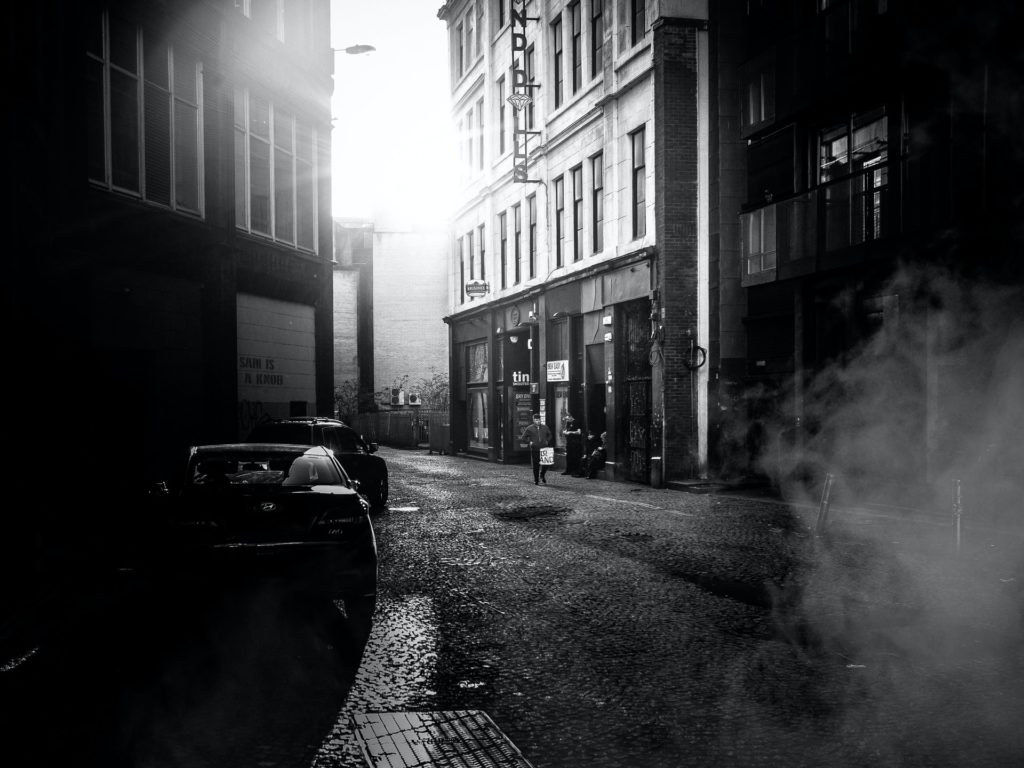 GREAT PHOTOGRAPHY
Heading Out! – the stunning natural beauty of the Alaskan landscapes are featured and explored in this gorgeous piece from Ron Niebrugge. Beautiful and colorful early season flowers grace the foreground of the shot as the viewer is led into the frame and a voyage of discovery where a kayaker makes his way through the chilly waters and the epic mountains of the area stand sentry in the distance.
Flight Machine – Jay Taylor does a terrific job in composing and capturing this shot, all in the blink of an eye. Jay's photograph features a lovely little Anna's Hummingbird as it feeds on vibrantly colored flowers in wonderful natural light. The details in the tiny bird fully come to life in this great shot revealing it's passion for life.
Lion at Night – an elusive male lion is captured in the dead of night in this stunning photograph by Onephotography Photographic Safaris. Using a vehicle to light the scene from the side of the frame, this shot does a great job of showcasing the power and majesty of these incredible animals in their natural surroundings.
Roundhouse Roof – Mark Summerfield finds a wonderful composition inside a restored roundhouse, featuring the incredible woodwork and design that has gone into the roof's construction. The resulting patterns and shapes create an abstract image sure to be enjoyed by everyone.
i dream in pixels – the perfect balance of a slightly longer shutter speed coupled with a dramatic landscape work in harmony in this photograph from shontz photography.  A beautiful ocean shoreline creates a perfect natural leading line in this picture to lead the viewer into the frame where brooding storm clouds in the distance add a dash of drama.
Old Door – Wadi Bani Habib – in what has to be the pure definition of artistic tension, David A Lockwood shares a shot of an ancient wooden door that holds secrets from many years past. The natural weathering of years of facing the local elements results in rich patina on the door that explores and expresses wonderful texturing.
mist – Amir Bajrich captures a wonderful photograph that features a rolling landscape covered in a thin mist. As the veil makes its way across the vista, it finds further drama in this natural scene in the long shadows cast in the areas of light.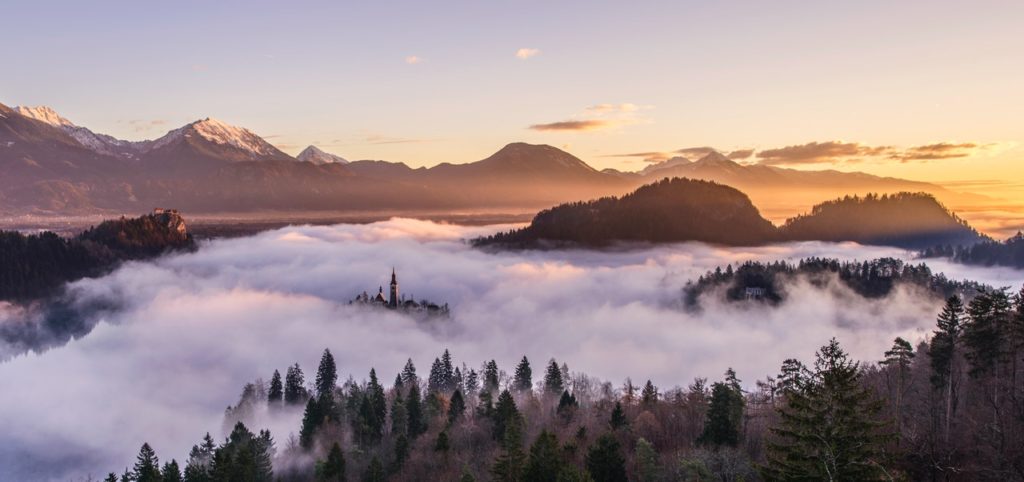 English Window – Betws-y-Coed, Wales – the wonderful character found in the homes of those lucky enough to live in Wales is explored in this photograph from the studio of Len Saltiel. A wooden window frame finds itself embedded in the stone architecture of the vignette Len has captured here, showcasing the carefully maintained structures that make this place so very inviting.
Waiting for the sunrise – I simply love shots like this, ones that capture and express two distinctly different aspects of a scene, and photography as a whole. Sus Bogaerts photographs a early morning scene with a grand bridge sitting under a sky of vibrant colors as the early morning greets the emerging day.
The Eiffel Tower – this breathtaking piece by Edith Levy features the world-icon of the Eiffel Tower completely lit at night. This epic piece of grand architecture is beautiful to view in any lighting condition, but when you see it through the lens of Edith at night, it literally glows.
Great Egret Preening in Last Light – Jason Hahn delivers a breathtaking piece in this shot that features a beautiful Egret in the fading light of day. The sun setting in the background gently illuminates the wings as the majestic bird spreads its wing to preen, creating a stunning scene that can only be found in nature.
Milky Way | Miles City, Montana – wonderful natural beauty of the Milky Way in the heart of night graces our screens in this terrific shot by Rick Louie. Stars blanket the night sky as the celestial bodies of the Milky Way cast beautiful purple and blue hues to accent the millions of points of light that are explored in this great photograph.
flying whale – Humpback whales are truly incredible creatures, and when observed in their natural habitats of the oceans of the world they can only become stunning photography subjects. In this shot photographer freeezzzz literally freezes an instant in time as this particular whale jumps out of the ocean and arcs itself as gravity begins to pull it back towards the waters it calls home.
Blue hour at Fisherman's Wharf – join Jim Nix as he takes a brief exploration of the Fisherman's Wharf in San Francisco after a rainstorm. As Jim notes in his post, the rain tends to empty the streets, and it leaves behind a wonderful sheet of water to create muted reflections and layers of interest in the scene.
Shhhhhhhh !! quiet please… – these little Spotted Owls make for terrific subjects for the fan of nature photography. Akhil Vinayak Menon finds a tiny owl sitting perched on a branch and pecking away at it's feet, posing in such a way as to produce a slightly comical expression that really speaks to the true character of these little winged creatures.
Inside the Luminarium – light takes on an almost liquid form in this incredible collection of photographs captured by Andy Hooker (LensScaper). As natural light is transformed it casts shadows and hues inside the giant inflated structure that creates abstract photographic opportunities sure to delight those who are fans of light, shapes, colors and shadow.
untitled-37 – wonderful shadows trickle over the facade of the old buildings in this great image from the studio of Anita Megyesi. Flanking the wonderful old doorway is a pair of benches with people on them, adding a perfect element to the image.
Lo Presti – Bob Lussier captures a dramatic black-and-white photograph in this piece, shot from Lo Presti Park in East Boston. As Bob overlooks the waters at the incredible architecture of the city in the background, we are led into the frame through a natural leading line, all of which is enhanced greatly by the long exposure technique used to capture the shot.
mile high scenic chair lift – the epic beauty found on Vancouver Island is explored in this gorgeous landscape piece from Brenda B Widdess. In the heart of summer Brenda takes us up a well-known skiing mountain to take in the panoramic vistas that feature gorgeous mountains and blue ocean waters, showcasing all that the island has to offer.
Water Lily Pair, Minnesota – this beautiful photograph features a pair of water lily's with exquisite colors that come to life on our screens. Mark Paulson uses a very shallow depth of focus to isolate the wonderful flowers from their backdrop, adding an extra layer of interest to the lovely scene captured and shared here.
Early Rush Hour – a truly stunning landscape piece captured by Anne Schneidersmann features an early morning scene captured in Iceland. A very dramatic waterfall splits the frame in half naturally, exposing the beauty and wonder of the ice-capped landscape frame left and a gently lit rocky landscape to the right.
INTERESTING BLOGS
Captured: Life in an abandoned airport – this post is a fabulous example of how words and pictures can come together to create a full story. Michael Christopher Brown, a photojournalist, takes advantage of a small window of opportunity where security at an abandoned airport was reduced, allowing him to visit the site and capture these incredible photographs depicting children playing in the remains of the airplanes. These are highly poignant images, each telling a story in a single frame.
Urbex Photographer Comes Across Abandoned Film School Full of Photo History and Gear Galore – in what surely is the promised land to avid urbex photographers, Johnny Joo discovers a long forgotten and completely abandoned film school. As he explores deeper and deeper into the remains of the facility, the terrific items left behind begin to weave a wonderful tapestry of a story, leaving the last chapter unwritten.