With the arrival of new iPhone models and the improvements (however marginal) to the built-in camera, there is always a renewed interest in photography related apps that expand the usability of the native camera app or that are in some other way of use to photographers. There are lots of cool, practical, innovative, and fun apps out there to choose from — here are 5 that I find particularly worth your consideration.
1. OneOfAKind  (Free)
If you're a globetrotting photographer who's looking for a companion of a different sort, OneOfAKind may be the perfect accompaniment for your travels. OneOfAKind is designed to be "your location bible, weatherman, tour guide, future planner and local tipster" no matter where in the world you find yourself. The app includes but is not limited to the following features: ability to search for locations by image type (cityscape, landscape, etc.) or photographer; sunrise and sunset azimuth locations; weather; latitude/longitude details; ability to add locations to your planner/calendar; tips from photographers who have shot in a given location.
The OneOfAKind location database contained more than 300 images at time of release (2014.10.19) and is always accepting new entries from photographers. To contribute, simply sign up at the One of a Kind Photography Adventures website, where locations and images are vetted to ensure accurate information for all users. Android users can expect a version of the app in early 2015.
Clone Camera's function is pretty much summed up in its title — the app allows you to easily clone yourself or other subjects in a single frame. Clone Camera includes an enhanced self-timer, the ability to load images from your camera roll, a healthy dose of sharing options, and a helpful start-up video guide. There are a number of other special tutorials included within the app (Levitation, Dimension Distortion, Shadow Play), but each one will cost you $1.99USD to unlock. There is an Android version of Clone Camera available, but comes with a couple of limitations compared to the iOS version (for example, the iOS version allows you to combine up to 6 images while the Android version allows 4.)
3. ProShot  (Free. Introductory pricing.)
ProShot bills itself as "the premiere pocket DSLR experience" and it certainly aspires to live up to that billing. The app goes well beyond the in-built iPhone camera by providing full manual control over shutter speed, white balance, and ISO. ProShot even features a virtual exposure mode dial that allows you to shoot in Auto, Program, Manual, or your choice of two Custom modes. There are also burst, timer, and timelapse functions and a manual focus assist function. Manual controls are also available during video recording. Perhaps the biggest flaw in ProShot involves its handling of EXIF data, as it fails to deliver GPS, capture time and date, and app version data. But you do get camera lens data….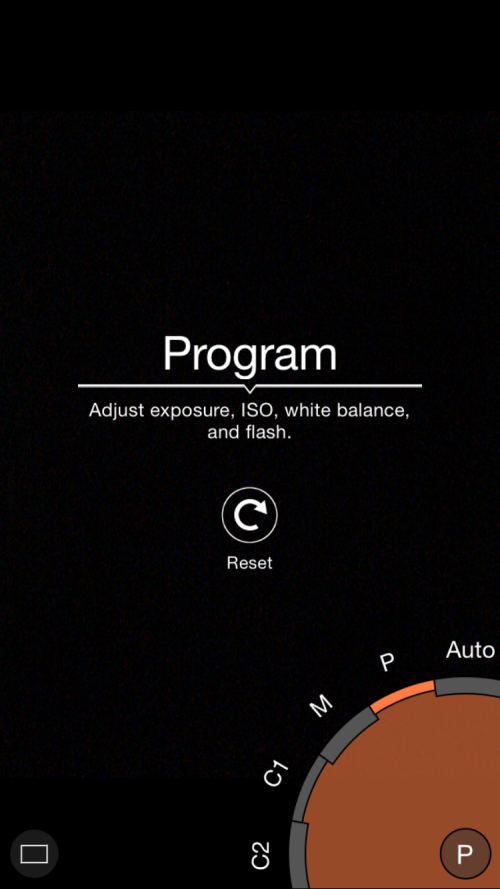 ProShot is also available for Windows Phone for $2.49USD.
4. Lenka  (Free)
Lenka is a dedicated black and white camera app. That's right, it outputs only black and white images. While Lenka is a relatively simple app, it does offer manual focus control (available only on iOS 8) and some basic editing (temperature/tint, crop, rotate) and sharing features. Lenka does not allow you to use flash in the traditional manner; by tapping the light bulb icon, you will instead use continuous light to illuminate subjects. Lenka also prohibits the use of the front facing camera.
How often do you find yourself in need of a handheld light meter? If you use a digital camera, probably never. But if you still shoot film at least occasionally, you will find Pocket Light Meter indispensable (assuming you don't already have an expensive dedicated light meter). This app measures reflected light and, in my experience, is as accurate as my DSLR's metering. Pocket Light Meter allows users to log photos with exposure and location information automatically appended along with any notes you might want to include. Ads can be disabled for $1.99USD.
All prices and features current at time of writing.