What an incredible last few weeks in the world of photography! Toad Hollow Photography has been busy searching the internet high and low for the very best links to share with everyone. This week's list features a comprehensive series of links to tutorials, collections, great photography and interesting blogs. We really hope you enjoy viewing these posts as much as the Toad did in bringing this list to you!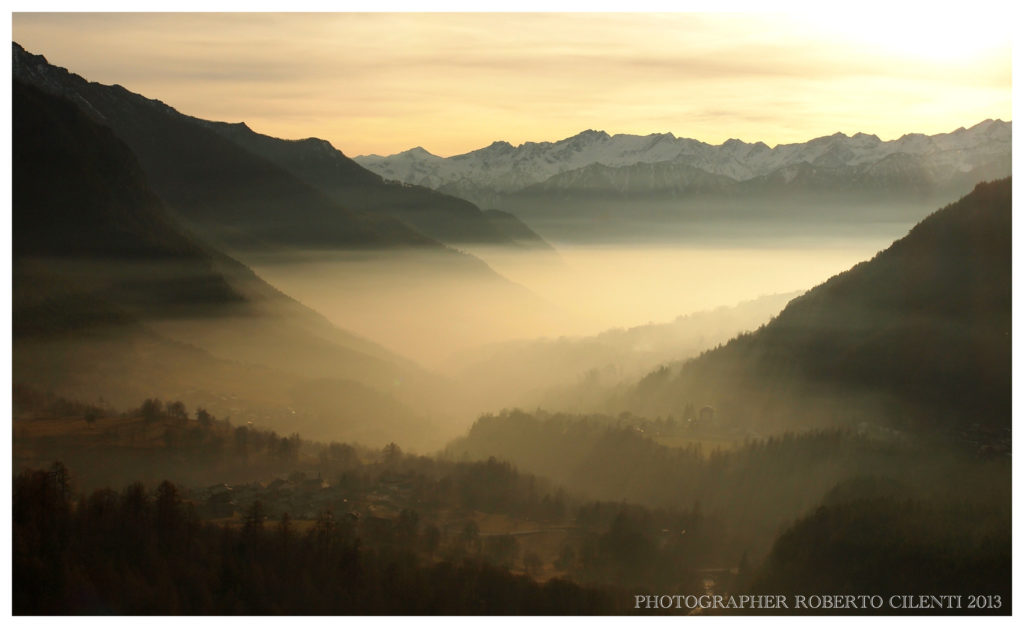 TUTORIALS
Food For Digital Thought: Shooting In The Golden Hour – this is a comprehensive article by Joe Baraban discussing the importance of and the technicalities behind shooting in the golden hour. Joe's expertise in the field sheds some very important light on this topic, making for a must-read article in this week's list.
Octabox vs. Umbrella – a brief but highly informative piece from Joe Farace that discusses two different techniques for lighting in portrait applications. These are inexpensive approaches and options, and Joe shares a few photos to illustrate the differences.
Studio tips: tropical bird photography – a comprehensive guide from the studio of Chris Wray that outlines almost step-by-step how to achieve great portraits of exotic birds. Chris' thoughtful points take the reader right to the heart of the genre, illuminating many great ideas and approaches how to stage and light a scene like this for optimal photography.
Best Lens for Architectural Photography – this brief article gives a great overview on lens selection and their specific purposes. Architectural photography delivers it's own set of challenges with compositions, and lens choice can overcome these problems in the field.
Creativity Booster #4: Symmetry – Anne McKinnell shares another of her very well written articles that shares a concept in photography and illustrates it with great photography. This edition discusses symmetry and gives plenty of different examples, both manmade and natural, to really give depth to the concept.
Unique Family Photo Shoot Ideas – some straightforward ideas and concepts on family photography sessions. This brief article has great images included at key points to illustrate the concepts being discussed.
How to make brushes in Photoshop- A step by step guide – Andy Gimino shares a step-by-step guide on how to create totally custom brushes for use in Photoshop. This detailed article has plenty of photos and screenshots showing exactly what to do.
53 Crazy-good Digital Photography Tutorials – a collection of tutorials presented in an easy-to-navigate list. This list contains a pretty comprehensive selection of different genres, types and styles sharing some great details, tips and tricks.
COLLECTIONS
17 Best Online Photo Editing Tools Compared – a comprehensive list of online photo editing tools is presented here making it very easy to find the best tool available for the job at hand. Each site is discussed by describing its features and interface.
20 Very Interesting Photos From The '30s – a poignant and profound article that features a really great collection of images from this time period. When taken in as a whole, one begins to see the fabric that made up society and a glimpse into what it must have been like back then.
Epic Portraits Done with Light Painting – Photographer Dennis Calvert has created a style and reputation for his work in the field of light painting. This short collection of images features some really striking photos he's created in this genre.
50 Great Examples of Automotive Photography – this is a big collection so be warned that you will need a comfy chair and a glass of something alongside to keep you company as you peruse this series of automotive themed photographs. All sorts of cars from all walks of life are shared in this set.
99 Excellent Examples of Forced Perspective Photography – perspective, both literally and metaphorically speaking, is very important in life and even more so in photography. It can be manipulated to play with the senses, especially in terms of depth, creating imagery that is surreal and mesmerizing. This incredibly complete collection of images features some of the best examples of this type of photography we've seen in quite a while.
30 Beautiful Press Photography Pictures – the human condition never ceases to amaze me and in this series we get to see some very powerful photographs from the press. Each image tells a story in a glance, leaving the viewer with personal feelings and thoughts.
GREAT PHOTOGRAPHY
Class of 1966 Redux – sometimes photography can be so much more than just imagery, even great imagery. Sometimes it can connect people in ways that would otherwise not be possible. This photograph by Steve Beal on it's own is dramatic and haunting, and when taken in with the accompanying post this feature takes on a whole new dimension. Steve was connected with someone special, and as such we all get a chance to become an interconnected piece in the broader story.
Waking from a dream – Tom Dinning (@tomdinning) describes his photography planning phases and shows the results of those plans in a series of fabulous black-and-white images. These shots feature trees, grass and a little insight into the inner workings that drive a great artist.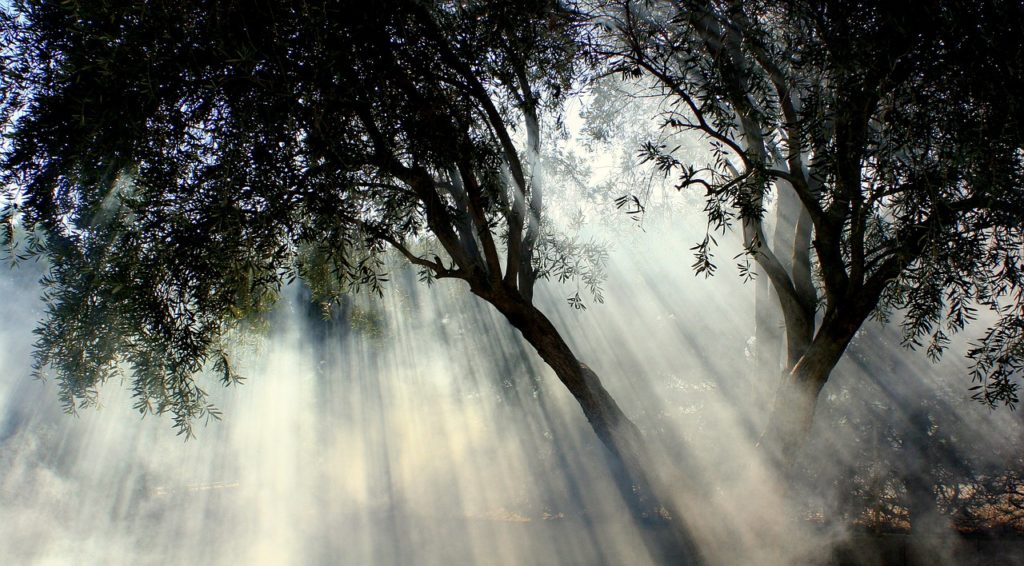 Washington Monument – a fabulous shot by Bob Lussier that features several great elements bringing extra depth to the photograph. This monochromatic piece showcases the grand Washington Monument mirrored back in a very still reflection. The aspect ratio that Bob used to finish the piece adds dimension, and the natural leading lines draw the viewer comfortably through the frame. Top drawer photograph.
Burned Out and Abandoned – the connection between photographer and subject is completely evident in this awesome picture from Jim Denham. A section of a burned out and long abandoned building forms the perfect natural leading line to guide the viewer through this dramatic monochromatic piece. The deep shadows in this shot even further the sense of drama.
SMELLY ONION AWARD: WORST POST EVER !!! – personally, I was waiting for the next installment after the initial post "whale of a tale". This entry features a great photograph of a, well, an onion. It's a terrific shot that really showcases the colors and textures in the vegetable. If you're looking for a little levity, though, dig deep and check out both links; chuckles guaranteed.
Take Shelter – seconds before a rather nasty tornado touches down, Aaron J. Groen grabs this highly dramatic photograph and runs to take cover. Great tones in the sky in the distance find tremendous juxtaposition against the brooding impending storm. All the cacophony in the sky finds anchor with the old, red barn that sits front and centre in the frame.
Transformations – a 6 stop Neutral density filter is used in this wonderful photograph from Erik & Kathleen Kerstenbeck to produce a striking image. The beach in Del Mar, California sets the stage, and Erik comes away with a long exposure shot that is slightly surreal, very dreamy and ever-so beautiful.
Winter at Loch Lomond – a beautiful shot taken in Scotland that frames a gorgeous Loch with an ancient tree overlooking a still reflection in the water. As the eye travels through the frame taking in the finer details, you encounter a home and as you get further out, mountains, fog and mystery. As photographed and shared by Jim Nix.
Moonlight Silhouette – really wonderful tension is naturally expressed in this photograph from the studio of Mark Bridger. A buck strides across a meadow in the dead of night, illuminated by fabulous moonlight, creating the most striking silhouette.
Church of the Holy Sepulchre – our own @koala here on Light Stalking has just created a terrific new forum post complete with really incredible photography. A recent visit to the Church of the Holy Sepulchre at Jerusalem has resulted in this set of candid shots of people, bringing us all along on a really incredible journey.
A quiet winter scene – Jim Nix shares a cold winter scene featuring a snow covered landscape. An old wooden fence meanders through the snowscape, leading the viewer through the frame and off into a vanishing point.
A Day at the Beach – a really unique photograph taken on a beach in Florida uses the ocean waters as a mirror to reflect back the white puffy cloud formations in the sky. Michael Lewis Glover also includes a strong row of buildings that create a great natural line that ends in a vanishing point.
White Sands Sunset – this shot features a beautiful rolling vista with a great contrast between the sand and the vegetation that dots the never ending landscape. Derrick Birdsall captures a beautiful sunset in New Mexico that really draws the viewer into it's expanse.
Neuschwanstein Castle – a stunning landscape scene in southwest Bavaria showcases a world-famous castle standing tall and proud in the middle of a snowy forest. This castle is a wonder to see and is visited by millions of people every year, and this photograph does a wonderful job in sharing the character and wonder of this magical place.
Red Heart – a beautiful, beautiful red rose is explored, close up, revealing great silky textures in the petals and rich, deep colors. Andrea Turno captures a photograph so vivid here, you can literally smell the delicate aroma just by seeing it.
Rock Islands of Palau – a horizon that has no end, peppered by the greenest of greens popping out from the islands in the ocean. This is a gorgeous image the expresses a huge scale when all the details are taken in. Photography by Ian Shive, Tandem.
0912310323 – a misty Sydney Harbour Bridge in Australia peers out in gentle lighting in a terrific photograph by Sharp Eye Images. This great shot finds the bridge illuminated by lights that find their way through the thick fog in bright beams, adding a layer of detail.
Danger, Don't Fall – a fabulous cliffside shot straight from the studio of Scott Wyden. Scott does a masterful job in post-processing with this image to create the exact vision he was expressing, in the end creating a really striking piece.
Gonzales Solstice II – a terrific series of photographs taken during the recent winter solstice in Victoria, BC. Local photographer Ehpem photographs the houses on the beach by the ocean, with candles adorning the beach in honor of the event. Lovely details and textures at work in this set.
Mirage – Karim Nafatni (GostRidr®) delivers another of his iconic pieces that features the epic architecture and personality of the city of Dubai. This is an almost monochromatic representation that includes great details in the architecture and a silky, smooth reflection of the cityscape mirrored back to the viewer.
Buckle Up – a lonely worn car seat sits forsaken in an abandoned factory in this terrific shot from Steven Perlmutter. Steven's careful post-processing of this shot furthers the sense of drama and abandonment, taking the viewer into the story captured and shared.
Black on Black! – this absolutely gorgeous black cat wanders towards the photographer, with it's strong personality and fierce power evident immediately. Sue Demetriou captures a thrilling shot of a gorgeous black Jaguar, accenting her haunting eyes and incredibly fabulous coat.
Sunken garden Wonderland – Butchart Gardens in Victoria on Vancouver Island, Canada is world-known for it's meticulously crafted and maintained gardens. The holiday season finds the gardens each year decorated with a great light display drawing large crowds and making for spectacular photography. Local photographer Lotus Johnson captures a colorful photo of the display lit at night.
A Memory… – a haunting photograph from Scott Frederick finds the miraged imprint of someone across the frame of a sunken boat's skeleton lying askew in the shallow waters just behind. Scott's post-processing finds the image delivered monochromatic, completely enhancing the natural drama and tension that is so strong.
Belted Kingfisher – a fabulous image from Jay Taylor that showcases this beautiful little bird in its natural habitat. Jay's shot is perfectly composed with a great shallow depth-of-focus that really does a great job of isolating the bird from its background.
Powerplant K (Hu) by Abandoned.be on Flickr – an abandoned powerplant creates the perfect subject for Urbex photography. What appears to be a master control room features old electronics panels with a stunning detailed skylight bringing in natural light.
companions – a pair of bikes immersed in waters turned into a silky smooth texture presumably with long exposure delivers a dramatic and mesmerizing piece to view and enjoy. Created as a monochromatic piece, the deep contrasts and reflections absolutely beguile.
the rocking chair – this is a fabulous HDR photograph by ArtHakker Photography HDR (david stoddart) featuring an old rocking chair left behind in an abandoned Chateaux in France. Raw tension in the way the chair faces combines with the light coming in frame left and right to draw the viewer in.
Salzburg Central Station II – initial impressions find the viewer absorbed in the fabulous natural leading lines created in the architecture, with a staircase leading into a vanishing point leading you in. Once the eye begins to wander and the details observed, great textures are showcased.
C6J2144 Surfing Liquid Copper – a surfer is silhouetted in a backdrop of copper colored morning waves in this breathtaking piece by David Orias. Natural tension in the way the surfer is racing towards the edge of the frame produces a dramatic imprint against the rich tones surrounding them.
Winter Wonderland – a magical and entrancing scene is presented in this wonderful photograph by Oliver Schratz. The holiday season finds the evergreen trees adorned in twinkling lights, delicately illuminating the surroundings which features a charming little church.
Finnish evening … – the final rays of the day shine through the snow encrusted trees in a rolling snowscape by Valtteri Mulkahainen. The breathtaking vista appears to roll on forever where the horizon and the sky finally merge in the far distance.
lights – a perfectly composed black-and-white image that takes the viewer straight through a freeway into a terrific vanishing point as the roadway crests. The dramatic lighting and shadows created by the monochromatic delivery as well as the very low perspective in the composition work together to create a form of visual magic.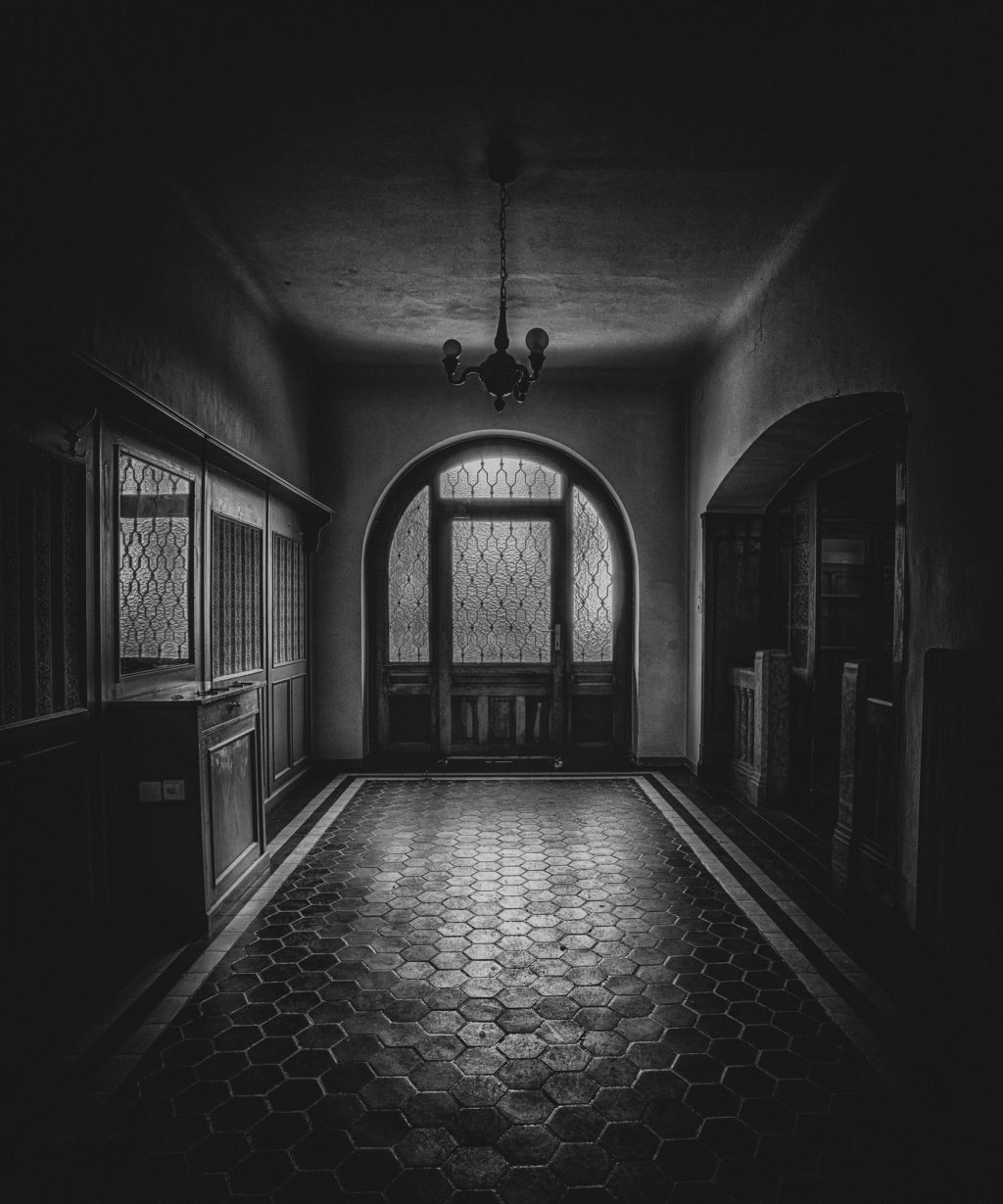 I'm back – after a hiatus, Dave Wares is back online and posting again. This recent post features a hallways from an Urbex exploration into an abandoned asylum in the UK. Dave's incredible work in this field is something that was missed while he was gone, and a receptive audience is looking forward to more terrific adventures with him.
Pathway – a tree shrouded walkway leads the viewer straight through this terrific frame by Heather Neil. Heather's perfect composition finds an added layer of intrigue in a vanishing point that adds a sense of tension.
Republic P-47D Thunderbolt – Perry Bailey does a top drawer job in capturing the spirit and personality of this great airplane. Fabled and known by many, this aircraft was capable of great aeronautical feats, and this great shot by Perry captures all the drama of it's character.
San Vicente de la Barquera (Cantabria, Spain) – this HDR photograph really delivers great raw character in Spanish architecture. Domingo Leiva creates a strong image with his composition that features an entrancing leading pathway that trails off into a vanishing point.
Winter in Amsterdam – an enchanted snow scene in Amsterdam is featured in this post showcasing the photography of Ben Visbeek. Great tones from the streetlights bath the scene in warm colors, accenting the beautiful snow covered scene and the old architecture in the city.
Silence – a monochromatic piece that removes all signs of life in the form of people and traffic from the busy thoroughfare in Dubai, Sheikh Zyed Rd. Alisdair Miller creates an eerie and mesmerizing image full of great tension and drama, with the added layer of leaving so many question unanswered.
The shipwreck – I just love the textures and details that can be brought out in a great photograph of a shipwreck. The contrast between nature found in the harsh conditions of the sea that created the tapestry being viewed against the sharp metal edges crafted by man conceives a compelling study.
West Coast Beach – a gorgeous Vancouver Island coastal summer sunset is captured in this beautiful photograph by Arjuna George. The rich tones in the sunset in the evening sky work in perfect harmony here with the colors in the ocean and the silhouettes of the forests in the background to create a truly breathtaking piece.
Stormy Milford Sound, New Zealand – storm clouds embrace the cliffs of this inlet in New Zealand, creating a dramatic vista for Mark Paulson to photograph. Terrific details in the surrounding landscape work with the brooding sky to deliver a very unique piece.
December 29 – a very dramatic black-and-white image featuring a long abandoned structure in Texas creates a spectacular image to take in and enjoy. Melinda Green Harvey does a terrific job in composing this one, using a pass-thru opening in the house as a point to draw the viewer right into the frame.
Juxtaposition – crisp tendrils of a pair of vicious lightning strikes are perfectly framed and captured in this square crop image from the studio of Mike Olbinski. The word juxtaposition is a powerful one, and in this case the image does a terrific job of expressing the term in a visual way.
Old Tech? High Tech? – a terrific contrastive study that features a man on a bench using a modern digital camera sits next to a rickshaw leaning on the pavement. The surroundings completely complement the subject, leaving the viewer contemplating the questions posed in the title. A great photograph by Anita Megyesi.
Downtown Chill – the nighttime skyline of Milwaukee paints a colorful outline against the dark sky. CJ Schmit's great composition here naturally takes the viewer right through the frame by following the architecturally interesting bridge across the river into the heart of the vibrant city.
rebirth . . . – the petals of a beautiful flower are electrically backlit in this textured image by ƊƦคƓ๏ƝŦlץƊгєคɱʂ88. Great details in the flower reveal secrets that draw the viewer straight into the picture.
Cape Elizabeth Icon – the true romance that can be found in a landscape featuring a lighthouse produces striking photography opportunities. Len Saltiel does a fabulous job here in capturing this iconic facility in Portland, Maine, delivering a picture full of character-rich details to view and enjoy.
1935 Plymouth PJ – all the spirit and personality in this awesome hot rod are explored and shared here by the lens of Tim Stanley. This is a beautiful car with striking lines and features, and the deep paint job further accents these details.
Wistmans Wood – Mark Blundell takes us deep into the heart of this forest and by delivering a feature presentation in a 360* panorama, he creates a special and unique piece that really showcases this wonderful place. This high-resolution specialized presentation is well worth the time to immerse oneself.
Weekend Relaxer #52 – Chris Nitz once again finds a great way to share his love of photography with collectables. This shot features his regular beer review, punctuating it with a truly entertaining photograph sure to make the kid in all of us smile a smile a mile wide. Terrific work.
"Flash" Dark Note! – with brilliantly composed lighting, incredibly dramatic results are shared here with us by Howard Jackman. Howard's photographs of his son holding his trumpet uses several techniques and lighting angles to produce a short series of profound portraits.
Wicked – the skeletons of winter's trees form a perimeter around an old abandoned house in this great photograph. Jerry Denham captures this shot and produces a highly dramatic piece, accented with a brooding and textured sky.
Happy New Year – a profound message punctuated with a wonderful landscape photograph is posted here by local photographer Joseph de Lange. Joseph shares a shot of the Cowichan Bay Marina on a cold, winter morning, showcasing the beauty of Vancouver Island through prose and art.
Cold Embrace – Andy Gimino delivers a breathtaking piece in this image taken on the shores of Lake Champlain just as the final moments of the day were disappearing. The incredible blue tones in the sky accent the drama in the dark, defined clouds, all looming over an absolutely incredible landscape.
The Great Wheel – the Seattle city skyline produces a striking subject for Scott Wood to shoot.  The Great Wheel is outlined in blue, providing a great contrasting element against the city's bright lights and distinctive architecture.  This is definitely one of those pictures that delivers more details as you spend time taking it in.
Tide Pools of Montana de Oro State Park – a beautiful set of photographs depicting the raw natural landscapes of the rugged California coastline at Montaña de Oro State Park. Renée Besta does a fabulous job in capturing the scenery, and her blog post accompanies her wonderful images with some terrific background information on the expansive park, adding depth to the story.
The Angel Oak Tree Charleston South Carolina – what a fabulous shot of a tree older than the hills themselves. This iconic tree in the southern area of the US is widely believed to be over 1,400 years old now, and this awesome photograph by Mark Requidan showcases it's grandeur just perfectly.
Savoring Quiet Stretches – a lovely photo and sentiment by local photographer Laurie MacBride who captures a terrific shot of a Red-breasted nuthatch. Laurie's use of extremely shallow depth-of-focus does a great job in isolating this delicate subject from it's background, creating a truly compelling piece to view and enjoy.
Lone Tree with so many tales to tell – the true majesty and wonder that an old tree holds is fully explored in this incredible photograph from the studio of Barry Turner. Fabulous tones in the evening sky work together with intricate details peppered about the scene to create an image that parlays a sense of peace, tranquility and beauty.
lesser than – an almost surreal piece that shares a vision of lennon baksh featuring a dark and gloomy look at a city. The monochromatic processing used to create this photo and the perfect vignette applied work together to deliver a view of society that is personal and compelling.
Blue Bowl Minimalism – Mark Neal photographs a bowl in a museum and through his post-processing creates a minimalistic, almost abstract, image from the results. This awesome shot has several key elements working for it; great colors and tones, great shadows and subtle lines and shapes to create depth.
Cityscape Valencia IV – a sharp architectural study greets the viewer who visits this post by Funky Eye. The composition on this shot is absolutely spot-on featuring a beautiful reflection that mirrors the entire scene in the near-still waters that surround the facility.
Shanghai from the Bund – Adam Allegro shares 3 shots from Shanghai that exhibit the vibrant colors that make up the city at night as well as the incredible architecture that comprises the city. Adam's great shots in this series takes the viewer along as he explores this massive city sharing incredible imagery as he goes along.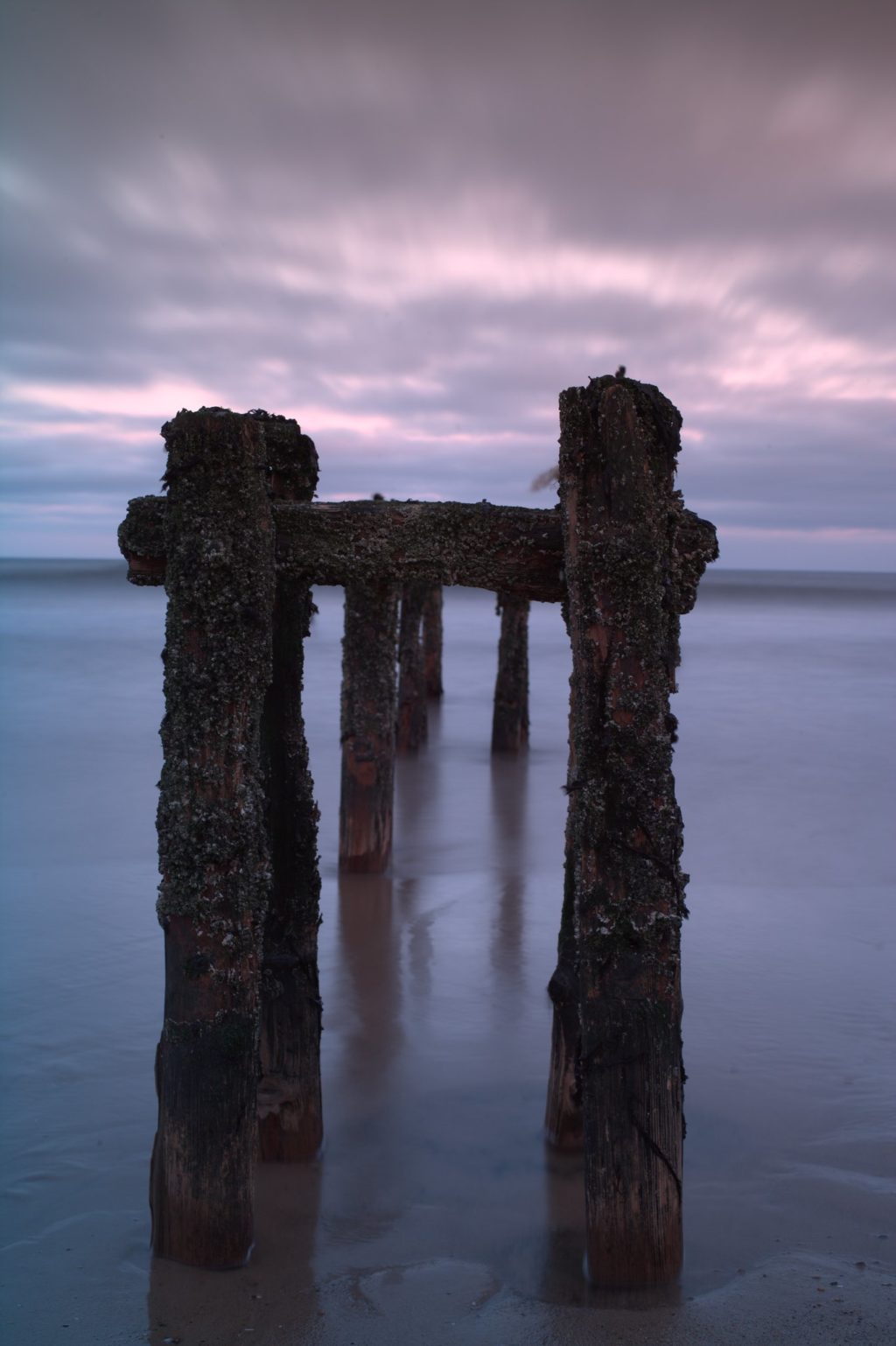 Corridor – Mathias Lucas showcases a black-and-white image that features a long corridor in what I believe to be Europe. This great shot features a perfect composition that takes the viewer right into the frame to discover a compelling vanishing point off in the far distance.
Silence – an old cemetery sits under the watchful gaze of a historic brick church in this shot taken in the Netherlands by Daniel Bosma. This beautiful winter scene adds a touch of melancholy to the setting, working with all the key elements to deliver a compelling and mesmerizing shot to view and enjoy.
Beauty can be found in the unusual – almost indescribable shapes and figures begin to emerge from this pair of black-and-white images featuring old, uprooted tree stumps. Marks and Joey Culver find the raw beauty in these natural formations and in turn deliver photographs here sure to captivate everyone.
More Snow Pics – visiting this blog will present the visitor with a beautiful snow scene, complete with great colors in the sky and a soft reflection of the surrounding landscape in the water. Blake Rudis' beautiful image transports the visitor immediately away from the stresses of the day to a peaceful place.
Lace Curtains – some scenes encountered cannot be explained properly and the only way to fully convey the feeling is through imagery. Barbara Youngleson finds a building adorned with doors that appear to go nowhere, enhanced by the rich textures of the weathered outside.
Colors of New Mexico – Mark Summerfield shares a shot captured in New Mexico that is the pure definition of a study in color and texture. A brightly colored gate against an unfinished wood post finds great interest in a string of dried chilis hanging alongside. A captivating image that reveals more as you spend time taking in the details.
NOLA – the character and personality of New Orleans is unlike that of any other city in the world. Edith Levy's recent vacation to the fabled city has resulted in her coming back with a ton of great shots and this is the first one released of New Orleans.
More on St. Simons Island… – let's head on over to an island off of beautiful Georgia in the USA. Sherry Galey takes us along as she adventures in this incredible part of the country, and in this post she shares a series of photographs featuring this fabulous island and all it's character.
A Cold Morning – a landscape so terribly cold the air looks heavy. This breathtaking photograph by Vesna Zivcic of a church on Lake Bled in Slovenia is a piece so incredible it's sure to haunt your imagination for some time to come.
A Night To Remember – a frozen river plays hosts to natures own light show in the form of the Aurora Borealis in this absolutely jaw-dropping shot by Arild Heitmann. The incredible colors playing off the night sky is reflected by in the frozen river that meanders through the frame.
New York Blues – Erin Duke from Pink Shamrock Photography shares a captivating shot of the NY city skyline as the blue hour descends upon the big city. The buildings are all lit for the evening and the deep blue sky gives great definition to the city's remarkable architecture.
Around The Bend – a bending waterway, lush greenery, puffy dramatic clouds and a blue sky trying to peek through converge in this scene captured by Michael Lewis Glover. The ripples in the water produce a slightly wavy feel to the reflection as the beautiful tones from the end of the day add great color.
Late Autumn Falls – Curt Fleenor presents a wonderful scene of a gentle waterfall off the Virginia Creeper Trail. The leaves that pepper the sides of the falls add color to the scene, and the eye quite naturally follows the water upstream into a terrific vanishing point.
The Beckoning Stairway – framing can be a strong element that when composed just right takes a photograph to the next level. Mark Garbowski's photograph uses this technique perfectly to create an image taken from inside what appears to be an abandoned room, looking into a hallway with really sketchy stairs leading into who knows where. The tension is nearly palpable, and all the graffiti creates focal points that draw the eye around the frame.
A Flash of Blue – a wonderful blue butterfly rests on a flower's petals as Bev is there ready to capture a photograph. Terrific details in the butterfly's features are accented here by the great colors in it's wings, producing a picture that is sure to be enjoyed by all.
Squirrel Portraits – those who know me are well aware of my love for squirrels. I'd bring them all into the house to live with us, if I could. But since that's highly impractical, I get to enjoy the photography of Kerri Farley who shares a pair of great images of my favorite furry friends.
Harlequin Poison Frog – this is a pretty cute little fella, even if he sports nasty venom. This tiny frog is decorated in incredible colors, and this terrific shot captured with a very shallow depth-of-focus brings him to life by isolating him against the backdrop.
INTERESTING BLOGS
Photos: Color Photography from Russia in the Early 1900′s – color photography was just emerging as an image medium at the time that Sergei Mikhailovich Prokudin-Gorskii adventured around this great country documenting it's character and spirit. As WWI and the revolution were approaching Sergei created this collection of photographs which has since become an important source of record for the communities and society that existed here at the time.
Haven House – Lower Saxony, Germany – Dec 2012 – an abandoned house is filled with personal belongings left behind in a hurried fashion, leaving the visitor with many more questions than answers in this series. This haunting collection of photos frames the spirits of the people who lived here, leaving an indelible imprint behind.
The Best of 2012 – a compendium of breathtaking images featuring landscapes, night scenes, star trails and so much more. Brad Goldpaint compiles his favorite and best shots from last year as well as shares a link to his critically-acclaimed short video.
My 10 Best Shots from 2012 – Robin Black is an awesome photographer, capable of expressing great range of emotions in her landscapes. This compendium of her best shots from 2012 features some really breathtaking pieces, sure to be enjoyed by all who visit.
2012 COUNTDOWN – THE WINNER! – John Mead is a friend and constant source of inspiration for all he does for the educational community as well as the photography community. This post features his best image from his 2012 catalog, as well as links that take you to the 25 next most popular. John's images are always fabulous, and seeing this compilation is an absolutely terrific way to spend some time.