As another week passes us by Toad Hollow Photography has been diligently searching all over the internet for the very best links to tutorials, reviews, special features, collections, great photography and really interesting blogs to share. This week's list showcases some neat special features and tutorials that are sure to be enjoyed by photographers practicing all forms of the craft, as well as a terrific collection of great photographs as usual. We really hope you enjoying reading and seeing the pieces posted as much as the Toad did in bringing this list to you.
TUTORIALS
A Pre-Shoot Portrait Checklist – this post is as valuable as gold to the portrait photographer. Joe Farace shares a list of items and considerations for portrait photographers to follow to achieve the best results possible. The end result is better photographs and a happy client.
Getting A Dark Cinematic Look At Mid Day With Hypersync And ND Filters – this short video presentation discusses advanced artificial lighting techniques that are useful in the bright light of day. Various techniques and processes are explored in this article, leaving the reader excited to try new ways to capture that next great photo.
F-Stop, Shutter Speed: A Powerful Combination – various f-stop and shutter speed combinations are explored in depth in this post from Joe McNally. Joe shares his reasoning for applied settings in a trio of vastly different images, and by seeing the results in Joe's great photography the reader gains a much deeper understanding of the importance and effect these two settings achieve when working together.
26.5 Tips On Becoming The Perfect Second Shooter – this terrific series of tips and insights is sure to shed some light on the second shooter role in the realm of wedding photography. While some of the tips may seem to be common sense related, some of the others are rather subtle and can help you stand out from the competition in the field, resulting in more follow-up shoots.
REVIEWS
Extension Tubes: first impressions – an honest review conducted and posted by Light Stalking's very own @astaroth shows us the usage and results of new extension tubes he just bought for his work in the field of macro photography. He includes great notes and details on how the tests were conducted as well as some sample images.
SPECIAL FEATURES
Cherry Point Estate Wines – Vancouver Island is coming into it's own in terms of our wineries. Our recent special feature blog post takes the reader along as we visit one of our award-winning wineries in the Cowichan Valley called Cherry Point Estate Wines. If you hadn't thought of Vancouver Island as a world-class entity in the field of wine production, you will after you've shared our adventure.
Expedition Iceland Timelapse Confirms – Iceland Is Beautiful – if you've ever wondered what the dynamic landscapes of Iceland look like if you were standing there taking it all in, this video presentation is sure to quell this. A 3 ½ minute presentation created by Eric Hines showing the epic and grand beauty of this country.
Footage of Plants and Insects Magnified Thousands of Times – we've all seen those alien-like shots of a fly who's looking right back at us thanks to the magic of macro photography. Well, this is completely different. Stefan Diller has spent years perfecting his techniques using an electron microscope and specialized software to create a whole new look into the tiny world of his subjects.
A Century year old? You don't look a day over 99! – McPhedran Phocus brings us along as she takes in an event celebrating 100 years of healthcare. The heart of the post features a gorgeous old facility designed and constructed in brick, sporting terrific architectural details in an astounding environment. Originally built in 1913, today the Saskatchewan Hospital celebrates a wonderful milestone in it's ongoing service.
Beautiful Abstract Light Paintings Created With Lighted Swords in Pitch Darkness – this is astonishing work, full of color and shapes and lines. Renowned photographer Patrick Rochon performs martial arts type moves with a special "light sword", creating swirling, moving and alive pieces that are as mesmerizing as they are magical.
COLLECTIONS
Stunning Macro Photographs of Animal Eyes – this collection of photographs is both amazing and somewhat beguiling. Suren Manvelyan's work with photographing the eyes of animals close-up reveals a world of details not typically seen.
19 perfectly camouflaged Animal Photos – OK, this is really cool! This post features a collection of photographs of animals in the wild, all of whom are highly camouflaged. Let's play the game of "spot the leopard in the tall grasses" together, shall we? There are a couple in here that I couldn't even see myself… the ones that are recognizable managed to elicit gasps of wonder on more than one occasion from yours truly.
GREAT PHOTOGRAPHY
Sunset at the Grand Canyon – this is one of those epic photographs that leaves you yearning for more. Scott Wood visits the Grand Canyon at the perfect time as the setting sun creates incredible streams of light and the layer-upon-layer of mountains give the viewer a sense of depth. The results are both breathtaking and abstract at the same time; a scene that could only be found in nature.
Canyonlands – Tonal Recession from Mesa Arch – another shot we feature in our weekly list is this one from the studio of Mark Garbowski. This shot was taken in the National Park in Utah and delivers a strong abstract result. Mark's composition and processing in this shot does a great job of conveying depth and scope through the exploration of layer-upon-layer of mountain ranges leading the viewer deep into the heart of the image.
Sandy Point Mansion – Jimi Jones posts a lovely architectural study focusing on a heritage home in the United States. Jimi's post adds some context to the scene, and we get to enjoy a trio of images of this wonderful old home including a stunning close-up of the front entranceway that is just utterly enchanting.
A Beacon Through The Fog – we have just returned from our first photoshoot of the oldest lighthouse in Western Canada, called Fisgard Lighthouse. Today the lighthouse is still active in marine service, helping ships safely make it into Victoria port. The house portion is now a museum, full of interactive displays and information on the rich history that comprises the fabric of this old lighthouse.
The Little Spirit Lifters – some folks here on Vancouver Island don't like the local deer population for what they tend to do to a garden. Other folks, like us, celebrate them for the beautiful creatures they are, seemingly graceful and peaceful in their existence. The only thing better than seeing a deer in our yard is seeing new fawns. Local photographer Laurie MacBride has a new family visiting her place, and she captures three wonderful photos of the new additions to the family.
Glacial Waters – an almost abstract setting awaits the viewer in this photograph that features the ice-blue waters from a glacier running over a waterfall in Iceland. Great details in the rocks that form the falls work in harmony with the fluidity of the moving waters to deliver something very striking. A great photograph by Glenn Barlow.
Butterfly – terrific details on a butterfly perched on a colorful flower brings the personality of this beautiful creature to life for all to enjoy. Ricardo Alves captures a stunning image using a very shallow depth-of-focus, driving the attention of the viewer right onto the beauty of the butterfly.
Old School | Old School (II) – Marcel Mason delivers two views of a classic, classic chopper. This bike has all the elements of an old school bike, with a whitewall tire on the front and industrial looking plumbing helping to get the power to the ground. These bikes were always designed with simplicity at the core, with a focus on the base functionality of a motorcycle. It's these elements that work together that create such a strong sense of character.
don't let the sun go down on urbex stairs – dramatic lighting streams in from diffused windows on frame right to deliver a strong sense of drama and tension. This long abandoned home is photographed here by mika -R- who focuses on a weathered hallway and a gorgeous spiral staircase that at one time expressed the concept of grace.
Au pied de Carcassonne – commanding architecture of castles looms over the city below at night in this stunning series of photographs posted by Mathias Lucas. The way the buildings are lit at night accents the rich history and drama in the city, creating an almost perfect setting for photography.
Shoulder Check – you just won't believe the rich character and personality captured in this photograph by Henrik Nilsson. As a wild short eared owl flies across the countryside, it looks to it's right, looking for anything of interest it might have missed, creating an incredible sense of natural artistic tension.
What are you smiling about? – a terrific expression on the face of a Burrowing Owl looks back at the lens in this really great shot by Brenda Widdess. Brenda's dedication to get the shot certainly pays off here, with her delivering a photograph sure to be the source of delight for everyone who sees it.
Into Town – the San Francisco-Oakland Bay Bridge is captured here at night by Allard Schager, which features light trails from the fast moving traffic and the beautiful lights of the city in the distance. The lights on the bridge form the perfect natural leading line to gently guide the viewer into and through the frame, producing a truly captivating piece to view and enjoy.
Roof Down – an iconic barn finds a portion of it lying prone on the ground next to an operational one. CJ Schmit's photograph features great contrast, delivering a sense of dimension and depth to the image and highlighting the dichotomy of nature versus the structures of man.
N.Y.C. – a fabulous long exposure piece that finds the viewer following a row of wood piers across the waters to rest upon the intrinsic beauty and allure of NYC in the backdrop. Krzysiek Rabiej's photograph features terrific tones and details in both the natural and manmade elements.
Looking over Mt Assiniboine and Mt Sunburst – the raw beauty of the mountains in the early morning light plays with the incredible details of the landscapes below to cast a lovely scene in this photograph by mike pedersen. There is one reflection in particular, a golden/orange crown of one of the ranges, that when found in the picture adds a terrific element.
a game of thrones – dramatic shadows and textures play off the dimly lit room that is home to some form of a torture thing and a single, lone chair. david stoddart's photograph exposes terrific details in the wood and iron elements in the scene, creating a powerful image that is as alluring as it is disturbing.
Evening Majesty – a lovely sunset finds Barry Turner enjoying a vista that features a wooden bridge framed by lovely trees. The natural lines created by Barry's composition are subtle, gently guiding the viewer into the frame and out into the field in the distance as the beautiful colors from the end of day drape the entire scene.
Road Runner – Robert Berry's recent visit to a car show in Fargo resulted in him coming home with a great shot of a classic and iconic car. This bright blue 1969 Road Runner features a convertible roof and incredible colors and tones, all perfectly captured and shared here by Robert.
Camp Antarctica – this shot is much more than a typical landscape, it's a shot that expresses the cold and vastness that is the Antarctic. Marsel van Oosten takes advantage of the cold blues by adding color to the scene in the form of gently lit orange tents, adding terrific complementary color highlights to a wonderful landscape.
Amelia Island – Come Walk With Me – a lovely island is explored by JayJacy Photography in this post. Following along as they do a brief exploration we find ourselves taking the pathways to find a beautiful morning sunrise coming up to meet the day.
Storm Glow – beautiful natural details and tones are explored in this photograph from the studio of Andy Gimino. As a storm passes over Lake Champlain late in the day, it casts great colors into the evening sky adding a terrific element to the scenery.
Grapevine – a gorgeous shot taken early in the morning finds us focusing on the natural and inherent beauty in ripe grapes on the vine. Steven Perlmutter visits Wolffer Estate winery on the east coast to capture this shot full of great natural details.
Underwood – an old antique typewriter sits on display in this great photo by David Williams. These old units instantly take us back in time to an era long before the advent of computers and modern word-processors. David's great shot is processed to highlight tones that are sympathetic to the scene at hand.
The Convent – a profound follow-up to a recent post by Val Robus finds us back again visiting a derelict building in Ireland. The lost stories of those who suffered and lived here is poignantly captured in this series by Val, creating a sense of sadness sure to leave an imprint on all who visit.
Roadside Scene – a little shanty is West Virginia sits on the side of a road, just waiting for Mike Lilly to come along and photograph. Fabulous character in the building is accented here by the complete and utter lack of straight lines anywhere, undoubtedly due to years of weathering.
Andrew Zirkle Mill – Mark Summerfield presents two versions of the same image captured at this 1760's grist mill. The black-and-white version takes on an time-correct authentic feel to it, and the color version expresses the natural beauty and drama just perfectly with great details and textures.
Cypress Trees at Lake Ashby – terrific contrasts are explored here by Marks and Joey Culver using a medium format film camera and some specialized processing techniques. The results deliver a great sense of dimension and depth with the rich contrast by visually exploring the incredible natural formations created by Cypress trees in the still waters.
Summer Getaway – talk about vacationing in style! Len Saltiel captures an iconic shot that studies the incredible architectural details of this 65,000 square foot mansion that once served as a summer getaway "cottage" for the Vanderbilt family.
On the chateau grounds – Jim Nix takes us right into the heart of chateau country in France with this photograph full of character. As Jim notes, this does indeed take on a fairytale look to it, created by the dramatic architecture, colors and details captured in the scene.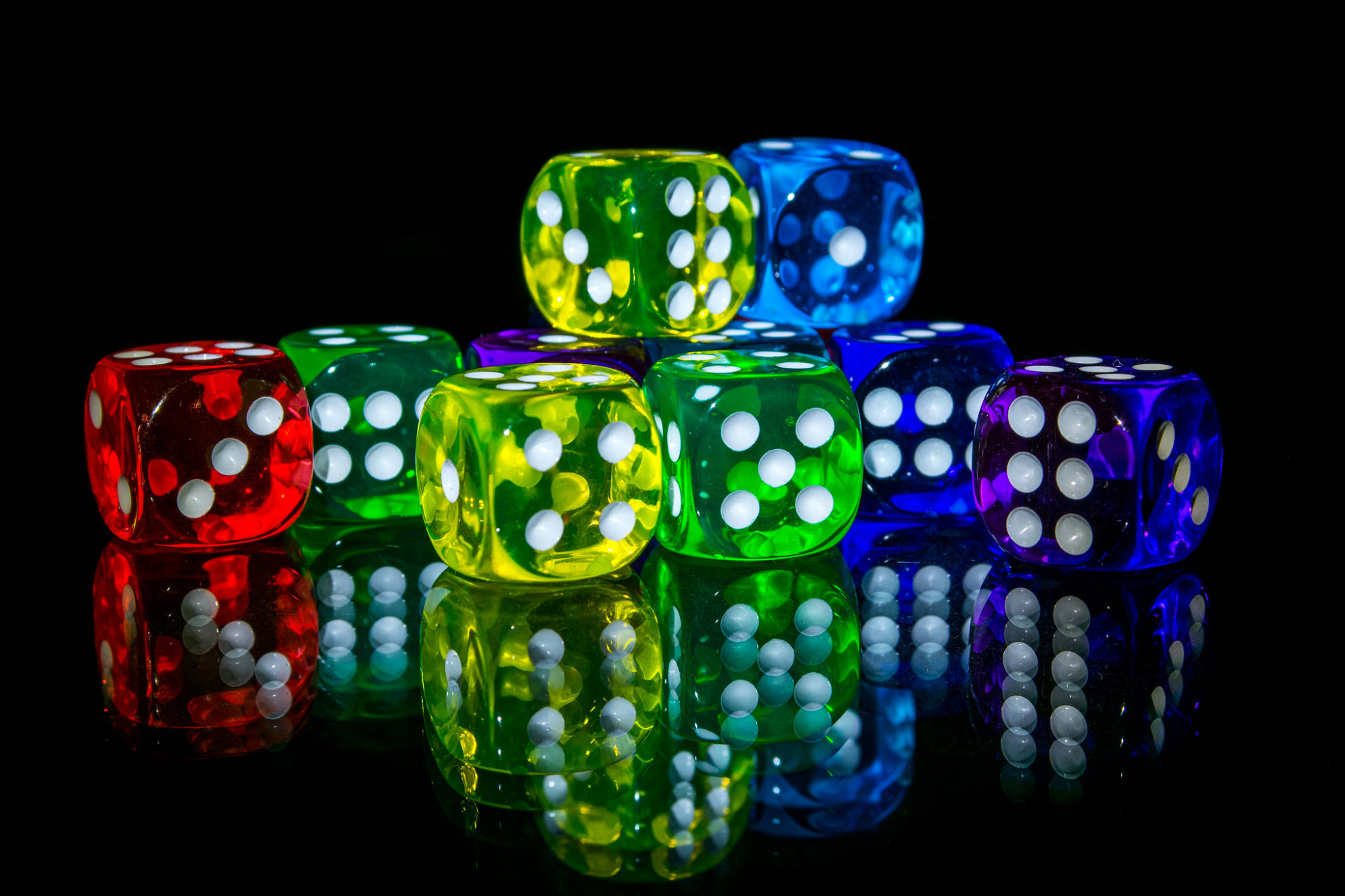 The Dragon and the Alien – fans of macro photography will love this post by Light Stalking's own @astaroth, featuring a pair of insects shot very close-up with great details. Some of these details would never be observed without the aid of macro imagery, and with a subject like these, the results are both a little bit creepy and very magnetic.
Seattle Skyline at Sunset – the beautiful and vibrant city of Seattle creates a striking subject for Jimmy McIntyre to capture, process and share. Taken just as the sun is setting for the day, the beautiful colors of the late day's sky work in harmony with the beauty of the city below as it begins to twinkle and come alive for it's night shift. The finishing touch here is in the terrific light trails captured as cars whisk by hurriedly.
Pacific City, Oregon – Anne McKinnell shares a lovely shot taken from a high perspective looking out across the shores of the Pacific Ocean in Oregon. As wave after wave crashed in on shore, the surroundings take on a natural beauty not found anywhere else.
The Streets of San Francisco – a pair of stylized photographs featuring the vibrant city of San Francisco come to life on Edith Levy's blog in her post here. Wonderful details in the scenery, architecture and people who make up the fabric of the area all come to life in this set, making for a wonderful must-see destination in this week's list.
The Island At The Island – a nearly perfect reflection creates a strong sense of perfect symmetry in this shot from the studio of Jim Denham. The entire scene comes alive with the rich tones from the early morning light, adding swatches of vibrant colors to a primarily silhouetted view.
That public something or other that has not been in use for a long time – Joseph de Lange creates an interesting study of a building located right in the center of my hometown, Duncan, BC. I've seen and wondered about this building for years now and Joseph does a great job of studying it photographically and answering a few questions pertaining to it's origin and original use.
Landed in another world – what a great example of how important a backdrop is for mood, even when using a super sharp depth-of-focus. Angga Ra Putra gets a great photograph of a dragonfly with dew covered plants in the backdrop, producing incredible bokeh and a dreamy feel.
Misty Ridges – terrific depth and dimension is explored in this photograph of the Olympic Mountains, processed in two different ways producing distinctly different moods. Ehpem's image leads the viewer through the layers, accenting the scale of the rolling vista.
Simple Harmony – the epic beauty of the foothills of the Canadian Rockies comes to life in this photograph by SYMPL IMAGES. A gentle fog drifts in and out of the forest, creating an ethereal feel as the eye follows the river into the distance where the rolling mountains go on forever.
Got some Fish – a diver comes across a wall of banded fusiliers that seems to have no end, creating a striking scene composed perfectly by Thomas Conrad. The incredible scale of the event would be hard to comprehend without the image, making for a really amazing example of nature in motion.
Great Sand Dunes National Park and Preserve – Steve Creek shares a photograph of the incredible sand dunes at this national park, highlighting the scale of the composition with tiny people in the distance wandering on the sands. Each day brings a fresh interpretation of the natural landforms by the blowing winds, making for a landscape that is both beautiful and dynamic.
transformer – an industrial site full of rust and texture becomes personified through the art of composition. silent witnesses captures a frame that is both an old and forgotten piece of industrial gear as well as a face complete with creepy dead eyes and a gaping dark mouth. Rivetting and slightly disturbing, both at the same time.
Rock the Road – I love shots like this that feature a very striking Harley-Davidson motorcycle in an industrial setting. CJ Schmit captures an iconic image of the bike in front of an old brick building with a chain-link fence, adding a dramatic feel to a scene that showcases one stunning bike.
Manhattan bridge – long exposure techniques smooth out the feeling of the skyline of New York in this photograph taken at night by Krzysiek Rabiej. Gorgeous colors in the blue hour drape the scene in wonderful tones, accented by the twinkling lights of the vibrant city.
Bow – the ocean's waters curl as they crash upon the shore in this beautiful oceanscape image by Anita Megyesi. Gorgeous warm tones from the fading light work in perfect harmony with the power of the waters arriving on the shore.
Looking Up – crisp lines and terrifically dramatic architecture all come to life in this post by Tim Stanley. The skyline of Houston is expanding, and with that comes new, modern buildings that reach for the sky in a dramatic fashion.
Green Hills of Wyoming – there's something soothing to be found in the green undulating hills of Wyoming, as captured and shared here by Len Saltiel. The waves in the hills as they make their way upward creates natural lines to guide the viewer in and out of the tree patches, making for a beautiful and compelling image to view.
Tempe At Night – color and drama converge in this terrific shot by Chris Frailey that finds us looking over the city of Tempe after a storm has run through and as the sun begins to set for the day. The epic blues from the sunset play with the colors in the storm clouds to create layer-upon-layer of interesting elements to take in and enjoy.
Lime Rock Park ALMS Race 2013 – Car 551 Class P2 – grace in fluid motion comes alive on our monitors in this photograph posted by Mark Garbowski. The incredible fury and speed of a car in the American Le Mans Series is captured in a fleeting frame here by Mark.
Monumental strength – once again the masterful photography and writing skills of Tom Dinning (@tomdinning) turns an image into an introspective look at the human condition. Tom's photograph of a person sitting on a bench in front of the church is terrific on it's own, but when combined with his thoughts and wry humour, we get to take in and enjoy something rather special.
The improbable ridge – dramatic ridgelines of the Almagellhorn mountain-range peeks out from behind a veil of clouds lifting as a passing storm begins to disperse. Andy Hooker (LensScaper) shares a shot taken in film and scanned into the digital format from his archives. A stunning and dramatic piece to view and enjoy in this week's list.
Color Rain – a rainy street creates a perfect opportunity for the photography of Anita Megyesi. The beautiful colors from the neon signs reflects gently in the pooling rain waters to add a splash of color and interest.
Sunset Lightning – this shot delivers two for the price of one, so to speak. Featuring a beautifully colored sky from the sunset and a dramatic and sharp lightning strike, the dichotomy of peace and drama is fully explored in this stunning photograph by Scott Wood.
The altar of the Dresden Frauenkirche – beautiful colors adorn incredible detailed architectural treatments in this photograph by Jim Nix taken inside a splendid church. The colors play with all the features to create an inviting and captivating piece, sure to be enjoyed by all who visit.
The 3 brothers – incredible landscapes featuring three active volcano's captured from an elevated perspective portrays a terrific sense of scale to the viewer in this spectacular image by Herbert Wong. The light casts deep and dramatic shadows across the vast landscape, producing a real sense of depth and dimension in this picture.
Shanghai 16th Pier (十六铺) at Night – a beautiful and crystal clear rendition of the Shanghai cityscape at night is presented in this striking photograph by Anakin Yang. In the far distance we enjoy seeing the newest skyscraper as it's in active construction, soon to become the tallest building in the world, even taller than the famous Burj Khalifa in Dubai.
Soft Light Falls on St. Helens – an absolutely breathtaking piece by Trevor Anderson that showcases the raw and inherent beauty in this famous volcano. The light in this shot from the late day's sun casts a gorgeous red hue over the mountain, creating a strong focal point and adding simply fabulous colors and tones into the scene.
Somewhere in Nevada – I love a great vanishing point, as shown in this photograph by Bob Lussier. Bob's use of black-and-white in processing this shot adds a strong element of drama to the scene that finds the viewer looking down a seemingly endless road.
Old Wreck – an ancient shipwreck on the coast of Scotland comes into focus in this stunning picture from the studios of Fraser Price. The long exposure used to catch this image turns the ocean's waters into a silky smooth covering, accenting the sharp and crisp details in the skeletal remains of what once was a sea-going ship. The natural decay process long underway adds drama and intrigue, and even a sense of mystery.
Come To The Pier With Me | The Pier – Lines, Shadows, Reflections – a pair of great posts from JayJacy Photography shows two different piers leading out to the ocean captured in two locations and processed in two different styles. The result is a great experience for the fan of this type of imagery, one that focuses on lines, shapes and contrasts.
Mother and Daughter – a study of love between two foxes is posted in this piece by Walter Nussbaumer. Vivid details in the animals are all expressed in this beautiful image, sure to captivate the mind and heart of all who visit and see for themselves.
INTERESTING BLOGS
Rare Arctic wildlife scenes caught on camera – Canada is a vast, vast place and in many spots in the country we find no people. Parks Canada has begun a new project recently that finds motion triggered cameras located in various places in the field to capture never before vignettes of our rugged landscapes and the wildlife that call it home.
The War Against Photography is Growing Alongside the Use of Security Cameras – no matter what your personal perspective is on this subject, this article is sure to make you stop and think about the bigger issues at play here. As we increasingly find ourselves living in a surveillance society, why are photographers singled out as potential terrorists? At the same time it would seem that the cameras responsible for tracking everyone's actions are largely operated by private entities and in many cases ignored or overlooked. Is this good, or bad, or completely meaningless? If you have time to read this article, you will come away with your own observations.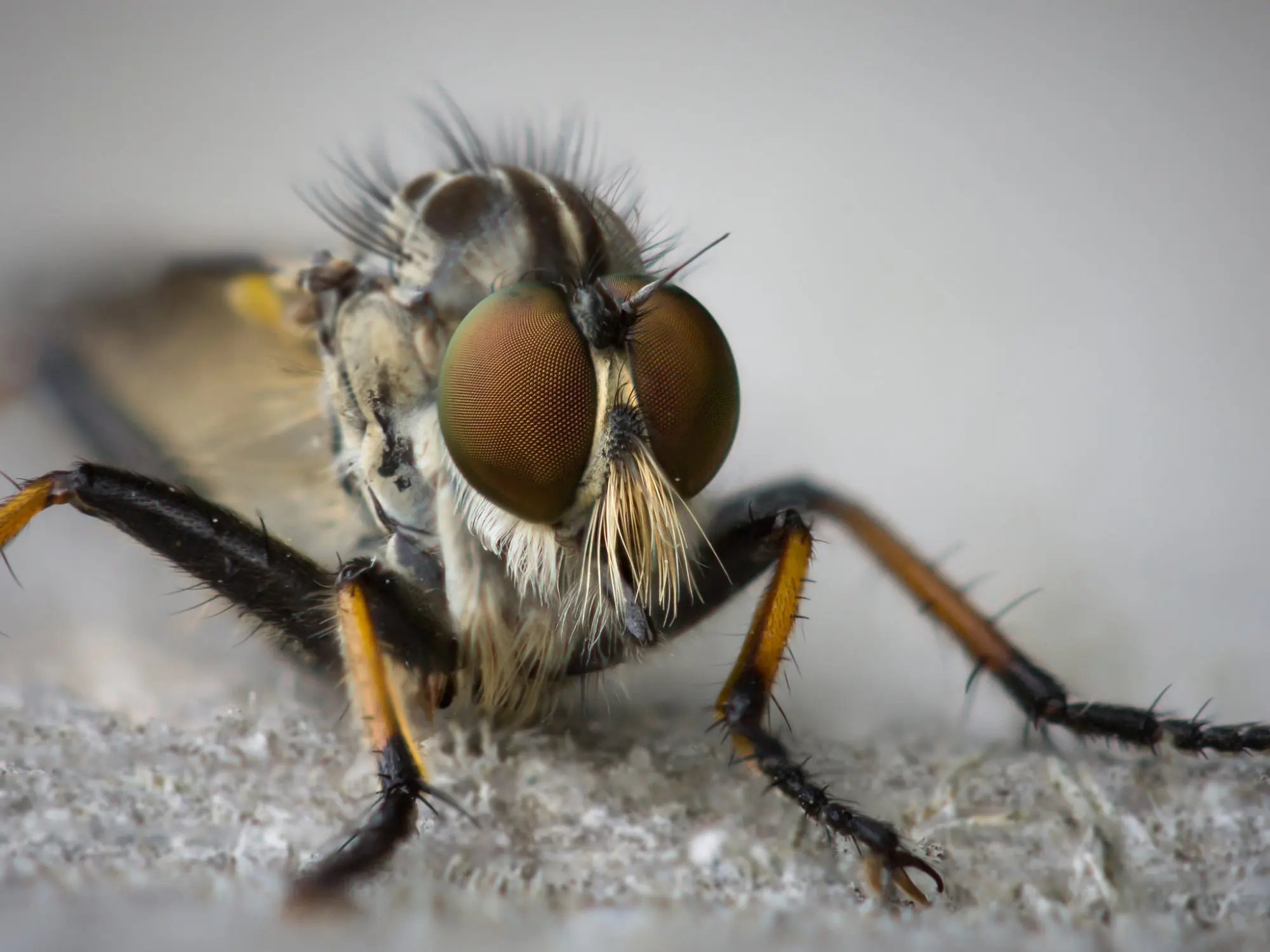 Vintage European Photos Become Windows to the Past – an interesting piece is presented here that finds Kerényi Zoltán locating the exact spot pictures were taken years ago, capturing a new version of this image and then combining the two to bring both worlds together. The results are astounding, well worth the time to visit and see for yourself.
On being selective – Jim Nix shares some great insights alongside his great photography in this post that discusses the maturation of the inner artist. Jim talks about how as time has progressed, his work has become more focused and he has taken more effort in each shot he captures and produces instead of concentrating on quantity.
Invented In 1840, Reloaded In 2013, The Petzval Lens – embracing the future by revisiting the past, this really interesting project finds a group working on a modern day equivalent of the famous Petzval Lens created in 1840 in Vienna. The output from this exotic glass is rather unique, which would explain the huge outpouring of support the project has seen since it's announcement recently.
Grave Connects Two Lovers and Their Differing Beliefs – a short story of how true love transcends everything; community, religion… everything. Even in death, these two people are still connected in a very personal and telling way in the manner in which their graves share a connection together. Absolutely heartwarming.