Amazon continues its quest to dominate every market and offer every product or service possible under the sun.
Now you can add company-branded generic batteries for Nikon and Canon cameras to the list of products on sale from the Seattle retail behemoth.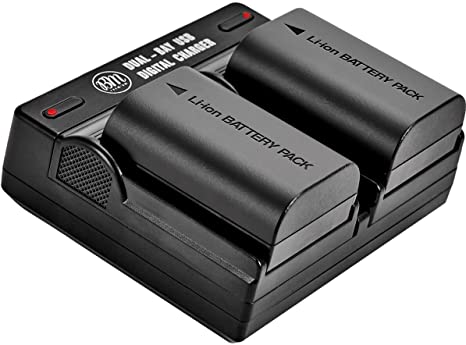 Pushing them under their AmazonBasics line, which offers everything from pens and paper to camera batteries apparently, the batteries are pretty much the same as the company-branded product.
And best of all? The prices are a whole lot lower than you would get if you bought them directly from the company. But that's not really all that surprising.
According to PetaPixel, batteries aren't the only optical product that Amazon has started to sell: The company began to sell flashes for Nikon cameras that were cheaper than $30 just last year.
The batteries added to the AmazonBasics lineup include a LP-E8-type battery often found in Canon equipment and a EN-EL5-type battery for Nikon.
As PetaPixel points out, the range of models compatible with the LP-E8-type battery are many in number and include Rebel T5i, T4i, T3i, and T2i (AKA the EOS 550D, 600D, 650D, and 700D; AKA the Kiss X4, X5, X6, and X7) according to the website. Nikon cameras compatible wit the EN-EL5-type battery are the CoolPix 3700, 4200, 5200, 7900, and S10; and the P Series 3, 4, 80, 90, 100, 500, 510, 520, 530, 5000, 5100, 6000.
The price is likely the thing that will pull in a lot of consumers: $USD 16, compared to official Canon battery at $46 and the official Nikon battery at $USD 33. Best of all is that the reviews on Amazon are largely positive. Heck, you can buy several AmazonBasics batteries for the cost of one official unit.
But some photographers are wary of putting in after-market equipment in their cameras and prefer to use the official products instead. This is probably because most manufacturers will be willing to correct a problem caused by their own gear but will likely balk at helping you if you encounter problems caused by generic equipment.