Couple posing needs to capture two people in a way that embodies emotion. It takes a great deal of experience to pose couples correctly so that they look their best.
While many photographers nowadays are being creative when it comes to couple posing techniques, it's good to know some classic rules of posing before doing something rather innovative.
It's definitely not easy to say what makes a certain pose perfect and what doesn't, taking into consideration the endless range of possibilities. However, what matters the most is that our models look comfortable – if something looks "off", we know that we're doing something wrong!
Simple tips for posing, that we'll discuss here, can change your photos from being average to being flawless, but bear in mind that it takes time to properly pose your couple!
Also, different posing rules apply to different couples – you should always consider their personal style, age, aesthetic preferences and so on. The challenge with shooting couples is the fact that you have two subjects to instruct on proper posing – this is twice as hard as posing just one person!
9 General Posing Tips That Will Get You Started
Before we start analyzing some typical poses that work well, we'll discuss some general tips that apply to all kinds of photo sessions with couples.
1. Notice the details
You don't have to be a perfectionist, but you need to be able to notice if something is just not right. For instance, some couples tend to be very nervous in front of the camera and they may hug and touch each other awkwardly. If you notice this, you should help the couple loosen up a little bit. You should approach them, talk to them and use your sense of humor or compliment them in order to make them feel more comfortable.
2. Ask them to touch each other
A good couple posing or general posing tip is to note that lack of contact makes photographs of couples rather incomplete. They don't have to hug or kiss – in fact, a subtle touch can convey emotions in a stronger way. For instance, she can lay her head on his chest, they can touch shoulders or he can put his arm around her waist. There are many ways to depict their emotional connection!
3. Don't emphasize the differences
By putting two people side by side, you may end up accentuating some physical differences between them, such as their height or weight. These differences may not look good, so you should be prepared and have some solutions in order to make the differences less pronounced. For example, if she is of equal height to him or taller, you can ask them to sit. The same goes for weight – you can also have them sit to trick the camera. You should always use angles wisely!
4. Full-length shots matter
People who are being photographed usually spend a lot of time preparing their entire outfit and this always includes the careful choice of shoes. Because of this, you should have at least 2 or 3 full-length shots. Close-ups may be more important than full-length shots but never forget the big picture as well.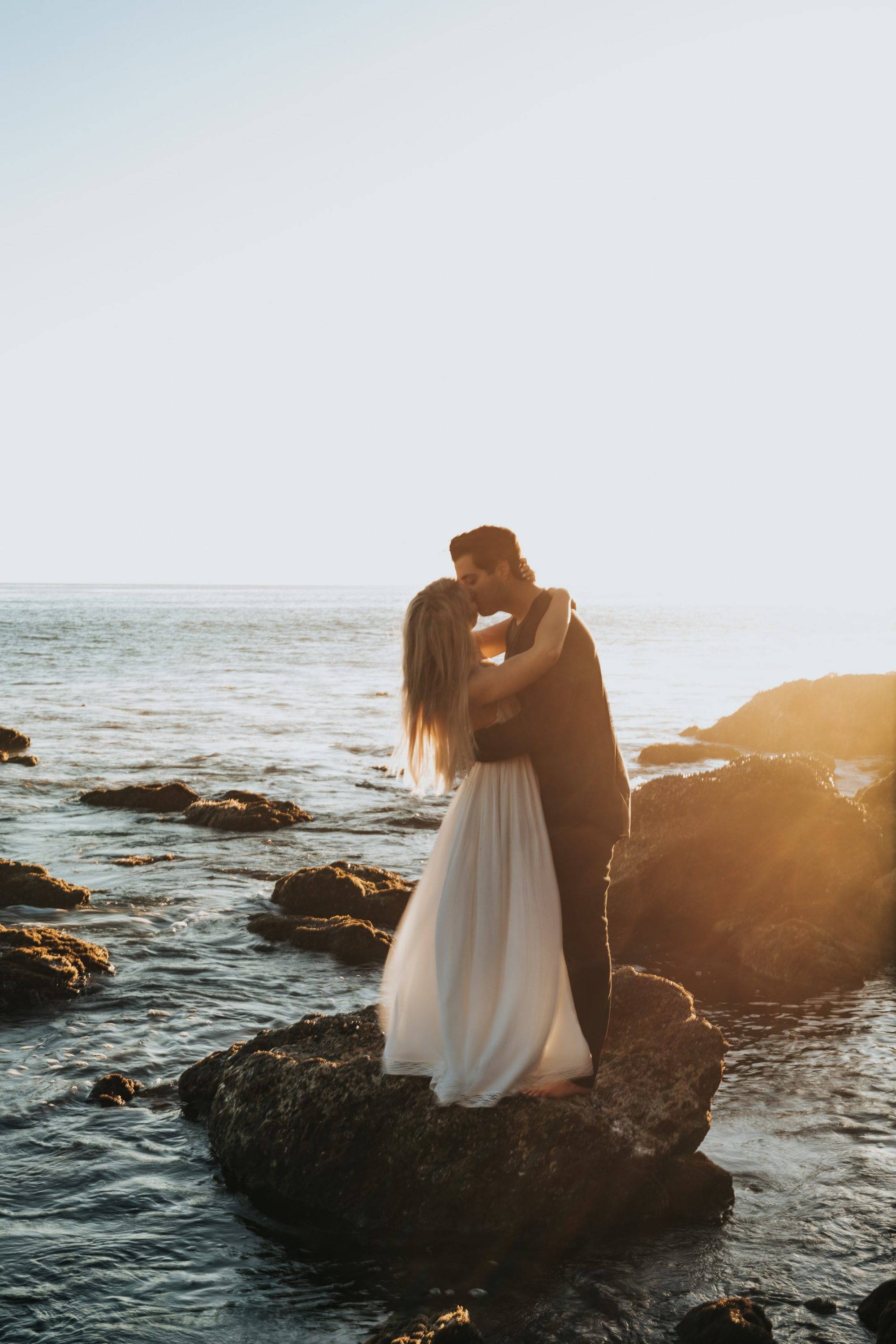 5. Ask them to dance
You don't want your couple to look stiff and uncomfortable, so introducing some movement can be a great addition to those typical static poses. Some really great ideas include dancing or having the couple walk towards you. If you're after something fun, you can also ask them to run towards each other or lift each other. Just make sure to avoid any awkward movements! The atmosphere and body language should be genuine, like something the couple would do naturally.
6. Look for spontaneous gestures
It's not everything about posing! If you manage to capture some spontaneous moments, your models will be surprised in a good way. You should pay attention to the way they look at each other or talk to each other while you're taking photos of them. These "between moments" can be really fun if you catch them, intentionally or accidentally.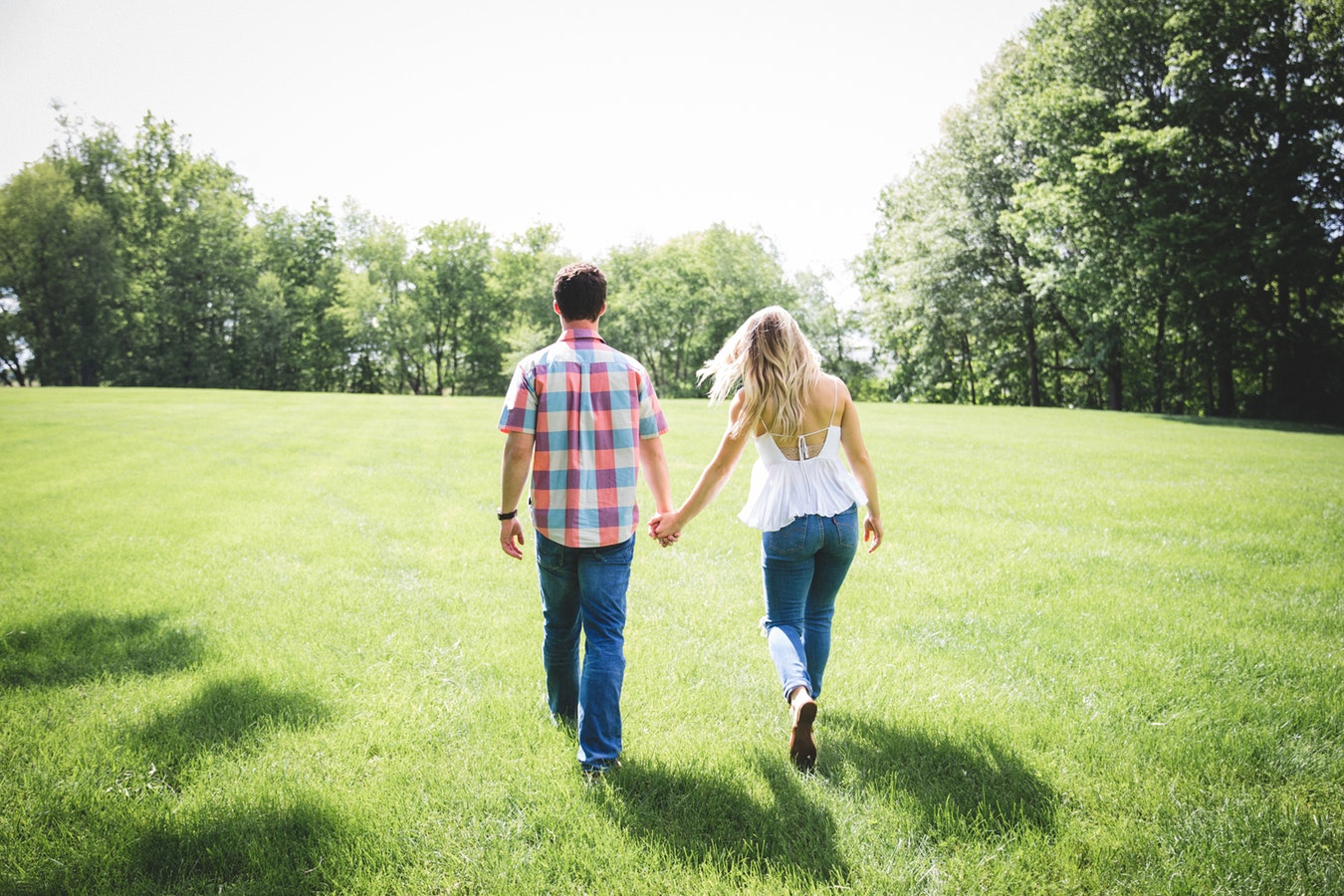 7. Do some traditional shots that everybody likes
In the best case scenario, your photo session should be a great mix of classic and original shots. This means that you shouldn't forget the traditional shot your couple will want to frame in their home – usually something where both of them are looking directly into the camera and smiling.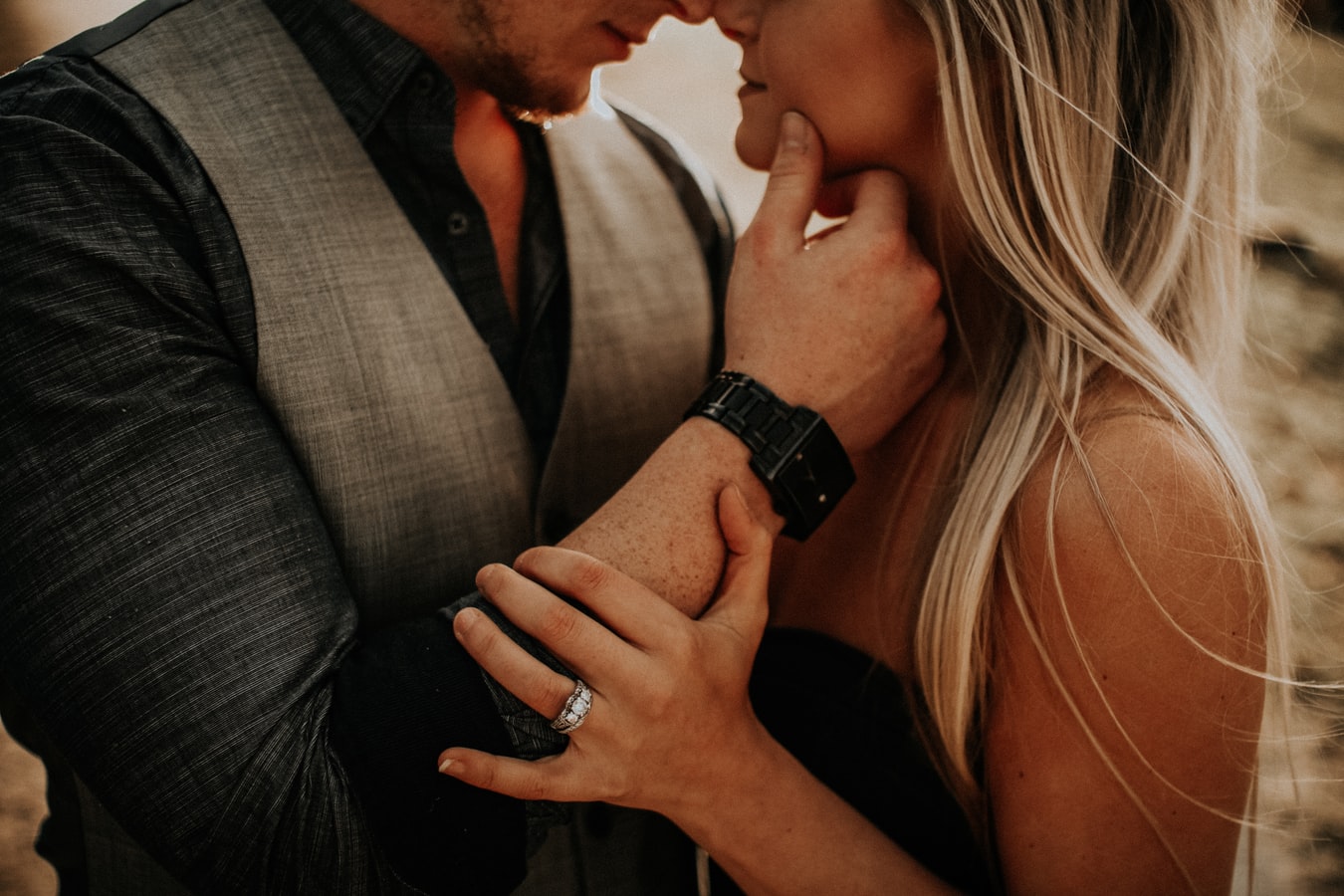 8. Introduce variations of the same pose
The same body posture will look somewhat different if the models change the position of their arms, hands or legs. Because of this, you should always take an additional shot a little differently posed. When it comes to couple posing, he can put his hand in his pockets or she can cross her legs differently. These differences may be small, but they can matter a lot!