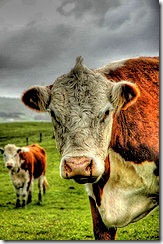 Light Stalking is holding its first photography competition!
We're giving away five of David DuChemin's photography guides. In fact, the winners can even choose which of David's great books they would like.
If you're not familiar with David, he's a prolific photographer and author of five ebooks on improving your camera craft without spending any extra money on gear. If you're a believer in the idea that skill trumps gear, then you will love these guides. (Affiliate Link)
The Rules
To enter the competition, all you need to do is go over to the Light Stalking Facebook group, sign up and post a photo to the wall.
At Midnight December 10 (GMT) we will tally up which 5 individuals have the most "likes" on their photos to find the winners.
You can post as many photos as you like to the wall, but an individual will only be awarded a single one of the five prizes. We're trying to spread the love!
What's next?
It's simple.
1) Join the Light Stalking Facebook group.
2) Post a photo to the group's wall.
3) Get your Facebook friends to "like" your photo.
What are you waiting for?