The latest top-of-the-line Android smartphone from Google, the Pixel 2, is drawing complaints from some early adopters that the Pixel 2 XL's screen colors are not as vivid as other offerings from rival companies and that it may even suffer from screen burn-in according to some reports.
Addressing the issue today, Google said it may issue an update in the future to allow for an even more vivid display option with a greater level of saturation than currently offered on the brightest color setting.
This is of interest particularly to photographers and videographers in that a brighter more vivid screen will "make photos and videos pop" while a more natural tone's "accuracy is better if you want to be sure that your snapshots reflect what you really saw" according to Engadget. In a statement from Google, they said the more natural hues on the display was the result of a deliberate design process the "intent [of which] was to achieve a more natural and accurate rendition of colors."
A dull display is not the only issue facing Google's latest headset – customers have also filed claims that the screen suffers from screen burn-in, blue tint, and a grainy display according to DPReview.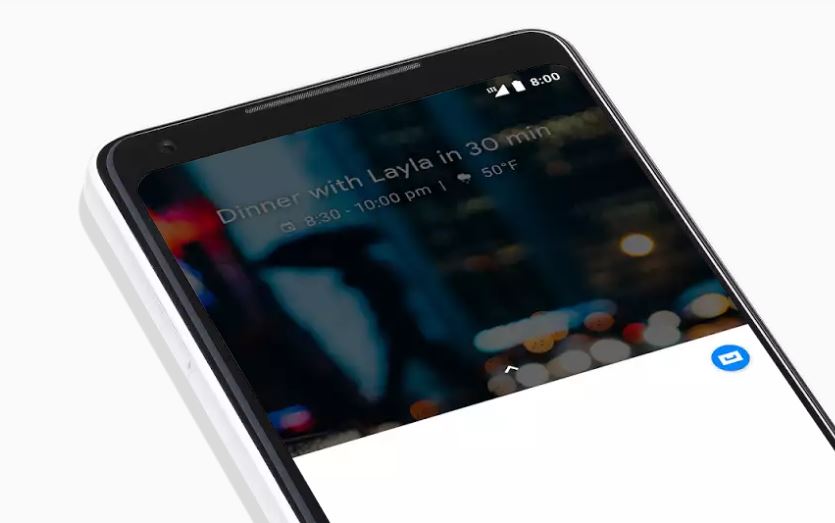 Of the issues identified, screen burn-in is potentially the most concerning for Google's premium device.
The Verge reached out to Google for comment and the tech giant had this to say about the POLED screen on the Pixel 2 "The Pixel 2 XL screen has been designed with an advanced POLED technology, including QHD+ resolution, wide color gamut, and high contrast ratio for natural and beautiful colors and renderings. We put all of our products through extensive quality testing before launch and in the manufacturing of every unit. We are actively investigating this report."
Screen burn-in is common to many devices, but the speed with which Google's Pixel 2's display is deteriorating has many new users concerned. The issue was identified by Twitter user Alex Dobie of Android Central.
When he switched his new phone to an entirely gray background, Alex noticed the faint outline of the phone's navigation buttons at the bottom of the screen. He claims this is after only seven days of use, again, a remarkably quick time for a screen to exhibit such issues.
After being first identified by Ars Technica, other reviewers have also noted that the Pixel 2 phone's display has a grainy quality to it that its smaller sibling does not share. In terms of a blue tint, users have noticed this tint when viewing the phone from the side. While most users view their headsets from the front, the blue light when viewing the display askew is off putting for some early adopters.