With photography deals happening around the web all the time, you are sure to miss out on many of them. We are here to help you! Here is the latest edition of our weekly post on photography deals from around the internet that include offers on photography education, gear and presets. We hope you like them!
Photography Education
Complete Lightroom and Post-processing Video Course [24 hours left]
This is by-far the most complete Lightroom training bundle we've seen available online. If you want to drastically improve your Adobe Lightroom and post-processing skills in a few hours, this is for you. You'll get 62 videos, 2 PDF guides, 42 Presets and a Cheatsheet. Price – $79.97 $47.97 (40% off) only for 24 hours.
Landscape Photography: Shooting From Dawn to Dusk
In this course at Craftsy, photographer Rick Sammon teaches the technical and artistic skills of landscape photography. You will learn the secrets of shooting through the day – from sunrise to sunset – and the course covers everything from using lens, filter, techniques, and post-processing tips. Price – $59.99 $44.99 (25% off)
Create a Gorgeous Photography Site with SmugMug in 90 mins
This free Udemy course by photographer Ryan Oakley will teach you how to build your own photography website on Smugmug. From customizing the site to your taste to setting up a store to sell your photos, the course covers it all. Price – Free
Photography Gear
DiCAPac WPS10 Waterproof Case for SLR/DSLR Cameras
If you'd like to use your camera underwater, then this might be a good waterproof case that you can try. From the reviews that we've read, it works well underwater up to a depth of 5m. To be on the safer side and to prevent an accidental leak, you'd do good by staying within that range. For a price of $68.89, it costs much less than the hard shell cases but you get what you pay for. And if you are just a hobbyist looking to expand the variety in your photographs, you can give it a try. Price – $149 $68.89
For a fraction of the price of first party external flashes from Canon/Nikon, this product gives you plenty of bang for the buck. If you are beginner looking to learn flash photography or if you are a pro looking for a backup flash, this would be a good investment. It's unbeatable for the price it comes at. Price – $99.99 $74.89
Presets
Better Skies – Lightroom Presets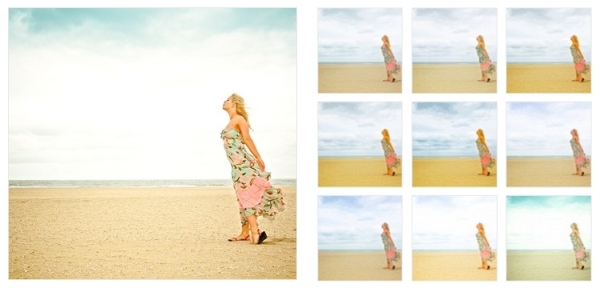 These presets from Presetify, can make your outdoor shots pop by enhancing the skies in your photographs. You get 10 premium presets in this collection that can not just enhance the good skies but also rescue the bad ones. Price – $34