Light Stalking has grown into a thriving community with close to a million people following us or seeing us online in one form or other, every month. In all of the hullabaloo, it's easy to miss the core of what's happening in photography on Light Stalking. So that's why we decided to sum it up for you. Here's what you missed recently on Light Stalking.
Photo of the Week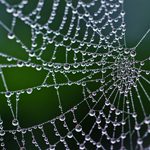 This gorgeous photo is is by tom dinning.  Tom can also be reached on his blog, Facebook and Flickr.  You can comment on this photo here.
The Most Popular Stories from the Last 7 Days
•How to Make a Darkroom in your Bathroom – Back in the good old days many photographers processed their own black and white film in their bathrooms.  This tutorial will walk you through the steps of the immensely rewarding practice of developing and printing your own film.
•Enough Brilliant Photography Links to Implode the Universe – Toad Hollow Photography scours the internet on a weekly basis to bring you the best of the best in the world of photography.
•How Much Post Production is Too Much? – This topic has been a major source of controversy lately in the photographic world.  Photojournalism as well as commercial photography are discussed in this article.  What do you think?
•Capturing the Beauty of the Urban Landscape – You don't have to live in the wilderness to capture stunning photos of landscapes.    These helpful tips on lighting and composition will get you started.
What You Missed in the Light Stalking Community
Submit your photo to this week's photography challenge – Waterdrops!  Show us your photos of water doing what water does.  Is it in motion or is it sitting in droplets on the surface of things?
We have had some great responses to our last few photography challenges on the forum.  Last week's photography challenge was Come and Get It! – Show us your photos of food!  Also, check out the Tree/s or tree parts challenge from the week before.
Other Weekly Photography Challenges:
View this week's Mobile Monday Challenge.
We'd love to chat with you! Add your opinions here:
•I Loved This
•I suspect we have lurkers
•Selective Color
•Foggy Morning
What Are Our Members Up To?
We have some amazing members here at Light Stalking that run the gamut from career professional photographers through to beginner enthusiast. Here's what a few of them are up to in photography.
Great Shots Uploaded to the Light Stalking Community
Photo by Mike Dean.  He can also be found on Facebook, Twitter, Flickr and his blog.
Photo by lgal.  He can be found on Flickr.
Photo by Ciubotaru Catalin.  He can also be found on his website, Facebook and Flickr.
If you're not already part of the Light Stalking community then come and join the fun. We promise not to bite!