Even though the word photography means ''writing with light'', it turns out that the lack of light can be a rather inspiring obstacle for those who don't like it simple and easy.
Portraiture and low light conditions can go hand in hand very well, provided that a photographer has both solid technical knowledge and some extraordinary ideas.
The versatility of low key portraits is astounding because the puzzling atmosphere they possess can oscillate between dreamlike intimacy and raw directness, depending on the source of natural or artificial light that breaks through the darkness.
Strikingly beautiful low light images can be found in any genre of portraiture – fashion, editorial, documentary, even wedding, engagement, and maternity photography.
The key to successful ''dark portraits'' is the ability to understand what kind of environments and models have the best potential to rise and shine in less than ideal light conditions. The following tips can help you recognize some patterns and clues that lead to great low key images.
Natural Light And A Tripod Are Often All You Need
The majority of reputable DSLR cameras made in the last 5 years behave well in low light, even at moderately high ISO.
This means you don't need any seriously expensive gear in order to make great looking portraits after dark. However, a tripod is a must!
The only way to avoid blurriness at longer exposures (except if you have a wonderful gift of exceptionally steady hands) is using a tripod or monopod. The slowest shutter speed for a handheld camera is not a universal number, but it's usually between 1/60s and 1/30s, which is good to have in mind when shooting low light portraits.
Even though you can use any lens for this type of portrait sessions, it's really helpful to have a fast lens such as a 35mm or 50mm, f/1.8. These lenses can save your time and nerves because they allow you to shoot even in quite dark environments.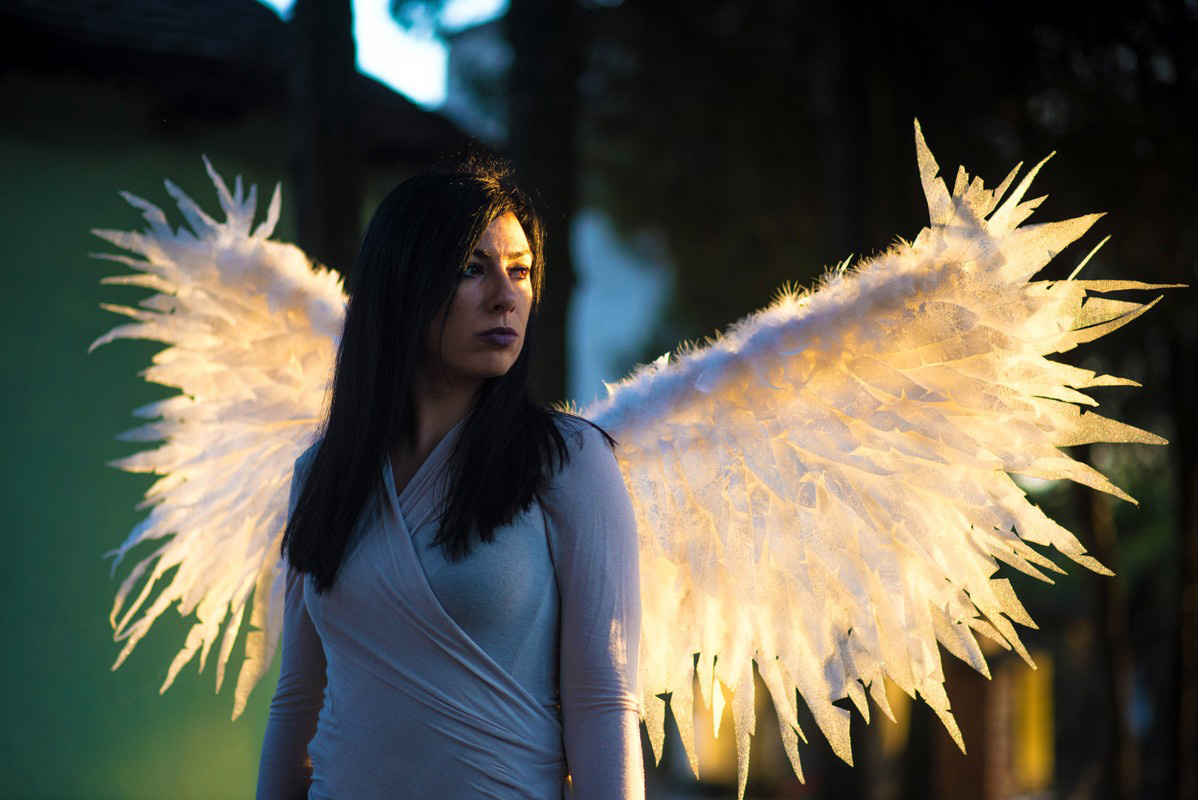 Experiment With Multiple Light Sources
Of course, if you like playing with various light sources (flashes, LED lamps, studio lights or even some kind of homemade experimental lamps), you don't have to be minimalist and stick strictly to natural light.
Having an additional light source means you probably won't have to use a tripod all the time and this gives you a certain freedom of creativity.
If you're shooting outdoors, interesting results can be obtained by combining street lighting (illuminating the top of your model's head) with a flash or a small LED lamp you can position anywhere you want.
Another great option would be to combine candlelight with some subtle artificial light if shooting indoors; candles are often too weak to light up the entire room and they can use some help from another light source.
Using Light-Reflecting Surfaces Can Alter The Atmosphere
Mirrors, glasses, polished metal surfaces or a body of water – they can be your best friends while shooting in the dark! They help you multiply or alter the effects of your light source and they also create the illusion of more space.
Depending on the purpose of your photo shoot, you can create eerie effects when using candles and mirrors, elegant yet ominous atmosphere when working with water and candles or a sci-fi appeal when combining a cold, bluish shade of artificial light with metal surfaces.
Either way, the fun is guaranteed and you will certainly learn something new about the nature of light and how to tame it.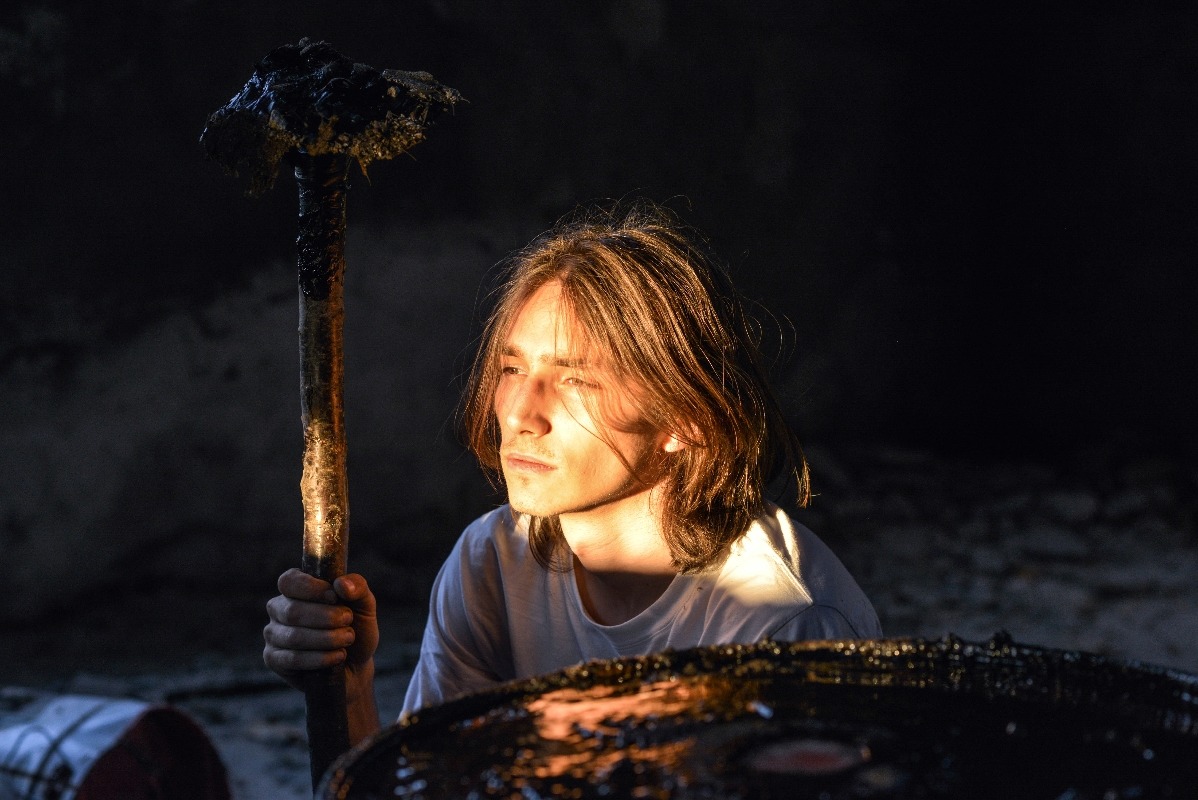 Unusual Or Contrasting Patterns And Shapes Can Enrich Dimly-Lit Portraits
When you run out of your photographic ideas, try to think like a graphic designer and incorporate some abstract shapes and interesting color combinations into your low light portraiture.
Photographs that are very dark, even if executed gorgeously, often lack a pinch of something special and it's vital to spice up your work in order to make it stand out.
For instance, if you're shooting your model outdoors, try to find some ''errors in pattern'', such as unusually stained walls or plants with vibrant flowers in the middle of the urban jungle. These details truly matter!
Not Every Model Looks Fantastic In Low Light – It's Ok To Be Picky
Take this with a grain of salt, but it seems that not everybody has the necessary appeal to ''glow'' in the dark.
Some people simply make better daylight models, while others show the full complexity of their beauty when the lights are low.
The best way to discover what works for your models is to take time to shoot them both during the day and at night. Also, some specific features, such as light blond hair, red hair or very pale complexion can look particularly bold and expressive in low light conditions.
If you're interested in making the most out of your portrait sessions, it's great to hire a good make-up artist who can help you transform your models.
Compared with daytime portraiture, low light sessions tend to be more demanding and more technical; there are usually more parameters and possible limitations you have to take into account.
At the same time, working with models in such challenging conditions can bring your creativity to a whole new level; isn't it truly exciting to stand in the middle of a deep forest right after the sunset, with your camera, tripod, and models, trying to make something otherworldly beautiful?