We brought you news late last week that Canon was pursuing an artificial intelligence-powered camera possibly in the PowerShot line.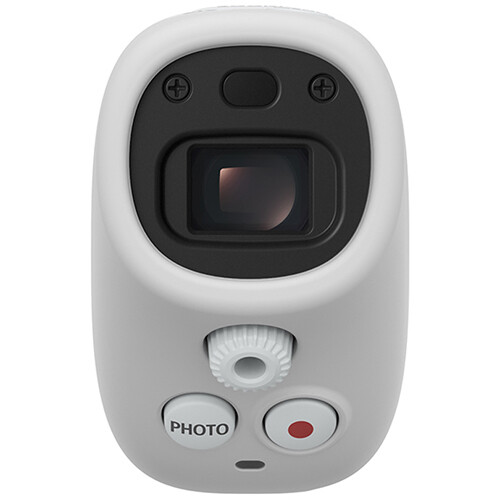 If you missed that article, you can read it here.
Today we're getting some more details on this AI device, including when we might expect to see it as well as how Canon plans on bringing it to market.
Expected to be unveiled on January 29, the PowerShot PICK will debut alongside a crowdfunding campaign on the website Makuake, PetaPixel reports.
Leaked photos shown off by PetaPixel show a small device much like the one we described in our previous report that will be able to take photos on its own using AI to detect subjects, among other things. It shows a handheld configuration as well as a mounted orientation for capturing photos and videos. Notably, the PowerShot PICK lacks a display of any kind.
Some new information we've gleaned about the PowerShot PICK is that it will make all of its photos and videos available through a companion app and that it could be part of Canon's broader campaign to explore markets that are more like appendages to rather than direct competitors with smartphone cameras.
That makes sense given that Canon imagines a much smaller camera market in the near future. You can read about the company's predictions – and what it is doing to prepare for them – at this link right here.
What do you think of the potential for combining artificial intelligence with camera technology in the future? Do you think it will put a lot of photographers out of work? Let us know your thoughts on this in the comments below.
Check out some of our other photography news on Light Stalking at this link right here.