Minimalist portraits are a perfect example of beauty enhanced by simplicity. If you manage to simplify your portrait images in a good way, you'll notice that they can become even stronger from the emotional point of view. This happens because your subjects become the sole center of attention in minimalist portraits – all the distractions are removed.
Check out our 5 useful tips for great minimalist portraits and start practising them on your own!
1. Use A Large Aperture
Using a large aperture is one of the most useful strategies for beautiful minimalist portraits. Since you need to remove all the background details and focus on the subject, you should rely on a shallow depth of field.  It will make your subject stand out and create a stunning bokeh.
The larger the aperture, the fewer details you'll be able to capture. For instance, a very large aperture like f/1.2 will allow you to focus on a specific part of your subject's face (lips, eyes, nose) and blur out everything else. This can work really well in minimalist close-ups, just like the one below.
A bit smaller aperture like f/2.8 will let you focus on the entire face of your subject while keeping the background blurred. You just need to come up with a clear idea first and then pick the aperture accordingly.
2. Use Simple Props
Your minimalist portraits don't have to be extremely minimal – in order to make it more dynamic, feel free to use various simple props. If you notice that your minimalist portraits look bland and boring, introducing some props can make them much more engaging.
Good examples of simple and affordable props you can easily find are chairs, stools, tables, flowers, frames, vases and similar decorative items. Introducing these props can help your model too since it's easier to pose when you have a certain object you can interact with. Instead of just standing in front of a backdrop, your model will be able to sit or stand on a chair, hold flowers and so on. This will make the entire composition more interesting.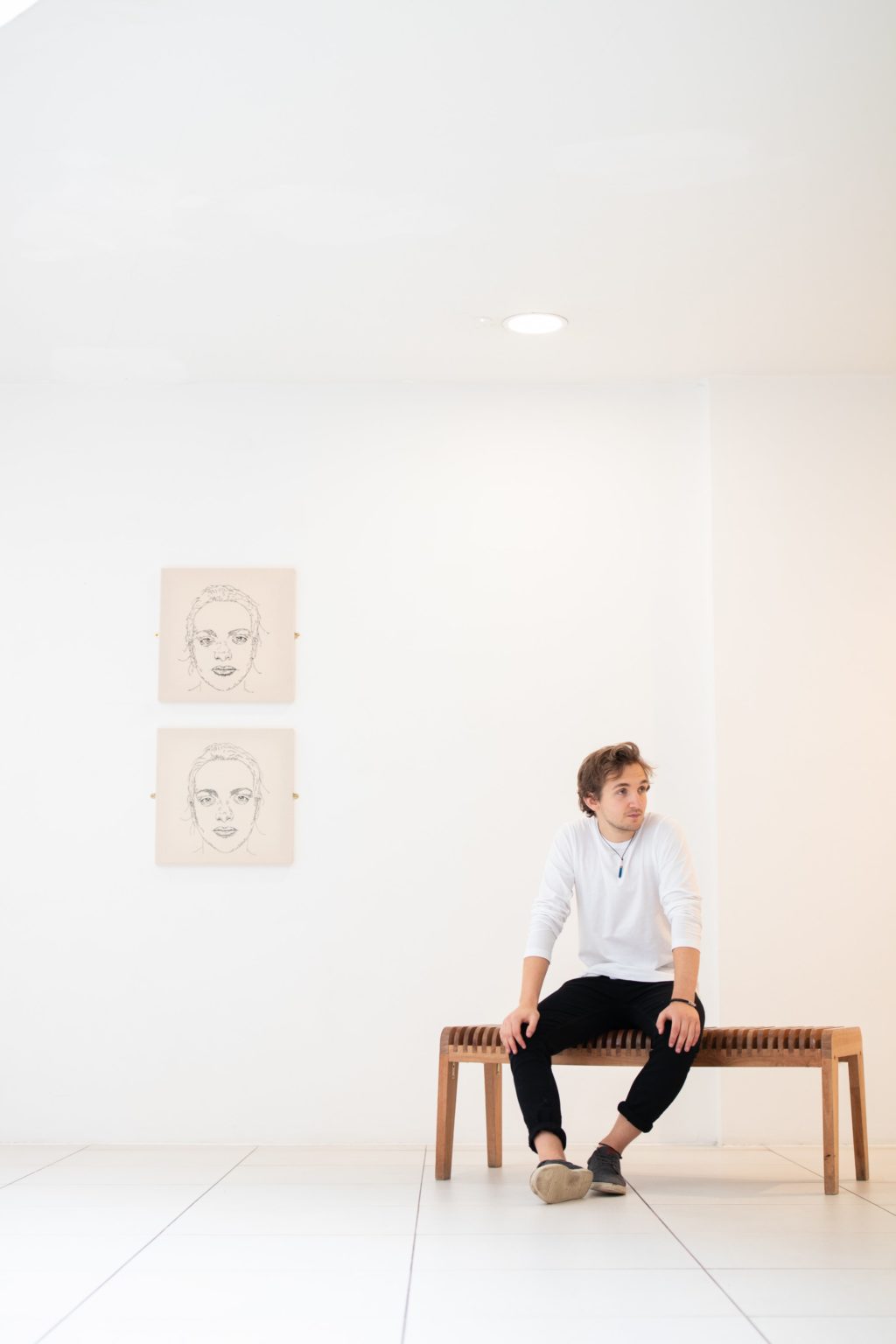 3. Choose The Lighting Carefully
Certain types of lighting suit minimalist portraits better than the others. Lighting can strongly affect what the background looks like and this matters a lot in portraiture.
Backlighting looks very dramatic and it can be a great choice for minimalist portraits. You just need to ask your model to stand in front of the light source and make sure you capture a streak of sparkling light around your model's body or face. Backlighting also creates light flares and you can capture them if you find the right angle. These flares can make the image even more cinematic!
In addition to backlighting, directional light can make minimalist portraits rather powerful. This type of lighting creates strong shadows and it can look harsh, but it will make your portraits very bold. The brighter the light, the darker the shadows will be! In case you want to soften this type of lighting, you can use accessories like shower curtains and place them in front of the light source to diffuse it a bit.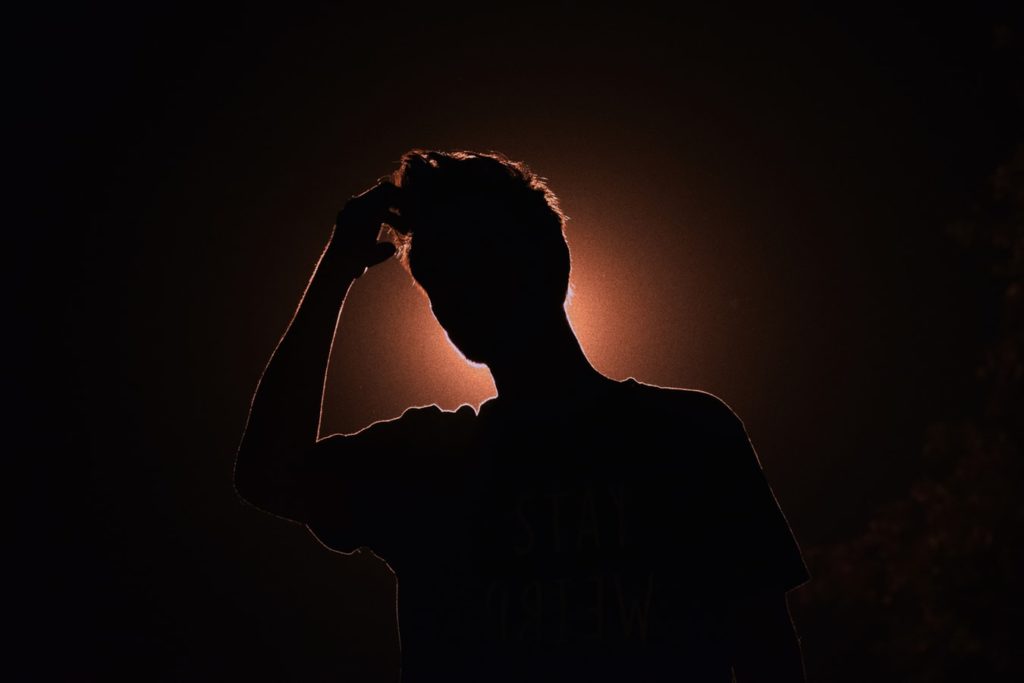 4. Convert Your Portraits To B&W
Black & white photography is by its very nature already simplified and decluttered – if you combine it with a minimalist approach, your portraits can have an enormous emotional depth or maybe a vintage vibe, depending on your choice of model.
Black & white minimalist portraits require careful editing because it can be tricky to convert the images to b&w properly if you're not an experienced photographer. Make sure that your monochrome portraits look vibrant and that their tonal range is rich! You can also use a black and white plugin for Lightroom (such as Silver Efex Pro 2) in case you're not proficient in b&w conversions.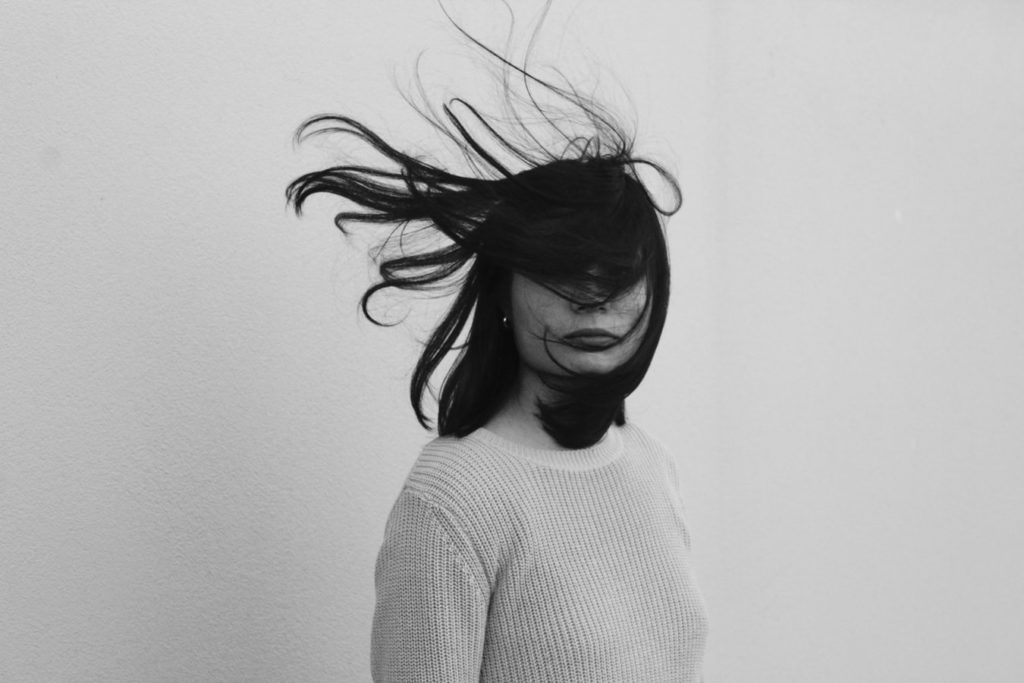 5. Use Monotone Backgrounds
Since you have to keep your compositions as simple as possible when it comes to minimalist portraits, you should stay away from distracting elements such as colorful or busy backgrounds.
If you have a studio, you can use monotone backdrops – those brighter ones (white or beige) will make your photos more serene and joyful while the darker ones will make your portraits more mysterious and definitely more dramatic. You can choose any of them but be aware that they will affect the overall mood of your portraits!
If you don't have a studio, you can photograph your model in front of a clean solid-colored wall or door.
To learn more about minimalist portraits, check out the following links.
Further Reading To Help You Capture Great Minimalist Portraits: