If you're into fashion photography, you have certainly heard about Model Mayhem. It is one of the most popular social networking sites for both established and aspiring fashion models, actors and actresses, make-up artists, photographers and digital artists.
Using Model Mayhem can make the tricky process of finding the right model somewhat easier because you can contact models directly and you don't have to rely on various modelling agencies. Signing up and creating a profile on Model Mayhem grants you access to many options – casting calls, trade for print and paid work as well as collaborations with other photographers, fashion designers, internet brands and make-up artists.
Anyone can use Model Mayhem – the level of experience is irrelevant. In case you want to learn how to get the most of Model Mayhem.
Check out the following tips and tricks and always think safety first!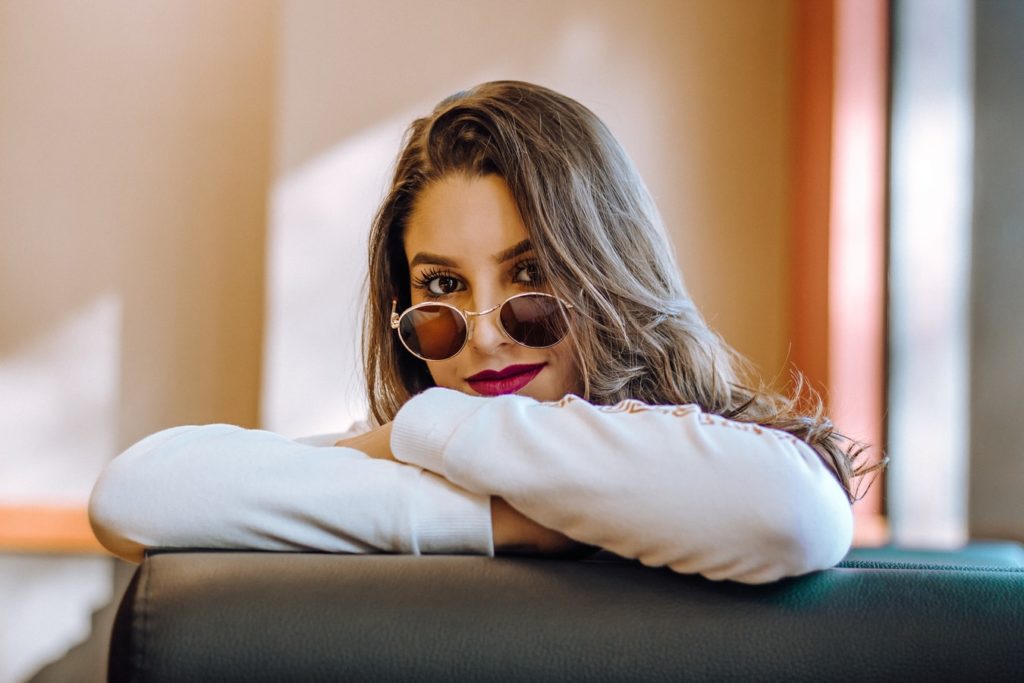 How To Use The Website
Model Mayhem is a user-friendly model management website – you probably won't have any navigation issues.
When you sign up for a profile, you will have to choose your membership level first. There are 3 tiers – the basic membership is free, the premium one costs $6.00 per month and the VIP membership costs $10.00 per month.
Of course, the more you pay, the more access you have and the more photos you can upload. For instance, if you pick the basic membership, you will be able to upload 50 portfolio images and send 10 friend requests per day, while the VIP membership allows you to upload 500 portfolio images, send up to 50 friend requests per day and also send private messages to non-friends. You can always start with the basic membership and upgrade to a paid plan later on.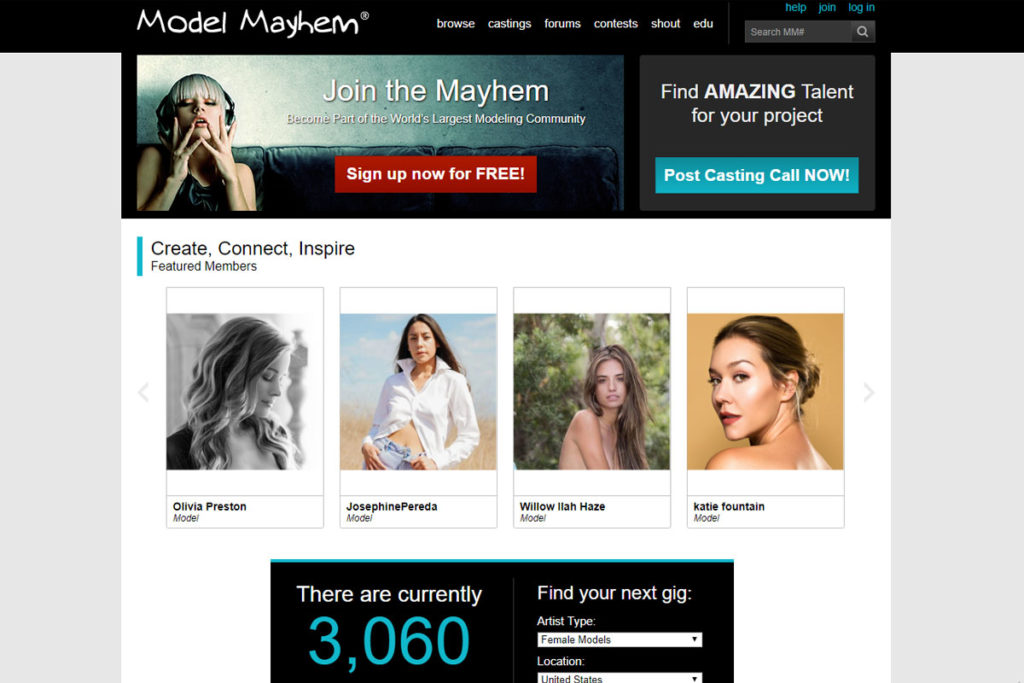 Communicating With Model Mayhem Models
In order to have a good communication with a prospective model (that will lead to a successful collaboration!), you should send a detailed message and explain who you are and what you do. You should also invite a model to look at your portfolio and see your recent shoots. Your portfolio should feature only the best of your fashion shoots so that the model can have a more precise idea of what you really like to photograph.
The next step in communication is to guide your model through what you'd like to do for the upcoming shoot. Always explain what your aesthetic concept is and feel free to ask your model for any additional ideas. If you decide to collaborate with experienced models who have already established their modelling careers, bear in mind that such models can help you get the best out of the fashion shoot.
Model Mayhem has a very basic messaging service – you can send messages and attach files, but you can't make calls. Once a model agrees to work with you, you should exchange phone numbers or at least email addresses.
Remember to always stay professional when messaging or talking to your model – avoid posing awkward or too personal questions and using language that is too informal, vague, exaggerated, or subjective. Your model is not your best friend – it's a person you barely know, so act accordingly.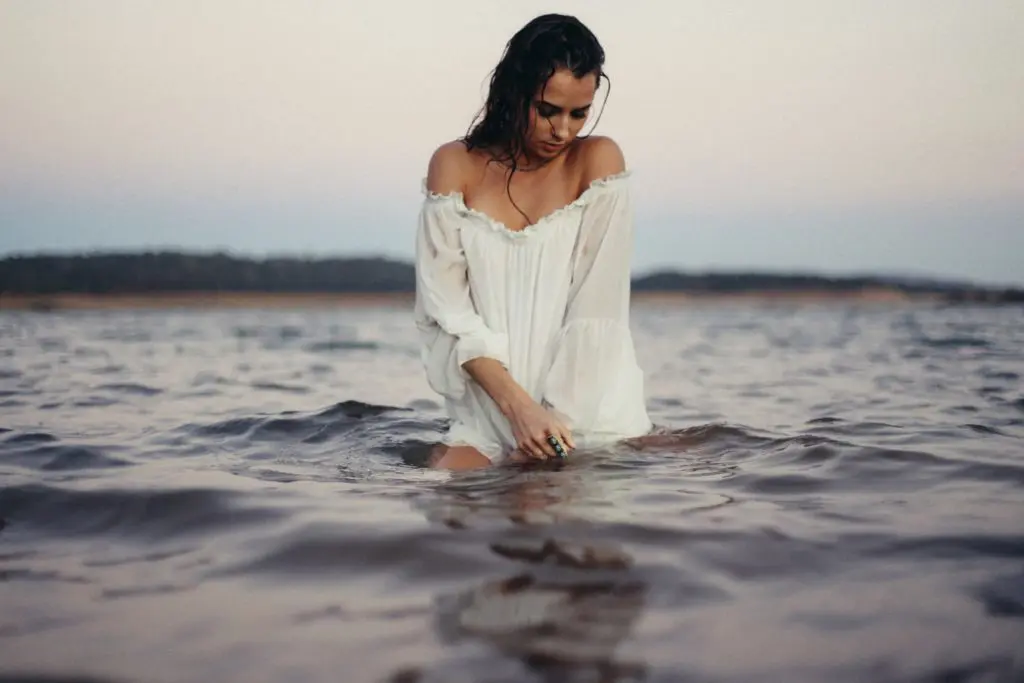 Email Etiquette Tips
In order to send private messages to non-friends on Model Mayhem, you have to have either premium or VIP membership. Premium membership allows you to send up to 100 messages to non-friends per month, while VIP membership gives you unlimited options.
In case you're not good at composing emails, no worries – we have a list of useful tips for you! Once you've found a model you want to collaborate with, make sure to send a well-thought-out message.
Keeping a good reputation on Model Mayhem is crucial for your success.
Always start off with a quick intro, express your interest and tell a little bit about your qualifications and work history.
Include a couple of specific details about your personal style as a photographer. This will help you create an engaging conversation.
The shorter the paragraphs, the better. People usually get bored by reading very long paragraphs, so make sure there are enough breaks.
Require the person to take action – the easiest way to do this is by asking to meet up and discuss the collaboration in person.
Don't be too formal – it will sound dated and awkward in the context of the fashion industry. End your email by saying "Thanks" or "Thank you" instead of ''Sincerely yours''.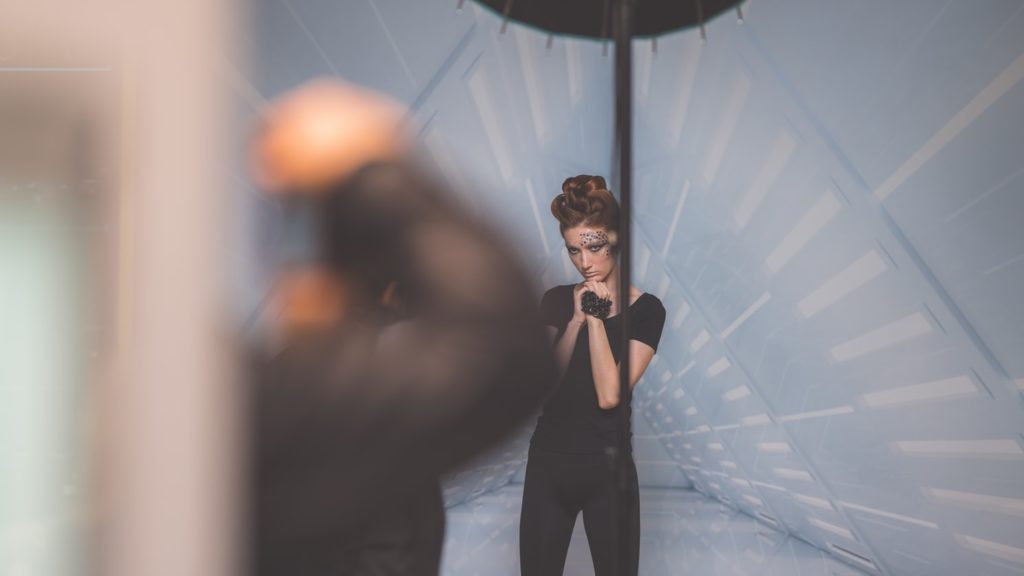 Setting Up Free Or Paid Collaborations
You can have free or paid collaborations on Model Mayhem – this will depend on your level of experience as well as your choice of models. Established fashion models usually don't model for free.
If you're just starting your career and your portfolio is quite limited, you might want to consider shooting TFP (trade for print), TFCD (trade for cd/digital upload) or trade. They all mean the same thing – both parties are working on a shoot for free and the model gets compensated in photos from the shoot.
If you're not interested in free collaborations, you can keep looking for a client willing to hire you for your services. When you're having a conversation about a potential paid work, you shouldn't jump right into telling people your rate – you need to get the details first and then discuss the options and state what your flat or hourly rate is.
Bear in mind that if the people involved in the shoot (such as models, stylists and fashion designers) are a great deal more experienced than you are, asking for payment may be quite inappropriate. You need to take time to investigate your potential clients.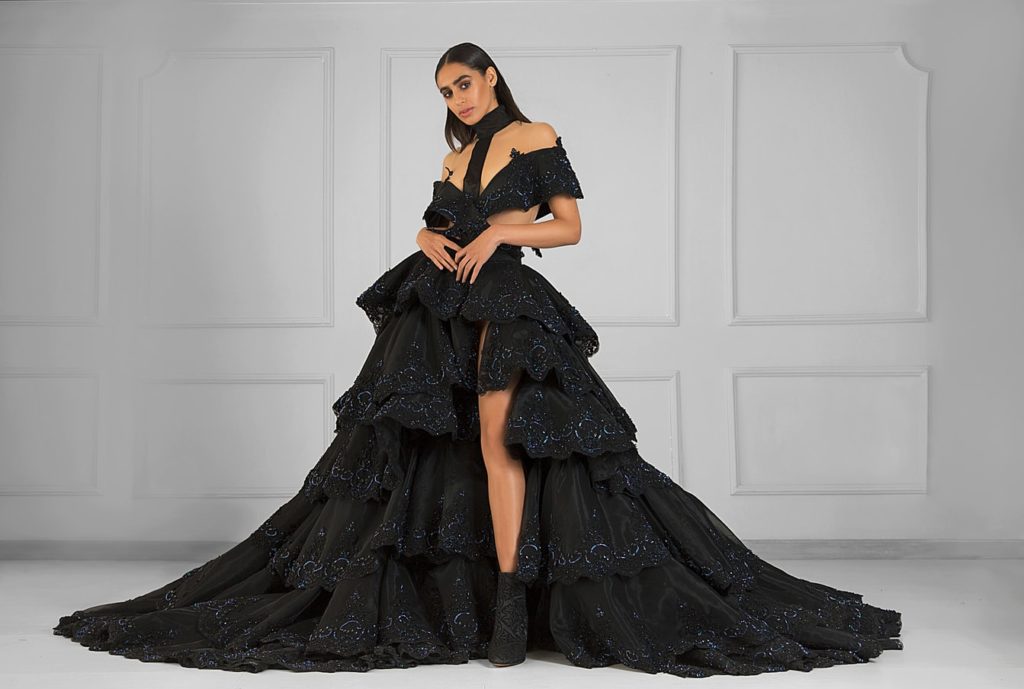 Model Mayhem Casting Calls
Casting is the act or process of selecting models and casting calls on Model Mayhem can be posted by anyone. Of course, photographers and fashion designers are the most frequent posters of casting calls.
If you want to make an effective casting call for your shoot, you need to indicate what you're looking for (headshots or full body shots, quick photoshoot or high fashion model portraits) and what the compensation will be. Casting calls on Model Mayhem usually don't require going somewhere physically for an audition – photographers cast and book models based on their modelling portfolios.
Don't write complicated casting calls that take too much time to read – it's good to keep them short and concise, but not too short as that might look unprofessional. Something like three to four well-composed sentences is usually adequate.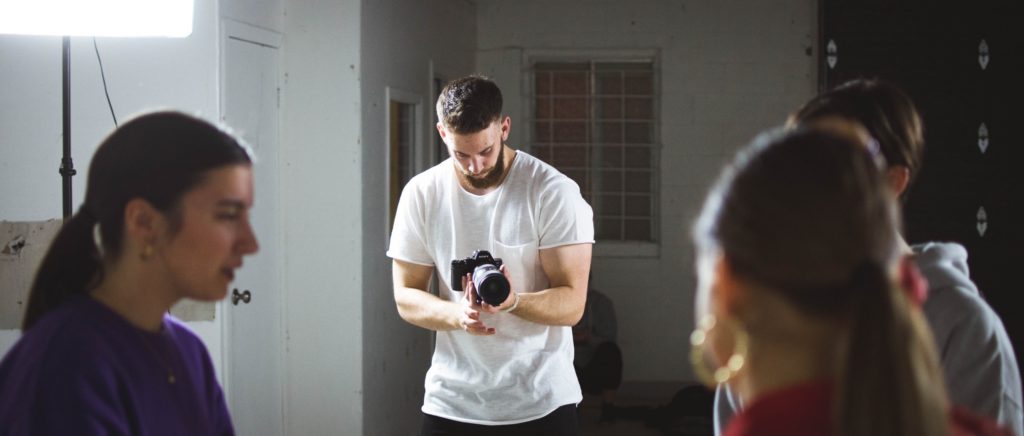 If you are experienced enough, you can label your casting calls as paid – this means that you are looking to hire someone and pay them money for their services. This is a common practice among established fashion photographers. On the other hand, if you post a negotiable or a TF casting call, it means that you might be willing to work for free. You should know what you want (paid or free option) before posting a casting call – it's very unprofessional to change your mind once you start getting responses from models.
In case you want to make sure that your casting call won't go unnoticed, you can make a sponsored casting call. Just like sponsored ads, such casting calls appear at the very top of search results but require payment. Model Mayhem members can receive discounts on sponsored casting calls, depending on the level of their membership. Basic or legacy members are able to get 10% off, premium members can get 15% off and finally VIP members qualify for 20% off.
Safety On Model Mayhem
Safety has to be one of your top priorities on Model Mayhem, no matter if you're a photographer or a model. The simplest way to check if the people you want to collaborate with are reliable is to check their Model Mayhem reviews and verified credits.
When it comes to Model Mayhem reviews, they are testimonials of people who have worked together on various fashion projects. While these testimonials usually aren't long and elaborate, they can still give you an initial idea of what it's like to collaborate with a particular person.
Model Mayhem reviews can usually help you find out the following facts about your prospective model:
Are they punctual?
Do they really behave professionally?
Are they experienced in posing?
Are they easy to work with?
In case you want to confirm a person's identity, you should look for the verified credit badge. These verified credits provide an extra layer of safety because their function is to prove that the people involved in a certain project actually collaborated. Of course, having these verified credits isn't something crucial on Model Mayhem (it doesn't guarantee the quality of work), but it can still help you choose the right people to work with. Also, don't forget that some models don't have testimonials and credits simply because they are new to the site, so don't underestimate them.
However, safety on Model Mayhem is the bigger issue for models than for photographers. Model Mayhem doesn't have any requirements for someone to be listed as a photographer – anyone with a photo portfolio can make a profile and contact models. Because of this flaw, there are many scammers and it can take some time to filter them out. Financial scams and sexual abuse schemes do happen on Model Mayhem. Models need to get all details before confirming a shoot, so if you're photographer make sure to provide all the necessary information and references before meeting a model.
Model Mayhem has its own legal team and it's possible to report various incidents of unprofessional behavior, verbal or physical abuse or sexual assault.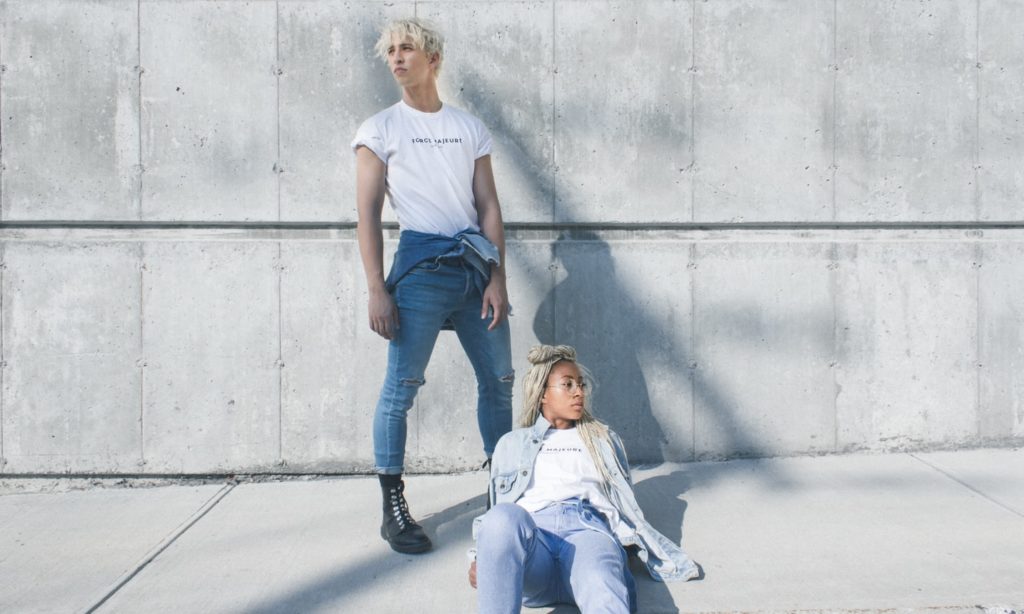 Typical Issues Photographers Face
If you're a photographer who's been active on Model Mayhem for a while but you still didn't have any successful collaborations, there are a couple of common obstacles you need to overcome.
It's not uncommon for photographers to have difficulty finding models through their casting calls. What usually happens is that photographers either they don't get any responses from models or the responses they get are from models who aren't qualified. This probably means that the casting call was badly composed and that it didn't grab the attention of the adequate models.
Well-written casting calls draw the most qualified candidates to the job – in case you need help to convey your ideas and visions, you can hire a copywriter. The information you provide in your casting calls and private messages to models can easily make or break your success in finding the right person for your photoshoot, so make sure do to it right – it's not bad to hire a professional to help you.
People aren't inspired by artists with no vision or direction in their work, so in case your portfolio looks chaotic and features radically different visual styles, it can also harm your reputation. Being a jack of all trades (but master of none) will limit your options on Model Mayhem since more experienced models usually don't want to work with photographers who haven't established their visual style and whose photo shoots look rather erratic.
No matter how eclectic your interests are, try to understand what are the strongest and weakest parts of your portfolio and don't upload anything that doesn't represent your work in the best light. It's also advisable to avoid sharing your oldest works, no matter your emotional attachment to them – your most recent work is much more important for your prospective clients because it speaks of your current level of experience and technical prowess.
Conclusion
Like any other social networking platform, Model Mayhem has its share of pros and cons. It's still the largest and most popular networking site for photographers and models – you should probably give it a try if you want to expand your business options or if you're still starting out as a fashion photographer.
Just remember that both safety and quality matter a lot if you want to get noticed on Model Mayhem and win many successful collaborations – always act in a professional way and show only the best of your work in your portfolio.
Good luck!
Further Resources: