We brought you news some time back about Apple's new lineup of iMacs.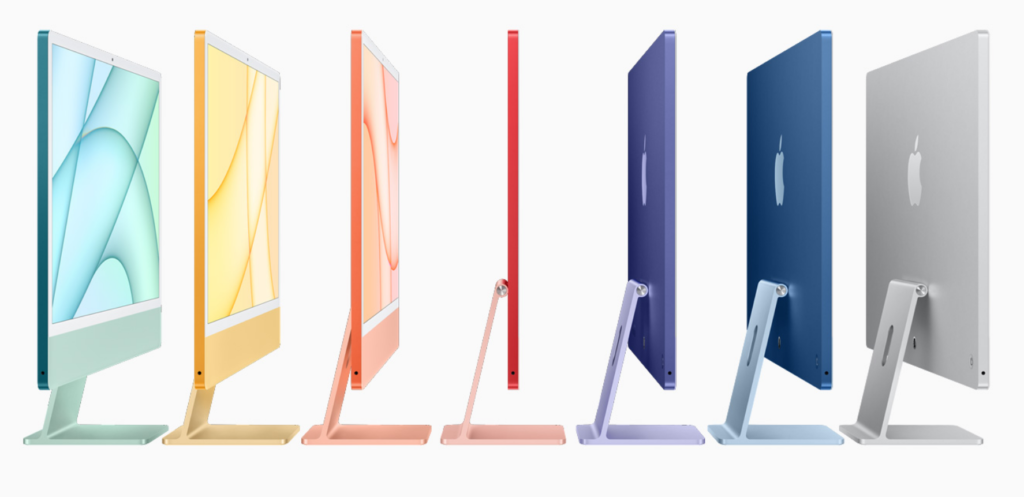 Of course, they were completely new in the sense of being the next generation and having Apple's own silicon, but the design was a bit of a throwback in one regard.
In a nod to the iMac's history, Apple decided to make the current generation a multicolor affair. While there's no Bondi Blue on offer, there are some pretty tasteful pastel rainbow hues to select if you're so inclined.
What we didn't realize, however, was that this was some kind of indication of the company's new design direction in general.
That's because we're getting word now (just rumors at the moment) that the next-gen Macbook Air will also come in this same range of colors. Along with sporting Apple's M2 chip, you can get the next Air in a bunch of different shades in an even slimmer form factor, these rumors report. Given how slim the device is already, that's pretty impressive.
Reports indicate that the new M2 chip is ready to go into production. If history is any guide to go by, we can expect the new generation of Macbook Airs to arrive in November of this year.
If you missed our coverage on the new lineup of iMacs coming out soon, you can check that out at this link right here.
What do you think of Apple's new multicolor design direction for iMacs and now Macbook Air? Let us know what you think of Cupertino's latest aesthetic in the comments below.
Don't forget to check out some of our other photography news on Light Stalking at this link right here.