As Usual We End Another Fantastic Week With Some Awesome And Inspiring Photography! You Won't Find A Better Roundup.
So, what better way to whittle some time away than to peruse links related to photography?
This is photographer's heaven…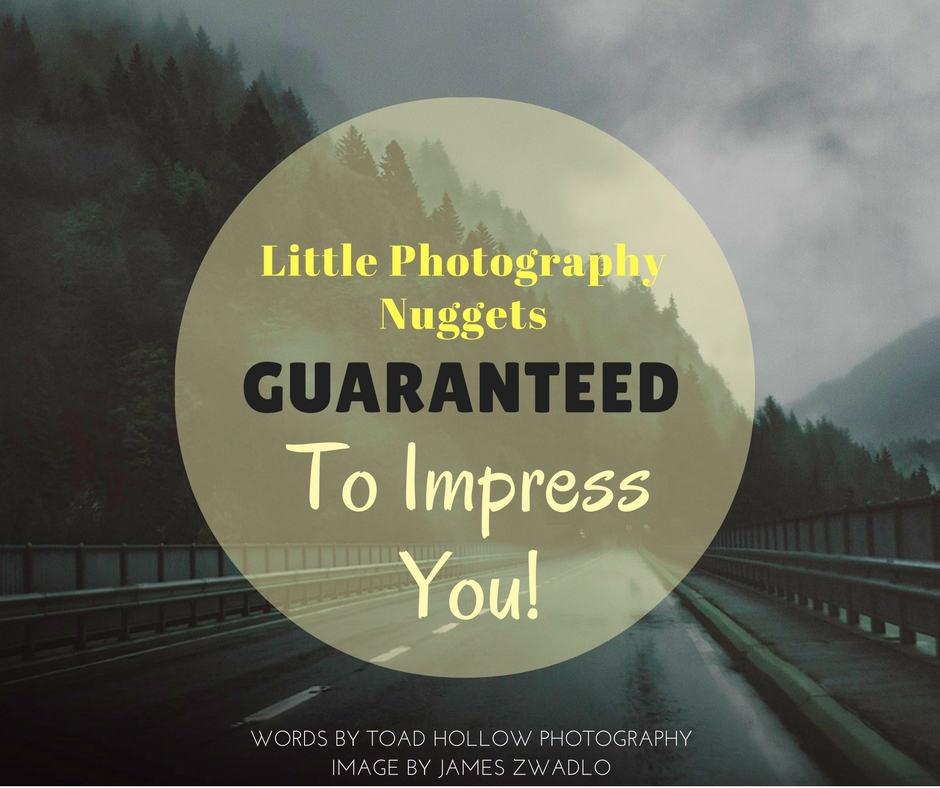 As always, we find Toad Hollow Photography searching all over the internet for links to share here with everyone, featuring posts and pictures for tutorials, special features, and great photography.
This week's list is comprised of a wide variety of themes and topics, as shared by some of the leading people working in the field of photography today.
We really hope you enjoy checking out these photos and posts as much as the Toad did himself in bringing this list to you.
PHOTOGRAPHY TUTORIALS
Got Your First Fashion Show Coming Up? This Photographer's Guide Is For You! – if you are new to the world of fashion show photography, you won't want to miss this feature article that discusses some tips and tricks about how to go about your shoot and come away with great images.
Farm Fresh Photos – Tips for Photographing Fruit and Veg – this terrific tutorial covers all sorts of common sense tips and tricks that can be applied if you are shooting fruits and vegetables. Sample shots are included with each tip, giving you instant visual feedback on how the concepts can be used to capture terrific food based images.
10 Pieces of Gear You Should Always Have at a Video Shoot – what to pack and what to leave behind, along with a set of key items that may not have been evident to you, is key to ensuring you are ready for whatever may come your way at a video shoot. This tutorial covers this concept with some insights into things you may have not previously considered, giving you a broader view of very useful items to have at your ready for when the time comes.
8 Reasons Why You Should Shoot in JPEG – the age-old question of whether to shoot in JPEG or RAW comes to a fine point in this article that gives a great set of reasons to consider shooting in JPEG, at least some of the time. In some cases, having fewer options in photography can allow you to focus on the fundamentals of capturing great images by removing many avenues of production in the post environment.
Using a Mini Softbox for Awesome Outdoor Portraits – this article discusses the flexibility and advantages of using a mini softbox for outdoor applications. The concepts covered here can really add a new arrow in your photography quiver, and the sample photos included show you how effective this can be in real-world scenarios.
Clever Flour Trick Lets You Add Custom Textures in Photoshop – sometimes the simplest things can produce the most incredible results, as evidenced by this post that discusses a very simple technique for adding wonderful textures to images. This brief article is sure to get your own creative juices running while you think about the myriad of ways the concept can be applied.
SPECIAL FEATURES
8 Nat Geo Photographers Share Images of Gratitude – the act of taking a photograph results in a still frame that captures the essence of a moment forever frozen in time. This selection of 8 images comes to us from the photographers at National Geographic who express their thanks in the form of the work they create.
How to Start a Photography Project – photography projects come from all genres and all walks of life, and can encompass large or small goals as the story emerges and begins to take form. This terrific article discusses a few key principles for starting and undertaking such an endeavor and is sure to give you some fresh ideas and a good starting point.
Working with Candlelight in Cinema – True Practical Lighting – this incredible interview takes us back hundreds of years in terms of lighting, covering how carefully planned candlelight can be used in a cinematic environment to create stunning period-themed video imagery. The footage included as the interview unfolds shows you how powerful and natural feeling this approach can be, and at the very least is sure to make you think about the type of lighting and lenses you may use in your own film work.
Canadian Photographer And Wakeboarder Captures Mighty Pictures Of The Great Lake Erie – this feature presentation covers a set of photographs from photographer Dave Sandford who loves to shoot the incredible scenes that Lake Erie presents. Nature is a perfect composer of dramatic natural based scenes, and these moving shots show us some of the best this setting has to offer.
GREAT PHOTOGRAPHY
Who Framed the Skogafoss ? – after seeing this terrific shot of this world-renowned waterfall you will be the one who wants to frame it. This amazing photographic interpretation of these grand falls is presented here by wim denijs and is one of the best renditions of this scene I have seen.
Battling Bears – to me bears are kind of cute, particularly if they are going about their lives and enjoying the habitat they call home to. Sometimes, however, they find themselves in a situation of conflict, and in the case of this great shot from Ron Niebrugge we get to witness two of them who are in a fight that no one in their right mind would want to interfere with.
Little Owlet running… – it is amazing to me how such tiny creatures can appear to be living their life under their own terms and at their own pace, as evidenced by this amazing photograph from Austin Thomas. Austin captures a newborn owl as it hurriedly makes its way from point-to-point, capturing a wonderful portrait that expresses the personality of the tiny owl perfectly.
The best view of Florence – Jim Nix shares a breathtaking sunset shot captured in Florence, Italy. In the distance, we see some of the architectural features the region is known for, along with a meandering river that cuts through the frame creating a great natural leading line.
Aerial photo contests submission – Oscar Nilsson creates a terrific shot taken from a high perspective, likely from a drone, that features a wonderful bridge crossing a valley with vibrant blue waters in the foreground. This perspective is relatively new to the world of photography, only possible today due to the emergence of flying camera platforms.
Looking Down the Grays Harbor Lighthouse – lighthouses make for awesome photography subjects, revealing wide shots and detailed close-ups that rival any other subject out there. This shot from Scott Wood features a circular staircase, and by taking a downward look at this particular feature, Scott creates a wonderful abstract piece that reveals geometric shapes.
Phong Nha Cave in Vietnam – colors, lines and geometry converge in this multi-hued shot that features the interior of a massive cave formation in Vietnam. Matt Lief Anderson's composition also include a standing person in the huge cave complex to add a sense of scale.
Foggy Path – Steven Perlmutter creates a moody piece with this image, capturing a fog-enshrouded country path scene that also features colorful leaves in the trees from late autumn. Steven's composition also takes advantage of the path in the form of a leading line and a great vanishing point, adding a few great elements to the overall scene.
Mere humans – this composition is sure to delight and amaze everyone once you find and note the people in the frame who are crossing the trestle. Nick Verbelchuk captures this shot from a highly elevated point, likely shot using a drone, and showcases the scale of the wood bridge as it sits harmoniously in the landscape it lives within.
Grand Tetons from Schwabacher Landing – Mark Garbowski exercises the latest Aurora HDR release from the folks at Macphun, showing a landscape scene he caught in low-light that also features wonderful colors and tones in the sky. In the distance, we also find the majestic Grand Teton mountains that create a truly dramatic backdrop for this compelling shot.
Twins – Peter Stewart showcases a breathtaking shot that features the dramatic architecture and skyline of the city of Kuala Lumpur in Malaysia. The wonderful colors in the sky produced by the golden hour accents the overall scene just perfectly, adding a feeling of joy to the frame that lifts the spirits.
Airshow Time! – For the fan of aviation themed images, look no further than this post – Derrick Birdsall that features a collage of shots captured at an airshow. Various compositions and subjects are explored in this post, all of which are excellent examples of this genre of imagery.
Leopard Sky – a beautiful portrait of a very serious looking leopard is shared in this post from Rudi Hulshof. As the magnificent cat sits perched on a limb, a beautiful blue sky frames the animal and helps isolate it perfectly so it can be fully enjoyed.
Colours of Autumn – Barry Turner frames this shot with an architectural feature, showcasing the beautiful gardens of the area as their colours take on the full hue of autumn. This shot invites you in to sit a spell as the wonderful landscapes that present themselves beckon you towards adventure and exploration.
Marina view – the surreal vista of the Dubai Marina comes to life in this terrific photograph from Dany Eid who has shot tons of this style of image. The crisp details in the city's architecture finds harmony with the surroundings, all captured using a long shutter speed which can be noted by seeing the light trails from moving boats far below.
Down On the Farm – farm animals are wonderful photography subjects, often revealing glimpses into their terrific personalities in candid shots. This post comes to us from Lisa Gordon and features a variety of creatures, all enjoying their lives to the fullest as they go about their routines.
Loch Infinity – this moving image is the essence of simplicity, capturing the remains of a wooden pier as it peeks out from a thick fog that envelops the scene entirely. Ross Nicholson's shot uses the sharp details in the worn wood against the silky backdrop of the waters to accent the raw artistic tension found within the overall scene.
Golden Pond, Minnesota – Mark Paulson shares a delightful scene in this warmly hued image, featuring a lovely pond surrounded by trees. As autumn takes full hold of the area, the colors in the trees reflect the natural beauty found here as they perfectly frame this peaceful pond.
Olden, Norway – Rob Sese captures a well-loved wooden home as it sits on the shore of a fast moving river. Rob's application of cinematic style processing to the shot creates a terrific feel, drawing the viewer into the frame for a personal experience.
Pohick Church – Mark Summerfield's post showcases the drama of the brick church featured here, originally built in the late 1700's and still standing today as a beautiful reminder of the history that fueled its creation. Wonderful architectural features in the building come to life fully in this feature post that also takes us inside to see the incredible interior.
---
Further Learning
Ever considered having a dabble in Event Photography? Firstly, you want to find out about local events in your neighborhood, and then just saying "yes" by putting yourself forward – experienced or none, it doesn't matter – just to get involved.
To begin, why not start by checking out this great course guide on "Event Photography" by Steele Training to get some work under your belt?