Another very exciting week has passed in the world of photography, with artists and writers posting excellent content for enthusiasts interested in every genre.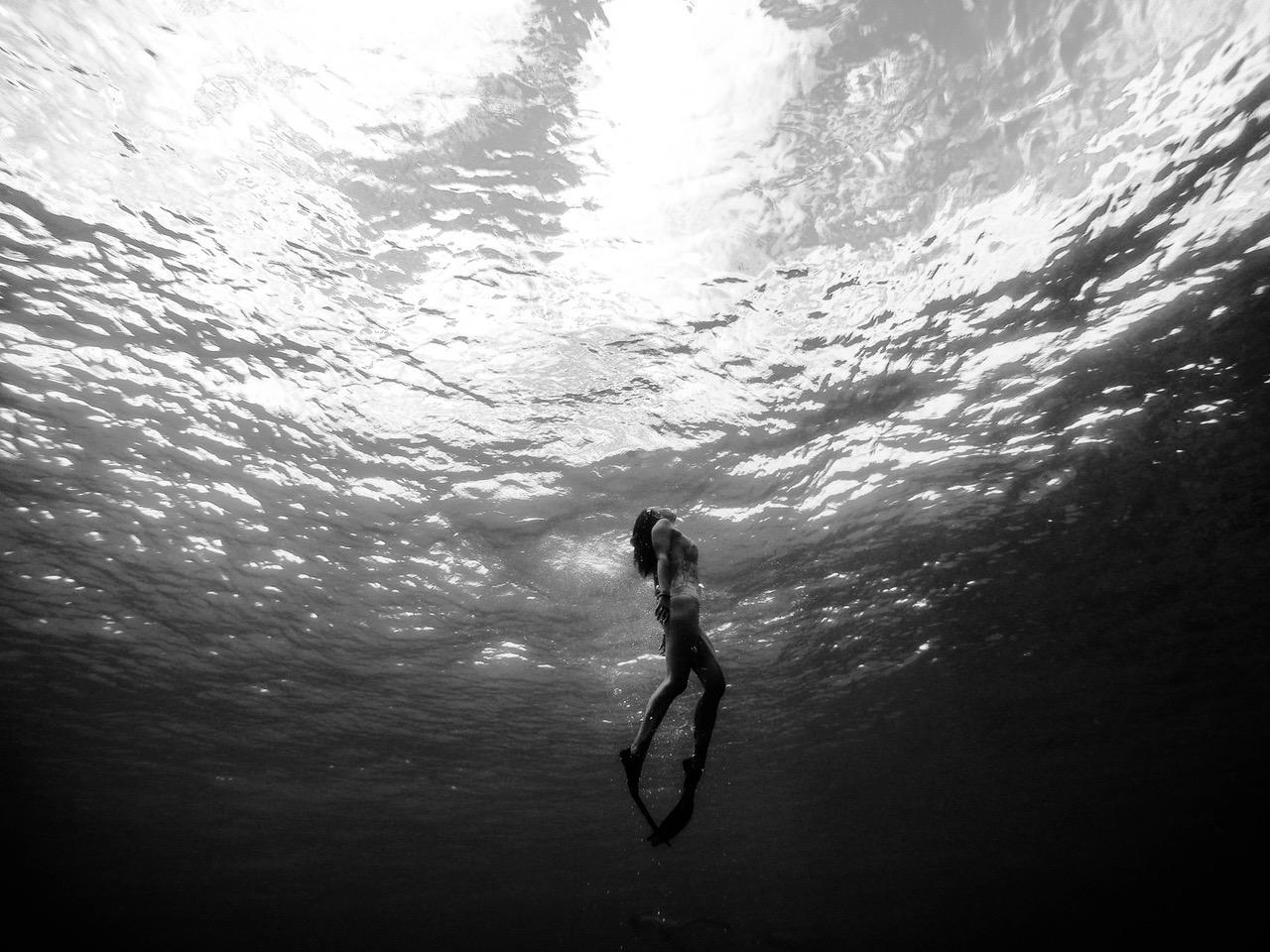 This week's hand-curated list of links to tutorials, special features and great photography comes to us once again from the folks at Toad Hollow Photography who love searching every possible corner of the internet for content to share here with everyone.
We really hope you enjoy checking out this week's list of links as much as the Toad did himself in bringing it to you.
Photography Tutorials
3 Fundamentals You Should Aim to Get Right in Every Portrait Photograph – great portraits are always found to contain and reveal a few key fundamental principles, including quantity and quality of light, composition, and depth-of-focus. This great article is posted right here on LightStalking, and discusses these key elements that are sure to give you a head start as you shoot your own portraits.
Two Ways to Dodge and Burn More Effectively in Photoshop – Photoshop master Jimmy McIntyre shows us a few new ways to dodge and burn our images that eliminate the effect this process can have on colors in an image. Jimmy takes us through each process with a fabulous sample image, allowing us to see the effect these techniques have on a real photograph.
How to Make Creative Color Adjustments in Adobe Lightroom – understanding the art of color adjusting can be a powerful tool in your workflow for creating images that look just the way you envision them. This great tutorial takes us through this procedure using Adobe Lightroom, quickly showing you how to manage this important aspect of post-production.
Larger than Life Scene Captured Using a Model Car and Flour as 'Snow' – this carefully staged picture reveals a wonderful scene of a VW Microbus sitting in a field of snow as the stars circle overhead. The key thing to consider with this shot is none of the scene is captured at true scale, all the bits and pieces are painstakingly created by hand using small models and flour as snow to create a real look that is sure to capture the minds and imaginations of everyone.
Tips for Photographing Dogs – as with many things in photography, photographing dogs possesses its own set of challenges and rewards. This great article discusses a few key concepts for taking fabulous dog photographs that capture the essence and personality of your furry subject.
White Balance Concepts – Joe Farace shares a great primer on the topic of white balance, discussing its origin and including a scale that help you understand the core principle. Joe's included photograph features a very white classic Chevrolet pickup truck, showing us all just how important proper white balance can be for a picture.
Special Photography Features
These 19 Dazzling Photos of Saturn Show Ringed Planet in All Its Glory – as the Cassini orbiter begins its final part of its historic journey, mankind has the wonderful opportunity to reflect on the data and images captured during it's incredible flight. This post features a breathtaking selection of images, some composited through the process of combining hundreds of singular images, creating a catalog of pictures of this storied planet that reveals as many answers as questions it leaves behind.
Behind the Scenes – Annie Leibovitz Photographs a Lincoln Continental Campaign – I often find that the best way to learn is to watch a master working in the field, and behind-the-scenes videos are a great way to make this happen. This presentation has us following world-famous Annie Leibovitz as she works on a terrific campaign for the Lincoln car company.
Planespotting: Photographing Luxury Jets With Pepper Yandell – take off with photographer Pepper Yandell as he joins the lifestyles of the rich and famous photographing a multi-million dollar private jet airplane. This behind-the-scenes look at how he goes about creating a set of incredible shots gives you a little bit of an idea of the effort and process a contemporary photographer goes through to create strong images that work for their clients.
Mesmerizing High Definition Footage of Five Chemical Elements Burning – who here doesn't love setting stuff on fire to watch what happens? I didn't think so, no one raised their hands. Check out this brief video which gives us a macro look at several chemical elements in various conditions as they are set ablaze in glorious fashion.
Great Photography
beautifully abandoned – Frank King takes us into the depths of Alberta where he finds an old abandoned wood cabin sitting amongst the remnants of snow from the past winter. The bright light of a sunny day creates a feeling of juxtaposition in this shot that includes both signs of spring alongside an old and forgotten structure that has seen better days.
Under the Pier, Manhattan Beach, CA – an incredibly strong photograph is shared in this post by Dale Johnson who finds a perfect scene under the piers of California as the remnants of a storm pass through. The roiling waves and the framing of this shot using the piers themselves find harmony, creating a beautiful scene that evokes a strong emotional response in everyone who views it.
The Mattapan-Ashmont Line – Lisa Gordon adds a texture overlay to the post-production of this shot, adding a great touch of character and feel to it. This shot features a classic train as it moves along the track, heading straight towards the camera. Lisa's post-production enhances the subject and the setting to create a shot that feels as if it came out of history.
Nightfall Spirit – a peaceful and alluring scene awaits the viewer in this great evening shot from Daniel Herr that exhibits terrific gentle reflections in the semi-still waters of a lake along with wonderful details in the surrounding landscape. On the shores of the lake, we find a row of boathouses with a few colorful boats tied to shore, adding the perfect anchor to complete this image.
Hunter House – this classic historic house began its life around 1871, eventually becoming the graceful beauty it is today over the course of years as various owners added to and augmented the original design. This wonderful shot by Mark Summerfield captures the essence of this grand home, showcasing the inherent beauty in these old homes that are still appreciated today.
Dls22 – a man sits on the edge of land with a pipe in his hand in this stunning portrait by ⭐bxtong chan⭐. It is impossible to miss the character and the artistic tension in this fabulous composition, leaving us all wondering about what this man is pondering as he takes a moment for himself.
The workshop – Kaat Van de Velde shares a great shot of the interior of a long abandoned workshop that literally drips ambience and character. The textures and details in the building and the machines left behind are wonderful, drawing you into the heart of the picture where artistic tension awaits in the form of lingering questions.
Enjoying a Sunbath!! – a pair of little owls peers straight at the camera from their burrow as the gentle rays of sunshine warm them. Sajid Abdullah's wonderful image showcases the character and personality of these incredibly photogenic birds as they enjoy a moment of nature and solitude together.
Light and Shadow – undulating hills with terrific dramatic shadows play together in this wonderful shot from Len Saltiel that takes on a distinctly abstract feel. The tones of the natural formations here work well with the landscape subject to achieve this specific look, leaving the viewer with a strong sense the photograph originated on another planet.
Even God Himself Bleeds – this shot has it all going on; leading lines, great detail, drama in the storm clouds that linger overhead and stunning colors in the sky gently dancing across the scene below. The Narratographer creates and delivers this picture here with a perfect composition that draws you right into the image on a personal voyage of inner discovery.
Rovinj – Adnan Bubalo shares a stunning shot that features a very old town on the shores of a body of water that takes on incredible hues. A lone boat sits in the water adding an element of artistic tension as you take in the architectural features and the colors in the sky in the distance.
The Gondola Ride – you simply cannot beat the feeling of a ride in a Gondola in Venice, as shown in this great shot from Jim Nix. Jim takes advantage of the lovely light from the fading day to capture this great character shot that features an anchor in the form of the front end of the Gondola and the terrific architecture of this world-famous location.
Castle Point Lighthouse – let's head to New Zealand in this shot that features a wonderful and romantic lighthouse overlooking the ocean as a gorgeous sunrise greets us all. This shot fills the viewer with a sense of longing as we look out over the expanse of the waters and take in the pure ambiance of a scene the draws joy and delight in everyone who will see it.
Beach Walkers – this terrific shot comes to us from Andy Hooker (LensScaper) who sets up and waits for the perfect timing, which is reflected in this strong photograph. This picture is taken from a slightly elevated perspective looking down on a beach where people are enjoying the last light of the day.
Snow Shower – Bob Lussier captures a great winter themed shot as big snowflakes fall all around as waters gently eddy and flow in the river. In the backdrop a smokestack peers through the veil of snow, adding a great element to finish this picture perfectly.
Adventure time in Canada – Spirit Island on Maligne Lake in the Canadian Rockies is an often photographed spot due to the incredible landscapes and mountains the encircle the scene, and the inherent beauty of a huge park that truly feels untouched by man. In this shot from Johannes Hulsch we also enjoy a lone canoe as it silently and peacefully paddles through the frame.
Nature's Palette – prepare to be utterly blown away by this fabulous photograph from Michael Criswell who grabs the opportunity to make an awesome picture with vibrant colors in the sky and great leading lines and shapes gently ripple in the rolling hills of Steptoe Butte below. This great shot shares more with the viewer who spends some time taking it in, revealing a landscape that has incredible depth.
Off road and out of time… – I love so much about this shot, the old wooden wagon, the environment it now sits in, and the soft focus that Phila brought in with post-production. All these elements converge to create a stunning image that leaves us all wondering about the story of this once loved and used wagon, and how it came to rest in the middle of the field now presumably forgotten as time continues to slowly ravage it's remains.
Nubble Spotlight – beautiful colors adorn this romantic well-known lighthouse as the last vestiges of light from the day gently cover the scene. The sense of the dynamic in the form of the moving clouds works in perfect harmony with the details of the old lighthouse and the landscape it sits within in this great photograph from Steven Perlmutter.