The world of photography seems to never rest with artists, writers and videographers from all corners of the internet producing great content for photography enthusiasts to enjoy.
With all the new photographs and posts being produced, we are lucky to find that Toad Hollow Photography has been searching all over for links to the very best posts and pictures to share here with everyone.
We really hope that you enjoy checking out this weeks list of links as much as the Toad did in bringing it to you.
TUTORIALS

The Freedom Of Smartphone Photography – the advent of the smartphone as a camera device is something that is changing the entire game of photography. Just like HDR from a few years ago, this is a highly controversial area of photography for many reasons, yet it is inarguable that the best camera is the one you have on you. This terrific article posted right here on Light Stalking talks about this concept and shows us how to push through bias to pick up this modern camera and return to a time when shooting was a simpler undertaking.
Christoffer Relander Merges the Beauty of Nature with the Human Form – the artform expressed in double exposure photography is singular to the craft. You can add texture to an obvious silhouette, or express a deep concept in a way unique to this technique. This article discusses this and shows us a great set of shots that are sure to inspire everyone.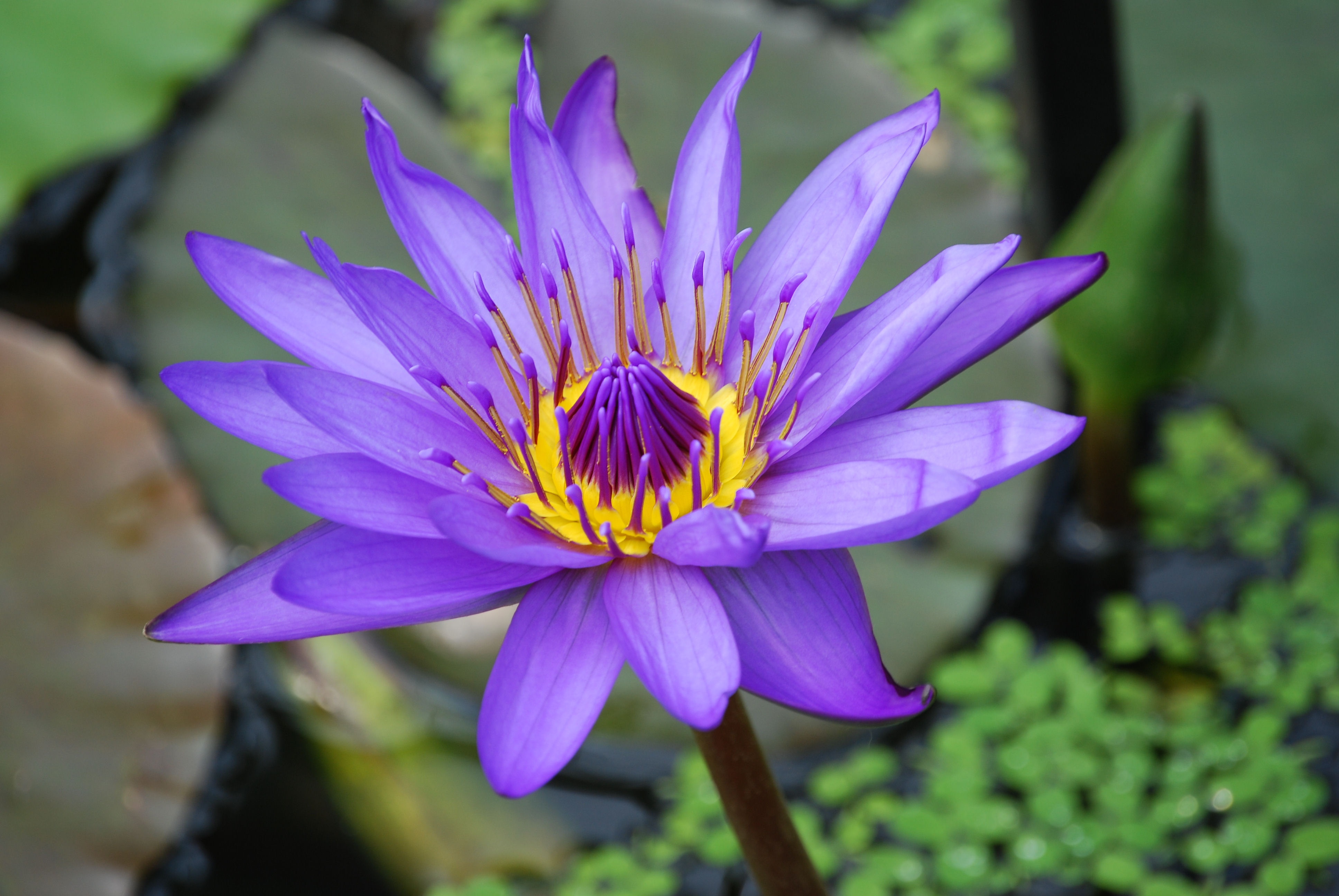 How To Photograph A Glass Bottle Beverage With Four Lights – learn how to shoot great product photographs that feature glass bottles in this video tutorial that is around 5 minutes long. Produced by a leading product photographer, there is a ton of insight to be learned here for everyone who is trying to capture any sort of commercial product image.
How Google's Handheld Multi-Frame Super-Resolution Tech Works – for those who are convinced that image quality solely lies in the realm of sensor size and quality, and lens choice, this article is sure to upend traditional thinking. This post talks about new software technology that employs a new way of looking at images in software that allows it to create amazing shots with the current sensor technology as it exists in today's smartphones.
An Easy Way to Create Moody Shadows and Hard Light With a Softbox – perhaps a little counterintuitive, this article talks about how to use a softbox to create harder light, bringing out textures and details in images that can sometimes be lost or minimized when using very soft light. The post includes an 8 ½ minute video that shows you how to do this, and shares shots that use this technique.
Mastering Photography: Nature vs. Nurture – this tutorial includes a 20-minute video presentation that talks about an almost existential approach to photography. For me, the photographs included in this piece to illustrate the overarching concept are the best part.
Concert Photography Tutorial (Low Light Tips!) – as with all types of photography, the concert genre has many challenges to overcome if you are looking to take awesome shots. This video walks us through some tips and tricks on how to capture the best you can in a low-light and dynamic situation.
SPECIAL FEATURES

The Beauty of Ocean Waves Captured by Photographer Warren Keelan – I have never seen the raw beauty of the ocean expressed in such a compelling way as through the photographs of Warren Keelan. This series of shots reveals his vision of life under the surface by visually studying waves as they roll and the wildlife that is found in this domain.
The 7 Best Exotic Lenses Of All Time – most of us photography enthusiasts never seem to have enough lenses. I know I fall into this category, for sure. This article talks about 7 very, very exotic lenses and what they may be used for. With several of these lenses you probably have a better chance of seeing Yeti strolling around in the desert, but hey… we can all dream.
Electric Photos Capture the Energetic Buzz of Hong Kong's Nighttime Neon Streets – neon signs can be a very powerful element to utilize in photography, particularly when used as a theme like we see in this series of photos. This set was all captured in Hong Kong, and used a specific color palette to accent the dynamic nature of the city, and to create a very specific feel when viewing the photographs as a collection.
Photographer Transforms Cities into Abstract Tunnels of Light – this series of shots uses the dynamic nature of a city along with the inherent lines and geometry that are made up with the architecture found in it. The results of this particular vision and style is beyond amazing, creating a catalog of abstracts that are haunting and alluring at the same time.
Vintage Photos of Cats Doing Human Things – apparently the concept of funny cat photos is not new. Check out this post that showcases shots taken well over 100 years ago that work on this theme. Click the link, you'll be happy you did.
GREAT PHOTOGRAPHY

Fairytales Forever – Kilian Schönberger shares a compelling shot of a castle peeking out above low cloud cover, processed in a highly cinematic manner to accent the raw drama of the scene. This castle is often photographed as it creates dynamic scenes reminiscent of mystical worlds, changing in stature as the light and weather changes during seasonal cycles.
Scarface – prepare to look back into the steely gaze of a massive male Grizzly Bear, photographed and shared here by Ron Niebrugge from somewhere deep in Alaska. This shot really reveals the raw power and size of these magnificent creatures.
Way to Purple Trains – this shot features an abstract look at a bridge looking towards an entranceway at the far end. Brett Gasser's shot is striking in how it does not resemble anything typical, as well as featuring a strong vanishing point in the far distance to draw the eye in.
Mount Robson View – Mount Robson Provincial Park, British Columbia – as a child my family visited Mount Robson often as it is one of the most amazing mountain peaks that stand in the Canadian Rockies. I understand that it is so high, most of the time the peak of the mountain is not visible due to cloud cover. In this shot, Len Saltiel was here at just the right time to capture the mountain in all of its glory.
Otoño…. – fall colors from the trees in Spain delicately paint our screens in beautiful tones and hues in this autumn based shot from Mercedes Salvador. A very still body of water in the foreground creates a strong mirror reflection that finishes the shot off perfectly.
Sunset American Junkyard, USA – Obsidian Urbex Photography visits the remains of a once active car wrecking yard just before the end of day to capture some great rusty and crusty portraits of vehicles that once roamed the highways. These old forlorn cars and trucks are trying to tell us their personal stories, now long forgotten.
A day in the life – Christophe Staelens delivers a high contrast monochromatic shot in this post that finds the viewer looking up a staircase that creates strong leading lines. The shadow and light play work in harmony here, culminated by a sole person standing at the stop of the stairs for a touch of artistic tension.
the charming streetscape – Frank King shares a great shot taken in Ontario that features a row of houses on a quaint street. These houses all look to be in incredible condition, and with the natural light being perfect at the time of hte shoot a strong inviting sense is created.
Avalon – the isle of Avalon is a mythical place highlighted as the final destination for King Arthur after his death. This shot from Claudio de Sat embodies this myth as we look out over a pond of water covered by a thin veil of fog that frames a tiny island.
Fork Church – Mark Summerfield shares a set of photographs of an historic church that was built in the early 1700's. It's wonderful to see it here today in nearly immaculate condition, obviously a result of the love of the building felt by the local community.
Bridge To The Unknown – a thick mist creates an ethereal feel in the forest in the distance in this shot from Herman van den Berge. A small walking bridge in the forefront adds a perfect leading line that gently guides the viewer into the frame.
No Parking – this dramatic black-and-white is delivered here by Michael Criswell on an exploration of the abandoned and neglected places found in Detroit. This monochromatic piece shows us what is now found inside a parking garage after years of absolute neglect.
Santorini Greece – this wonderful composition from Gürcan Kadagan showcases the inherent beauty in the architecture and scenery found in this magical place in Greece. As we look out over building tops towards the ocean, a boat is making its way across the frame for an added touch of interest.
Introspection In Valencia – Edith Levy shares a profound shot taken in Valencia, Spain, of a person sitting on a bench against the backdrop of old historical buildings. The terrific textures in the buildings wall along with the fascinating door and it's trim work perfectly with the sole person in the shot to create something with a touch of artistic tension.
Urbanism – the incredible marina in Dubai is the prime focus in this shot from Dany Eid that reveals the incredible contemporary architecture of the city below. Golden light comes in through the left part of the frame, creating a wonderful warm glow over the entire city.
Night at the Tower Bridge – the city of London has never looked so wonderful as it does in this evening photograph from Jim Nix. The London Tower bridge in the background creates a perfect anchor for this shot, and the damp walkway in the foreground reflects light for an added touch of interest.
Ziesel – Georg Scharf captures a stunning portrait of a tiny squirrel captured down at eye level. A wonderful shallow depth-of-focus brings the character and personality of this tiny creature out in this shot that also features a lovely bokeh yellow backdrop that creates a wonderful frame.
Shooting Fireworks – this amazing shot comes to us from Scott Wood who captures a great photograph of fireworks going off in celebration over a character home in his area. The colors and light streams from the fireworks create a perfect frame for the house underneath them in this fantastic picture.