What a wonderful week in the world of photography! There have been some terrific tutorials, special features and great photography posted by some of the best artists and writers working in the field today, and here we find we are lucky to have Toad Hollow Photography searching all over for the very best links to share with everyone.
This week's list is composed of a wide variety of hand-curated topics, and we hope you enjoy checking these posts out as much as the Toad did in bringing this weeks list to you.
Tutorials
The Third Element: The Rise and Rise of Third Party Lens Manufacturers – I have noticed the lens space has increased in size in terms of options and price points for photographers over the past number of years. This excellent article talks about this change in our market space and gives some insight into why this is occurring right now.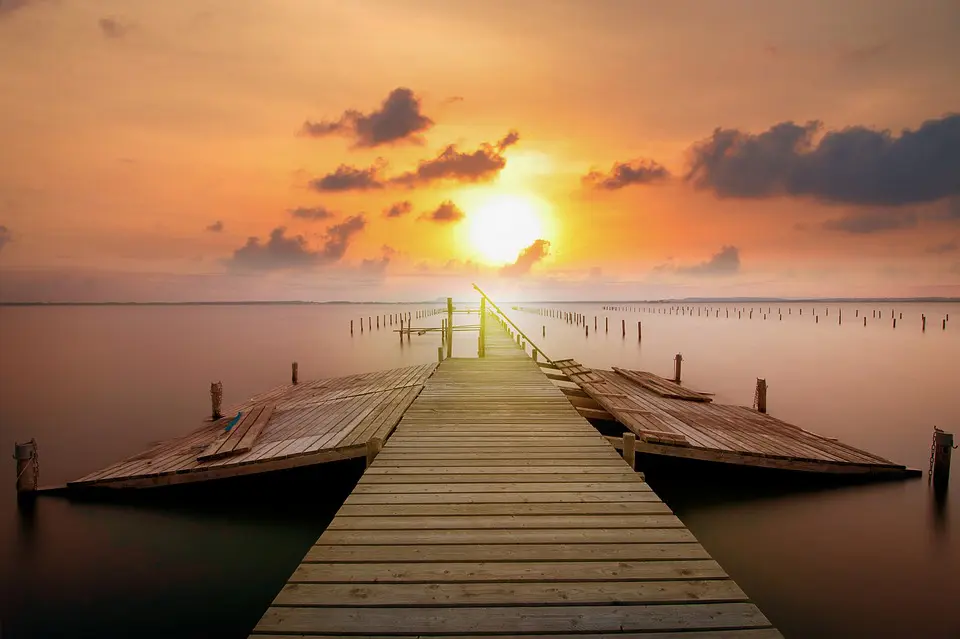 Best Camera Settings For Epic Landscape Shots – getting your exposure right is the topic of many in-depth discussions on the internet, with as many opinions and techniques out there as there are photographers. This is the foundation of any image and learning how to manage your exposure is crucial to getting great shots. This article talks about how to see the light and how to manage it with your exposure in an easy to understand manner, and the included sample shots allow you to see how this can affect the final image.
How to Shoot Speaker Paint Splash Photos – splash photography is an art form all its own, producing surreal shots that frequently take on an abstract quality as moving liquid is frozen in a split-second timing forever in a picture. This short video shows us how to use an old speaker and a few specific techniques to create some fascinating images in this style.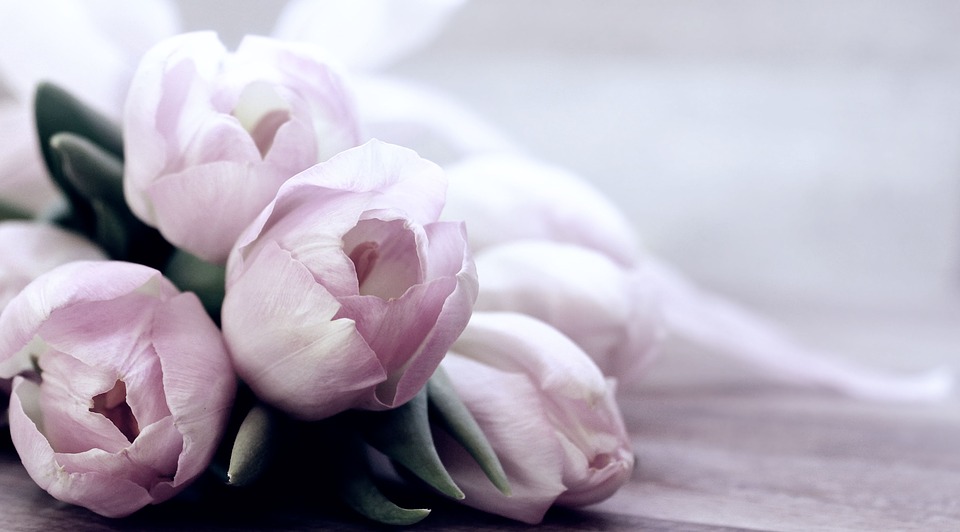 These 7 Popular Photography Myths Are Actually Hurting Your Images – photography is one of those fields that is full of rules; however, the truth of the matter is that they are just guidelines. Understanding why they apply and how to break them to capture the photograph you see in your mind is vital, and this video feature discusses several of the more common rules and how moving away from them as hard and fast rules can increase your satisfaction with photography.
Balancing Sunlight and Strobe in Portraits – learning how to balance a strobe against direct sunlight can give you added flexibility with your photography, no matter the time of day or natural lighting conditions. This tutorial is just over 15 minutes long and gives you an excellent foundation for using this technique with excellent results.
Big cat photography: 10 tips for getting amazing safari photos in your local wildlife park – sometimes with photography, the great shots are a result of what you don't include in the frame. This short video tutorial shows us how we can visit a zoo or wildlife park and come away with shots that truly look like they were captured on an exciting safari.
A Total Noob Photographer's Introduction to Street Photography – street photography is an awesome genre that at times reveals wonderful candid moments of people out and about living their lives in their home setting. This primer article shares some great insights into what goes into a great street shot, including some awesome shots from this genre to get you inspired.
Why shooting in black and white will improve your landscape photography – this article discusses the importance of shooting in black-and-white with landscapes as a means to expand our ability to see light, shadow and contrast better. The arguments covered in this post are all accompanied by some terrific monochromatic shots.
Getting Started With Wildlife Camera Trap Photography – shooting wildlife in their natural habitat can undoubtedly be tricky. Timing and composition must come together at just the right split-second to make a great shot, and in this video tutorial, we see how to apply triggers to create a "camera trap" that helps with the timing element of a shot.
Special Features
15 Black and White Photographs From the Early Twentieth Century – I love going back in time to see shots from the early days of photography, and to try to understand the time and the meaning behind the photograph. This article showcases 15 black-and-white shots that are very meaningful visually, all from a time long ago now.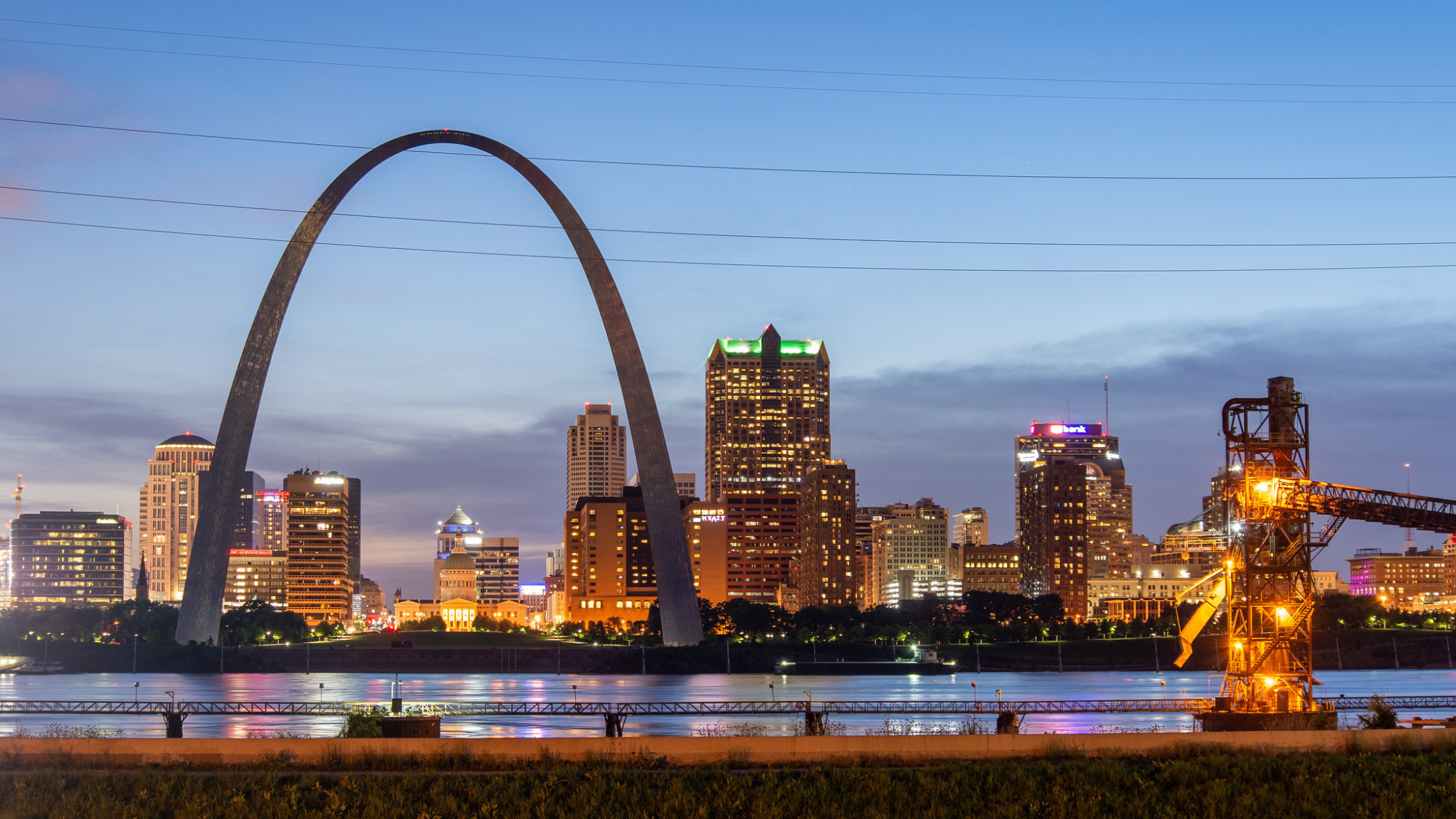 Amazing Infrared Photos Turn Swiss Alps into Majestic Pink and Purple Mountains – infrared photography is one of those things that you either like or perhaps you don't. Having a glimpse into our world through a camera that captures a wholly different light spectrum results in some pretty strong otherworldly looking images. This collection of shots were all taken using infrared, and the colorful landscapes are wonderful to check out.
Photographer Explores the Quiet Beauty of Venice at Night – the city of Venice is one of those places that calls to most photographers as the city is very old and is full of incredible architecture that lends itself perfectly to pictures. This series of shots were all taken in the dead of night when everyone was asleep, and the city was quietly waiting for the sunrise.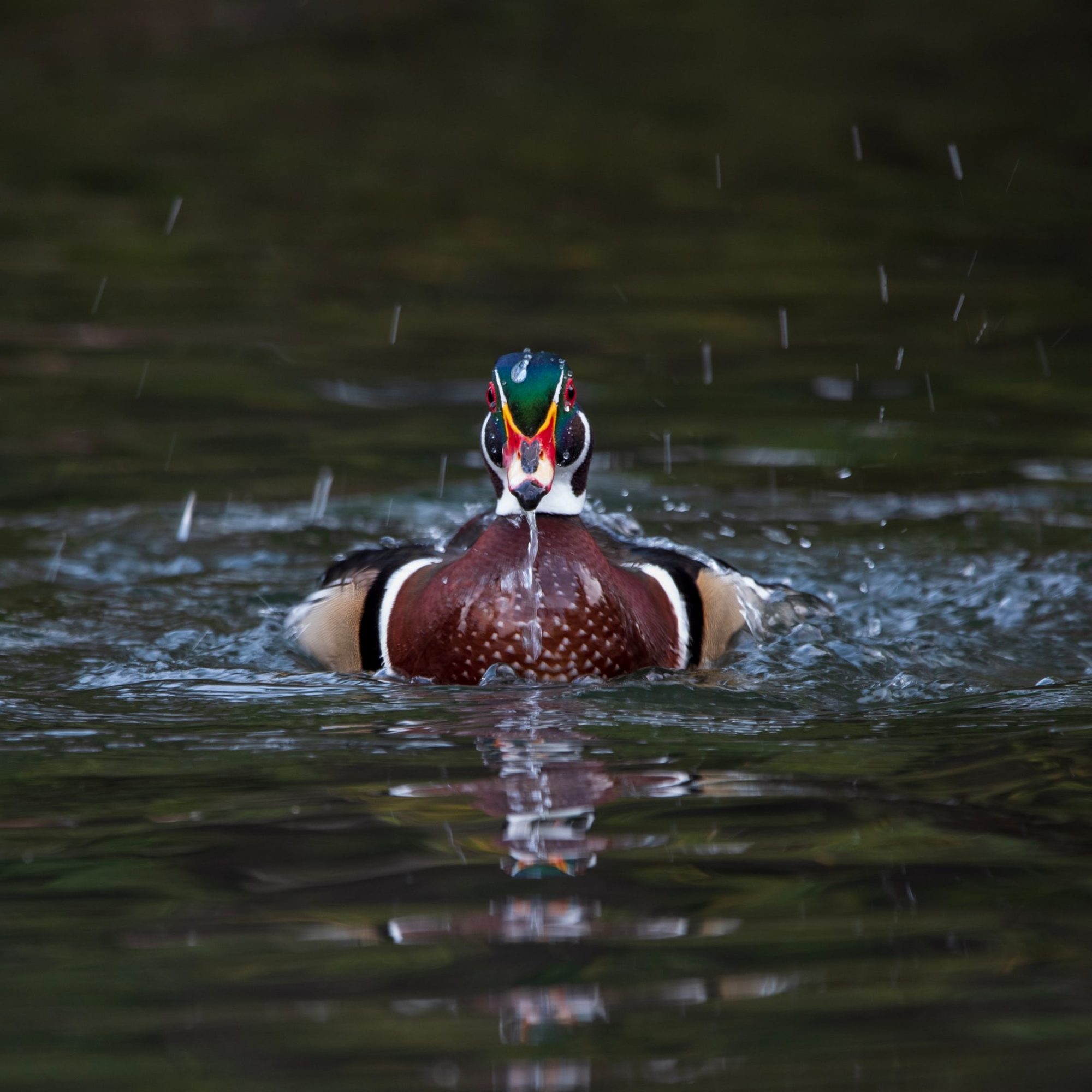 Watch Incredible Time-Lapse Footage of Lava Consuming an Entire Car in Hawaii – um, well I am pretty sure that Mustang is going to need more than just a wash and a vacuum to get it cleaned up… watch how a slow-moving lava flow is still faster than a parked car, with expected results.
Great Photography
Light trails of a plane departing London City Airport – Jason Row is a regular contributing writer here on Light Stalking, and a terrific photographer as we see in this great shot of the city of London as the light trails from a jetliner makes their way across the sky. Jason's shot features incredible detail in the city's architecture, adding a significant bit of artistic tension to the picture as the overhead plane makes its way to points unknown.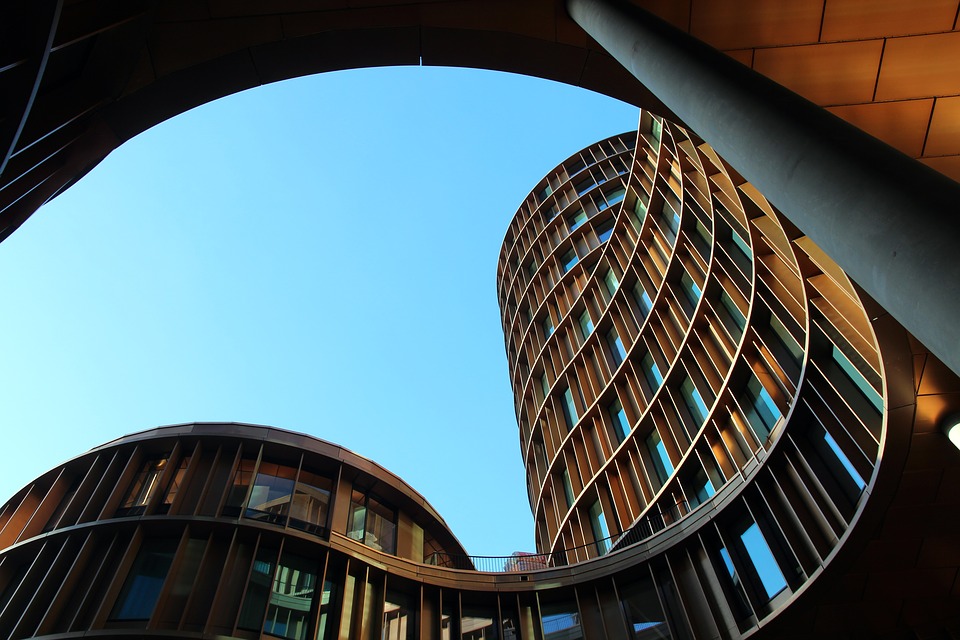 Desert Light – Rick Dandridge explores the Death Valley in California where he sees and masterfully captures a landscape shot of rolling dunes. The shadows from the low light of the day add a beautiful golden hue to the frame, coupled with the textures and depth explored in this abstract shot that also features people in the distance to give the overall scene a great sense of scale.
Gang Plank – check out this terrifically moody shot from Vulture Labs that features a set of wood pilings sitting above the water in a minimalistic frame. The black-and-white processing used to finish this piece, along with the long exposure and the effect it has on the waters, bring out all the great drama in this conceptual shot.
Family Portrait – what's better than seeing a beautiful Grizzly Bear out and about in its natural world doing bear things? A family of bears, that's what! Check out this wonderful shot from Ron Niebrugge that features a mama bear and her two cubs as they lounge about on a particularly comfortable log.
Nusfjord panorama – the coastline of Norway creates a stunning setting for this landscape shot from Sebastian Alberts to come to life. A series of small waterfalls coupled with the rugged mountains that are capped with snow find harmony to show us all the inherent beauty found in this northern region.
Lost at sea – Tobias Hägg uses a cinematic color palette to finish off this drone-based shot that looks out over incredible natural rock formations out into the wide open oceans. For those who spend time checking out the details in this shot, you will be rewarded when you find the tiny person standing on the edge of the rocks looking outward, adding a perfect touch of scale to the shot.
Emerald Reflection – Yoho National Park, British Columbia – Len Saltiel captures an amazing shot of a lodge, a bridge and a still body of water full of color from the glaciers that surround it and feed it. The mirror reflection of this photograph creates a strong compositional feature that draws you into the picture where much of the natural beauty of the region comes to life on our monitors and screens.
Home Alone! – a tiny and wondrous tiny owl sits looking out from its perch that forms the door to its home in this heartwarming shot from Sunil. The framing of the tree coupled with the sprig of a limb work perfectly to highlight the small owlet as it stares intently back at the camera.
Just relax – if you are half a fan of the incredible Grizzly Bear that I am, you will not want to miss this shot in this weeks list. In this photograph from Alberto Ghizzi Panizza, we find a lone Grizzly lounging about on a large sheet of ice, all splayed out taking a moment of rest before it presumably begins its next adventure.
Sunset on Walker's Landing – JAYJACY Photography shares a stunning shot looking out over a watery marsh as incredible colors drape across the sky and are reflected in the waters. The patches of vegetation in this shot create little islands and leading lines that guide you through this composition.
Evening light… – the late light of the day casts long shadows in this shot, highlighting a beautiful landscape scene that is draped in the golden light from the time of day. Krzysztof Browko uses a dirt pathway as a leading line into the picture where off in the distance an old church stands atop a small hill as the rolling hills in the landscape lead off into the vast distance.
Blue Water Lily, Minnesota – this shot from Mark Paulson is of a vibrantly colored water lily in a pond. This gorgeous flower is framed by some of the greens from the vegetation in the waters around it, creating a perfect backdrop that is sympathetic to the subject.
Hypnotic – Bald Eagles are abundant up here in the western edge of Canada, yet with all the experiences and sightings we have had over the years never have we seen such an intent gaze as the one found in this epic portrait. Robert Didierjean creates a tight portrait of this amazing raptor as it stares back directly at the camera. The bird's intense look is sure to send a small chill down your back as it looks back at you unfazed right through the lens.
Rialto Beach – this black-and-white seascape shot from James K. Papp used a slightly elongated shutter speed to create a touch of motion in a frame that benefits from the natural and dramatic rock formations that rise out of the ocean. The perfect finishing touch for this shot is found in the moody clouds that linger overhead, creating a feeling of a typical west coast rainy day.
Emerald of Dolomites – there is so much going on with this shot that features the majestic mountains of the Dolomites reflected in the still waters of a lake in the foreground. A small wood boat anchors this shot near the foreground, while off in the distance we see an old character church sitting on the shores in this terrific image from Andrew Bazanov.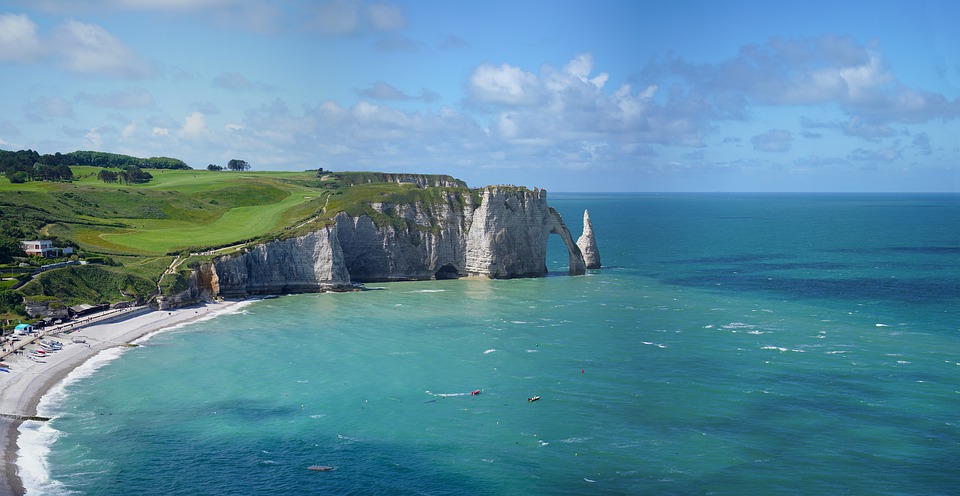 Arts and Industries Building – Mark Summerfield shares a pair of great architectural shots of an important and historic building in Washington, DC. The crisp details of the buildings and their details help to contemporaneously document this magnificent old building for years to come and generations to enjoy.
*** – Ed Gordeev takes us to a train station in Russia where a thin fog and streaming light create the perfect mood for this photograph. The long shadows formed from the natural light are perfect companions to the various elements in this shot, including a parked train with a finger of smoke emanating out from the top.