The world of photography has had another spectacular week with photographers and writers from all genres creating great content. With that being said, we find that Toad Hollow Photography has been searching all over the internet for links to tutorials, special features and great photography that everyone will love. We really hope you enjoy checking out all these links as much as the Toad did in bringing this week's hand-selected list to you.
Tutorials
How to Photograph Food Like a Pro – you may be surprised to learn the amount of technique and preparation that goes into shooting food for professional purposes. Almost nothing you see in the great shots you find in magazines is by accident, everything is preconceived and planned to ensure that the main subject, that is the food, of course, looks as mouth-watering as possible. This top-notch article on this subject is hosted right here on Light Stalking and reveals some of the deep secrets the pros use that you can apply to your own craft. Bring your camera and your appetite.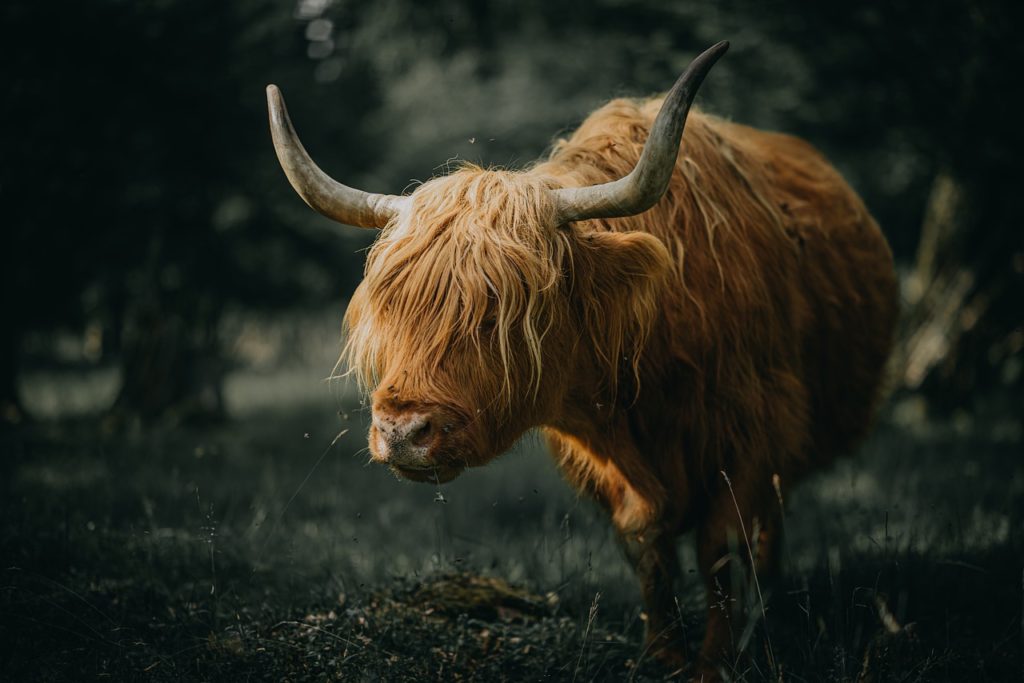 Here Are 5 Easy Photography Tricks in Just 50 Seconds – if you are looking for ways to express your photography with something different, look no further than this brief video tutorial posted on Shutterbug. This fun tutorial is sure to charge your creativity and get you exploring your world with unusual imagery.
How to use DeepSkyStacker for astrophotography – great astrophotography shots are full of rich details captured both near and far. This in-depth tutorial takes us through the entire process of using a specific piece of software that produces incredible results. After reading this tutorial you should be armed with enough information to get out there and capture and process amazing nighttime star shots on your own.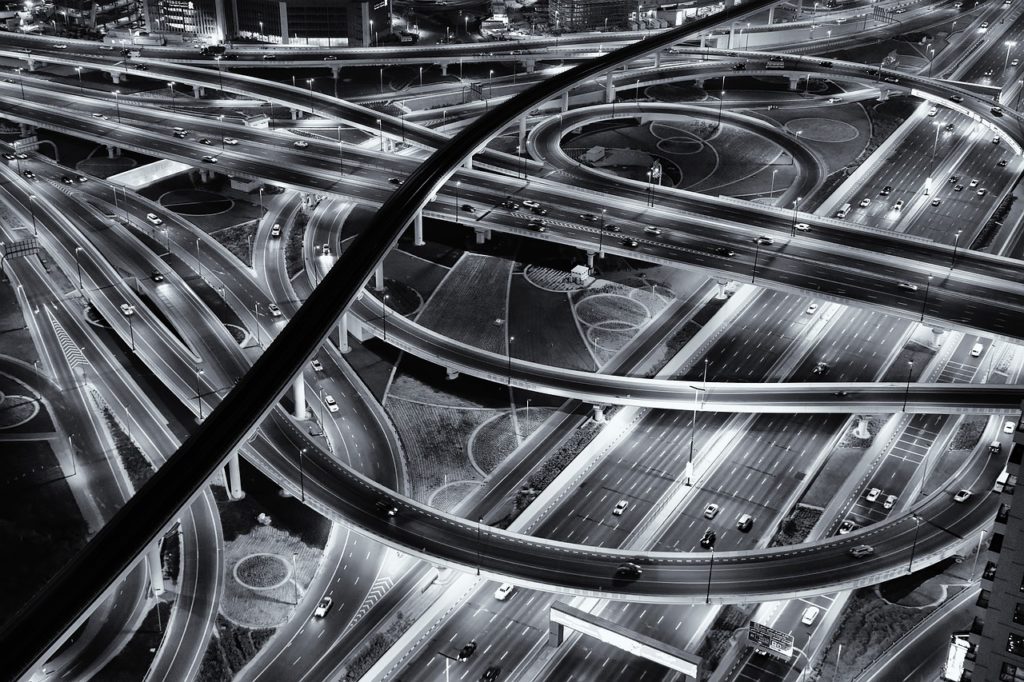 Dramatic Portraits with An Optical Snoot – most of us would never really consider using a light modifier called a snoot as a key light for portraits. This tutorial shows us exactly why we should. The article goes into pretty good detail on how to get the most out of this setup, and it also includes some great sample shots.
An Architectural Photographer's Tips on Taking Better Photos of Your Home (Even With an iPhone!) – this article talks about interior shots and is full is basic ideas for getting the most out of the environment you are shooting. The concepts discussed here are a great starting point for anyone who is looking to share these types of images, ranging from the casual Instagram shooter all the way up to the budding real estate photographer.
Understanding Focus Stacking and How to Use It for Maximum Depth of Field – there are times when physics makes it nearly impossible to capture a shot with a depth of focus that showcases the entire subject in clear focus. This short video tutorial talks about the concept in its entirety and shows you how to get started with this powerful technique.
Low-light wildlife photography tips – prepare to be utterly amazed at the images included in this article that shares insights from a photographer who uses a myriad of techniques to capture low-light wildlife images. This article covers pretty much the entire gambit and is sure to leave you with plenty of ideas on how to approach each situation you encounter while outdoors shooting nature.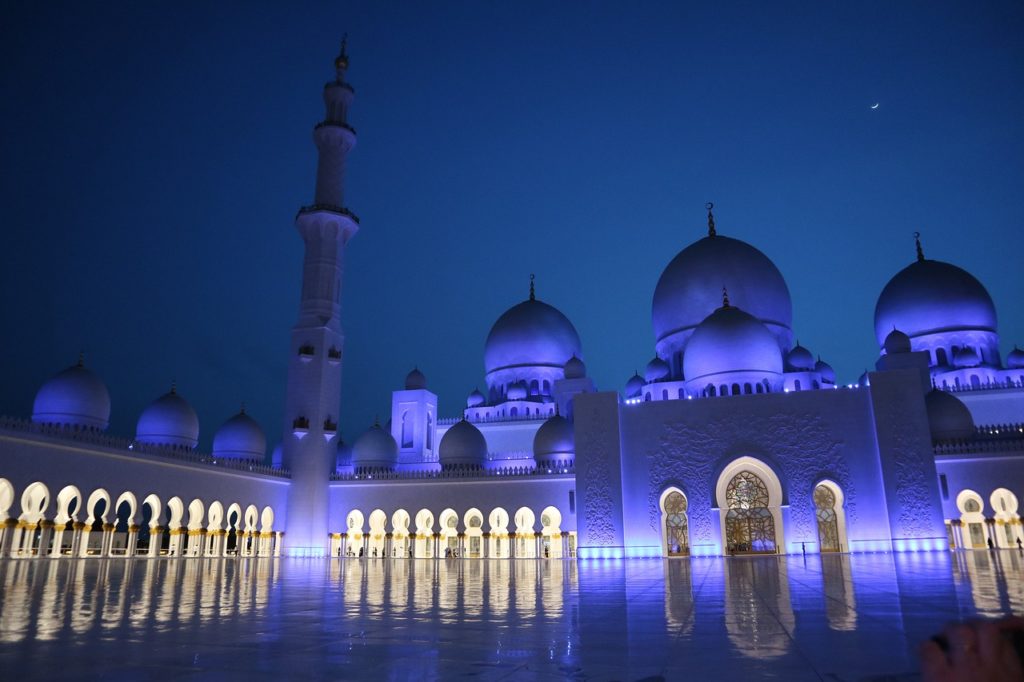 Lume Cube 2.0 – A light painting photographer's new best friend? – LED lighting has created a whole new world of opportunity for photographers. This article talks about a very cost-effective light that would be a great addition to anyone's gear bag and is suitable for all sorts of applications.
Photoshop on iPad Has Arrived – there has been much discussion about the pending release of Adobe Photoshop for the iPad. It is now here. This short article talks about this first version, the features that are included now and hints about features that will be included in upcoming updates.
Special Features
Cinematic Drone Photos Capture Stunning Views of the World from Above – the perspective that drones can offer those who love to get airborne is really second-to-none. This special feature showcases the work of a photographer who really uses this new technology to its maximum potential with stunning landscape still photographs. Each of the images featured in this post includes a human element for a sense of scale. In some of the shots you really need to look for the people, and discovery lends itself to wonder.
Isle of Lewis: New photo collection reveals 'accurate' picture of island life – it's often the things that can be ignored by either accident or on purpose that can produce the most incredible and true shots of a particular subject. In this case, an island is the main subject of this feature as we get a great chance to read a great interview of the photographer and see his personal interpretation of life in this rather remote place.
Black and White Photos Capture the Eerie Enchantment of Madeira's Ancient Trees – surreal shapes, sometimes even displaying a sense of anthropomorphism, come to life on our screens in this amazing set of black-and-white shots from Portugal. The ancient trees studied in this photo essay are all embedded in mystery as the monochromatic expression of the images become quite haunting with the swirling fog that surrounds them all.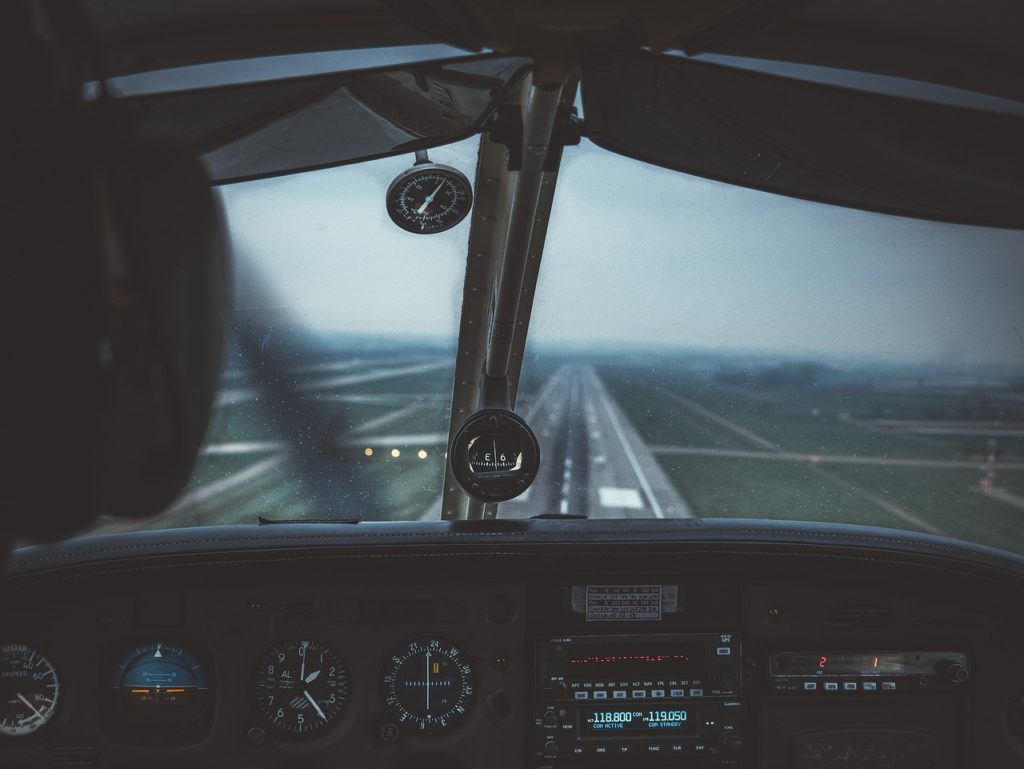 Photo of a single trapped atom wins Science Photography Competition – sometimes photography isn't all about art, sometimes it is about documenting something amazing that just wouldn't be possible to see outside the context of a frozen frame.
These Funky Photos Of 1970s Montreal Will Make You Jealous Of Your Grandparents – let's head into the "wayback machine" where we get to see some classic vintage shots of the city of Montreal during the 1970s. These great old photographs give us an idea of what life was like during that time period, as well as some of the highlights of events that were happening at the time.
Shooting in Extreme Conditions – some photographers have absolutely no limits when it comes to getting "the shot". This article shares some insight into people who go to lengths that most would shudder at in an effort to get the best images possible.
This U-2 Spy Plane Pilot Photographed the Northern Lights Up Close – I don't know about you, but I don't often get a chance to get up to 70,000 feet above sea level to see the world and the universe. But if ever I do, I'll want to grab some shots of the Aurora Borealis like we see in this special feature. These shots are simply amazing, showing us a very unique perspective of this phenomenon from a vantage point that only a select few get to see.
Great Photography
Brooks Falls, Alaska – let's head out into the beautiful Alaska wilderness with Richard Bernabe who shares a great shot of a brown bear perched on some rocks as fast-moving water swirls all around it. Richard does a masterful job here of balancing the shutter speed to capture a crisp and detailed shot of the bear against the waters that take on a dynamic look due to the slightly slowed shutter.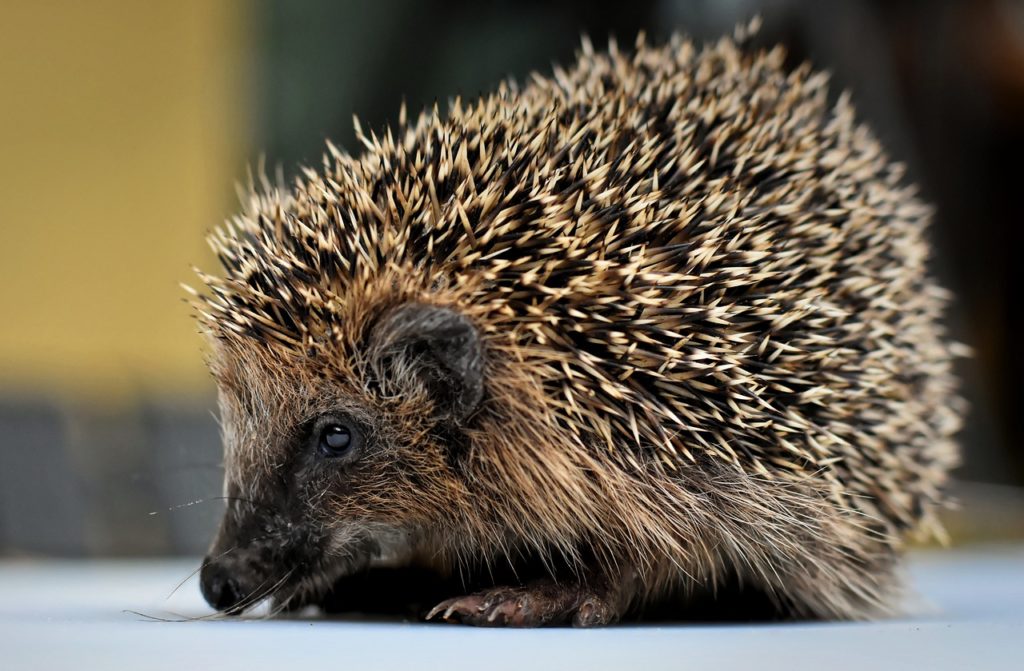 The farm in winter… – this photograph is a stark representation of a cold winter scene, including a great old character barn that sits at the heart of a rural farm. Phila Broich captures this piece that also features the naturally weathered facade of the barn from years of extreme weather pounding its surface.
Viva Italia! – Ken Kaminesky shares a set of stunning images captured in Italy, each one carefully captured to share the character of this incredible area. Each shot includes crisp details of the various subjects and does a great job of inspiring us all to book the next flight to Italy with our cameras in tow.
spaceship stairs – what a great example of how modern architecture and carefully created elements can work in harmony to create a truly abstract scene. Benny bulke has a great eye for these types of scenes, and this particular one uses an escalator as a leading line into the frame where fascinating lighting pieces create the sense of stepping into a spaceship.
Best Friends – you simply cannot beat the natural cute-factor of bear cubs, especially when they are going about their daily adventures in their home turf. This shot from Heather Genovese shares a pair of siblings you have taken a moment to kick back and show extremely cute affection for each other.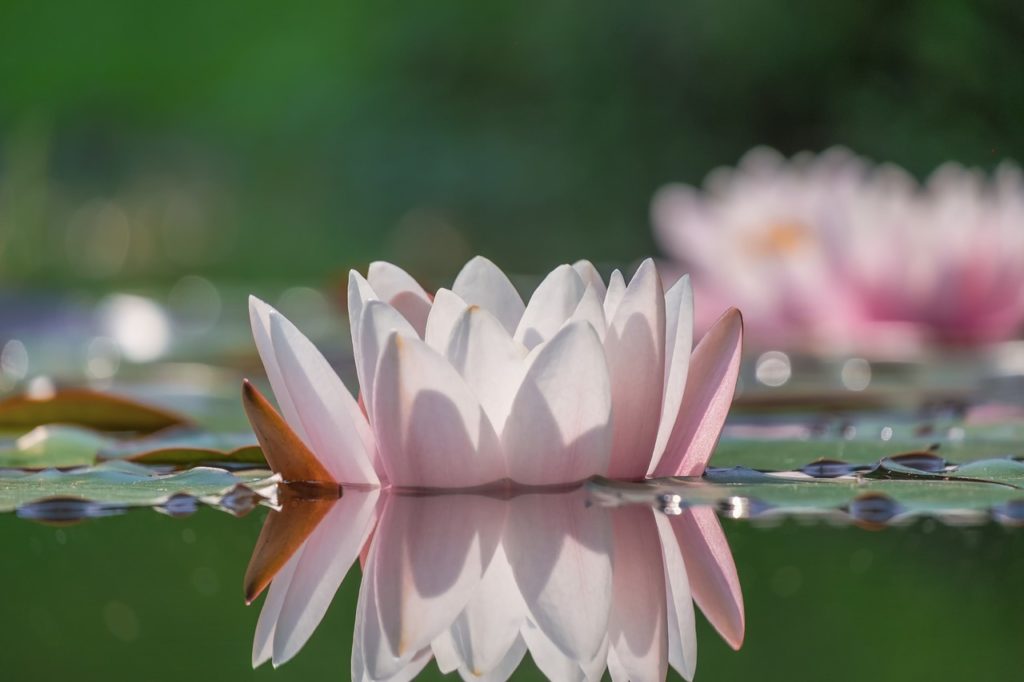 ~ Golden Eye ~ – this unique cityscape shot features the city of Dubai with the famous Burj Khalifa standing amidst the modern buildings bathed in golden light at the end of the day. David Gomes delivers a great shot here that uses the color palette as a means to evoke a strong emotional response.
The Goal – Mesquite Dunes, Death Valley National Park, California – Len Saltiel combines the abstract beauty of the sand dunes of Death Valley with the colors of a beautiful sunrise and majestic mountains off in the far distance. This layering creates a strong landscape shot that features some of the best elements that are typically found in this genre.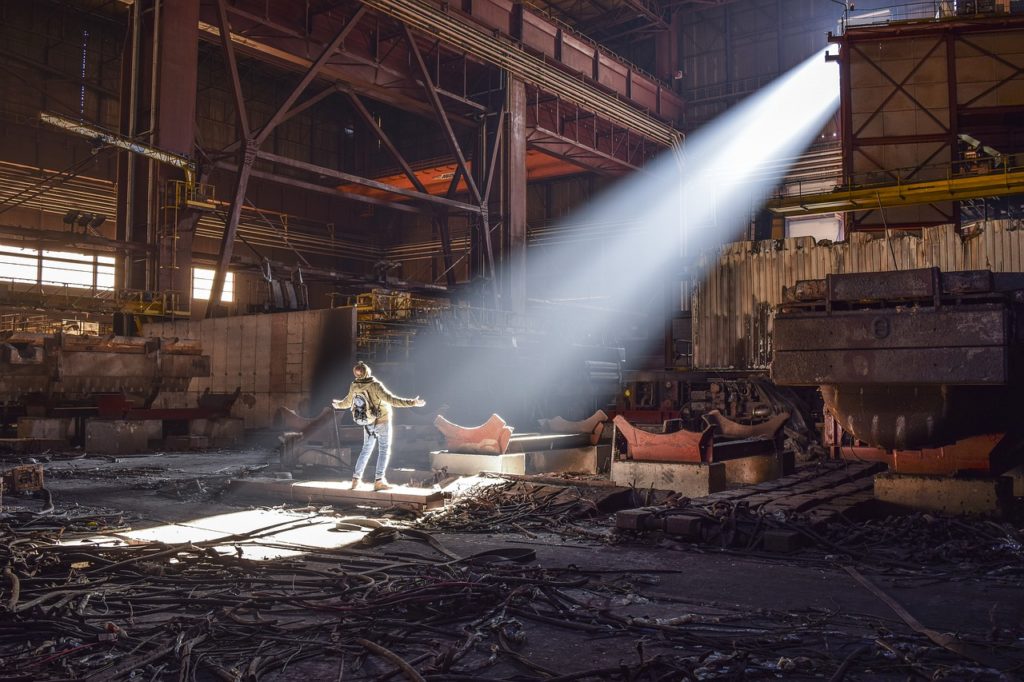 Untitled – Richard Beresford Harris shares a strong shot that is processed as a black-and-white to highlight the natural drama of an utterly frozen landscape. A wood rowboat at the front of the composition creates a great anchor and sense of artistic tension as fog lingers over the frosty scene behind it.
Sonnet – the vast landscape of Nevada is explored in this photograph from Gary Fua that finds us looking out over Lake Tahoe. A very interesting natural rock formation near the shore in the foreground creates a strong anchor, as the incredible mountains of the area pop above the horizon in the far distance.
Dawn at NYC – the soft muted light of dawn creates the perfect palette for the city of New York to come alive on our screens in this terrific shot from David Dai. This shot benefits greatly from the wispy clouds that hang in the sky and the muted reflections of the city's architecture in the semi-still waters in the foreground.
Nice and Close! – wow, this close-up portrait of a Grizzly Bear in Alaska is so intimate you can almost read this incredible bear's mind! This incredible tight shot comes to us from Ron Niebrugge who manages to capture some of the best bear shots out there from Alaska.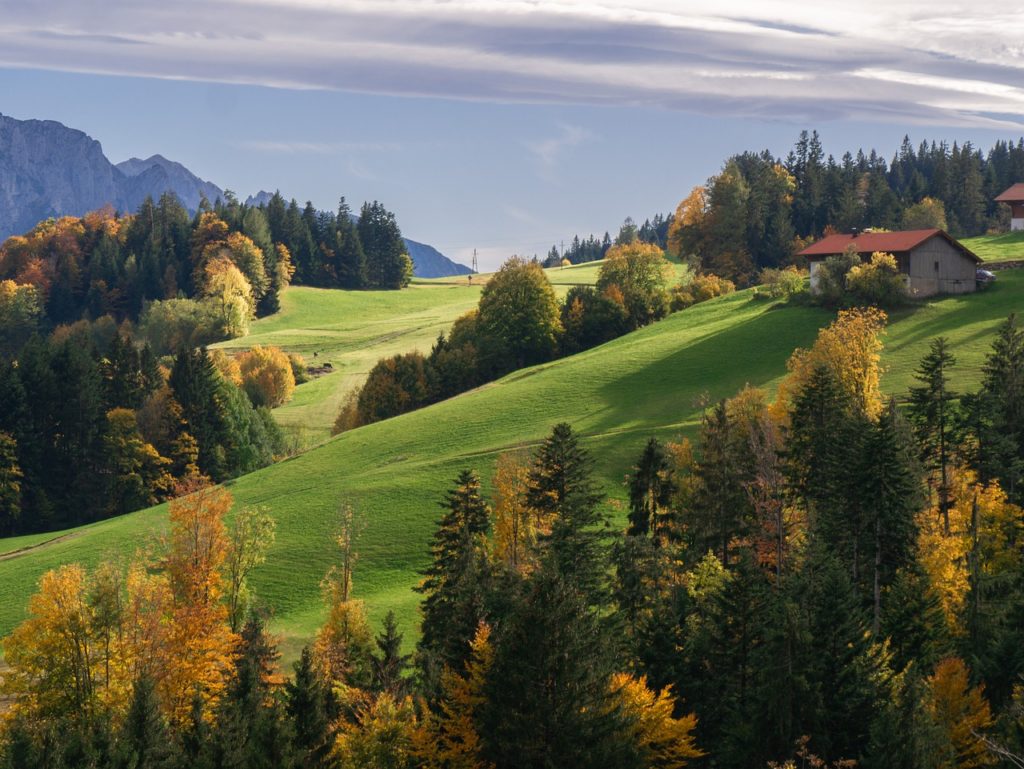 Havana In One Image – Havana, Cuba is well known for the city's old architecture, and all the classic cars that seem to have a second life here due to the gentle climate. This shot from Jason Row captures the essence of this concept in a frame and also includes people confabbing with a local resident for a perfect finishing touch.
Elementary School L, USA – this photo essay features a set of shots taken inside an abandoned school in the USA. Obsidian Urbex Photography does a great job of isolating the strong compositions in the facility that remains in remarkable condition considering the many years that have passed since it was last used.
Riomaggiore… – a sense of the dynamic merges with old-world buildings and homes in this fabulous shot from Krzysztof Browko. The vibrant colors of the buildings create a great juxtaposition against the rugged and dramatic coastline the lines this spectacular region.