Photography is a wonderful, amusing, entertaining, though-provoking and emotional medium of art, but it's also one of many facets, each one different and requiring a specific amount of training to truly excel at. Recently, a friend asked me to shoot their upcoming wedding, which I politely declined and suggested some friends of mine who are wedding photographers. They were a bit shocked, as we've been friends for some time and they reiterated that they've always loved my worked but couldn't understand why I was reluctant to do it. I explained to them that I'm capable of shooting them, but it's just not my niche. Still not understanding, because as they saw it, I am a photographer and can do this, I gave them this example:
A heart surgeon and a dentist are both doctors, both went to medical school, but I wouldn't want one doing the others' job, ever.
This seemed to make sense for them finally and the topic changed to something else.
To find your niche in photography, you must look at what in life you enjoy and how you enjoy doing it. For example, you may really like wildlife photographs but may not be into a three hour hike in misty rain up the side of a mountain to then sit rather motionless and quiet for an undetermined amount of time to get maybe a chance to shoot the elusive fox you think might be in the area. If on the other hand you enjoy interacting with people and being in a social environment, event photography / wedding receptions could be just right for you. Choosing a niche in something you are a fan of can also have added side affects.
Some of the more specialized niches in photographer are:
Weddings
Portraits (high school, corporate, family)
Landscapes
Photojournalism
Macro
Music / concert
Fashion
Editorial
Fine art
Children / babies
Events
Motorsports
Extreme sports
Sports
Birding
… + much more
You'll notice I split up Motorsports, Extreme and regular sports, and I did this for a reason. Each one has sub-sections that vary wildly. A photographer who shoots Nascar events probably doesn't have the knowledge or the right lenses to shoot skateboard photography and probably doesn't want to deal with the cold of snowboard photography or sand of surf photography.
As mentioned earlier, choosing a niche that you are a fan of or know a lot about can have added benefits too. I've had the ability to see some amazing concerts from the press pit, side stage and backstage because of relationships I've built in the concert and music industry.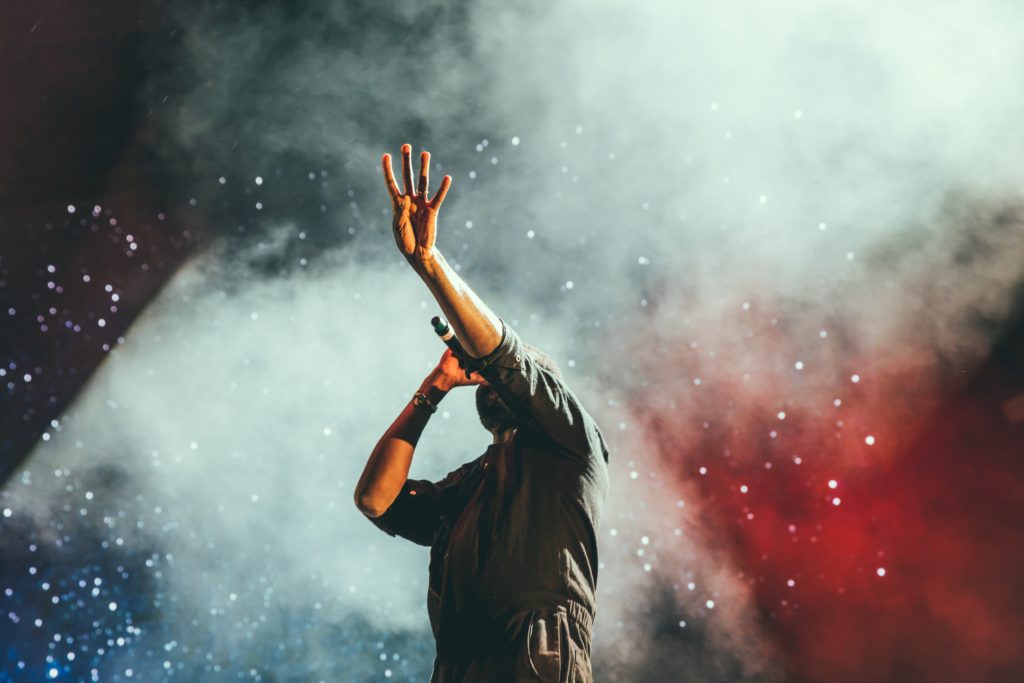 Photo by Austin Neill
If you're a fan or passionate about something, chances are better that you're ability to not only capture a great photo but tell a story while doing so increase drastically.