The rumor has been widely reported that Sony are in the process of launching their 100-400mm G FE lens.
We'd expect the lens to offer exceptional reach using a crop sensor body like Sony's A6300 and with the A7R II body, post production cropping should yield some equally fantastic results.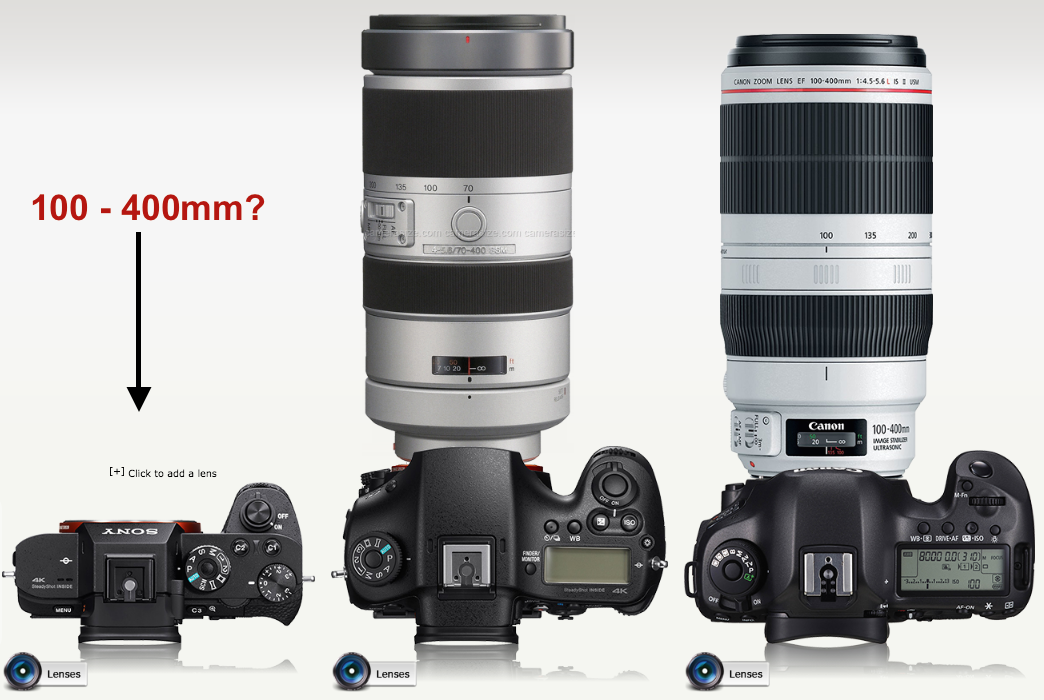 via Camerasize
Across multiple forums, this has been speculated and certainly requested as a lens that Sony users feel could really have a huge benefit to their gear and photography options.
Size & Price?
We'd do worse than to assume the size will be similar to what you're seeing above, so it's going to be fairly large but no more than average for what manufacturers are producing with mid telephotos these days.
Price wise, you can find Sony's 70-400mm on Amazon for just shy of $2,200 and Canon's 100-400mm for just a whiff under $2,000. So although no prices are hinted yet, these figures give us something to go along as a guide…
Speculation suggests a launch of April alongside a new camera too, which could be the A7III or the rumored E-mount camera (A9…?) boasting 20fps, a lightning fast AF system and a low res sensor.
As always here at Lightstalking, be sure to drop your plentiful comments below….