Each week we compile the best articles posted to Light Stalking, weekly photo contests, notable forum topics and great shots uploaded by our rapidly growing community of photographers. When you consider all of this activity on Light Stalking these days, as well as our rather huge audience each month, it's easy to see how important and helpful content can be missed. So, here is the best of Light Stalking this week:
Photo of the Week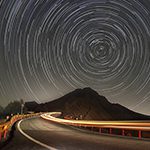 Congratulations to Takeuchi Kuu for this dramatic and amazingly composed photo of the week, 'Startrails of Mt. Shimen'! You can comment on this photo here.
The Most Popular Stories from the Last 7 Days
•10 Ways to Change Lives Through Photography (And Where You Can Start Today) – Photographers, as people, are a diverse lot and we all have our reasons for engaging in this particular art form. Some of us are interested in documenting our family life. Some of us are photographers because it grants us a much needed hobby or diversion. Some of us earn our living taking photos. Some photographers are immersed in many visual art forms and photography is only part of their artistic puzzle. Whatever your reasons for taking photographs, you can use your skills to help others. The ideas in this article are a great place to start if you are interested in practicing some photographic philanthropy. Your skill level doesn't really matter here since everyone can find ways to make a positive impact via their art. Also, there are many ways to be of service to our fellow man that don't involve the exchange of money. Perhaps, giving of our time and talents is actually more challenging and therefore more meaningful.
•Rural Photography – The Road to the Forgotten: 16 Gorgeous Photographs – The saying "One Man's Trash is Another Man's Treasure" is certainly true for photography. While there are many people happily nestled into their rural homesteads, there can something of an underbelly to rural areas. Many long-ago abandoned homes and barns can be found if you are paying attention. Photographing these sites, if you are really brave, can be a very exhilarating experience. Just be careful not to get arrested or die under a collapsed structure!
•Review: Shooting Stars – How to Photograph the Moon and Stars With Your DSLR by Phil Hart – If you've ever wanted to take amazing photos of the night sky, but weren't sure where to start, or even if you are already practicing this form of photography but want to learn more, then this book is for you. Chock full of gorgeous example photos and easy to understand charts and diagrams , this book takes the intimidation factor out of learning a new form of photography. Photographers are visual people and the author of this book really caters to the visual learning style.
•Case Study: An Example of One Photographer's Workflow – Most of us probably have thousands of photos sitting on our computers. If we aren't careful, chaos and disorder can quickly take over and make our workflow much more complicated and frustrating than it needs to be. You can always, through trial and error, establish your own workflow. Likewise, you can just continue to wade through the photographic clutter on your computer and feel frustrated as a result. If you do find yourself to be currently in the chaos camp with your photography workflow, perhaps it will pay off to learn from someone else's experience and practice a little bit of emulation. This article walks you through the process of downloading, organizing, selecting, processing and backing up your photos.
What You Missed in the Light Stalking Community
Submit your photo to this week's photography challenge – Light! You can hardly get more open-ended than this when it comes to photography. Light , or the lack of it, can be used and interpreted countless ways. Do you have any photos to share with us that demonstrate what light can do?
We have had some great responses to our last few photography challenges on the forum. Last week's photography challenge was The Great Outdoors!– We all have photos taken outdoors. This one is definitely open to interpretation since there are so many subjects and types of landscapes that can be shot outside. if you have any shots taken outside that you would like to share with us, we would love to see them!
Also, check out the Harmony! challenge from the week before. Do you have any photos to share with us that represent harmony to you in some way? Perhaps it's the subject that is harmonious or perhaps it's the way the individual elements in the photo come together that creates harmony.
We'd love to chat with you! Add your opinions here:
•Thailand – Shy Passenger by the Train Window
•How to Upload and Share a Photo
What Are Our Members Up To?
We have some amazing members here at Light Stalking that run the gamut from career professional photographers through to beginner enthusiast. Here's what a few of them are up to in photography.
There were so many great shots uploaded this week, that it was hard to choose which ones to feature!
Great Shots Uploaded to the Light Stalking Community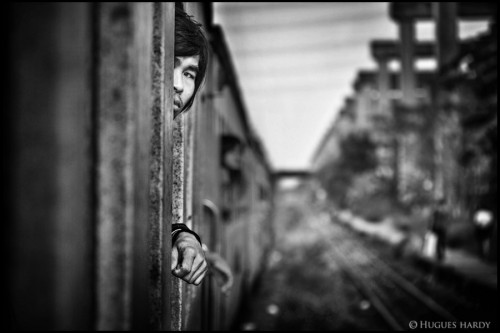 Photo by Huques Hardy. Hugues can also be found on his website and Facebook.
Photo by German Koster who can also can be found on their website.
Photo by Mark Paulson. Mark can also be found on his website.
If you're not already part of the Light Stalking community then come and join the fun. We promise not to bite!