For those of us who live in cities, it surrounds us everyday. From the mundanity of park benches through to exciting murals – it is art and street furniture that give many cities their own culture or feel. They also present a very good opportunity to capture that culture and feel in the form of photographic images. Here are a few things to look for when attempting to make your own photographs of street art and furniture stand out from the very large crowd of photos of these subjects.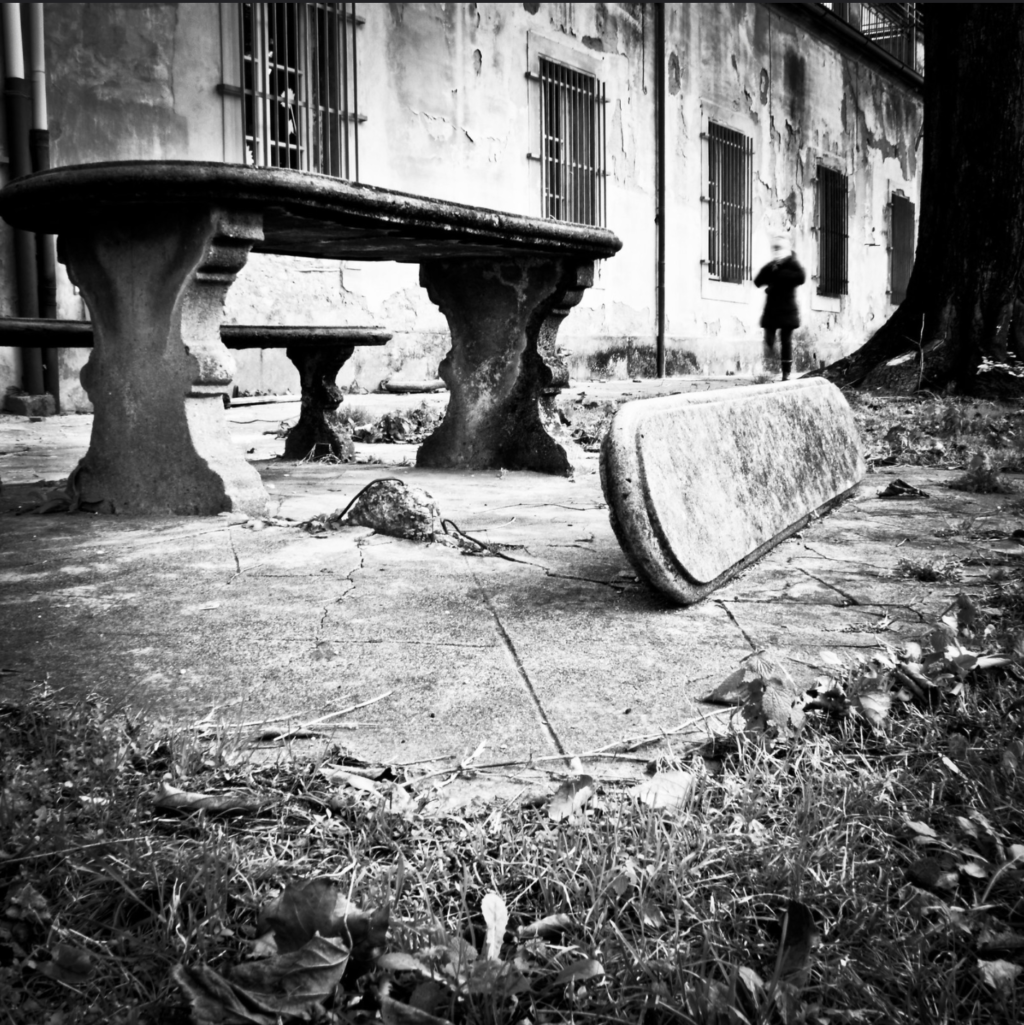 Photograph It ASAP – One thing I have notice when travelling around various cities is that a lot of great street art, sculpture and even street furniture really jumps out at you when you arrive. While the red telephone booths of London (for example) strike visitors as eclectic and unique, locals pass them by largely unnoticed (and have unfortunately started using other types I hear!). And so will you after a while – they just start to blend into the landscape and have less and less impact on you as you get used to the local scenery.
One thing I always make sure I do these days is to shoot street art or furniture that strikes me as soon as I see it. I try not to put it off until tomorrow. Nothing is more irritating that thinking back to a trip and realising you have no photographs of that quaint piece of art or furniture that you remember.
Think Backgrounds – In many cases, a piece of art or sculpture is better presented in context. That means moving your feet and walking around it and looking at it from different angles – the idea being to look for an interesting point of view so that you get an interesting background for your shot. And interesting sky or building can really help make the main subject pop.
A juxtaposition of the content of the sculpture or furniture with its background can also be very effective.
Shoot Details – Getting close up and personal with ubiquitous objects is often the best way to get a unique shot of something that everybody has photographed thousands of times. The usual way to do this is to get close, open the lens aperture so you get a nice background bokeh effect and get the object at an interesting angle.
While you see thousands of photographs of the Statue of Napoleon, you see far fewer that concentrate on his horse's head (for example) and often details like that can make for interesting images. Look for something that is emblematic of the subject and hone in on that element. Details often have a far more emotive effect on people than wider shots.
Don't Necessarily Exclude People – Remember that local street scenery is not necessarily best photographed with no people. People are what make a locale. They are what give it its feeling. They can also make great additions to photographs of its street art and furniture. You may not always like to shoot people, but don't always exclude them from your shots of street art either.
It's easy to see that the image below of the street art of cyclists is made a lot better by the addition of a local cyclist. Including people in your photographs of street art or furniture can result in much better shots.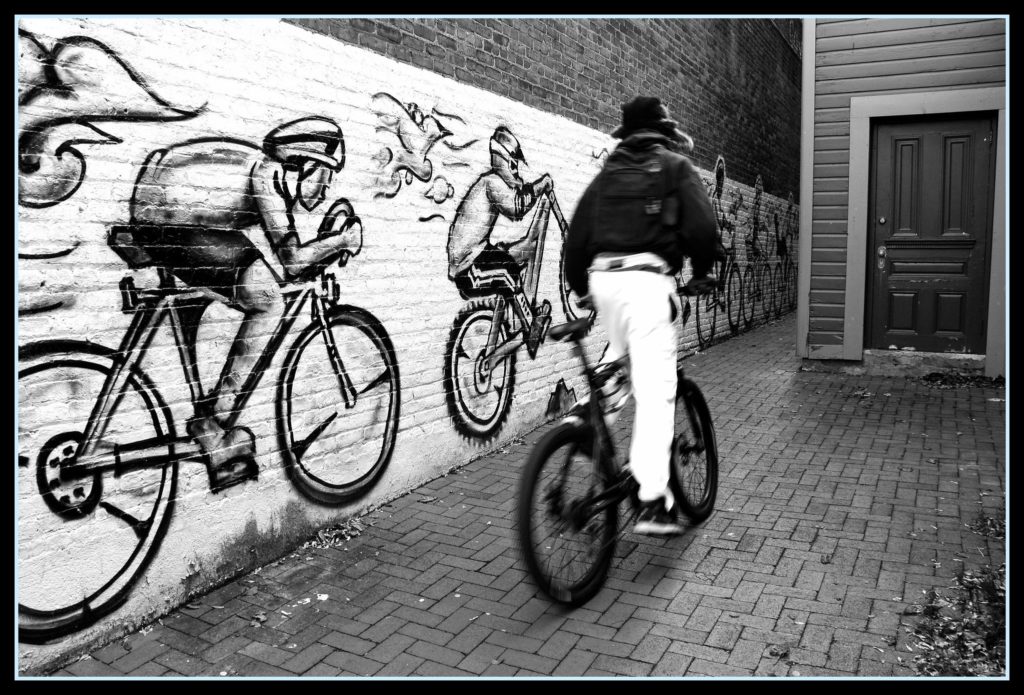 Again – the image below is made much better by the inclusion of a local.
Another guideline is to shoot a lot. I have never come home from a trip to a new city and thought, "Wow, I really have too many photographs." I have however come home and thought that I didn't have enough. Have fun with it!