It's normal that at some point you go for third party gear, every photographer does. No single brand can offer the best of everything for the best price. However, purchasing third party gear has its own pros and cons, or in other words: there are risks you need to be willing to take.
The reason most photographers opt for third party gear is the price-to-performance ratio or, sometimes, because the big brands don't make the items you need. Let's take Sigma and Canon for example. Sigma offers two lenses which Canon doesn't: the 18-35mm f/1.8 lens for APS-C sensors (which works from 28-35 on full frame as well, with some vignetting but not too bad) and the 24-35mm f/2 for full frame.
No 'One Size Fits All'
Compatibility is often an issue when it comes to third party lenses and other gear that needs to communicate with the camera (like flashes and so on). For example, the Sigma 18-35mm f/1.8 that I own works perfectly with the Canon EOS 1000D, 60D, 450D, 1200D and 6D, but has trouble focusing properly on the 7D mark 2. Now, this might be a fault on both parties, but it's a pain to sort out. Especially if you find yourself with a voided warranty for one of the items.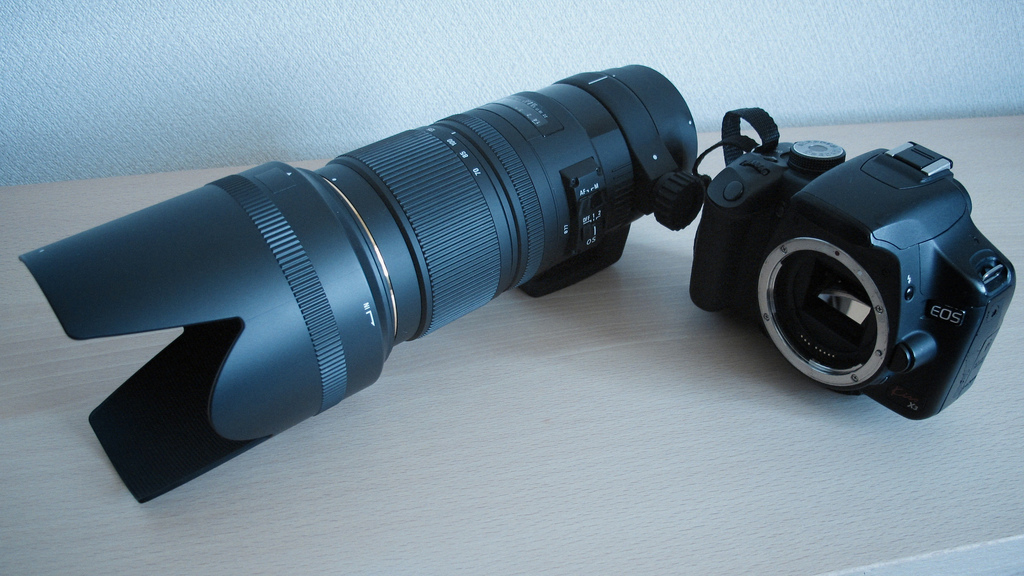 Photo by MIKI Yoshihito
Therefore, before purchasing third party gear, check for compatibility issues on the internet, or with the product itself in the shop.
Do Your Research
While you are researching for potential issues and compatibility, it's wise to inspect build quality and what you actually get for your money. For example, the Sigma 24mm, 35mm, and 50mm Art lenses turn out to have optics better quality than their Canon or Nikon counterparts, and they cost less too (in my opinion, the visual design is much better as well.) However, it is known that some focusing issues can happen now and then, but from what I've read on the internet everything can be fixed on the manufacturer's end (Sigma or Canon/Nikon).
Photo by Foto Utleie
I also own a Yongnuo flash: It costs around 5 times less that its Canon counterpart. Of course, you might think, it's made in China, but while it might sound cheap – it definitely doesn't feel like it. The flash is powerful and communicates almost perfectly with the camera (a 5% rate of misfires). The only issue is that the hot shoe isn't a tight fit; it leaves a bit of room to move left and right (half a millimeter or a millimeter, give or take) but enough to cause the flash to lose connection with the camera if the contacts are a bit dirty. Keep the camera clean however, and it's not an issue.
Photo by Arkadiusz Sikorski
Yongnuo was the flash I did the research with. Fully aware of all the issues people had with it, I decided it was a risk I was willing to take considering the price. It turns out I got a pretty good flash for a fraction of the price.
Third Party Doesn't Always Mean Poor Quality
People often trust the major brands with everything due to the fact that they have been around forever, therefore they have the reputation necessary to back them up. However, oftentimes no-name brands perform exactly the same as major brands with certain gear.
While this might be true for small things, like adapters, light modifiers and such, be really careful when it comes to filters, lenses and so on. Anything that directly affects the optical quality of the lens, or acts as a lens, should be considered with great deal of reserve.
I own some no-name brand equipment, and I made sure it does its job no matter what. For example, I have 2 light reflectors (110cm in diameter, with 5 surfaces) which I got for $18 (both). Where I come from, that would usually cost me around $100. But the only difference is brand-name vs no-name. Reflectors reflect light – they can't be that bad.
Same thing goes for macro tubes, m42 adapters and so forth. All I did was read the reviews before purchasing the items – if an item doesn't have bad reviews, everything is probably just fine. On the rare occasion when these items turn out bad, it's still no great loss because they didn't cost much in the first place.
Summary
Don't be afraid of third party gear; on the contrary, when it comes to photography it is best to make sure you get exactly what you need. Just be careful not to get a bad copy of items that directly affect optical quality, so double check everything you purchase. When it comes to bigger things like flashes and lenses, rather than ordering online, it is better to go to the store and test the gear personally before you make a buy.