Whether you've been photographing for a few months or years, one thing is certain. Your images are unique. They are from your perspective, your view on the subject. Your work is personal. The journey as an artist continues to evolve. Over the course of time, friends, family and acquaintances enjoy seeing your work.
Since we live in the digital, social media and web-based world, sharing your work starts here versus just sending via an email or printing for the family album. We've all been effectively conditioned to seek, learn and view electronically from our computers and mobile devices. The days of using cloth and leather bound albums are no longer the norm.

Photo by Mike Paradise
Posting work on a social media site like Facebook or Google or a full-blown, content-rich website, can be easy for some and daunting for others. With over 500 million people on just Facebook alone, parents, grandparents, friends have moved to sharing their lives and photos electronically. As of 2012, Facebook announced that they were getting about 250 million images uploaded every day. That's serious photo sharing!
And when searching for categories of 1 – photography sharing, 2 – digital printing services and 3 – photography website builders, the list and the amount of research becomes almost endless. Here's a listing of top 10's in each of these categories.
1. Photo Sharing Sites
There are a number of free-to-fee photo sharing sites. Many of these have their own unique way of providing predefined templates that allow the user to quickly customize everything from color schemes, fonts, layouts and menus. Free-to-fee, refers to those site that offer baseline sharing services for free. If more customization and functionality is needed, associated monthly or annual fees may or may not be reasonable depending on your goals.
Phanfare's site show many examples of how their customers use and display their work.
The templates at SmugMug are stunning. As a current new user, the look and feel is very professional and it's easy to customize. This came in at a close second to Phanfare.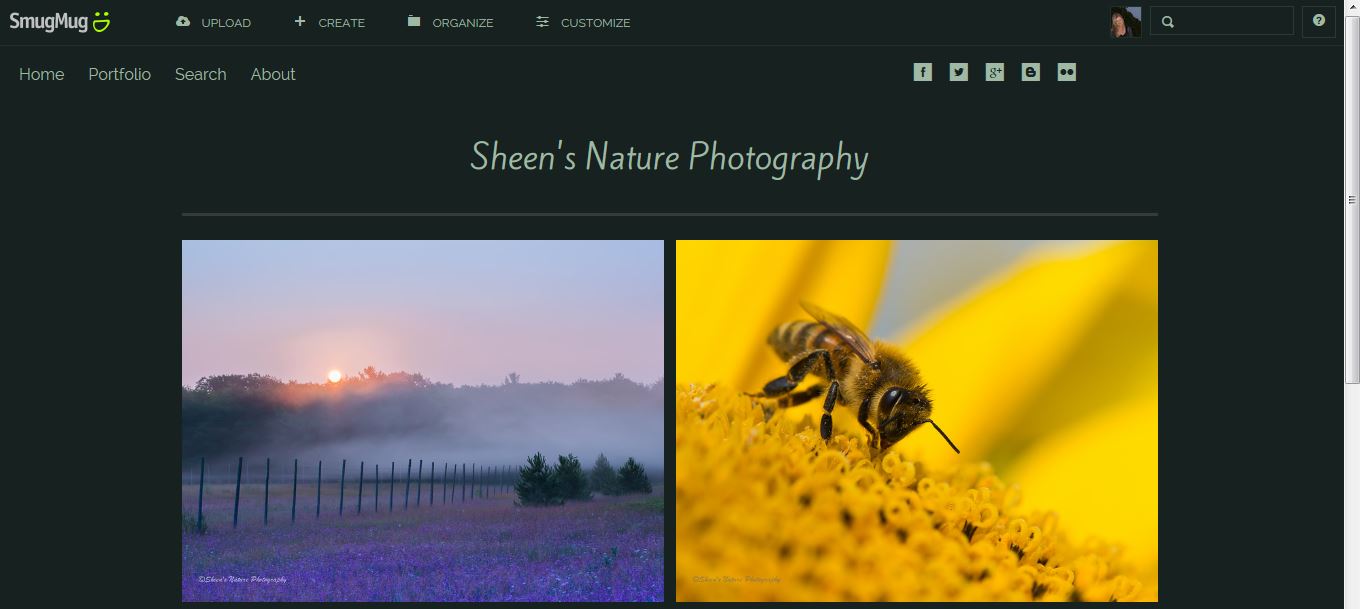 SmugMug Site Example
Some photography sharing sites offer promotions on photo books or prints if purchased within a specific time frame. Just recently Flickr just ran a promotion for a 20-page, color, hardbound quality photo book for $10 + shipping. This was my second time to place a photo book order with Flickr. Creating the photo book was simple as it used images already uploaded and was a motivator to add more images just sitting in storage. The quality is very nice too.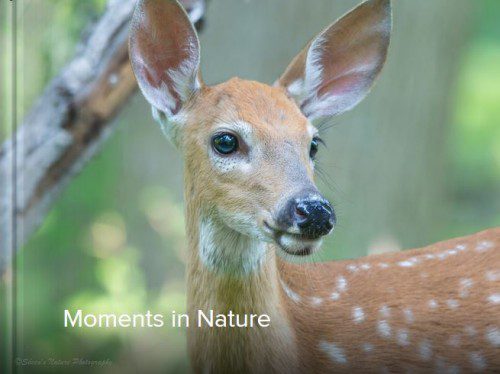 Sample Flickr Photo Book Cover
2. Digital Photography Printing Services
Additionally, there are sites that specialize in digital photo printing services. These include prints, photo gifts ranging from calendars, cards, photo books and clothing. Or, if you would prefer to do it yourself at home, take a look at our choice for the best photo printer for photographers.
Snapfish, photographers will find many photo gift ideas that are easy to create.
A 100% happiness guarantee comes with the books, cards and gifts at Shutterfly.
3. Website Builders
Coming in at #1 and #2:
Web.com – while it doesn't come with a free trial, a lot of templates, free domain and low cost services.
Wix – known for a lot of templates with great designs, free usage and easy to customize.
Getting Started
So between a Facebook photography page, a photography sharing site with some customization and a website plus any additional sites of interest, what is the best solution?

Photo by Tim O'Brien
While it's individual preference, starting with one or two and building out using their trials and promotions is a safe way to get started. It will give you the opportunity to further explore your creative horizons while balancing with your time and budget.