Welcome to the wrap! If you are a new member and still haven't said hello to us, please feel free to do it now! We all hope that Light Stalking will help you embrace your passion for photography.
Today we bring you everything that you need to know from the past week! Tersha's weekend photography challenge was a great one – Back Lighting, yes another amazing photography theme. There are some discussions you may have missed on the forums and also some shots for critique from the Shark Tank. So let's get started…
Photo Of The Week – August 12, 2019
What a great capture – congratulations to Rob Eyers on Photo Of The Week. Here is what Kent DuFault had to say about this stunning image of this beautiful hummingbird:
This week, the POTW goes to Rob Eyers for his perfectly executed portrait of a Ruby Throated Hummingbird.
Rob stated that he felt the image had issues. I don't see any. Well. perhaps a little digital noise, but who cares when you're admiring such a beautiful photograph!
In my mind, this shot has perfectly placed focus, excellent composition, a nice range of tones, and color saturation levels that match reality.
It is perfect how Rob positioned himself to capture the bird framed by the highlights on the left and the feeder on the right.
It is also impressive that Rob saw to it to keep the red of the feeder subdued in saturation and vibrance as relates to the red areas of the bird. This creates a strong subject with perfect visual weight.
Congratulations to Rob!
Challenge #446 – Back Lighting
Well, the amazing Tersha has done it again and challenged us to bring our very best back-lit images in the 446th Challenge – Back Lighting! Here are just some of the wonderful images on display.
A love example of back lighting here and great definition. The light and selective focus in this shot enhance the features on these cactus.
Amazing rich texture here with this back light setup. The harsh light gives an eerie and almost explosive-like feeling to this humble plant – Brilliant lighting click
This is a very complex light situation since light is being filtered by the cloud of dust, it serves almost like a light cloth that covers the elephants. Sun's position was fundamental for this one, this is back lighting at its best. Frankly this shot is breathtaking.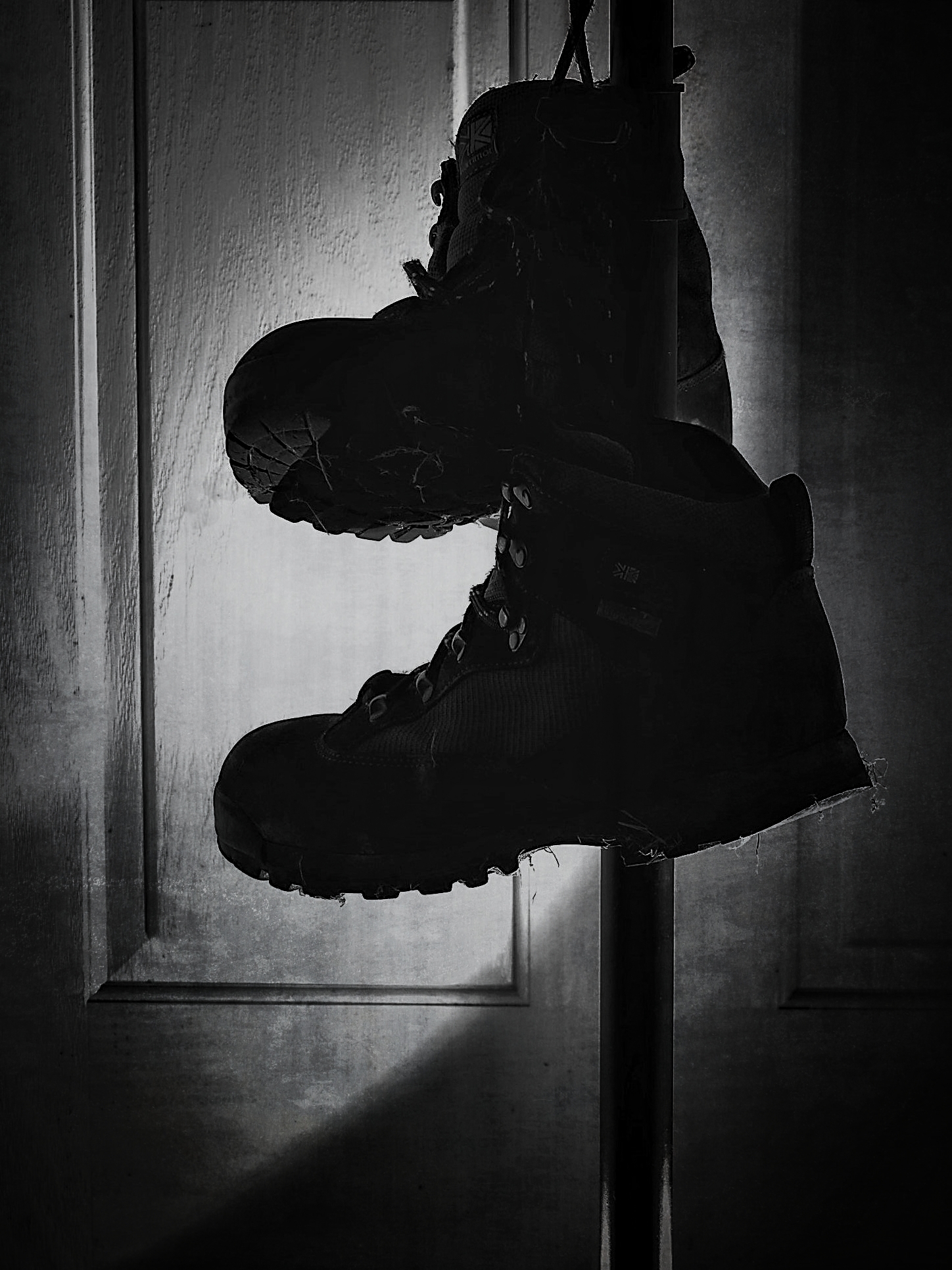 As someone said on the forum, there is beauty in the everyday. This shot is an example of how interesting domestic scenes can be with proper framing and lighting.
This is gorgeous! The light streaming down and the trees in silhouette, just makes for a magical scene
Nice silhouettes with rich contrast, texture and tones. The leading lines in this photograph are extremely powerful, and that moisturized sensation on the floor, ceiling and walls make this shot an absolute delight to look at and engage with.
There is peaceful aura in this shot, and the way the subtle golden tones blend with the blue ones might have a lot to do with it. I also find those carpets or what ever they are to be very intriguing, this capture tell quite a story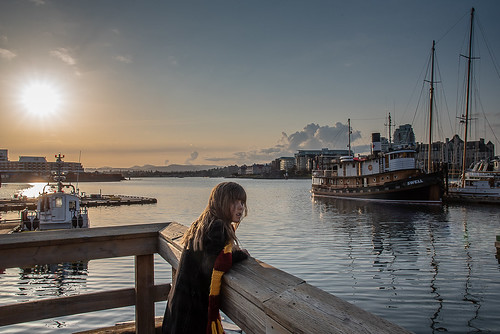 The boat, the sun and Leanne's daughter make this composition really beautiful, it feels quite timeless.
Discussions And Photos From The Forums
Let's start with a thought shared by Craig:
Inspiration is fleeting, fickle and unpredictable. You can go crazy waiting for it. But, there seems to be no forcing the issue.
Ok, so perhaps my pareidolia (the human ability to see shapes or make pictures out of randomness) wasn't working properly that day. Patrick shared this photo entitled Angry Kid
Paul shared this shot, which despite the eerie feeling it produces, is quite photogenic if you stare at it for a while.
GAS or Gear Acquisition Syndrome is something we all suffer at some point, but Chris really has some issues and made me feel a lot better about mine. Thanks mate!
And Lynne Guenther shared this lovely shot with us!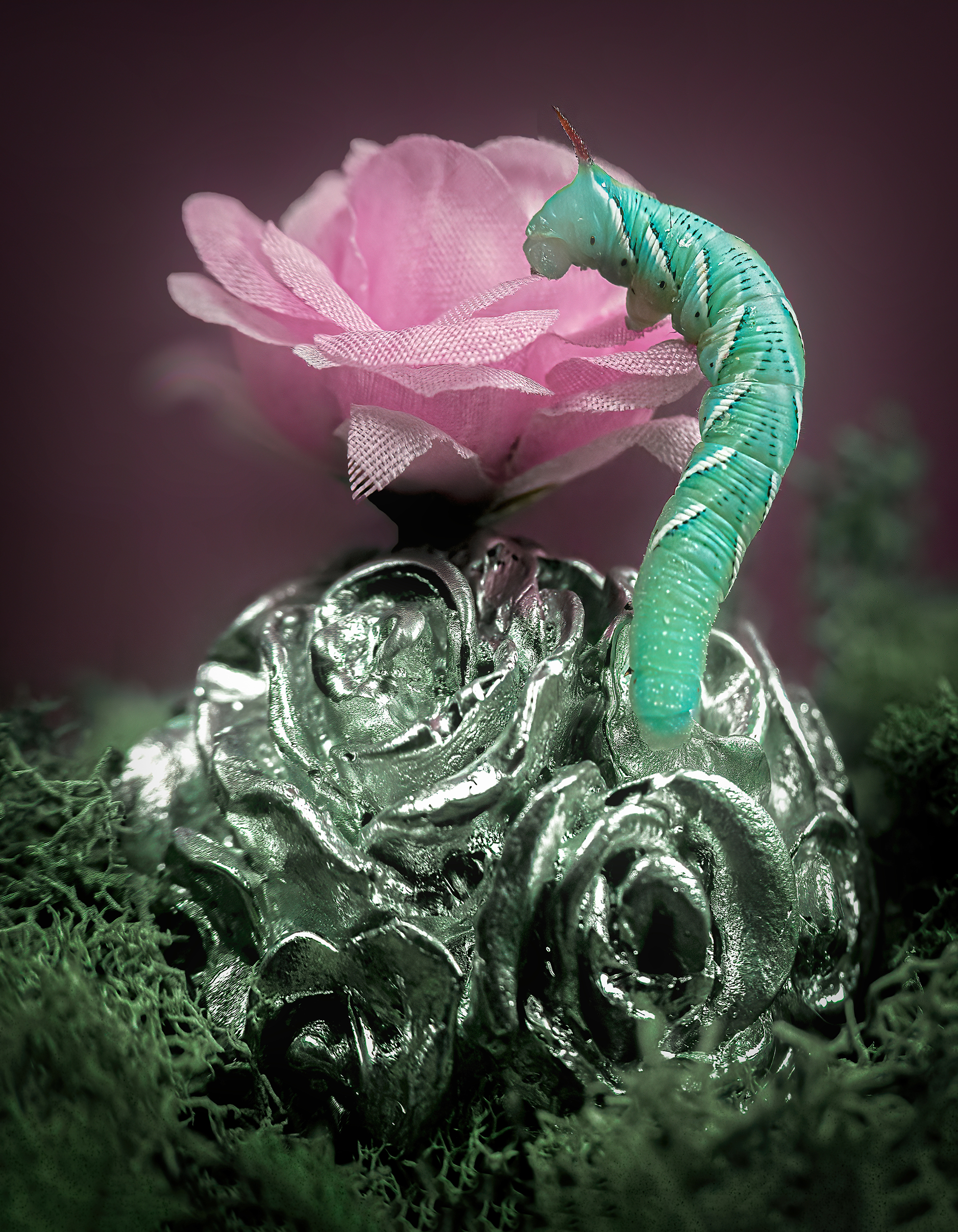 We'd Love To Hear Your Thoughts
Our beloved Shark Tank is a great place to get your images critiqued – which really is the very best way to improve! By receiving critique we can find out flaws that weren't easy for us to spot before hearing an objective opinion upon our work. On the other hand, giving well thought out feedback to others also helps you improve your own work and helps you practice seeing your images and others' with a critical eye. Here are some interesting shot shared during last week on the Tank
The Shark Tank is a great place to learn and to discuss, so please read the instructions in order the get a great experience. Share your comments, opinions and doubts on any or all of the images above. We also will be delighted to see some of your own images. Don't be shy, critique is given to photographs and not photographers, so don't be afraid of sharing.
Don't skip participating in the newest challenge published by Tersha Made of Glass! Please remember to join our friendly photography community if you haven't done already! Take a spin at our Members Picks from this last week a well, here you'll find the best of the best from Light Stalking, curated by our very own members.
Today We Will Leave You With…HUGO!
Ok so we've left you with a photo of Hugo before – but frankly we can't get enough of David Chesterfield's gorgeous furry family-member. David shared Hugo with us in the weekend photography challenge – back lighting and we are just enamoured with those ears!
Also, David is a light specialist and tt is worthwhile checking him out on the forums and following David on Instagram to see his visually stunning images!