Apple's iPhone has changed the game, providing not only a pretty decent camera and HD video camera coupled with a fully functional computer. Here are 10 iPhone apps that are meant for photographers, but don't always involve using the camera.
Simple DoF Calculator allows photographers to calculate the depth of field and hyperfocal distance for any given settings. It calculates the near limit, far limit, total depth of field, hyperfocal distance, distance in front of the subject and distance behind the subject. The app shows al those calculated values in a simple image without unnecessary information. Leave your slide rules and charts at home with this handy app.
Gyroscope Surface Level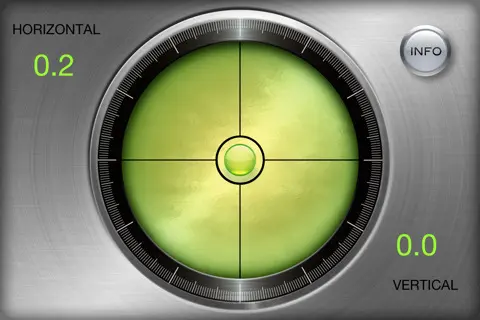 A Gyroscope operated Bubble/Digital Level! Runs on the iPhone 4 or iTouch 4, using the internal Gyroscope for precise level measurements. Unlike other levels, this one actually uses gravity and can be utilized on all 4 axis points. While it may not seem immediately helpful, the first time you need to level out your camera or, for architecture shots, ensure the ground you are on is level, this app will seem indispensable.
While this app is not new, it keeps getting better. Never before have digital photographers wanted to re-create film types and looks, and now they can.
Digital photography never looked so analog. The Hipstamatic brings back the look, feel, unpredictable beauty, and fun of plastic toy cameras of the past! The Hipstamatic keeps the the quirks of shooting old school but gives you the ability to swap lenses, film, and flash settings all with the swipe of a finger.
iRotate Photo
This free app does just what you think it does, rotate photos. Why Apple didn't include something like this is up for debate, but sometimes the gyroscope inside the phone doesn't always orientate photos how you'd like them. This small, simple to use and free app will rotate photos for you and save them as a new image, leaving the original in tact.
TiltShift Generator
This wonderful app will allow you to edit in phone to create miniature, tilt shift'esque images. It's very versatile and a ton of fun to play with. Give your photos a completely different look with this app.
Strobox
Beautiful! Strobox app is a lighting diagram creator for all types of photographers. Whether you want to repeat the same photo-shoot or share with others how you made that cool photo, Strobox app will give you just the right tools to do so. It generates PNG file that you can share with anyone as easy as by sending it by email within this app.
QuadCamera
Allowing you to configure several different layouts, QuadCamera includes a timer to help get all the photographs setup properly. A fun app with great results.
Pano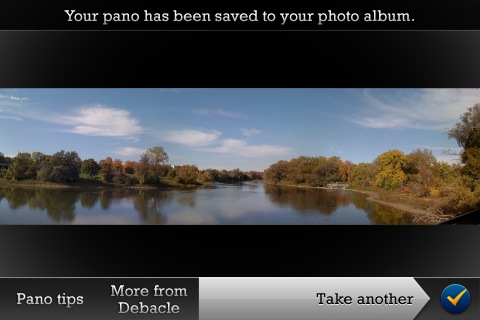 Pano lets you take beautiful, seamless panoramic photos straight from your phone, no other software necessary. No extra editing, easy to use, everything we love about well written software. If you're into panoramas, this is your app.
Pudding Camera
Warning, almost none of this app is in English, even the name in the iTunes store, but you really don't need English to use it. What you get is a handful of film types and cameras that all create unique and different photographs. This app creates the photos, you can't import already shot images. You can however choose which camera you want and load whatever film you'd like, ranging from black and white, to sepia to some other fun options. Great free app that is worth installing.
DSLR Camera Remote Professional Edition
DSLR Camera Remote Professional Edition is the next-generation cable release for your Canon EOS© or Nikon DSLR camera. Just connect your camera to a Wi-Fi enabled computer and you can instantly adjust its settings, fire the shutter, review images, even get a live viewfinder preview using your Apple iPhone or iPod Touch. DSLR Camera Remote is a must have for remote shooting applications like high or low angles, self-portraits and children. All you need is your DSLR and a Wi-Fi enabled computer to start shooting now.
The iPhone has, to many, replaced a traditional paper notebook and pen for jotting down notes because it's so much more versatile, and these apps show just how awesome your phone can be to your photography. No matter if you're shooting on your phone, editing in it or simply using it as a reference for your photography, these 10 apps will be as valued as your camera gear.